4 Features Scripted Has That You Probably Didn't Know About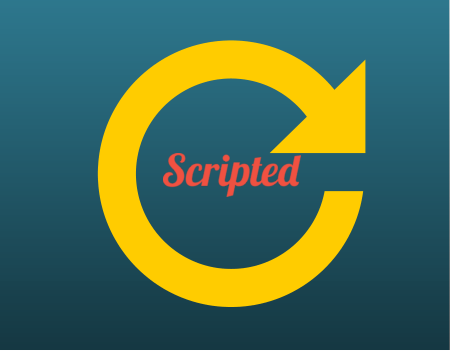 Did you know we have more services than just our great writers to help you and your content marketing strategy?
A great
content marketing strategy
is one that has a consistent publishing schedule, clear brand voice and tone, and a
well-planned editorial calendar
. It's for these exact reasons that
Scripted.com
's platform has many features to put your content strategy ahead of your competition's, all while maintaining quality.
1. Scripted Twitter Scheduler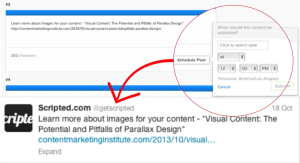 Having an empty Twitter presence is a sure way to lose your social media audience.
Social media experts
state that most brands should be tweeting four to five times per day. However, if you don't have someone dedicated to tweeting each day, keeping up can prove to be difficult -- enter, our
Scripted Scheduler
. This feature not only allows you to order 25, 50, 75, or 100 tweets at once, but it will schedule and post the tweets for you, too. Once you sync your Twitter handle with Scripted, your tweets can be scheduled down to the exact minute, or have them randomly posted within a time frame. So long are the days of an empty Twitter feed.
2. Upload Brand Guidelines To Apply to All Jobs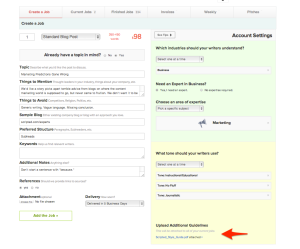 One of the most important actions you can take to create high-quality, original content is to maintain a specific style within your content. Scripted's most successful clients have concrete style guides that help writers ensure that they keep the brand's voice. Zazzle
uploaded their brand's style guidelines,
resulting the writers to obtain their unique, fun voice. "The content felt like it was written by the same person even though the blog posts were actually written by three different people," said Diana Adair, Zazzle's Director of Communication.
Don't have a style guide?
Download our Style Guide for Content Marketers
3. In-Line Editing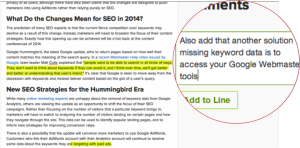 Providing effective feedback when first working with a writer can save you a ton of time editing future posts. Point out what words, lines, or paragraphs may need edits and keep ongoing conversations with the writer to make sure your content is consistently meeting your expectations. To learn more about requesting edits, read our
guide to requesting better edits
.
4. Favoriting Writers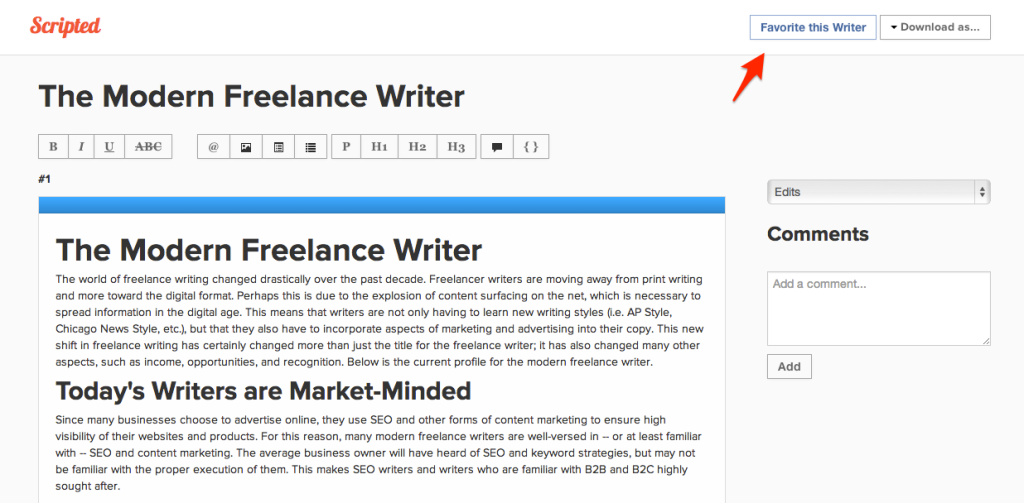 Most clients are curious if they can work with the same writer or writers without always educating new writers on their brand voice. Great news, you can! After receiving your written masterpiece from a writer you have the option to favorite him or her. When you favorite a writer, that writer will receive priority to your request by having the option to claim it before other writers. We recommend that you favorite two to four writers so that you always have a team of writers who are familiar with your brand and voice.
Have more questions? Visit our
Business Support Page
To Read More About Using Scripted, See Below:
How to Request Pitches From Scripted Writers
Request Better Edits On Scripted
How to Use Scripted's Wordpress Plugin