Announcing Scripted for Agencies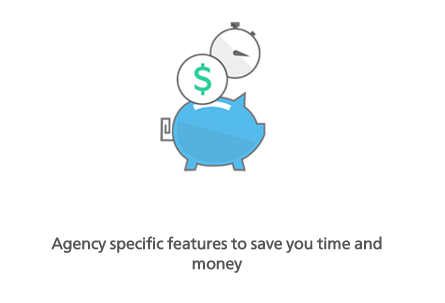 If you're an agency that needs written content for your clients, your job just got a little easier.
Agencies that focus on providing marketing services to small and medium-sized businesses are thriving in the current marketing world.
One of the catalysts for their growth is an increased investment in content marketing. Content marketing has proven to be
one of the most effective inbound marketing tools
, which means more businesses are looking to create compelling content every day -- and many are turning to agencies to help them.
The challenge, of course, is creating excellent content on a consistent basis. When this is done effectively, client happiness grows. Happy clients, in turn, drive more business -- either directly from current clients or from referrals.
But how do you maintain the quality of your content at scale, and keep blogs, writers, and invoices organized?
Many innovative agencies partner with a content creation platform like Scripted to manage the freelance writer relationship and help them scale content quickly.
As a result, a significant portion of our top customers are agencies. We immediately sought to create a special version of our product customized to their needs -- Scripted for Agencies.
With Scripted for Agencies you not only get high-quality content at scale, but you can also:


Organize each of your clients' workspaces neatly on Scripted


Serve more clients without having to allocate more resources to your content creation efforts



Free up time to focus more on content strategy



But don't just take our word for it - Dan Defina, from Jump Suit Group (an awesome inbound marketing agency based in Massachusetts), was able to take on four new clients without hiring any additional in-house support. He
chatted with Scripted about his experience
:
"Working with Scripted has allowed us to scale at a rate that was previously unattainable.
[I'm now] saving roughly half the time I used to spend organizing the content. This has freed up many hours that we can now allocate towards generating some very exciting results."
The new platform lets you favorite writers for new clients in advance (so you can knock the ball out of the park from the first piece), separate invoices by client, assign different clients to be managed by members of your in-house team, and more!
Now, with Scripted for Agencies, you can create content more efficiently than ever.