Meeting the Content Marketing Challenge Together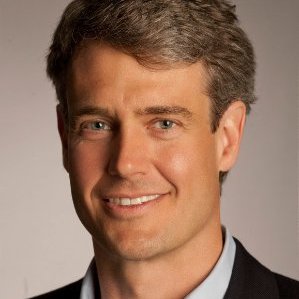 Writing is hard. Even the most famous writers will tell you that. However, in today's world of business, the written word is more important than ever. It creates brand awareness, offers a chance to establish thought-leadership, builds customer relationships and much more.


And, very often, it's shared.

For these reasons -- and many more -- content marketing is critical for any business. Done right, it's an incredibly efficient and effective way for businesses large and small to drive growth, have impact and achieve their goals. Done wrong, it's at best a missed opportunity and at worst...well...let's not even go there. But, as I mentioned, it's hard. How can a company possibly stay on top of its many and ever-expanding content needs that continuously ebb-and-flow without breaking the bank?

This is where Scripted comes in. Scripted has cultivated a global community of skilled freelancers and editors with deep expertise across a vast breadth of topics and industries. Combine that community with an intuitive, easy-to-use platform, fast turn-around cycles and pricing packages to fit any company's budget and the result is fantastic on-demand content and unbeatable value. So, when the opportunity arose for me to join the Scripted team as their new CEO, the decision was easy!

Prior to joining Scripted, I served the CoStar Group as the President of Marketplace Verticals responsible for a fast-growth portfolio of five sector-leading online marketplaces. Earlier, for CoStar, I led BizBuySell.com -- the Internet's largest business-for-sale marketplace -- where the team and I accelerated growth and doubled reach. I cut my marketplace teeth at eBay in a variety of roles culminating in serving as the General Manager for the Vehicles Division of eBay Motors. Rounding out my experience is my time with Wildfire Interactive where I served as the VP of Business Development and my years with McKinsey & Company where I started my career.

I'm thrilled to join Scripted! To date, we've empowered freelance writers to create over 38 million words of copy for thousands of clients ranging from mom-and-pop businesses to global brands. But this is just the start.

We have our eyes set on transforming both content quality and its generation by enabling anyone to tap the best content creators around the world. As the new CEO and President of Scripted, I look forward to working with the talented Scripted team, the freelance community and our clients to realize this mission. I see the opportunity to enable anyone -- from individuals to enterprises -- to access a pool of world-class talent well beyond what they can maintain in-house or even find in their local market. Equally, I see the opportunity to provide freelance content creators with an unlimited pool of exciting challenges that will help them secure their creative and economic future.

We live in an exciting and demanding time. Content has never been more important and the challenge never greater. However, the opportunity ahead is unparalleled. I'm excited to be leading Scripted and look forward to succeeding together.