Hiring a Sales Copywriter: A Step-by-Step Guide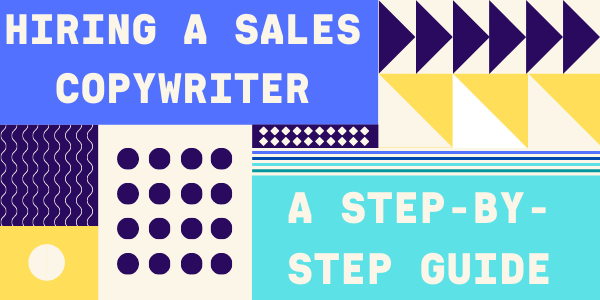 A copywriter is an individual who specializes in writing copy intended to directly advertise or sell a product. Their skill sets differ greatly from that of a general ghostwriter or article writer, who focus instead on producing factual, informational content for casual readers.
If you don't yet know the difference between a "regular" writer and a copywriter, take the time to go through this guide in full and you'll learn why it's so crucial to hire the right person, and actionable advice you can use to help your soon-to-be writer increase organic traffic to your site.
What is a Sales Copywriter?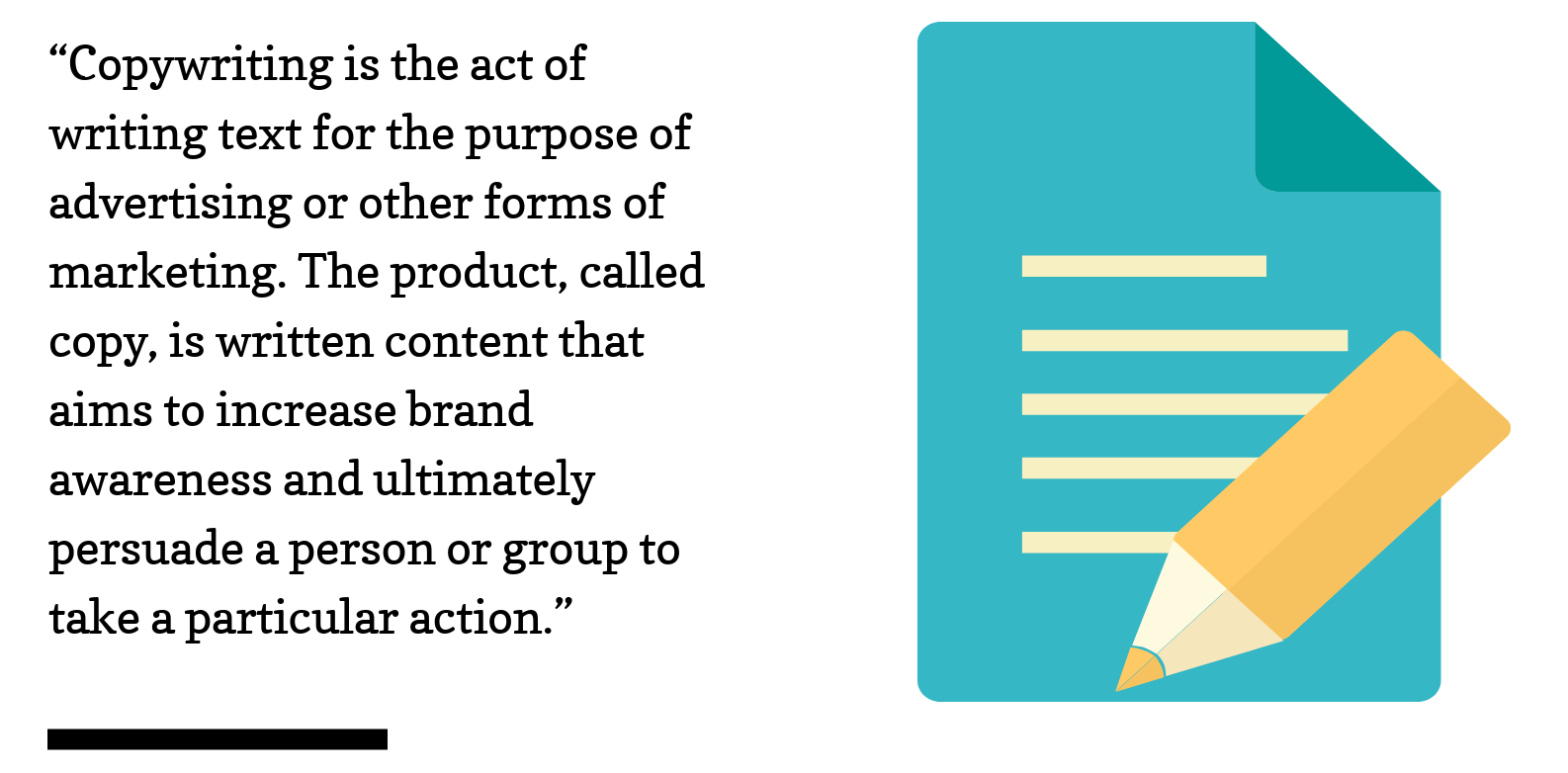 A sales copywriter is an individual who specializes in writing copy to help your brand make sales. It could be the content of your next email marketing campaign or the few lines of text you're limited to for your next PPC ad. If the content is trying to produce sales, a sales copywriter is best-suited for the job.
Why Hire a Sales Copywriter?
Failing to hire a sales copywriter for your sales copy project could definitely cost you. While a sales copywriter may charge more upfront or have a different pricing structure than a general writer or article writer, failing to use a sales copywriter will definitely impact the efficacy of your next campaign.
What makes a sales copywriter so special is that they are well-versed in the art of selling your product with the most impactful wording, often in a confined amount of space, that can increase your organic traffic. Whether the word limit is determined by you or by the media on which the copy is printed (like the physical size of your packaging or character limits on social platforms), sales copywriters have the skill to work within the ideal length limits and produce succinct, memorable copy that best highlights your products or services.
The Sales Copywriter Hiring Process
Hiring a sales copywriter is not unlike hiring a general writer. The process is much the same, but you will focus on some different areas. Here's a quick rundown of the process.
Understand Your Needs
Before you hire anyone, the first step in the hiring process is sitting down and taking a few moments to understand your specific needs. You may know that you need a sales copywriter, but what for? You need to collect all the details before you even start hiring, or else writers will be asking questions that you simply can't answer.
Here's a brief look at some of the information you need to collect:
What's your brand's identity and "voice" and how should the writer reinforce it?

Where will you publish the content? Will any graphics or other text accompany it?

Who is your ideal customer and what do they care about?

What are the products' or services' key features? What do you want readers to think and feel?
Presenting your brand book along with key customer personas and all necessary product/service information along with your brief will help provide writers with as much information as possible to inform their copy. You should also make yourself readily available to answer any questions that may arise.
Explain Your Needs
Once you know exactly what you need, now you can sit down and explain it to potential writers. When listing your project, make sure you include all the details you explored previously so that writers can assess whether your project is within their wheelhouse.
The key factors to include to help writers assess your project will be:
The writing style you want the writer to use.

The main points you want them to emphasize.

The length you have to work with.
Once a writer has a basic understanding of the information you want to convey and in what amount of space they have to do it, they can accurately gauge whether they're capable of completing your project to your satisfaction.
Review Proposals
Once you post your project , it won't be long before proposals begin rolling in. Review these proposals carefully. This allows you to compare each copywriter's skills and see who seems like the best fit for your project. Things to consider include:
The writer's style and language fluency.

The writer's grasp of your project's goal.

The writer's intended approach.
As you go through the proposals, make sure you keep all the most important traits in mind. We'll go through these characteristics in detail in just a moment.
Ask Questions
The next step in the hiring process is to reach out to the writers and ask questions. You should narrow down the list of proposals to just 1-3 writers whom you're considering hiring and open up a conversation with them.
Questions to ask include:
Have you written similar copy in the past?

Are you familiar with the brand/products?

How long do you think it will take you to write the first draft?
If you have any hard deadlines, you should definitely make those clear, preferably in the content brief itself so that only writers who have an open schedule will apply.
Hire and Review
The final step in the hiring process is to choose your writer and wait for them to submit the first draft. Depending on your timeline, you may get one or multiple drafts as you continue to provide feedback to the writer throughout the process.
While reviewing the writer's work, make sure you consider your brief and how well the writer has followed the guidelines given to them. If they missed the mark, explain the issue and give them the opportunity to remedy it.
What to Look for in a Sales Copywriter
The right sales copywriter will have a handful of traits that make them the right fit for your project.
Communicative:

You don't want to hire a writer and have to pester them for updates. The best writers know how to manage their schedule and clients. They'll be quick to respond to questions and address feedback.

Creative

: One of the shining features of a great sales copywriter is that they are creative and able to produce copy that engages readers. Look for creativity in the form of new ideas and unique approaches.

Detail-Oriented:

The last thing you want is a copywriter who sends your project over as "done" only for you to find that they've missed the mark entirely. The right writer will pay attention to the guidelines and ask questions if things are unclear.
In addition to the above, your brand may define its own traits that you consider important in the copywriter you hire. For instance, if your brand is selling women's health products, it might be important to you that you hire a person empathetic with the audience or even a potential customer that's also a writer, so they can create copy that truly resonates with your ideal client and helps increase organic traffic.
Ultimately, choosing the right copywriter can be tough, but if you do your research and lay out a strong project brief, your job will be far simpler.
Find The Right Sales Copywriter
Finding the best copywriter for the job requires you to start on the right platform, and Scripted offers quality, vetted sales copywriters. With our user-friendly platform, self-service tiers, and fully managed Cruise Control option, Scripted is the best platform available for businesses looking for reliable, talented writers.
Interested in learning more? Reach out to our team today.