Top SaaS Blogs You Can Learn From to Improve Your Website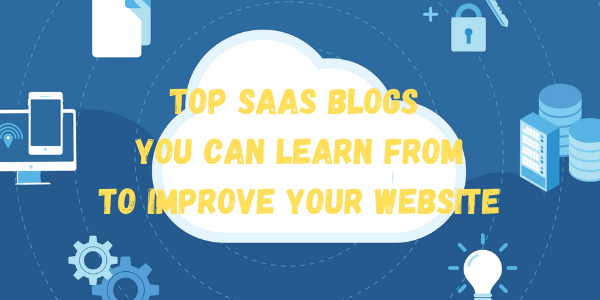 SaaS is a popular topic these days—especially as people rely more and more on services that are available online and through the cloud. If you are someone who writes about SaaS or you offer a SaaS product, you should consider using content marketing to improve exposure for your company.
Content marketing is powerful across the board, and marketers say that it works to increase organic traffic for a business, up engagement, and build a company's reputation as a thought leader in the field. In fact, 72% of marketers say investing in content marketing helps boost engagement with their brand and site. Another reason to get on board with content marketing is that your competitors are probably already using it. More than 75% of companies already have a content marketing strategy in place.
Are you wondering how to start a SaaS blog that will attract an audience? Or, do you have a SaaS business and you want to adopt content marketing as a promotional technique? One good place to start is checking out the list below. We have gathered a collection of the best SaaS blogs on the web. Check out these sites as models to help give ideas on how to increase organic traffic to your own blog, then find a professional who can create the type of content that will help your brand grow.
HubSpot
HubSpot is a company that offers multiple SaaS solutions (for marketing, sales, customer service, and more). There's no doubt that HubSpot's blog is one of the most popular destinations for relevant SaaS content on the web. The topics the blog covers are wide and varied, and articles are targeted towards people interested in marketing, sales, and customer service. But most of them include actionable advice and insights geared towards people who run SaaS companies or who are interested in how SaaS can help their business. So, if you want to learn more about how to market an SaaS business, or you want to learn from a company that has completely mastered the art of selling an SaaS, this blog is one you can't skip.
Why it works
Lots of listicles: HubSpot knows what types of content readers want to consume and what kind of articles are actionable and helpful. For that reason, they include a lot of listicles, which offer useful information that readers can implement and easily consume without taking tons of time and energy.
Clear categories: HubSpot neatly breaks down its articles into categories so you can hone in on the content that is relevant to you without having to browse through things you don't want to read. The categories include:
SEO 

Email Marketing

Email Newsletters 

Sales Prospecting

Customer Retention

Instagram Marketing

Customer Experience

Sales Qualification
Each category is color-coded for easier identification.
Templates and forms: HubSpot doesn't only offer advice via the blog but also assets readers can use. This means that some articles offer value beyond just the information in them, and make it worth people's time to click and check them out.
Crazy Egg's The Daily Egg

Another popular SaaS on the web is Crazy Egg, a service that helps website owners improve their websites. The software can analyze aspects of a website and reveal its weaknesses, then help people make changes so that the site performs better. Crazy Egg's service is popular—and so is its blog, the Daily Egg. The Daily Egg's tagline is "Make the most of every visitor," and all the articles on the blog aim to help readers with the same thing their SaaS does: help them utilize their website to generate more business.
Why it works:
Nine clear categories: The Daily Egg is broken up into 9 simple categories so people can easily find the topics they are looking for. Those topics include:
Marketing

Conversion

Branding

Copywriting

Testing

Analytics

Design

User Experience

WordPress.
Aligns with their SaaS: The Daily Egg appeals to the same audience that uses Crazy Egg. People who use Crazy Egg can get even more out of SaaS by reading the Daily Egg, so it naturally attracts a large readership with very targeted content.
Glossary: There is an extensive, helpful glossary on The Daily Egg that outlines important tech and marketing terms. This is useful info for people new to tech who want an educational resource they can turn to regularly for the basics.
All That SaaS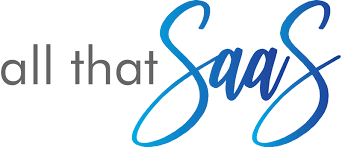 All That SaaS isn't aligned with one SaaS company. Instead, it's a completely SaaS-dedicated blog that offers articles related to anything SaaS and SaaS-adjacent. This blog is a great read for anyone who is looking for SaaS companies that can help make their life and work easier. It also has tons of information about the state of SaaS, as well as product reviews to help buyers make purchasing decisions.
Why it works
SaaS focus: SaaS is solely dedicated to SaaS content. This is great for someone really looking to study and learn more about SaaS offerings, since many other blogs have SaaS content mixed in with other tech and marketing content.
"Guides" section: SaaS has one section that contains only useful, actionable guides for SaaS products. Visitors looking for useful SaaS info will find this section helpful.
Product reviews: All That SaaS has a section completely devoted to reviews of SaaS products. This is a good destination for anyone looking to do some research before they invest in a certain SaaS.
Incredo

The blog of Incredo, an inbound marketing agency based in Eastern Europe, is an excellent source of SaaS content on the web. Incredo specializes in marketing for SaaS products and businesses. Incredo's blog is wholly focused on using SaaS marketing and business strategy because they aim to offer content for their potential customers. The blog includes 4 specific SaaS-relevant categories, including SaaS Development, SaaS Growth, SaaS Sales, and SaaS Metrics.
Why it works
SaaS focus: As mentioned above, this blog is wholly focused on SaaS topics, and it draws in a readership that wants to learn more about SaaS in particular.
Niche experts: Incredo is a company that specializes in SaaS marketing. Staff members at the company write the blog, so readers can ensure they're getting expert content from people who know what they're talking about. Creating a blog about the topic they specialize in helps build their trustworthiness and adds to their brand's reputation as authorities in the field.
Short, listicle style blogs: The posts that Incredo posts on their blog are short and easy to consume. This encourages people to click on and read them since they don't take too much time or energy. Easily consumable content encourages clicks, and it is easy to share on social media.
Baremetrics

Baremetrics is a company that creates tools to help SaaS companies increase engagement. They allow businesses to see metrics and make data-driven decisions. Their blog—also called Baremetrics—is one of the most popularly read SaaS blogs on the web. They offer high-level content for people who work in SaaS and want to improve their business. The blog is bare-bones in terms of design but packed with helpful information for those interested in SaaS companies.
Why it works
Popular newsletter: Baremetrics is famous for its newsletter, and the sign-up for it is at the top of the blog. This makes signing up easy for readers and helps encourage loyalty to the brand.
Longform articles: The articles on the Baremetrics blog are long, in-depth think pieces. They offer expert advice, which is specifically tailored to the people who would be looking at it. The long articles don't only appeal to experts looking for in-depth info; they also help boost the blog's SEO because longer content ranks higher than short content.
Free trial offer: in each article on the blog, Baremetrics offers a link to a free trial of their product. This helps encourage people to become not only readers of their content but also users of what they sell.
Unbounce

People use Unbounce to build landing pages. The blog that Unbounce publishes is also an incredibly popular destination on the web for people looking to improve their SaaS businesses. The Unbounce blog is officially titled the Unbounce Conversion Intelligence Blog. It's focused on helping more businesses crush online marketing so that their efforts convert more customers. SaaS business leaders can visit the blog for promotional tips and actionable advice about how to improve their branding.
Why it works
Wide reach: Unbounce creates online marketing articles for all sorts of businesses, including SaaS companies. These widely relevant articles help to draw in a huge audience.
Conversion tips newsletter: The Unbounce Blog is also known for its newsletter. They have an easy sign-up form on the blog, so any reader can sign up and get emailed links to future blogs, which continually generates new traffic to the site.
Infographics: Unbounce makes and publishes infographics on their blogs, which can be a useful way for people to consume information. Infographics also naturally encourage sharing on social media, which can help further increase brand exposure.
Moz

Moz is a SaaS company that offers SEO software, which allows marketers to make smarter marketing decisions. The company says that they aim to make inbound marketing, link building, and content marketing easy, and many SaaS companies use Moz to help conquer SEO and get discovered. The Moz Blog is an incredibly popular blog for people who are interested in software and marketing pieces. The blog has tips and advice for improving SEO and online marketing, and it appeals to any company that wants to improve its site to bring in more people online.
Why it works
Top-level experts from the industry: The Moz Blog isn't only written by people from Moz. The company assembles top-level experts from across the online marketing and SEO worlds to contribute articles. This means that you can find a wide variety of voices from trusted authorities in one place.
Free training links: There are links to free training courses on the Moz Blog. SaaS experts who want to learn actionable things they can do to improve their business marketing can take advantage of these courses, in addition to consuming the shorter posts throughout the blog.
The Moz Top 10: On the Moz Blog, you can subscribe to the Moz Top 10. It is a newsletter that includes the 10 most valuable pieces of content on the web on SEO, marketing, and more. Visitors who sign up for it can get even more valuable advice by signing up for the newsletter, and this helps build even more trust in the brand and increases their reputation as trustworthy.
Increase organic traffic to your SaaS site with Scripted
The above SaaS websites use content masterfully as a means of drawing more attention to their companies and building larger audiences. If you want to grow your SaaS site audience, one thing that could help is upping your content marketing game. One way to ensure your content is top-notch is by hiring a writer from Scripted.
On Scripted, we've assembled a team of world-class writers who both have specialized knowledge in the SaaS world and a deep understanding of SEO. By combining these two things, Scripted writers can produce content that helps build your reputation as a trustworthy thought leader, promotes your brand, and helps increase organic traffic to your site. 86% of marketers who use content marketing say it has been effective at helping them reach goals related to their brand awareness—you can use it to let people know about your business, too.
To start the process of working with a Scripted writer, browse our list of SaaS specialty writers today. You can take a look at writing samples, experience, bios, and more to get a sense of which writer will work best with your company. Once you've found writers you're interested in working with, you can reach out to Scripted to find out more about signing up for the service and how to get started increasing traffic to your site.