Customer Reviews and Testimonials
Scripted has delivered 100,000+ pieces of content to thousands of clients, including small real estate companies, mid-sized marketing agencies, and enterprise tech companies. Read these recent customer reviews of Scripted services and writers.
Writers Applied (6.45k Approved)
Satisfied customers of Scripted
Chase Henckendorn
Owner, The Urban Avenue smb
Nicole DeAndres
Global Content & Social Media Manager, Universum enterprise
Dave McAughtrie
Head of Content Marketing, Unit4 enterprise
Mike Imken
Director of Production, Target Public Marketing agency
Roger Huang
Growth and Marketing, Springboard startup
Carlyn Manly
Director of Marketing, Skedulo smb
Todd Kutcher
Service Corporation International smb
Adrianne Salmon
Content Development Director, Scale Solutions smb
Michelle Genser
Senior Director, Communications and Analyst Relations, Savo enterprise
Jan Roessner
Managing Director, Sagency agency
Bo Bandy
Marketing Communications Manager, ReadyTalk enterprise
Anthony Hodge
Global Content & Digital Marketing Communications Manager, Randstad enterprise
Kathleen Booth
CEO, Quintain Marketing agency
Aldo Parise
Editor-in-chief, Quench Magazine startup
Dan Ahmadi
Director, Digital Marketing, Meteor startup
Vikky Mach
Marketing Coordinator, MatchCraft enterprise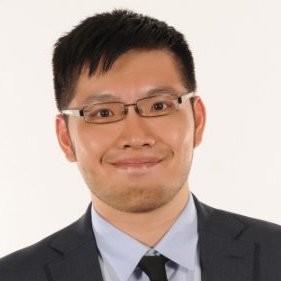 David Hsu
Digital Project Manager, L'Oréal enterprise
Yvonne Pang
Project Manager, Marketing & Social Media, LoanMe enterprise
Koka Sexton
Sr. Social Marketing Manager, LinkedIn enterprise
Benny Giang
Marketing Associate, Lightship Works startup
Dan Kovarik
Chief Operating Officer, Lewis Logistics enterprise
Director of Marketing & Communications
Charlie Riley, Lawley smb
Stacey Clarke
Director, PR, Just Drive Media smb
Dan Defina
Lead Generation Manager, Jump Suit Group smb
Miriam Couturie
Marketing Manager, Ins'TenT Industries enterprise
Nick Simard
CMO, InspiriaMedia agency
Jerry Gulley
VP of Content Services, Healthline Networks enterprise
Mathieu Laroussi
CEO and Founder, Guarana Technologies smb
Janis Peiser
Director of Marketing, GPPCA smb
Kasey Fuscoe
Content Manager, GoSpotCheck agency
Gary Galvin
President, Galvin Tech agency
Jeremy Fleischer
Digital Producer, FDS Law smb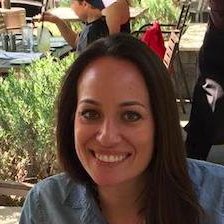 Megan Buell
Lead Generation Marketing Manager, Eventbrite smb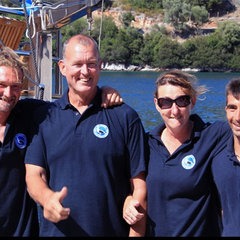 Cliff Blaylock
Owner, Deep Blue Yachting smb
Jamie Nichol
Head of Community, CultureIQ startup
Zack Onisko
Head of Growth & Marketing, CreativeMarket enterprise
Jonathan Ronzio
Founder, Content Jelly startup
Melissa Hedge
Marketing Manager, Contegix smb
Ted Chan
CEO, CareDash startup
Barbara Johnson
Founder, BJK9s, INC. smb
John Kobs
CEO, ApartmentList enterprise
Gabriel Moncayo
CEO, AlwaysHired startup
Josh Cary
eCommerce Director, All Things Barbecue smb
Stevie Benanty
Founder, a conversation startup
Bernard Huang
Chief Growth Hacker, 42 floors startup
Get Started
Try Scripted
Free

for a Month

Your first month is on us.