Increasing Organic Traffic to Your Personal Finance Website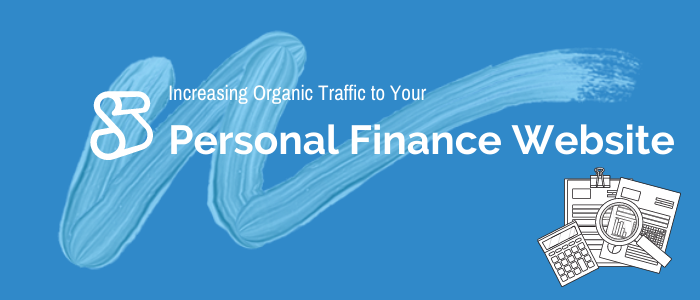 The personal finance sector primarily revolves around three pillars: Credit cards, personal investing, and consumer loans. Interestingly, while banks are thought to drive all of these areas, the Google Market Share Report for Personal Finance recently revealed that non-bank websites are dominating the search engines for personal finance-related results.
Google's report found that "non-banks hold 90% of the market share for cashback credit cards and for rewards credit cards, with NerdWallet owning the large percentage of both categories at 19.62% and 24.92% respectively." This is great news for content marketers and website owners who are looking to rank in the personal finance niche. The question is, how can you do it effectively? 
Understand What Search Engines Look For
Google didn't just share the surprising numbers in its latest report. It also revealed why financial institutions are routinely being out-performed in the search engines by non-bank websites. The reasons boil down to what Google and other search engines care about in the content they put in the top spots.
Service The Entire Funnel
For starters, Google seeks to rank rewarding content for readers at the top of the funnel and middle of the funnel, yet many financial institutions focus on lower-funnel content. If your website is doing the same, it's time to cater to the entire funnel.
Offer Long-Form Content
Another aspect Google favors when it comes to the content of non-bank websites is that they often offer long-form content, and they keep it organized by the topic. Bankrate, for example, has long-form content that captures nearly 1/3 of its organic traffic for every keyword the report reviewed.
Add Value With Free Tools
Google's report also touched on how the best-ranking personal finance websites often feature free and interactive tools, like loan calculators, credit score evaluators, and more. Not only are these tools valuable to site visitors on the spot, but they also build engagement and trust in the long term while increasing overall search engine visibility.
Cater to What Your Audience Wants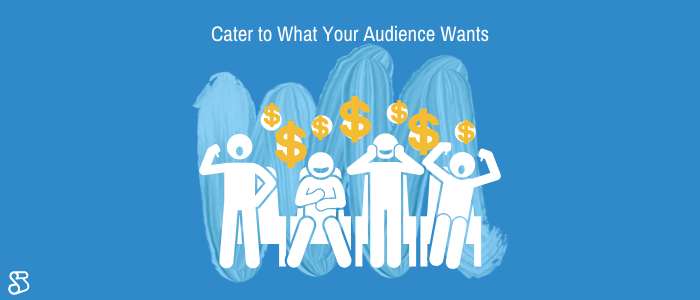 Personal finance websites range from high niche and specific information, like sites that rank popular travel rewards cards, to more broad resources that run the gamut from personal loans to investing advice, bank account comparisons, and more.
There's a market for all sorts of information in the personal finance space, but knowing your specific audience is essential in coming up with a plan for creating content that drives organic traffic and keeps visitors coming back.
Decide What Content to Offer
Whether you're starting from scratch with a brand new personal finance website or looking to expand an existing one, it's always worthwhile to take a step back and rethink your content strategy. During this step, you should review what top competitors are offering and also look at metrics to determine what content seems to get the most engagement from your existing audience.
As a personal finance website, you can offer a host of content, ranging from:
Credit card reviews and bonus offers paired with insight on building a credit score, improving a credit score, and so on.

Performance reviews of various investments and information about how they differ, like CDs vs. bonds.

Checking and savings account reviews and comparisons, with breakdowns of features and fees for the biggest banks.

Overviews of consumer loan products and how they can be utilized to improve a reader's financial situation through debt consolidation and more.
The above list is far from all-inclusive, which is why the best content plans are created by analyzing multiple sources, checking metrics, and through a bit of trial-and-error to see what your audience responds to the best.
Figure Out How to Deliver Information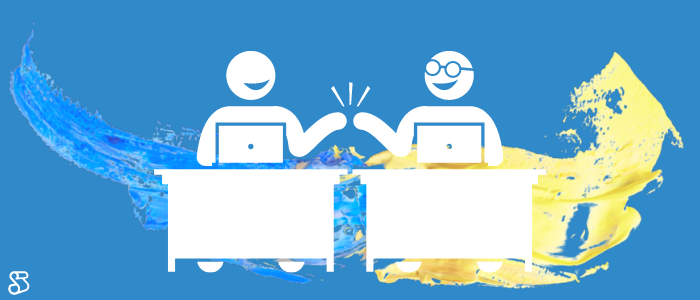 Aside from the type of information, you plan to offer, it's also important to consider how you plan to deliver given information to your audience. Simply declaring a plan to make a weekly blog post is far from specific enough. A complete content plan will detail the different types of content you wish to share and the frequency of each.
Popular content types include:
Articles and blog posts.

Videos.

Podcasts.

Social media posts.

Email campaigns. 
Decide how each one can fit into your content plan based on your budget, timing, audience, and reader preferences, and your content strategy will begin to come together.
Balance Different Formats
Every type of content has many different formats you can follow. As a brand, you may choose to stick to a handful to keep content consistent, or you may decide to create series that separate themselves with the use of a variety of formats.
For instance, on your blog, you can't just offer "blog posts" each week. Some posts may be listicles, while others are long-form guides, comparisons, or reviews. Likewise, your video content can come in many formats, from animated explainer videos to talking head videos, interviews, and so on.
By incorporating a variety of formats into your content plan, you'll create more interest for your audience while also ensuring that every piece of information you wish to deliver is offered in the most engaging and effective manner possible.
Build Trust in Your Brand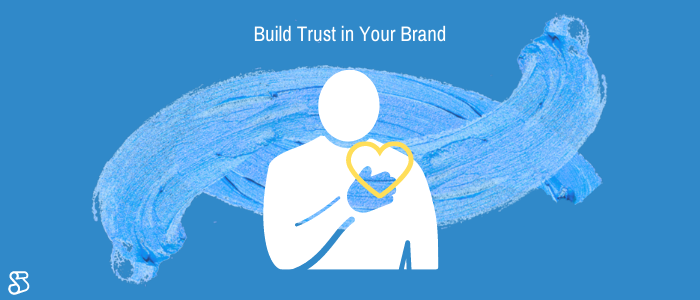 When it comes to personal finance, people aren't going to take their information from just anywhere. This is a person's livelihood you're dealing with, and the information your brand offers could impact some major decisions, such as how they choose to handle their debt or whether or not they take on new debt.
To protect your brand, you'll need to implement the appropriate liability disclaimers in your content, but you also need to consider the other side of the equation: Your readers. Building trust is the first step to becoming a reputable personal finance website, but once you have that trust, you need to act very responsibly.
Keep Data Private
If your personal finance website intends to collect any user information or data, whether it's in the form of a calculator, application, or registration form, it's essential that you keep your user's data safe and private. Make your policies on data collection and usage clear and ensure you're properly encrypting what needs to be kept safe.
A data leak is a surefire way to destroy your audience's trust and tarnish your brand's name forever--so, too, is a scandal with data being sold or used for marketing when you led your audience to believe it wouldn't be.
Market Responsibly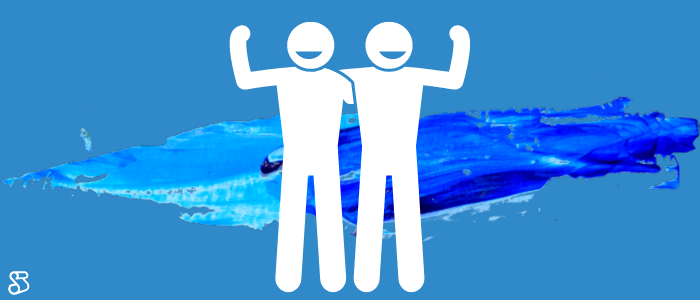 When a reader comes to your website seeking advice, the information you have to offer them truly has the potential to impact their lifestyle and their livelihood. Convincing a reader to apply for a new credit card or loan, for instance, will put a hard inquiry on their report for two years, whether they're approved.
As a personal finance website, it's your responsibility to offer factual information and give a holistic view, offering valuable information that the reader may not be taking into consideration. For example, when you're showcasing a credit card's reward program, be sure you remind the reader that 1% to 2% in cashback is quickly and drastically offset if they carry a balance, in which case they'll pay on average 16% to 20% on every dollar they owe.
Seek to Educate
It's no secret that personal finance websites, like most other websites out there, stand to make a great deal of money by offering affiliate links, advertisements, and sponsored content. However, building and sustaining trust in your personal finance brand means offering value has to be your first priority every time you publish new content.
There's a lot of misinformation out there regarding personal finance, which is why your brand stands to succeed if it puts in the effort to correct misconceptions and offer real, honest advice to the readers who turn to you for information. Not only will this help you hit on many popular search topics and keywords, but it will also boost word-of-mouth marketing and sharing of your content.
Examples of Personal Finance Websites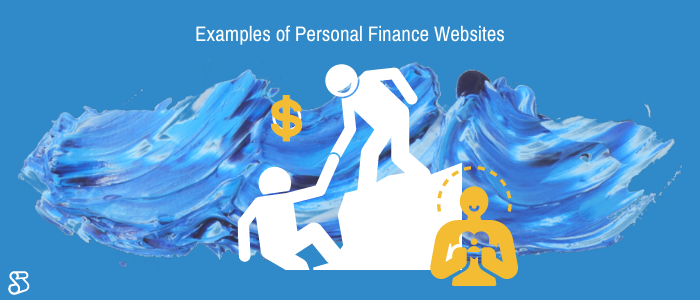 Take a look at these examples of top-performing personal finance websites for some pointers on what to publish.
NerdWallet
Aside from tools and insights, the content NerdWallet offers dives deep into specific scenarios, offers, and issues that have become commonplace in the personal finances of families around the world. NerdWallet's wide coverage ranges from student loans to insurance, investing, and more, touching on just about every topic a reader could worry about.
Plus, NerdWallet's expert writers cover each topic with a factual, trustworthy, and genuine tone that holds engagement and reassures them that they're getting good advice.
You Need a Budget
You Need a Budget (YNAB) offers its own unique budgeting tool but pairs the software with videos, podcasts, and blog posts that discuss everything from YNAB's four rules of budgeting to every other aspect of personal finance, including handling unexpected expenses, paying down debt, and getting out of the paycheck-to-paycheck cycle.
This brand has built a particularly strong reputation thanks to its use of the friendly names and faces of its own team, incorporating humor and relatability at every turn.
Boost Organic Traffic to Your Personal Finance Website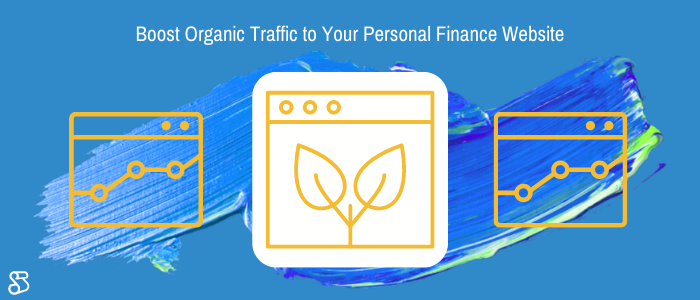 Are you looking to grow organic traffic to your personal finance website? The process begins with great content that educates your audience and offers real value, but coming up with content isn't easy. Maybe you're stuck in the planning phase, or perhaps you've been publishing for a long time now and feel like you're running out of ideas or time to pull it off.
The point is, upholding a trustworthy, high-value personal finance website isn't easy. How do you keep content quality high while juggling everything else, too? The answer: Scripted. With the help of Scripted's professional writers and editors, your personal finance website can soar to new highs in the search engine results pages.
Interested in learning more about how Scripted can help you grow your personal finance brand? See for yourself today by signing up for a 30-day free trial.