Weekly Content Marketing Trends: June 21st, 2021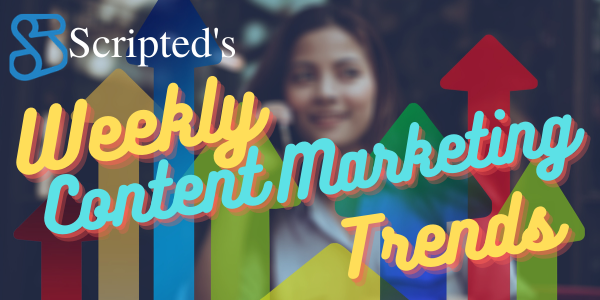 As the world is opening up and companies are getting back to business as usual, marketers are pivoting back to content, coming up with new and exciting ways to grow their business and reputation by sharing valuable material with the world. So, what's new with content marketing? What innovative things are businesses doing with content to make them stand out from competitors? We've rounded up the most interesting content marketing stories in the news this week. Read on to learn more about the right-now landscape of content marketing and what trends you should follow to make sure you're harnessing the full power of content on the web.
Quicklinks:
This week, Search Engine Journal writes about the importance of content marketing not just for established businesses looking to expand their reach but early-stage startups who are just finding their footing. According to the experts at SEJ, from the very start, startups should have a well-laid-out content strategy and an understanding of how that content is going to help shape their overall growth.
Most important takeaways
Content marketing is cost-effective, making it a smart option for companies not yet generating revenue.

Plan before you start so that you have measurable targets to ensure your effort is worth it.

Hone your voice to your audience, so you can draw in the right potential buyers.

Be consistent; no startup's content gets noticed overnight.
Read more about what it takes for a startup to succeed.
On Business2Community, Ashley Poynter examines the different ways fintech companies are harnessing content this year to expand their reach. Finance, in general, is often thought of as a private, confidential sector, where lots of interaction happens privately or face-to-face. However, to stay relevant today, fintech companies need to embrace the idea of drawing large audiences in with content and painting their brand clearly so the right customers are drawn to it. The article outlines content techniques fintech businesses shouldn't be overlooking, including video, personalized content, and an infusion of "humanness" into what you publish.
Most important takeaways
Content can make a fintech company feel relatable, and in turn, more choosable than competitors.

Video can clearly paint a fintech brand's voice and aesthetic, grabbing the right audience.

Content marketing is a good strategy for making your brand feel human—something companies in the financial sector can struggle with.

Allow content to start a conversation—comment back when people have things to say to you.
Learn more about the latest fintech trends here.
Global tech research company Technavio released the findings of a study on content marketing they did, which showed that content marketing is growing and that it's going to continue to grow over the next several years. The report explains that as social media usage grows—as does growing brand awareness across the globe—companies should seize on the opportunity to get their company out in front of people and use content to cement a good, trustworthy reputation as an organization worth buying from.
Most important takeaways:
The content marketing industry is fragmented, and it will continue to be fragmented in the coming years.

There will be a growing demand for digital magazines in the coming years, and this will be one of the primary drivers of the market.

There's one real threat to the growth of the market: fraud related to digital advertising.
Read more to learn about digital marketing industry growth.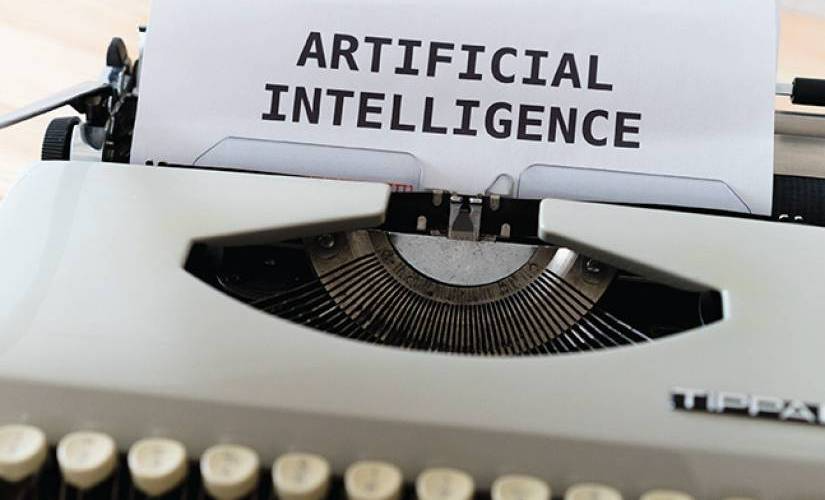 Debbie Moran of ReadWrite reports on the impact of AI on Content Marketing. In her article, she explains how big data shapes content by clarifying the target audience, helping with SEO, automating emails, and more. She also offers benefits of AI that can result in improved content marketing for human marketers: better customer experience, better understanding of keywords, and better personalized content. AI won't have content marketers out of a job—it will simply make them better at making customers feel known, valued, and drawn in.
Most important takeaways:
Chatbots that use AI can help keep customers happy and make sure that companies have a good understanding of customer concerns and questions.

AI allows content marketers to understand keyword intent, which means that they can create content to actually help people find what they're looking for when they're searching a keyword—not irrelevant content that simply uses that keyword in order to get found.

Hyper-personalized content helps marketers target leads exactly where they are in the sales funnel.

AI can do the tedious work of promoting and posting your content automatically while you do the creative work of creating that content.
Read more about hot AI is changing the world of content marketing.
Rely on Scripted for Your Content Marketing Needs
If you want to harness some of the above content marketing trends but don't have an in-house team to help, consider working with Scripted. At Scripted, our team of expert content writers can generate content ideas for you, optimize the content you already have for search, or help you think of exciting ways you can utilize content to grow your business. 
Reach out to us today to learn more about how you can use our service to help you grow—or sign up to get started harnessing the full power of content marketing on the web.