How Do I Choose A Marketing Software for A/B Testing?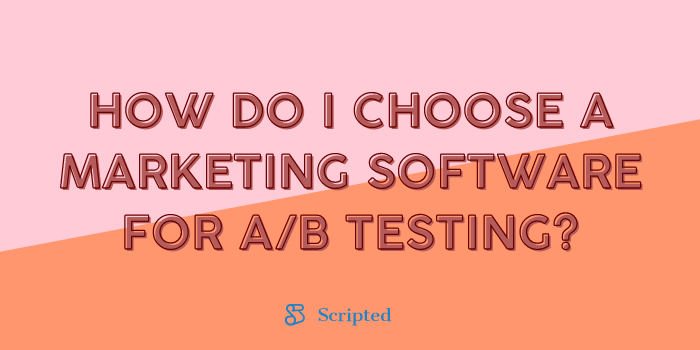 The success of a marketing campaign depends on how well you can understand the data.
Countless businesses and individuals run marketing campaigns without truly knowing whether the campaign is performing well or underperforming.
The best way to know the success rate of a marketing campaign is to test different strategies and see what the optimized approach is for your business.
A/B testing is one of the best ways to scale, optimize and grow your marketing campaigns.
But what is A/B testing, and how do you properly execute it for your business? Here, we will break down what A/B testing is, why you need it, and the top software to meet your business needs.
What is A/B testing?
A/B testing is a process of comparing two versions of the same product, A and B. In A/B testing, you are trying to figure out which version performs better with your audience.
A/B testing needs to occur in an environment where only one variable has changed between version A and version B. If you change multiple variables simultaneously, it defeats the purpose of performing an A/B test. Additionally, with numerous changes, you can no longer determine which change impacted the campaign.
For instance, when testing the landing page's conversion rate, say you decide to keep all the content the same, but maybe you want to change the call to action at the end.
If you see that one of the landing pages drives more sales than the other page, then your test has been successful!
The Reason A/B testing is so important
There are different ways that someone can test how well their landing page or marketing campaign is working.
The two most common strategies to test a landing page or marketing campaign are split testing and A/B testing.
Split testing is when you try two different versions of something to see which one performs the best.
Sticking with the landing page example, say you create two completely different landing pages and run the same ad campaign to each page.
Over a week or two, you will see which page gets the most results.
What you will not see is what is causing that page to outperform the other.
In contrast, when running A/B tests, the process will be more time-consuming as there are multiple variables to change on a landing page. 
However, once you determine which variable works the best, you can combine the top-performing variables to make a highly optimized landing page.
This will allow you to create more optimized campaigns, which will turn into more revenue generated for your business.
If you plan on scaling marketing campaigns, A/B testing is essential.
Split test vs. A/B test
There are different ways that you can run an A/B test. 
You can manually perform an A/B test or use software designed to track and measure A/B tests.
Manual split testing requires a lot of manual work and requires you to be well-versed in analyzing data.
One way to manually split test is to set your own KPIs for the marketing campaign and track different statistics over a period of time. 
You will need to drive traffic to the landing page and monitor the success based on pre-determined goals. For example, if you run the test based on a set number of visitors to the page, then you want to change one single variable and rerun the same campaign.
You will need to repeat this process over and over again.
As you can see, this is very time-consuming and depends on patience and attention to the data and details.
Due to this, we highly recommend using software to assist you on the A/B testing journey.
Let's look at different software and compare which one may be best suited for your needs.
Website Types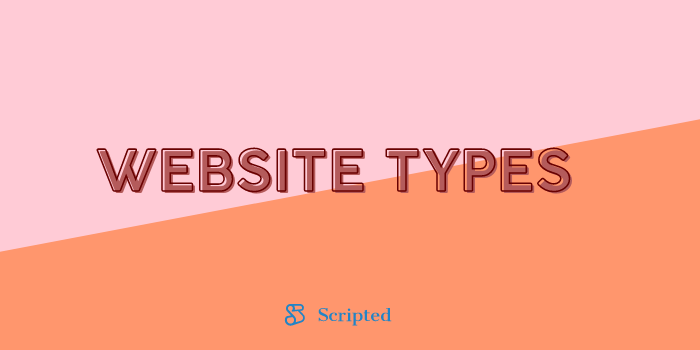 Before selecting an A/B testing software, it is essential that you first identify your business's needs. Different software will have strengths and weaknesses, and some software may be more beneficial to specific industries than others.
Here are some things to look out for before deciding on the right software for you:
Ecommerce Sites - For eCommerce sites, it is important to track and monitor conversions and measure things such as "added to cart" and "initiated checkout."
B2B Businesses - B2b businesses are most likely interested in monitoring lead generation instead of direct sales.
B2C Businesses - B2C businesses want to monitor things such as website traffic, lead quality, cost of client acquisition and return on marketing ad spend.
Blogs - Blog sites usually want to measure traffic. Perhaps you want to learn about headline types and strategies that drive the most traffic to your blog. Look for software that will allow you to change just headlines while tracking traffic.
Now that you know what to look out for before deciding on software let's take a look at the different software available and break down the pros and cons of each.
Optimizely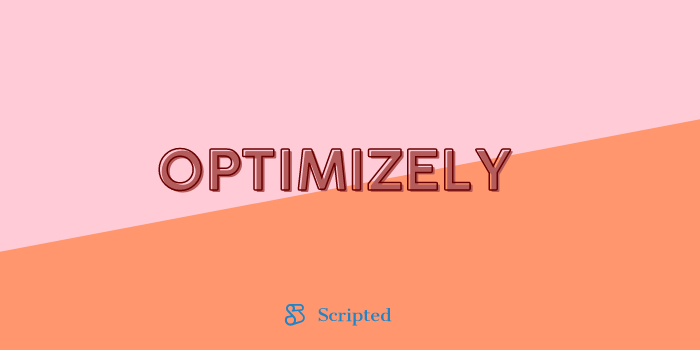 Optimizely is one of the most popular testing software on the market, and for a good reason.
Not only is Optimizely very reasonably priced ($17/month), but it also has a simple set-up process and can be used by individuals who wouldn't consider themselves "tech-savvy."
Optimizely is A/B testing software used by over 50,000 companies, and it's been the go-to A/B testing platform for many years.
One of the main reasons Optimizely has stood out from other A/B testing platforms on the market is that their A/B tool includes content personalization features which help you to improve conversions.
For example, with these tools, they give recommendations about different headlines or copy texts that would best suit your audience based on different demographics such as gender, geographical location, etc.
If you work in a larger company or want to run more complex and in-depth testing strategies, Optimizely is the solution for you. You can monitor extremely in-depth and customized tests with the enterprise package, perfect for experienced IT individuals.
Pros:
Simplicity - One of the biggest pros of Optimizely is the simplicity of the software. Some software is complicated and confusing and requires experts to maximize their potential.

Visual Editor - Optimizely offers a visual editor tool that allows you to change page variables without needing a coding expert.

Goal Setting - When running any comparison test, having goals, targets and KPIs (key performance indicators) is vital to success.

Cost-efficient

Effective for various types of websites
Cons:
Minimal outside data integrations are available

It can be expensive to use the enterprise package
Recommended website types: Large or enterprise E-commerce, B2B, Blogs, B2C
VWO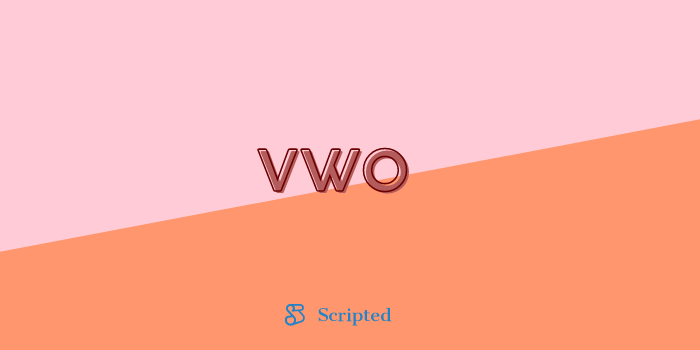 VWO is another top-rated A/B testing platform. VWO is very similar to Optimizely, however, we recommend using it if you have a small to medium-sized business.
VWO works incredibly well when A/B tests things such as messaging and imagery, but it can struggle when using more advanced testing metrics.
VWO is also slightly more expensive than Optimizely and has limitations when dealing with larger-scale businesses or organizations.
One of the main advantages of VWO is that it offers a wide range of testing variables, not just A/B testing.
Some other offerings from VWO include:
Multivariate tests, tracking conversions, heat maps to see where visitors click and stop when scrolling, usability testing, and split testing different pages.
Pros:
A great support team that is willing to walk you through any issues you face

Multiple testing options available

Generates ideas for you
Cons:
VWO has a less-friendly user interface in comparison to Optimizely or other platforms

More expensive than Optimizely

No real-time support
Recommended Websites: Small to medium eCommerce stores, B2C businesses
Google Analytics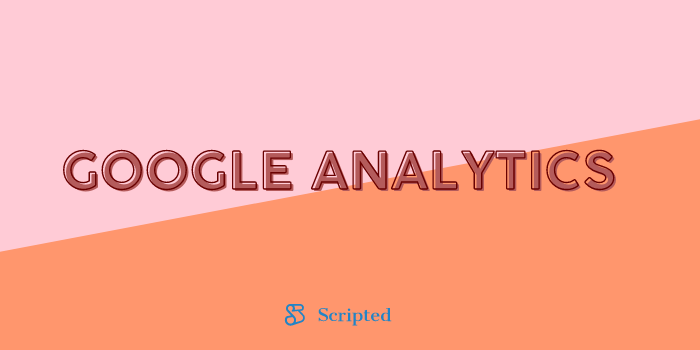 Google Analytics is a third way that you can run A/B tests. Google Analytics is a free A/B testing service and is excellent for beginners.
Google Analytics also allows you to A/B test your website by placing a code snippet on the home page of your site (or any other webpage). When Google Analytics detects that visitors are coming in, it will randomly assign them into two groups: A or B.
The difference between these two groups can be anything from which banner they see at the top of the page, different color schemes used throughout the site, body text or headlines, etc.
Once both A and B have enough data collected, Google Analytics will determine which group performed better according to set criteria - usually conversion rate or click-through rates—allowing you to make changes accordingly.
Pros:
Google Analytics is free

Advanced data and metrics

Great "goals" feature to help with KPIs.
Cons:
While it provides a lot of data, that is often that challenge with google analytics. It takes a strong analyst to understand and utilize the data fully.

No visual editor can make it more challenging than other software.
Recommended websites: Blogs, magazines, websites looking to track traffic.
Conclusion
A/B testing is incredibly powerful in optimizing business results. If you are running marketing campaigns, you have to be A/B testing to maximize your campaign and business results.
A/B testing is the best way to ensure you're using the correct messaging, the right language, and that your visuals create an emotional impact on target audiences.
While it may be a time-consuming process, there is plenty of great software to assist you through the process.
The most popular A/B software includes Optimizely, VWO, and Google Analytics. However, each tool has its advantages and disadvantages, so make sure you do a complete analysis before deciding on which software is best for you.
For more advice on which tools will help your business succeed, check out our tool review page!