Social Media Content Strategy for Your IT & Security Site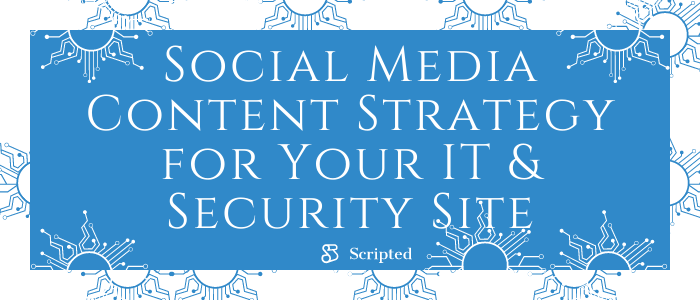 Social media might challenge some IT and security professionals. Let's face it, IT professionals aren't really people-oriented. That's okay though, you don't need to be. You're here because you know that creating a social media content marketing strategy can help your business, but need to find out how it's done. Let's start by defining exactly what a social media content marketing strategy is.
Social media content marketing strategy engages customers by providing high-quality content and target audience interaction to increase traffic and, subsequently, sales to your website.
Determine Your Target Audience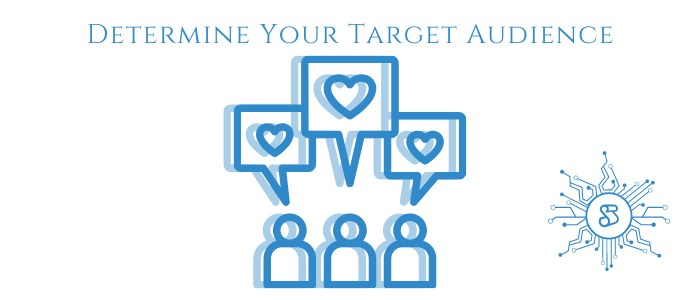 It's a given that you have some kind of internet presence for your business. Determine your targeted demographic by first studying the analytics of who you already have. This is an important step because you need to know what kind of customer your business attracts and where they are coming from to find you. Google Analytics is a perfect first step. Understand all it's telling you because there is a wealth of data about your visitors when attaching this to your website. Armed with this information, you can then determine who your current audience is, what their internet habits are, where they are located, (parallelism) male or female, age, and more. You could also create polls and quizzes to ask your audience about themselves and their likes and dislikes. Of course, you can ask any question you need to.
Other avenues to explore are the Insight pages on Facebook and Instagram if you have a business web presence there. With its 2.89 billion monthly active users, Facebook is very all-encompassing, attracting many people, businesses, and professionals from all walks of life. A recent survey of Instagram participants reflects that 60% of users are 25 to 34-years-old, so it's a primarily younger demographic that lends itself well to young professionals.
There are many other places to study target audiences and potentially increase traffic. Other interesting places you might try to explore are Valence, a social network for Black professionals, Elpha, a social network for women to build their careers, Academia caters to academics and researchers, along with more well-known avenues such as Quora, Reddit, and Tiktok (should be TikTok). You are looking for anywhere your target market gets together and chats. As a professional, we'd be remiss if we didn't mention LinkedIn. LinkedIn is "the" spot for professionals and those looking to build their careers.
Use Pain-Points and Emotions in Posts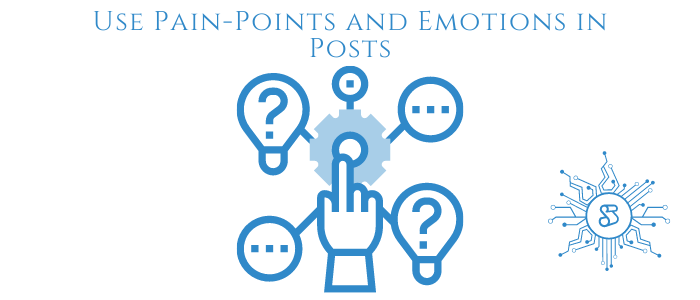 Harvard professor Gerald Zaltman, (unnecessary comma) is quoted as saying that 95% of consumer buying all starts in the subconscious mind. Your inner compulsions, aka emotions (missing comma), drive the subconscious. Emotions are the driving force behind the click, sign up or other action taken by your audience. Leave the catchy phrases and wild deals at home, because that's not what's going to sell your product or service. Use a pain point and offer a solution. Use power words to elicit the emotional response you're trying to trigger.
If you're unsure of what to post, check out Sprout Social's free evaluation tool to help you determine what content mix would be best for your business.
Keep the Language Simple
Clarity is important in social media, so keep your message simple. Leave the business "jargon" out of your posts, keeping your message crystal clear. These posts are relatively short, so don't confuse things.
No Sales Pressure
Demands to buy, buy, buy is (agreement) bothersome and readers will quickly become disenchanted with you. Be less forceful but more effective with superior content. It will do all the selling for you.
IT Has Lots of Data, Right?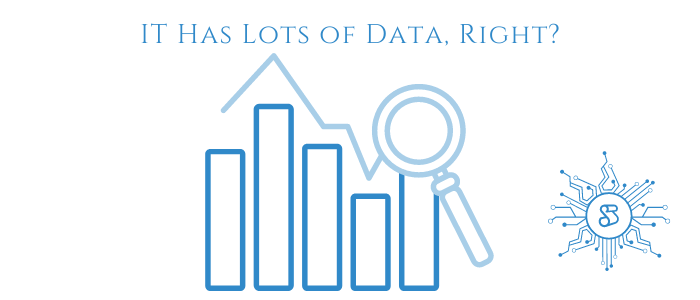 So, share it! Your target audience wants to know where you've been and where you plan to go, so let the data speak. Social media is definitely the place to share facts and figures. Even if you didn't quite reach your goal, that's ok. Post about it. Not being perfect makes your company more relatable.
Sharing data can also bring you and your customers closer by building trust. Hard facts can alter the way a person perceives your company and have a great impact on your bottom line. Data gets shared more often, and that gives your content marketing strategy more SEO power to your website.
The Power of Social Signals
Did you know Google ranks social media as an "authority" site? This is good news for your social media content marketing strategy and your website SEO. The posts themselves add little SEO rank but have "social signal" juice. Your social media post may rank for your chosen keyword phrase, boosting your brand visibility because of the link you have in your post. If they share your posts across social media, then this shows Google that your post has value. These "social signals" add up, boosting your post in the rankings. CognitiveSEO completed a study on 23 million shares and social media signals can be the influence that boosts your website's ranking on the search engine results pages (SERPs).
Best Practices for Social Media Post Length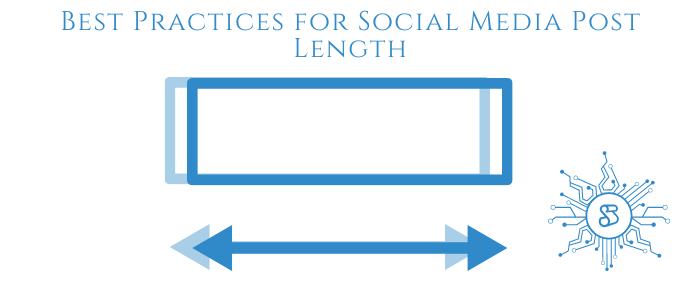 Your IT or security site's social media posts don't need to be chatty to be powerful. Each platform has different allowable character lengths to their posts and while you might have a lot to say, save that for your blog posts. Here we are outlining some basics on the major platforms but in general, according to BuzzSumo, short posts generally get more engagement. Use 1 to 50 characters or so for most platforms. Test your post lengths with your audience, they may prefer something different. It's all about what your potential customer will respond to. So, keep testing!
LinkedIn:

2021 has brought new character limits for post updates. Originally the limit was around 1400 characters but has been bumped up to 3000. But, even in LinkedIn, the

golden rule of 1 to 50 characters

in titles gains the most traction with readers, resulting in more engagement.

Facebook

: It's one of the most generous in character count and allows 63,206-character posts. But, for your business, all that may not be ideal. Many studies have been performed on the best character count for Facebook status posts and about 40 to 80 characters get the most interaction. Surprisingly though, even fewer, about 40 characters or less get

86% more customer interaction

than the somewhat long post.

Twitter:

The ideal length here, according to Buddy Media, is 100 characters or fewer for a 17% higher customer engagement. Adding a graphic or hashtag will increase that percentage.

Instagram:

In Instagram, it's all about the picture but does allow 2,200 characters of text. Again, here the one-to-fifty rule seems to reign. A

2019 study of 5.9-million posts

, suggests that pictures with no captions at all performed the best in customer engagement.

Pinterest:

Pinterest descriptions can be up to 500 characters but are careful here, the first

50 are all that show

. Pinterest is a search engine so SEO keywords apply!

YouTube:

YouTube's video descriptions allow for 1000 characters, which is pretty generous. Your key takeaway here is that only 157 characters will actually show in the snippet. You'll have to click "see more" for the rest, so again, brevity will serve you best here.
In general, the one-to-fifty-character rule across platforms is holding. But, like anything else SEO and engagement-driven, test, test, test. Your audience will tell you by their engagement rates what length of post that they prefer in your IT industry.
5 Types of Content That Engages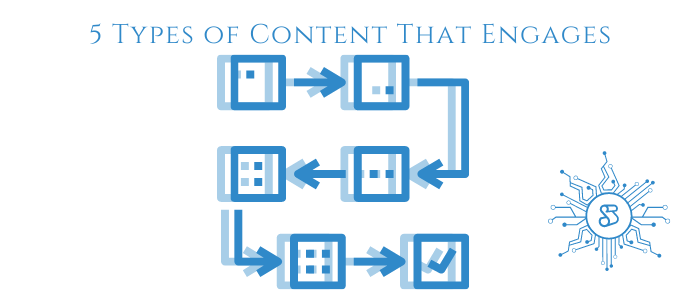 Educational quality content is what people are looking for, but how you impart that content really matters. Interactive content generates the most customer engagement and engagement definitely counts on your SEO. Using interactive content gives your target audience the chance to actively take part, which kicks up the user-experience level and generates a much higher rate of satisfaction. By using video, needs assessments, training or polls, and quizzes, you enable your target audience to be a part of the experience which also generates first-hand data which you can use to develop your content marketing strategy. The following are some examples of interactive content that have proven to increase engagement.
Quizzes, polls, surveys, and games.

Have a little fun with your target audience and get some quality feedback at the same time! Ask the questions that need to be asked and get first-hand feedback.

60-view media,

photo galleries, and

online catalogs or magazines

get people really interested. It's more immersive and gives your audience a way of connecting that's unusual and interesting. Users can engage with the 360 video or catalogs in a way that just doesn't happen in more traditional advertising. If you're more of a text-heavy industry, you can make your research and white papers more interactive by including a navigable table of contents and section jumps.

Data-Driven Graphics.

Many people say they are visual learners, and there is truth to that. So run with it and include graphics in your posts. Then add data in the graphics and you really have a winning combination. The sort of visual content that drives engagement are Infographics, screenshots of data, charts, graphs, and let's not forget animation. Create some cool GIFs with your data and you'll have your engagement rates jumping. One thing to beware of is using royalty-free images. These images are typical of low-quality and cannot compare to images found on professional sites such as Getty Images. You will sacrifice traffic, not increase traffic, with unprofessional, poor-quality images.

Live chats and chatbots.

These are great assistive features that your customers really appreciate. It provides them with the "right now" customer service answers they need. No unnecessary and often infuriating waits for support via phone or email.

Virtual Reality and augmented reality mediums.

You may not have thought about using AR and VR for your IT or security business, you should. This is an almost untapped and, I might say, very cool avenue to explore. Virtual reality immerses you into a whole new world, and the possibilities are endless. Think of helping a customer DIY a fix by having them enter virtual training and learn by doing. Want to spark your imagination further? Watch these

VR marketing examples

from HubSpot to consider how you can include VR in your content marketing strategy. Augmented reality is different because it acts as a transparent overlay in real-world situations. It's a marriage between digital and reality. AR capabilities are available on most smartphones, making this technology very "in-reach" of the average marketer.

INAP's article

provides examples of this very high-tech marketing and could very well give you the edge you're looking for.
Check Your Stats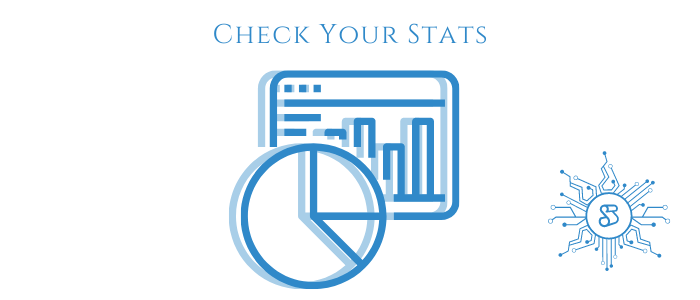 Providing you with high-quality statistics is one thing all this engagement does. It's an avenue for you to fine-tune your content marketing strategy and see what's working and what is not. Obviously, you want to keep providing quality content to your target audience, and knowing what they respond to will increase traffic to your website, improve your SEO and drive sales. So, get a real handle on those stats and drive that train. There are many tools for social media analytics, you just need to choose the right one for your business and your budget.
Conclusion
Rome wasn't built in a day and neither will your social media strategy. But, if you're consistent and provide quality content, your customers will engage. Go ahead, post away. Tell your customers of your successes and your failures. It just makes you more human. So, go forth and find your customers, relate to them, and watch what happens.
Scripted writers are available to help you get your social media content marketing strategy moving. We only choose the top 2% of writers and they are completely vetted and experts in their fields. Call us today to get expert marketing writers to help you get started!