Content Careers: Kyle Kelly-Yahner on Being Community Content Manager at Twilio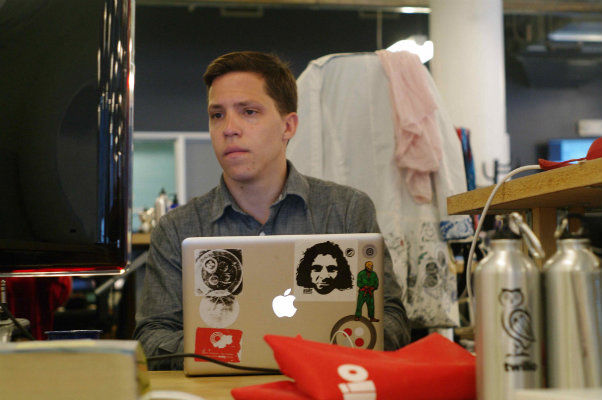 Kyle Kelly-Yahner shares valuable insights on how to foster community through storytelling content marketing.
Creating relevant content doesn't just help drive leads and sales, it also helps build a community.
Kyle Kelly-Yahner
of
Twilio
-- currently as their Community Content Manager -- oversees many moving parts of their
content marketing program
. Through adhering to an honest brand voice and engaging in a tireless search for new and exciting content, Kyle has translated Twilio's complex and versatile digital product into fascinating stories of real people making tangible innovations with the company's API. Keep reading to find out how Kyle tells these stories through blog posts and more in the latest installment of
Content Careers
.





Name: Kyle Kelly-Yahner


Position: Community Content Manager


Company: Twilio


Length of time with Twilio: 2+ years


Number of blog posts written: Over 300





Scripted: What do you do as community content manager?Kyle:
The simplest way [to explain it] is that
I manage a blog
, but once you start dissecting that the spiderweb of duties unravel. I write the majority of the posts, mostly customer stories, product launches and making sure things are edited and formatted correctly. I shoot, edit video and do podcasts. The bulk of my job is making sure that content is in Twilio's voice.
Scripted: What's the Twilio voice?Kyle:
We have nine values.
The two that struck me the most are no shenanigans and no ego. It's about being earnest, getting to the point and being fair, instead of putting on the Billy Mays hat. I don't want to write like that. Twilio doesn't want me to write like that. We're a pretty technical company and a large part of our audience is in a technical field. If we're announcing a new feature, like
Twilio Queue
,
you can't put it on a table, so you have to show how customers use it. Also, it's a technical product so there's no reason to add fluff because its worth is measured by its function.
Scripted: Can you explain what Twilio does for the uninitiated?Kyle:
We offer a telecommunications API, which is a fancy way of saying we let you do what you want with
SMS, voice and picture messaging.
When you get a text message from your Uber, that's through us. They came to us and said "we need a way to alert customers to when their cab is there, but we don't know how to make it work." Now, when your Uber is close enough, it automatically sends you a text.
Scripted: What's the size of your content team?Kyle:
Twilio doesn't call us a "content team" because a lot of different people contribute to content.
We have four people on the community team. Meghan Murphy, she leads the team. Erika is the Community Engagement Manager, Ryan manages social media. I work with Jarod Reyes to get technical content on the blog.
See also: Content Careers: Dayna Rothman on Being a Content ManagerScripted: How often do you publish to the Twilio blog?
Kyle: We publish four times a week, at least. I always try and feature at least eight customer highlights a month, then a mix of technical posts and announcements.
Scripted: What's the focus of the blog?
We look at what people build with Twilio. My [marketing philosophy is] we're the hammer that helps you build the house. Look at what these people have built with that hammer. The people who are building with Twilio are the ones we want to highlight. We are trying to make heroes out of those people.
See also: When Video & Written Content Intertwine [Interview]Scripted: How do you get the stories for your blog?Kyle:
I am pretty lucky that 50 percent just comes to me. People found my email online, someone from sales or in the field pinged me about a customer -- people are always tweeting us on
Twitter
. The other 50 percent takes some sleuthing. Sometimes I see a hack that uses Twilio or subtly mentions Twilio in documentation and reach out to them.
Scripted: What's the coolest story you've come across?Kyle:
Through Twitter I found out that the City of Boston was
using Twilio
for all their text message alerts. This one webmaster wrote a little blog post about the hack that he created for Boston and it actually got used. As of a former Bostonian and someone who has dealt with their car being towed, it was a really cool story about how just a simple text message can ease stress. When someone's car is towed, they might not have a number for the police -- they might have to call an old number. Instead, they can set up an automated text message. I love that I'll be writing about something like Boston and towing, then Queens of the Stone Age. It's cool to see people from all walks of life that are touched by something as simple as communication.
Marketers, do you have a story to tell about how your role utilizes content? Share it with us in the comments section below.
To Read More Expert Interviews, Click the Links Below:
Atomic Reach: How We're Quantifying High Quality Content
Canva: What Content Marketers Need to Know About Design [Interview]
Alexis Grant of Socialexis: How to Grow an Audience Through Content Creation