Increasing Organic Traffic to Your Healthcare Website: The Complete Guide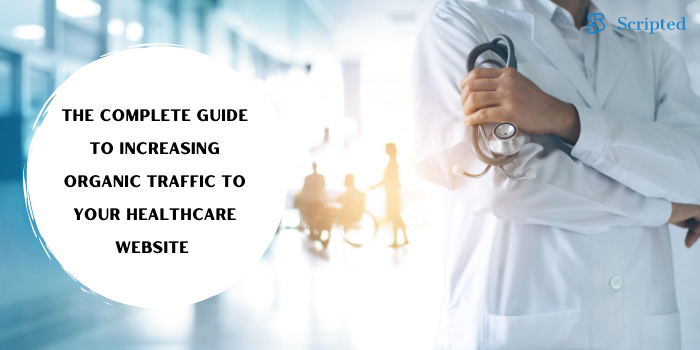 Digital marketing is a valuable tool to drive larger traffic to your website. When efficiently employed, it can help target the appropriate audience, thereby creating more walk-in patients, larger appointment lists, more repeat customers, and increased profits. These efforts begin by meeting a need for information and move on to meeting specific medical and healthcare needs.
SEO Tips and Tools
Optimize keywords: High intent keywords and long-tail keywords need to be optimized in order to build your brand.
Invest in advertisements: It pays off to invest in paid search strategies if you're targeting high conversion rates of website visitors rather than just a high rate of visitors to your site. As part of your business' paid search strategy, target keywords of high commercial intent in order to promote your brand.
Good page loading speed: There's nothing more frustrating than waiting ages for a page to load fully, especially if you're waiting on some information. Your loading speed determines where your website shows in SERPs. A good loading speed occurs when your web pages are technically efficient and third-party plugins are fully functional.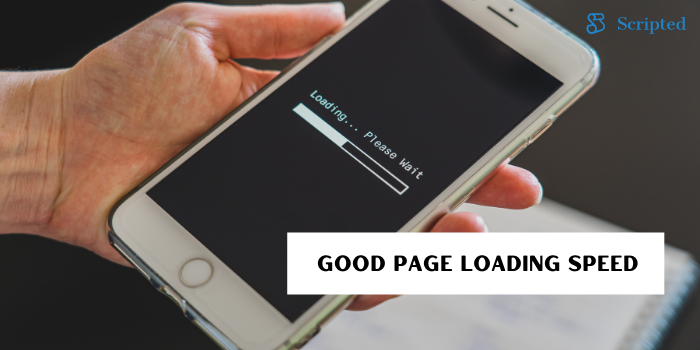 Employ guest blogging: Display your industry expertise and thorough knowledge via high-quality guest posts on other business' blogs. Vice versa, collaborate with businesses in your niche and invite them to add to your website's guest blog posts. They are highly likely to share the guest article link, thereby increasing traffic to your site. 
Create a standout headline: The art of writing compelling headlines is second to none. A headline needs to stand out and inspire your reader to scroll further into the article. It should create empathy or make the reader believe that reading further can potentially help meet their need. It doesn't matter if your content is superb and your headline is bland. Spending time brainstorming an ideal headline is important. 
Strengthen internal link structure: While you build on your website content, ensure you are on the lookout for internal link opportunities. This enhances user experience as well as SEO, thus increasing traffic to your website.
Schedule interviews with industry stalwarts: Who doesn't want to read the opinions and outlook of industry veterans? Scheduling interviews with these learned stalwarts and publishing it on your blog can increase traffic to your website. Employ email marketing: Traditional email marketing is a powerful tool when used efficiently. Avoid spamming but instead impart relevant industry knowledge and news via emails. Send friendly email reminders to existing customers encouraging them to share the word or informing them of a new business offering and how it can enhance their experience.
Website responsiveness to mobile users: With the onset of the mobile phone revolution, especially amongst the younger generation, it is imperative for your business that your website is tuned to the needs of these users. You need to allow for a good user experience. Ensure that your website content is easily navigable on the mobile, even the smaller ones, and that the share buttons are big enough to be easily clicked on. 
Add video content to your offering: It is statistically proven that visual data holds the attention of website viewers much longer than textual content. Adding interesting and relevant video content can help draw the attention of your target audience quicker than text based content.
Contribute to industry chat forums: As an extension to the previous tip, you can promote yourself as a knowledgeable and approachable industry expert by adding insightful comments on healthcare industry websites and blogs in your niche. This will slowly but surely assist in driving traffic to your website.
Build a virtual community: Virtual communities and forums are becoming increasingly popular. People want to discuss, debate, and share opinions on events and topics that interest them. They want to comment, share, and leave reviews. Building a virtual healthcare community on your website can help drive traffic to it.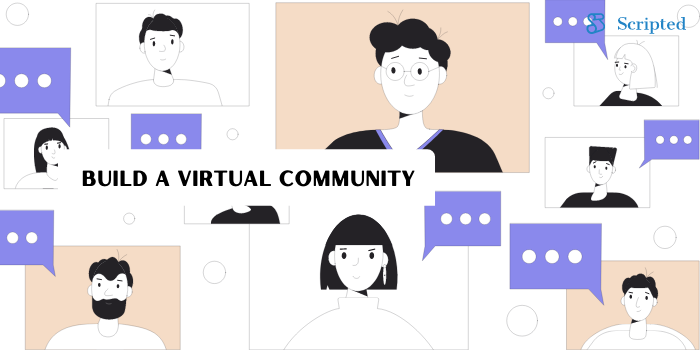 Conduct regular webinars: Webinars are a great way to impart industry knowledge to your target audience. Viewers are always on the lookout for quality content. Begin by sending emails and email reminders with the date and time to your webinar, and post the presentation or link for future reference or for those who have missed it. This can increase your industry credibility and drive traffic to your website.
Start a Blog and Produce Long-form Content: Blogs are one of the best ways to generate organic traffic, with the added benefit of increasing your site's SEO rankings. One of the most important aspects of having your content rank and SEO score maximized is providing content your audience wants to read. Educational pieces rather than purely sales articles are one of the best ways to keep readers coming back for more content. Don't have time to write blog articles? Consider hiring a freelancer writer that specializes in the healthcare industry. 
Best Platforms to use for the healthcare industry
A healthcare business needs to decide which CMS to use and where to host it. While there are various types of CMS, including expensive proprietary ones, there are free ones like Wordpress, which are supported by big corporates and global developers. The company which hosts your website should be competent with the CMS your firm is using. The technology being employed in your healthcare business should be compliant with HIPAA guidelines. There are various platforms which allow you to store data collected via referrals and potential patients.
Marketing automation can help in using online channels like email and various social media to capture the interest of site visitors, increase new patient requests, and promote repeat clients. It takes care of repetitive tasks while increasing volumes of site visitors and convert customers. Every business wants to convert visitors to regular clients. In order to convince the site visitor to stay on and probe more information, you need to provide a free product or service like a webinar. To access this interesting material, the site visitor will need to divulge basic information about themselves like a name, contact number, email. etc., which is added to a large database. Follow-up automated emails and texts with similar content are sent to the client and a bond is slowly built. Analytics and deep tracking help grow your marketing endeavors.
Social media platforms can work wonders in increasing organic traffic to your healthcare website. Facebook, YouTube, WhatsApp, Instagram, Pinterest, Twitter, Snapchat, WeChat, and LinkedIn are a few popular ones. It is important to not just post and share content but to be active and interact with your target audience and fans. It is pertinent to maintain a quick response turnaround time in order to keep your audience engaged and wanting more information.Take part in forum discussions, answer reader questions, and use popular and relevant hashtags.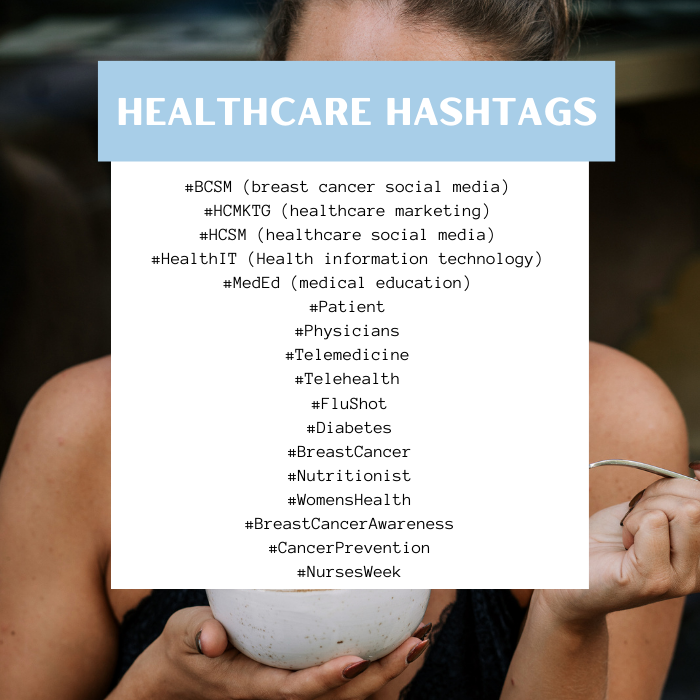 Let's discuss a few of the popular social media sites which can help drive traffic to your healthcare website.
1. Facebook is a great platform to stay connected with your audience and updated on the latest happenings in the industry. You need to start a Facebook Business Page and add your contact information consistent with your other channels. Also list your USP, relevant images, a link to your healthcare website, and other important data. Start inviting known people to like your page. Optimize the use of social plugins and integrate it with your other social media platforms. Share educational content and not just your business offerings. You need to demonstrate to your audience that you care about their needs and not just making sales.
2. YouTube works well with tagging and uploading video content. Videos can be assigned keywords and can be integrated with other online platforms to promote your healthcare business.
3. LinkedIn which holds dominance as the leading global professional social media channel has started a publishing arm which is a valuable tool by which you can drive traffic to your website if used well.
Website posting tips
Build relevant and consistent content via blog articles, webinars and guides. Aim to educate your audience rather than just promoting your healthcare business. Update older content with new keywords and recent market trends.
Be generous with your use of bullet points, headings, and lists.

Intersperse your bigger posts with relevant images and videos.

End your piece with a firm conclusion and label. Your audience is bound to scroll down to read your content and hence increases website traffic.

Add variety to your website content in order to reach out to a larger demographic. Include longer content-driven blog posts, shorter news-based articles, and infographics.

Ensure your overall tone is informative and factual. Your content, and in turn you, need to sound confident and competent.
Example of a successful healthcare brand and what their content strategy consists of:
The global healthcare industry is highly regulated and information needs to be digitally shared very carefully. An oral health company has grown its digital revenues multi-fold and within two months of adopting a relevant content marketing strategy. Managed by Grafton London, this healthcare company employed competent content writers to produce simple yet informative content on dental hygiene and care tips, the challenges faced, and latest R&D in the sector. It ensured it did not provide content on medical diagnoses and subsequent therapies. Its content was purely to provide basic information and suggestion of tips to enhance oral health. The aim was to build a bridge of trust between itself and the target audience. Readers tended to return for more information, as needed, and saw the business as a valuable source of essential information. Within two months of launching its website blog content, the number of virtual visitors increased by 1800%. Page views also increased to over 5700% as readers were intrigued enough to probe for more information in related articles. The overall customer engagement was greatly improved. Statistics also showed that visitors were beginning to spend longer hours scrolling through additional website data, and the bounce rate was lowered. People in this industry are hungry for information and answers to commonly faced health issues. The content has put the company high in various platform rankings, and it comes up as soon as potential customers search online for oral health and insurance inclusions.