How to Make Freelancing Your Full-Time Career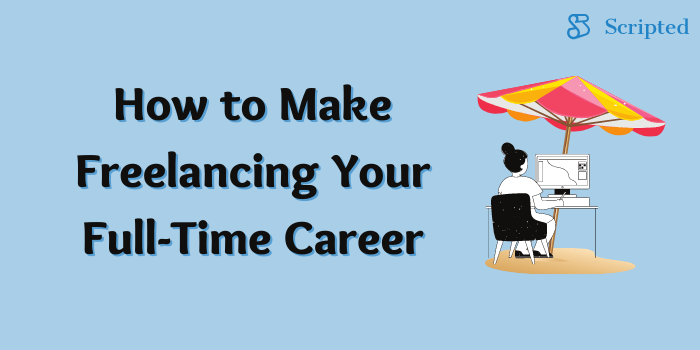 Freelancing has become a popular choice for many people in recent years. With the rise of technology, freelancers can now work remotely and take on various jobs with just their laptops or mobile phone. As you can imagine, this is ideal for those who want to make freelancing their full-time career eventually. But how do you go about making it happen? In this post, we will provide some advice to help you get started!
Determine Your Niche and What You Enjoy Doing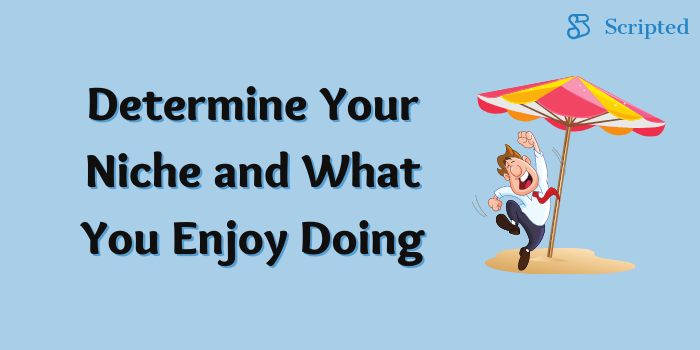 One of the first things you need to consider is what kind of freelancer you want to be. This will allow you to narrow down your services and focus on just a few within that area. For example, if you're someone who enjoys freelance writing, there are many different types of freelance jobs available such as video creation or content writing for businesses. You can even specialize in specific topics like sports or technology. Or perhaps marketing is more up your alley? There are still plenty of opportunities out there, whether it's social media management, email campaigns, SEO optimization, etc... Once you've decided on where exactly your interest lies, begin searching online for specific job postings relevant to your niche.
Some popular types of freelancers include:
Blog writers

Marketing specialists

Graphic designers

Social media managers

Speechwriters & coaches

Website designers
Choose a Freelance Platform to Find Work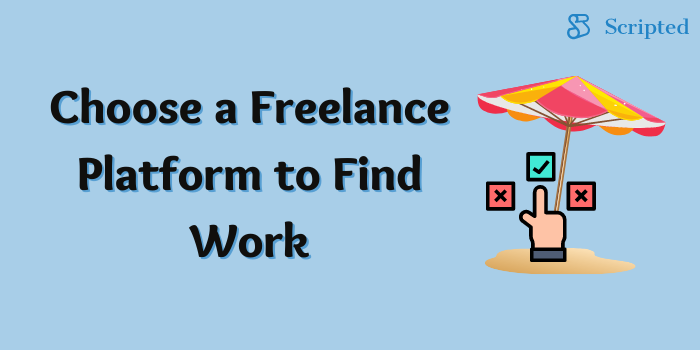 A great way to find jobs as a freelancer is through an online platform. Sites like Upwork and Fiverr allow you to create profiles, list your services, and upload sample work for potential clients or employers to view. These platforms are also helpful because they provide feedback from other users within the community, which will give you insight into how well received your skills have been by others in the past.
Tips for creating an attractive Upwork / Fiverr profile:
Include a well-written description of what you offer and how your services will benefit clients.

List any certifications or accreditations that showcase your level of expertise.

Use high-quality images and screenshots to demonstrate the work you've done for past employers or projects.
Since there is so much competition on freelance platforms, don't get discouraged if nothing seems to be working right away.
Make Time for Networking Events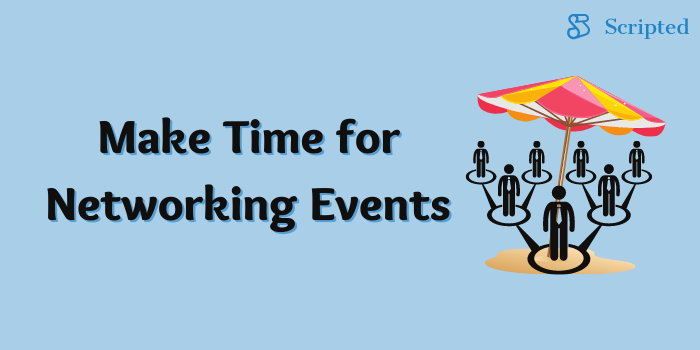 A great way to find new opportunities is simply reaching out and making yourself known in the right circles. One of the best ways to do this is through attending networking events or conferences. You can easily search for local events on sites like Eventbrite or Meetup, making it easy to get involved with others who share similar interests, projects, and goals.
To make a good impression, you should always be prepared when going somewhere with potential employers or clients. This also allows you to build rapport before pitching yourself directly after someone says they're looking for help with something. Don't forget, though: don't be overbearing and never badger anyone for jobs or referrals.
Take Classes or Workshops to Improve Your Skills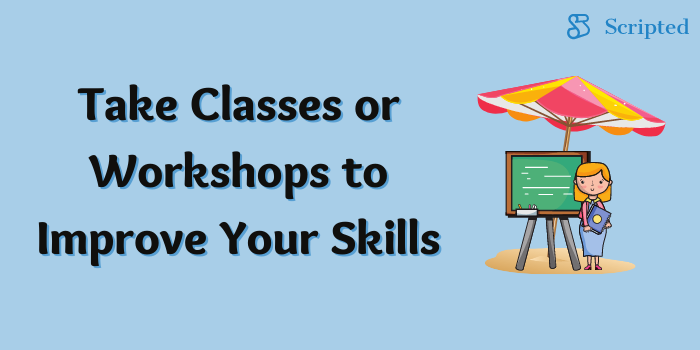 In addition to networking and attending conferences, there are other ways you can improve your skills as a freelancer. For example, many cities have local community colleges that offer courses in marketing or business management. These types of classes will not only help prepare you for the industry, but they'll also provide an opportunity to meet new people who share similar interests. Another option is taking online courses such as those offered by Coursera, where you can learn about anything from programming languages like Python, how to start a successful company, etc. This provides another gateway where potential employers may find out about what you're doing and reach out because they need someone with these specific talents.
The best places to take online classes are:
In addition to taking classes, you should also get involved in the community by attending conferences and workshops. Your local city or town may have one set up specifically for freelancers where you can learn from others who are more experienced than yourself. This is a great way to network with people in your area and meet some of the "big names" in your industry that could help bring even further opportunities down the line if they like what they see when it comes to what you're doing.
Create a Portfolio of Past Work That Shows Off Your Skills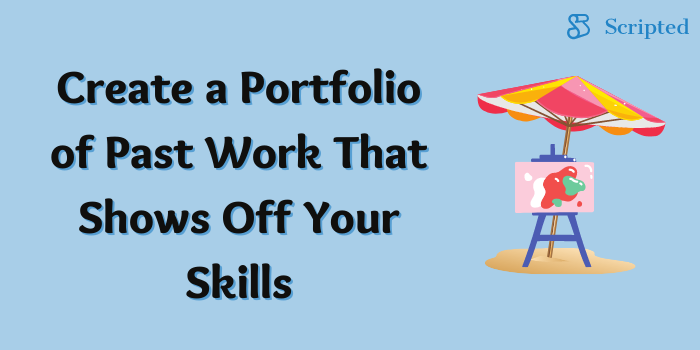 Lastly, it's essential to create a portfolio of past work that highlights all your skills. This is beneficial because not only will previous employers be able to see what you can do, but potential clients or other freelancers may also take notice and contact you if they need assistance with something similar for themselves. To make things even better, depending on your skillset, there are specific online tools like Lucidpress, which allows users to build their website using drag-and-drop templates. These types of sites make creating an attractive portfolio reasonably easy since you upload images of whatever work samples you'd like included. Just remember, though: quality over quantity! Only have pieces that showcase your abilities so people who come across them know precisely what you can do.
The top tools for creating a website portfolio are:
Network With Other Freelancers in Your Niche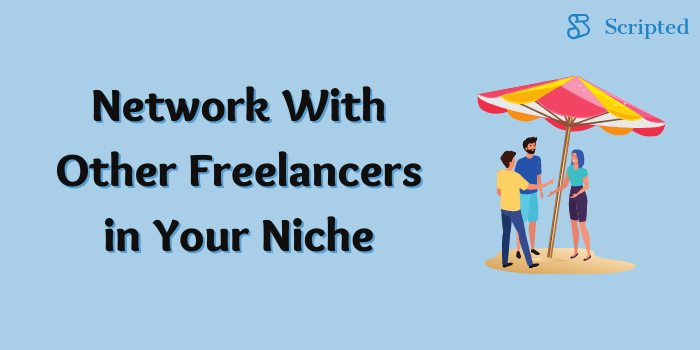 One of the best ways to find work as a freelancer is networking with other people in your niche. This allows you to trade referrals and even team up on specific projects that require more than one person. Not only does this give you another way to grow your skills, but it also provides motivation when trying to branch out into new areas. You can easily do this online through groups or forums explicitly related to what you're looking for, especially if there isn't already something located nearby. However, meeting others IRL (in real life) will always be beneficial, so don't rule them out either.
The top online forums for freelancers are:
Facebook Freelancer Groups

Linkedin Freelancer Groups

Upwork Community Forum

Reddit Freelancing Subreddit
Learn How to Market Yourself as a Freelancer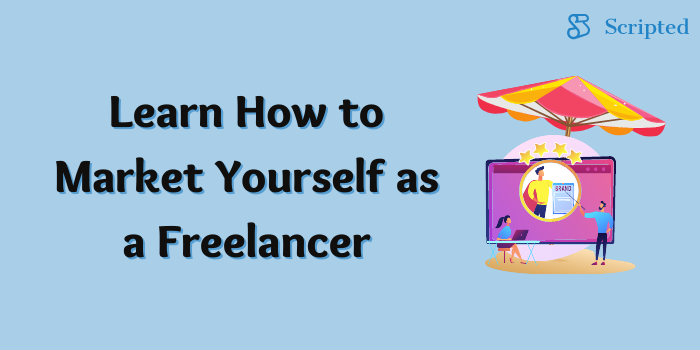 Becoming a freelancer is all about marketing yourself. You need to convince other people that you're worth hiring; otherwise, they'll go with someone who has more experience or charges less for their services. This means finding ways to promote your work, whether it be through writing articles, creating videos, or even podcasting.
The key here is to create content (no matter what format) and post it online, hoping that potential clients will stumble upon it when looking for freelance help on sites like Upwork or even through Google.
Tips for marketing yourself:
Offer To Do Free Work for Potential Clients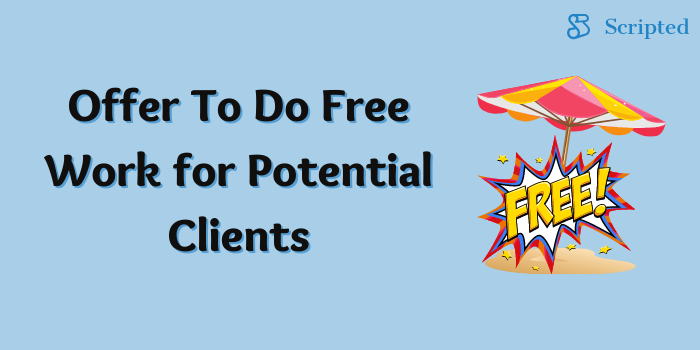 One of the best ways to land a new client is by offering them free work so you can show off your skills and gain an opportunity to prove yourself. You may even want to consider working for free during the first month or two as long as it's clear that this will eventually lead to paid jobs down the line once they're satisfied with what you've done thus far.
This can be done through cold emailing or messaging them on LinkedIn since they may not be actively looking for someone to hire. You can even try posting on job boards and forums that cater specifically to your niche, so you're reaching out directly to the right person.
Give Yourself Time to Adjust Before Making It Full-time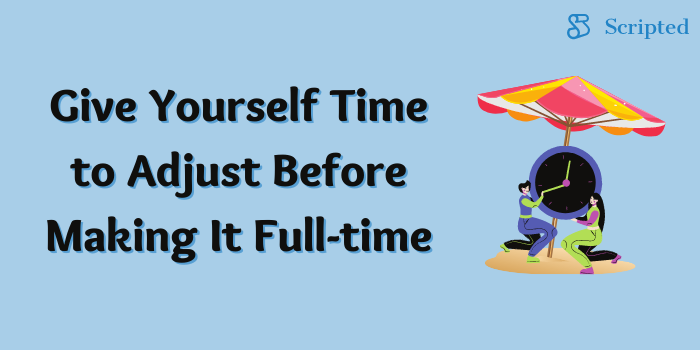 The first few months of being self-employed may feel overwhelming at times but keep pushing forward! You'll quickly realize that this was one of the best decisions you've ever made if you're able to stick with it long enough. It's important not to let setbacks discourage you from what you're trying to accomplish.
In the beginning, it's essential that you don't become overwhelmed by all of your responsibilities. Sometimes it may feel like there is too much on your plate and not enough time in the day to get everything done, but this will change over time. Just remember why you chose freelancing in the first place and stay focused! As long as you keep pushing forward every day, eventually, things will begin falling into place for success with full-time freelancing.
Conclusion
Freelancing is a fantastic career choice for anyone who enjoys flexibility and freedom in their work. It can be tough finding the right clients at first, but once you do, it's one of the best things that will ever happen to your professional life. You need to make sure you're giving yourself enough time when transitioning from full-time employment so nothing gets pushed off too far down the line. If done correctly, this could quickly become your new full-time job.
If you're looking to do content writing, apply now to join Scripted. Our platform connects writers with some of the top businesses in the world, where they can receive freelance writing gigs on a consistent basis. Click here for more info.