5 Challenges of Using Upwork for your Content Needs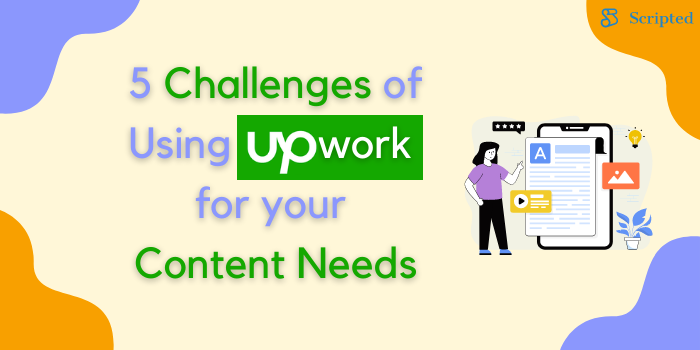 Are you trying to find a writer for your business's needs? Upwork is one of many freelance marketplaces that's sure to come up in your search, but it's not the ideal option for most companies. Here are five challenges you can expect to run into if you try to use Upwork for your content needs.
1. Tiresome Hiring Process

As with most "marketplaces," Upwork is open to anyone, which means there's very little vetting done when it comes to determining whether or not a seller is capable of doing what they say they can. Instead, Upwork leaves it up to the buyer's discretion to determine a seller's capabilities and trustworthiness.
This in itself makes for a very long and tiresome hiring process, as you sort through thousands of potential candidates -- some inactive, some far outside of your budget, and some completely incapable of doing what you need.
You'll spend days, if not weeks, reviewing proposals and inviting freelancers to your project, only to sift through handfuls of copy/paste responses and bids from users who didn't even read your job's description. Ultimately, time is money, and on Upwork, you're bound to waste whatever you hoped to "save" by going with a more budget solution.
2. Inconsistent Quality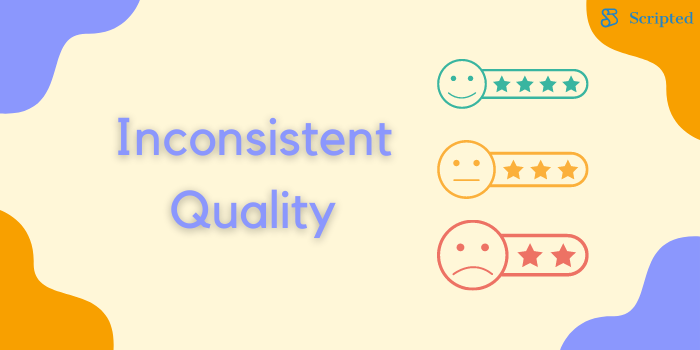 Being an open marketplace, Upwork puts individuals of all skill levels on a single platform, which is great for variety across price points, but it creates additional complications. On top of adding time to your hiring process as you search for someone capable, the lack of vetting means you're in for inconsistent quality even when ordering the same service.
Since Upwork is not a dedicated writing platform and is open to freelancers across categories, they have no standard tools, terms, or procedures when it comes to finding, hiring, and working with a writer. Not only does that mean that price points are all over the place and not necessarily reflective of experience, but it also means that there are no standards of quality or service.
Where one writer might charge you $50 for a 500-word article and happily include links, an image, and meta data, another writer may charge you twice the amount only for you to find out that they won't include links to their sources or they charge extra to source basic things like a stock image. This makes comparing your options even tougher.
3. Lack of Tools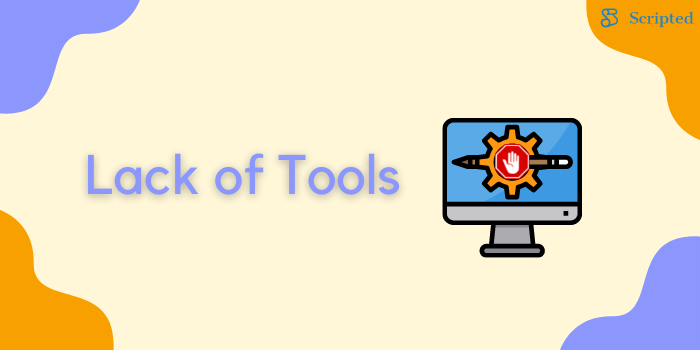 Upwork is built from the ground up to connect freelancers and clients while keeping them on the Upwork platform. Unfortunately, since Upwork has to cater to so many different types of projects across categories, they lack the specific tools that come in handy when working with a writer. There's no in-built plagiarism check, for example.
Instead, the extent of your collaboration through Upwork is limited to the on-platform messaging system, where the writer will ultimately send you your content in a PDF or Word document for you to download and review on your own time. The lack of an official review system makes things tough, too, as you'll have to manually add comments or questions when you want revisions.
4. Disconnected and Unreliable Collaboration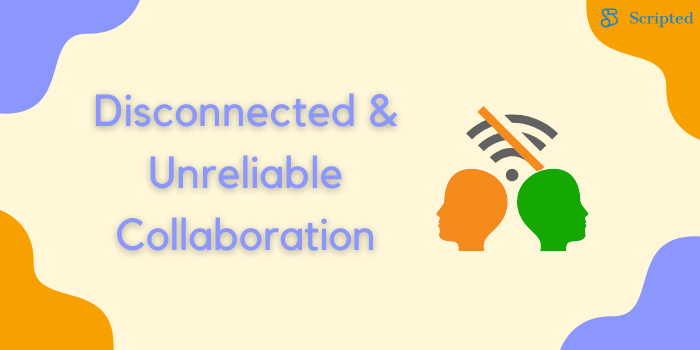 While you might just find a wonderful writer through the Upwork platform, the marketplace environment is going to limit your collaboration experience. For starters, all payments must go through Upwork's own platform, which adds delays and can increase your costs since both you and the writer will have to deal with Upwork's fees.
Meanwhile, Upwork asks you to use their inbox system for your project, which can be a hassle when you find email easier to keep up with. Plus, while Upwork has a video chat feature, many writers would rather not use it, so that's another element you'll have to sort out before accepting a user's bid.
Next, you have to remember that Upwork is a marketplace and writers must constantly bid on projects to create steady income streams. So, while they're available for your project one week, they may not be available in the future when you need them. Writers have varying availability to begin with, and their workload on Upwork can be extremely unpredictable, making hiring a writer for repeat or long-term work all the more difficult.
5. Hands-Off Support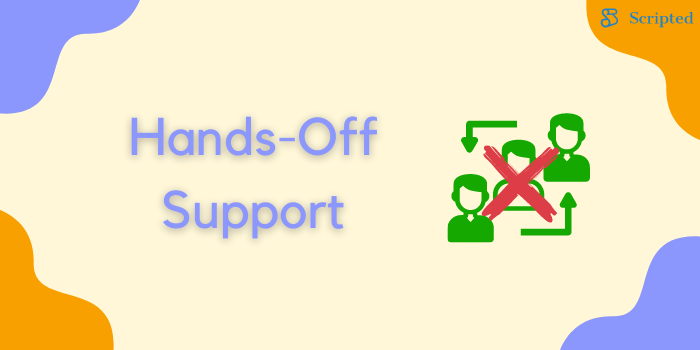 While Upwork does have a more responsive support team than some other marketplaces of its kind, the support remains "hands-off" in that they expect users to manage projects on their own and only reach out to support in the event of a major issue, like a seller who is entirely unresponsive.
Of course, Upwork's support team also has their hands tied due to certain Terms of Service requirements. For instance, if you decide to pay any portion to your writer upfront, it's unlikely you will ever get that money back, even if the writer fails to do any work. That's part of Upwork's milestone system where, once a milestone is released, it's the seller's right to keep it.
Overall, the collaboration system designed by Upwork may work for some, but it's not at all ideal for collaborating with a writer. Instead, we suggest exploring Scripted. You'll enjoy a fully managed experience that matches your brand with the best writers in the industry.