Writing a Newsletter: 4 Ways Email Newsletters Can Help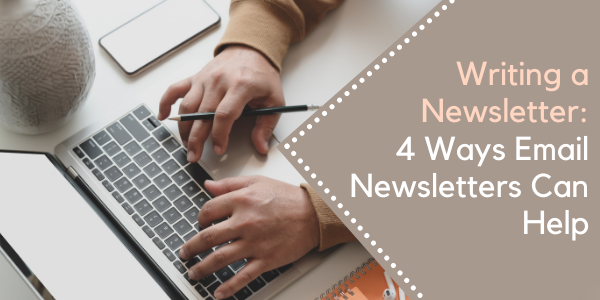 Did you know that writing a newsletter can be a massive boost to your online business? Believe it or not, the monthly (or weekly, or daily) email newsletter that you send out to your customers, both current and prospective, can make for an immensely powerful marketing tool. In fact, an email newsletter to your customer base could make all of the difference between steady conversions and a much-needed rise in sales. 
However, writing a newsletter isn't just as simple as throwing everything at an email and seeing what sticks. There are a true art and a science to the best and most effective email newsletters out there—and the mastering of writing a newsletter is critical to success in today's super-crowded online marketplace. 
In this piece, we'll go over the ways writing a newsletter can help your business—and help provide you with some key guidance on getting started with writing your very own online newsletter (along with pointing out all of the ways Scripted can help). 
Writing a newsletter helps you stay in touch with your current customer base.
What's one of the most important ways writing a newsletter helps your organization? It allows you to stay in touch with your current customer base. 
In the modern online world, customers could easily forget about a site they've purchased from after a few days or hours. By sending out an email newsletter covering everything about your organization, you provide a helpful reminder to those customers that have already purchased from your site that you're still out there—and that you have plenty of more value to offer them in the future.
Writing a newsletter helps to expand your existing customer base.
Another powerful benefit of writing a newsletter? Penning a newsletter helps grow your organization by attracting new customers. Emails are easy to forward to others with just a few clicks. Even if a customer doesn't see anything in the email that they might enjoy at the moment, there's a good chance they know someone else that might want one of the products or services advertised in that email newsletter. With just a few taps on a keyboard and a click or two of the mouse, you may have a brand-new customer. Don't miss the chance to expand that customer base!
Writing a newsletter helps to announce big events to your customers.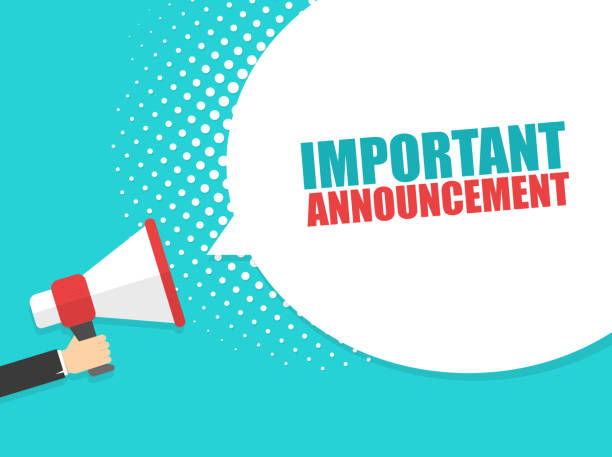 Want to announce the opening of a new physical, brick-and-mortar location? How about the brand-new online store to buy all of those awesome products you have? What about a clearance sale? 
All of those big, bold-face events deserve plenty of attention from your customer base—and with the potent power of an email newsletter, you get to announce all of these huge occasions to your customers through email marketing. Think of the marketing power you receive through a customer opening an exciting email announcing a huge sale, new location, new product line, or another massive piece of news. Don't let all of your hard work and exciting new events go unnoticed! 
Writing a newsletter delivers a powerful, professional edge to your organization.
Making sure that your organization or online store has a professional, upscale image is critical to success. These days, customers expect some type of marketing outreach to come with the online outlets they patronize. They expect emails chock-full of offers, news, product announcements, event announcements, tidbits about the organization, and much more. 
Sending those types of emails out into your customers' inboxes (both your current and your potential customers) is expected—and it's something that shows all of your customers that you mean business for your organization. 
A finely-designed newsletter sent to all of those customers is an extremely powerful tool that shows just how serious (and professional) your organization is. Oh, and don't forget this: even if you're not doing an email newsletter, the chances are that your competitors are doing one. Don't you want to keep up with those other outlets that might take business away from you? 
Writing a newsletter delivers traffic to your website.
Looking to increase the number of clicks to your website? One of the best ways you can increase traffic to your website—and increase the number of people putting your products in their "checkout" box—is to start an email newsletter campaign. Not only will you get more and more people looking at all of your products and services through all those valuable links in the newsletter, but you'll also get the benefit of increased website rankings from that traffic. That can have an exceptional benefit to your website's overall Google results!
How Scripted Can Help
Ready to get started with writing a newsletter for your business? Before you get to typing, why not consider bringing in the powerful, industry-leading writing services of Scripted to get your email newsletters out to the masses? Here's how Scripted can help with your email newsletter:
Scripted saves you time with writing a newsletter.

One of the most important ways Scripted can help you with your email newsletter? You get the gift of time back. Putting together an effective email newsletter is not something you can do in a few minutes—rather, the brainstorming, writing, editing, and proofreading process takes the utmost care (meaning plenty of time). For those that are not natural writers, that process can be even longer! That's a lot of time you have to sacrifice from all those other necessary business operations (client outreach, growing the client base, product management, project management, etc.) that also help to "move the needle" in their own way. Why not outsource your valuable content creation (especially your email newsletter creation) to the experts from Scripted? By using Scripted, you'll be able to put your efforts towards where they're most needed and relieve yourself from the headache and time-suck of email newsletter content creation. 

Scripted saves you money.

One of the other options you have for content creation or writing a newsletter? Putting a

full-time content creator

on staff, however, can get extremely expensive—and who says you'll have enough work for that person to demand a full-time job? With the on-demand services from Scripted, you'll be able to engage your content creator (for email newsletters and anything else you might need) exactly when it fits into your schedule and your budget. That gives you the content you need and the payroll flexibility you crave. 

Scripted delivers the professional edge.

The last thing your email newsletter customers need to see when they open that link? Grammatical errors, poor spelling, bad English, and all of those other "little things" that can turn a customer off. By employing the experts at Scripted, you get the advanced, professional, expert edge you need to give your newsletter the polish it deserves. Another benefit with Scripted? Our experienced writers know how to format and create an email newsletter that gets the clicks and opens you need to succeed. They know all of the tricks—from how to create a subject line to how to construct the text within the email—that get the attention an email newsletter needs to succeed.
Ready to get started with writing a newsletter with the experts at Scripted? Getting started with Scripted is easy! Just register on the website, create a project, and browse our industry-leading database of writers to find your perfect match. Explore writing samples and profiles and find the writer that best fits your needs! 
From there, our system makes it easy to order a job, request edits, and finalize your project. Hire writers today to start developing your difference-making email newsletter!