How to Hire a Dental Writer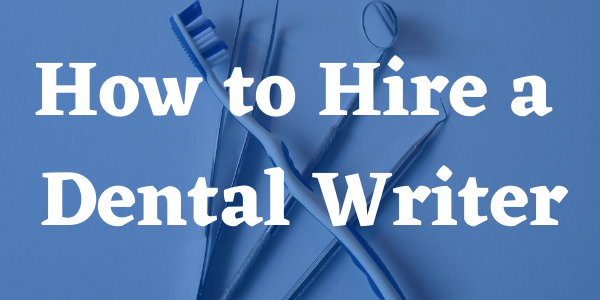 The American Dental Association recently reported that there are more than 201,000 dentists currently working in the US. If you're a dentist, that might sound like a lot of competition! But the good news is that there are some things you can do to make your dental practice stand out from the others, and one of them is content marketing. More specifically, you need a blog that's frequently updated and filled with quality information to increase organic traffic to your website. If you don't exactly have time to write those blog posts—seeing as you're probably busy with cleanings, fillings, and crowns—you can always outsource the writing to a professional. In fact, you should! Here's why that is and how to get started hiring a dental writer for your site.
Why Hire a Freelance Dental Writer?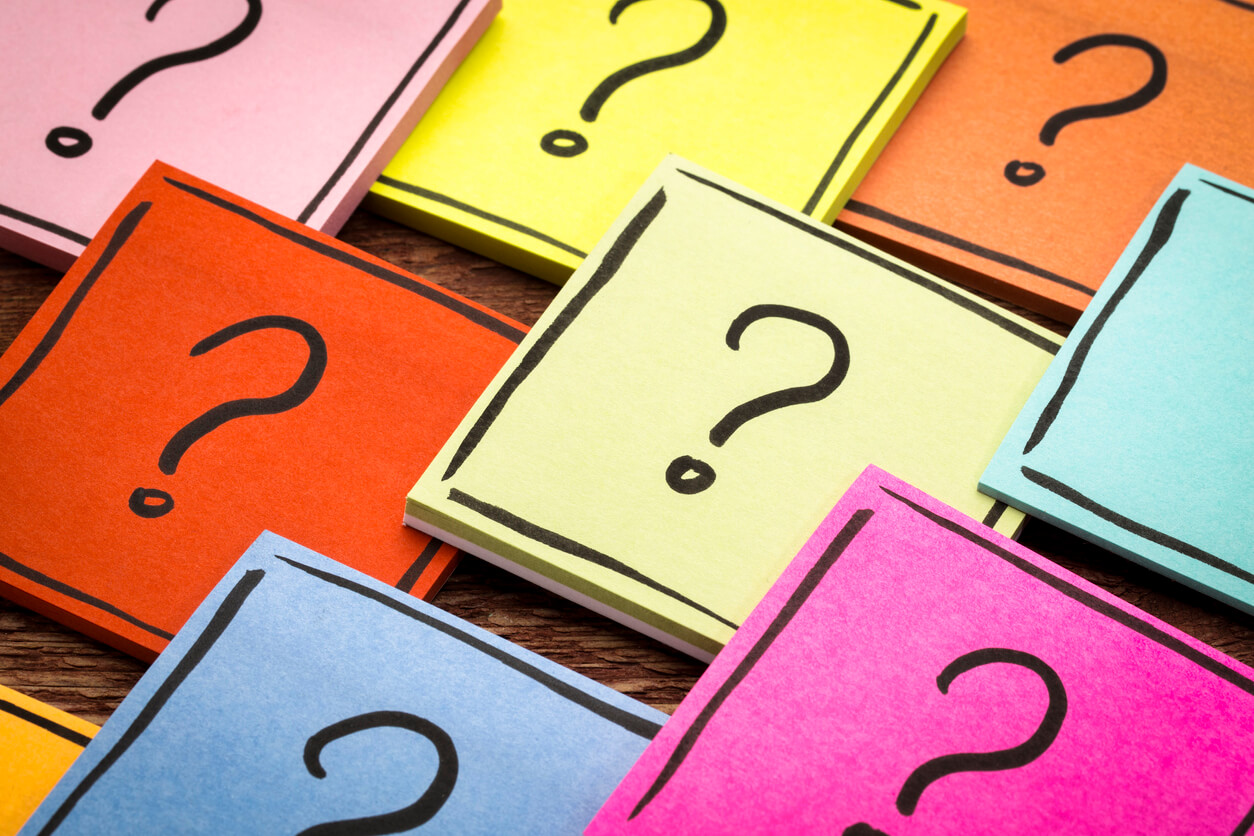 If your goal is to increase organic traffic to your dental practice's website, you're going to need a blog that's updated often. This is because you need to give the search engine crawlers a reason to visit your site and index it in order to get in front of as many people as possible, and updated content is just what they're looking for!
That means you can't just put up one blog post and then forget about updating it for months at a time. You need to keep adding fresh content that will educate or entertain your target audience, preferably one to five times per week. But do you have the time to write new posts every day, or even every week? Probably not. That's why hiring a dental writer to increase organic traffic to your site is recommended in order to give both readers and search engine crawlers a good reason to keep coming back to your blog on a daily—or at least weekly—basis.
The Dental Writer Hiring Process
Now that you know why you should hire a dental writer to increase organic traffic to your site, it's time to figure out how to get started. Fortunately, the process of finding a good writer for dental content isn't too complicated. You can start by using the following tips.
Define Your Writing Needs
As you begin your search for a dental writer, think about what you're looking for as far as content. Do you want blog posts, and if so, how many per week? Do you also need fresh website content to make sure your site has accurate, updated information? What about social media posts?
The writer you hire may be able to write for all the platforms you need content for, or you might want to hire a few writers to meet all your content needs. Either way, you'll want to look for writers who have written content on the dental industry or maybe even worked in this field.
As you search for a dental writer, you should also think about the following details:
What kind of tone do you want: serious and professional, fun and informal, or somewhere in between?

What kind of format do you want for the blog posts?

What's your budget?

How soon do you need the first post done?
Knowing the answers to these questions will help you find the right dental writer for your site.
What Topics Will You Focus On?
During your search for a dental writer, you should consider what you want him or her to write about. Are you going to want basic information about your dental practice, like your history and the services you offer? Or do you want to educate readers on how to improve their dental health and what to expect from each dental service? If you're not sure about blog topics yet, let potential writers know this, as many are happy to pitch topics they think would work for your blog. 
Know Which Platforms to Use for Finding Dental Writers
Now you have some idea what you want your writer to focus on for your blog. But where can you begin looking for that ideal dental writer? Scripted is a great place to start! This platform gives you access to a wide range of experienced writers who have been vetted. This means you can view profiles and writing samples with the knowledge that no matter who you choose, you'll end up with a great writer who is ready to help increase organic traffic to your dental site!
Qualities to Look for in a Dental Writer
The following are some qualities to look for if you want a good chance of finding the right writer for your site.
Sufficient Experience
First, you'll want to find a writer who has some experience writing about dental topics. Luckily, Scripted makes this easy by allowing you to view profiles that make it clear which industries each writer is qualified to write about. Writer profiles should also state how many years they've spent writing overall and what kind of education they have, which can help you find someone who has years of experience in this field.
The Right Voice
You probably have some idea of the kind of voice you want for your blog. Maybe you've read some other dental websites and noticed one in particular stuck out in your mind because the voice just worked. Think about why that was, and then try to replicate it for your own site by finding a writer with a similar style.
Are you looking for someone who is funny or sarcastic, or someone who writes with authority, or maybe a little of both? Or do you want a writer who just makes readers feel like they're talking to a friend about the dental field? Think about this as you read writing samples on writing platforms like Scripted. If you spot a sample that has the voice you're looking for, feel free to contact that writer!
Excellent Ratings
Once you've looked through several writer profiles and have taken note of each writer's education, experience, and writing samples, look at the ratings. Platforms like Scripted make it easy to see how editors and clients have rated each writer. If the writer you're looking at has five stars—or very close to it—that means he or she has consistently given clients and editors what they want when it comes to accurate, well-written content. If you want the same for your dental site—and you do!—that's exactly the kind of writer to contact.
Come to Scripted for Help Hiring a Dental Writer
Now you know what qualities to look for in a dental writer, and what kinds of details to look for in each writer profile. That means you're ready to start browsing writer profiles, which is easy to do on Scripted! We have professionals who are experienced at writing in numerous fields, including the dental industry, so head to our section of dental writers today to start looking for the ideal writer for your site.
When you choose a writer based on impressive writing samples, a long history of writing, and excellent ratings, you can rest assured you'll get the best content possible for your dental practice! And if you need lots of dental content, feel free to contact more than one writer so you have a handful of professionals to work with on your blog, social media accounts, and more. Get started today to get ahead of your competition with high-quality writing!