How to Hire a Counseling Writer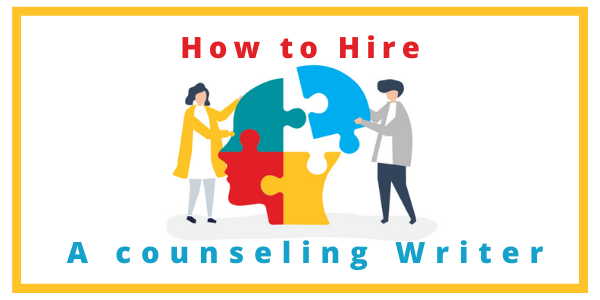 Does your brand offer counseling services, life advice, or self-help information? If so, having the right counseling writer on your team will make a world of difference when it comes to the quality of information you offer your readers. If you're thinking about hiring a counseling writer, follow these steps to ensure your content can engage readers and increase organic traffic for your website.
Hiring a Counseling Writer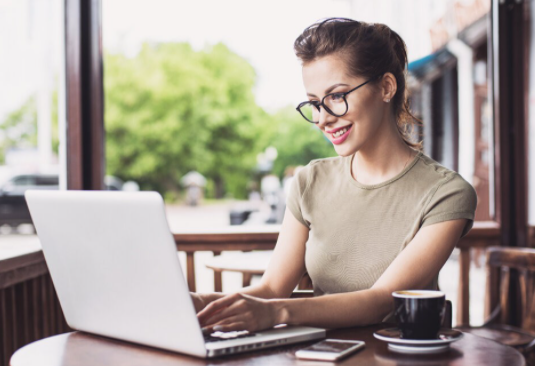 The world of counseling is diverse, but one thing is certain for every brand in the niche: Readers want reliable information presented in a confidential, empathetic, and understanding manner. While there are plenty of talented writers for you to choose from, there's a good chance that only a small portion of them can meet your readers with the emotional sentiment and in-depth information they expect.
As such, hiring a counseling writer isn't something to take lightly. Whether they're producing guides as a licensed professional or offering self-help advice for the everyday reader, your counseling writer needs to be able to do all of that while matching your brand's voice. So, let's explore how you can hire a counseling writer that meets your many needs and can increase organic traffic.
Why Hire a Freelance Counseling Writer?
When it comes to adding a professional writer to your team, you have a number of options. You can always hire a writer as a full-time employee, but that's often a costly endeavor and doesn't offer the flexibility that most brands need. Instead, most companies opt for a freelance writer they can pay monthly, per project, or on a retainer basis.
When you hire a freelance counseling writer, you'll enjoy countless benefits, with flexibility being just one. In addition, when working with a freelancer, you retain complete control over the project while benefitting from the expertise of a true professional. All the while, you're taking the work of researching and writing off the shoulders of yourself (or someone else on your team) and putting it in the hands of an individual whose entire career focuses on creating great content.
The result? Most brands get better content and save time when they choose to outsource their content needs. The question is, who do you hire?
Qualities to Look For In a Counseling Writer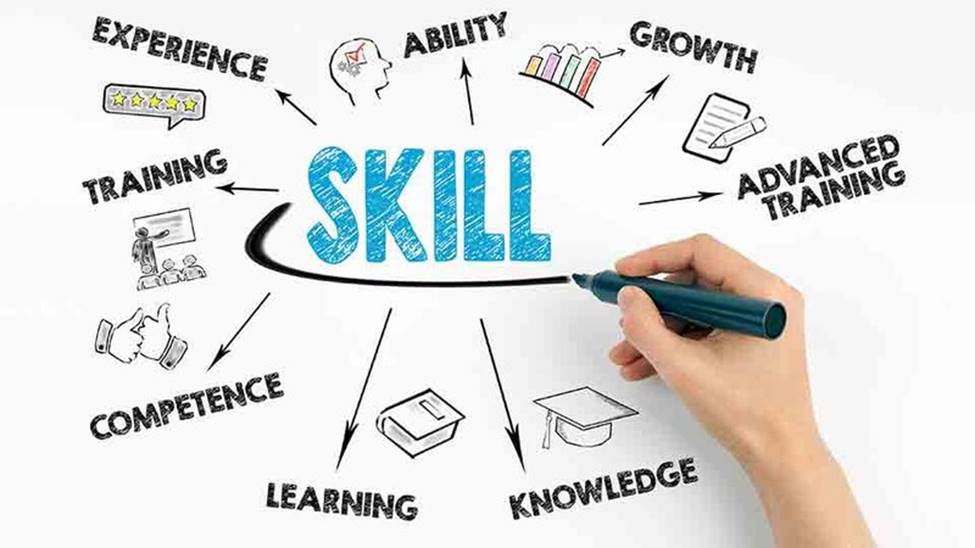 When looking for a counseling writer, it's essential that you find someone with the knowledge, writing style, and background necessary to meet both your company's needs and your reader's needs and increase organic traffic for your website. So, let's take a closer look at the top qualities you should seek out.
Authority
When people are looking at content related to counseling or life advice, they absolutely want to know that they can trust the person giving them that information. The "authority" a reader assigns to what they're reading ultimately comes down to the authority associated with your brand and the individual who wrote that specific piece of content.
Interestingly, one of the quickest ways to build authority for your brand and garner trust from your readers is to hire a writer who already has an established reputation in your industry. This means you can choose a counseling writer with a well-known name, which will surely come at a premium, or you can seek out a writer with industry certifications, licenses, or relevant degrees.
For your readers, knowing that the person who created the content they're reading is a licensed psychologist, for example, will make a huge difference when it comes to how much they trust your content and your brand as a whole. Therefore, while authority is always important, it's at its most pertinent when dealing with a niche as personal and serious as counseling.
Personality
In addition to being knowledgeable in their industry, it's also crucial that the writer you hire has a personality that matches your brand and shines through in their writing. For some brands, a lighthearted writing style and playful personality are where it's at. For others, they may seek someone with a more serious, wise, and no-nonsense tone.
It's up to your brand and its overall style to determine what the right personality is for your projects. If you're not sure, take some time to review the content of your top competitors and ask yourself questions like how you want to make readers feel. Do you want to uplift them and make them smile, or are you addressing topics that require you to offer concise, factual information above all else?
Once you understand your brand's ideal style, you'll be able to find a counseling writer with the personality to match so you can increase organic traffic and meet your content goals.
Other Considerations
In addition to the above, your brand likely has a handful of other considerations that will play a role in who you hire for the role. Ask yourself these questions to make sure your writer checks all the boxes:
How often will you need content and how much do you require?

Your volume requirements will help you determine the availability needs of your new writer and help you consider if you might need more than one writer to stay ahead of your content schedule.

What level of expertise do you need them to offer?

Thinking about who your readers are will help you determine the depth of information you need to offer. For instance, a counseling website that targets professional counselors will need a writer with much more experience than one offering self-help advice to individuals.

Are there any specializations you'd like or need?

If your counseling website addresses topics like grief, substance abuse, family matters, or other specific niches, it'd be a good idea to find a counseling writer with experience in those areas.
The Counseling Writer Hiring Process
Now that you know what you need to look for in a counseling writer, here's the straightforward hiring process you need to follow to find the right person:
Define your needs.

Determine how often you need content, how much content you require, the platforms you're publishing on, and so on. Consider if you need your writer to find topics themselves or if you'd like them to locate images, quotes, etc.

Consider your budget.

Many aspects will impact how much your writer costs, including years of experience and where you're hiring them. Know your budget in advance to quickly narrow down your options.

Pick a platform.

Either hire a freelancer directly through their own website or on a mass platform like Fiverr, or save time by choosing a dedicated platform like Scripted.
Try Scripted for Free
Are you ready to hire a counseling writer? Scripted can quickly match you with the best counseling writers for your brand. By pre-vetting every writer through a rigorous application process, we make finding the right professional easy. Plus, you'll enjoy a number of content planning and project management tools to help things go smoothly. Get started today!