Top Manufacturing Blogs for Inspiration/Market Landscape
The manufacturing industry is broad, covering complex electronics down to everyday items like clothes and furniture. Whether you're a B2B company looking to expand your clientele or a brand offering insight, guidance, or tips for readers, one thing is certain: Great content is a necessity.
If you're out of ideas, have a look at these top manufacturing blogs for inspiration on the type of content you should be publishing.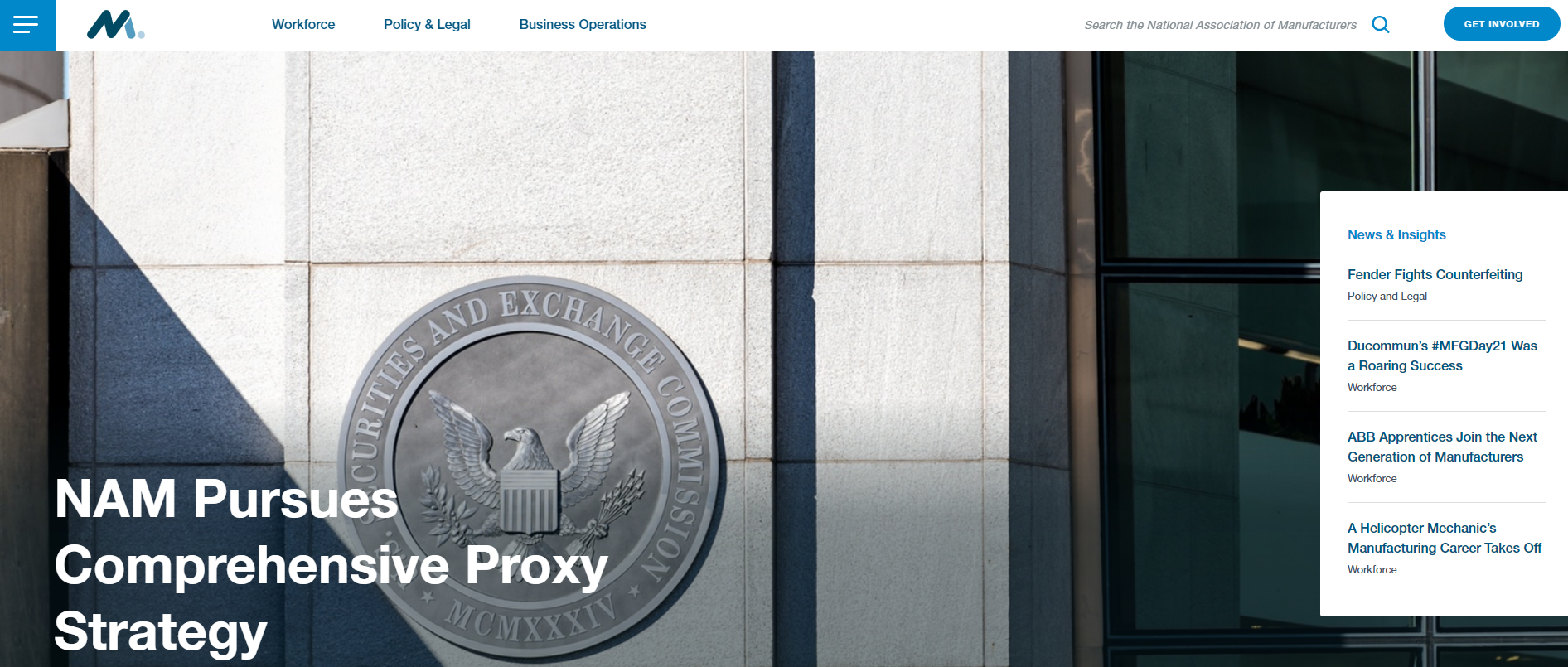 The NAM (National Association of Manufacturers) is a foremost thought leader in the industry, with a blog offering in-depth content, news, and insights. From the topic of green manufacturing to emerging technology, best practices, and more, this should be your first source of inspiration when you're short on ideas.
Content examples include:

The Center Blog focuses on manufacturing smarter through technology and automation while also enjoying the environmental and cost-saving benefits of reducing waste, energy consumption, and complexity. 
Detailed posts tackle topics like Industry 4.0 and the labor shortage in the manufacturing sector while offering updates and announcements pertaining to technological concepts and solutions. 
Content examples include:
If you're particularly interested in content relating to technology in manufacturing, Robotiq is a must-see source. Focused solely on robotics and automation, with deep dives into how they both can apply to improve the manufacturing processes, Robotiq has unique and forward-looking insight.
Content examples include: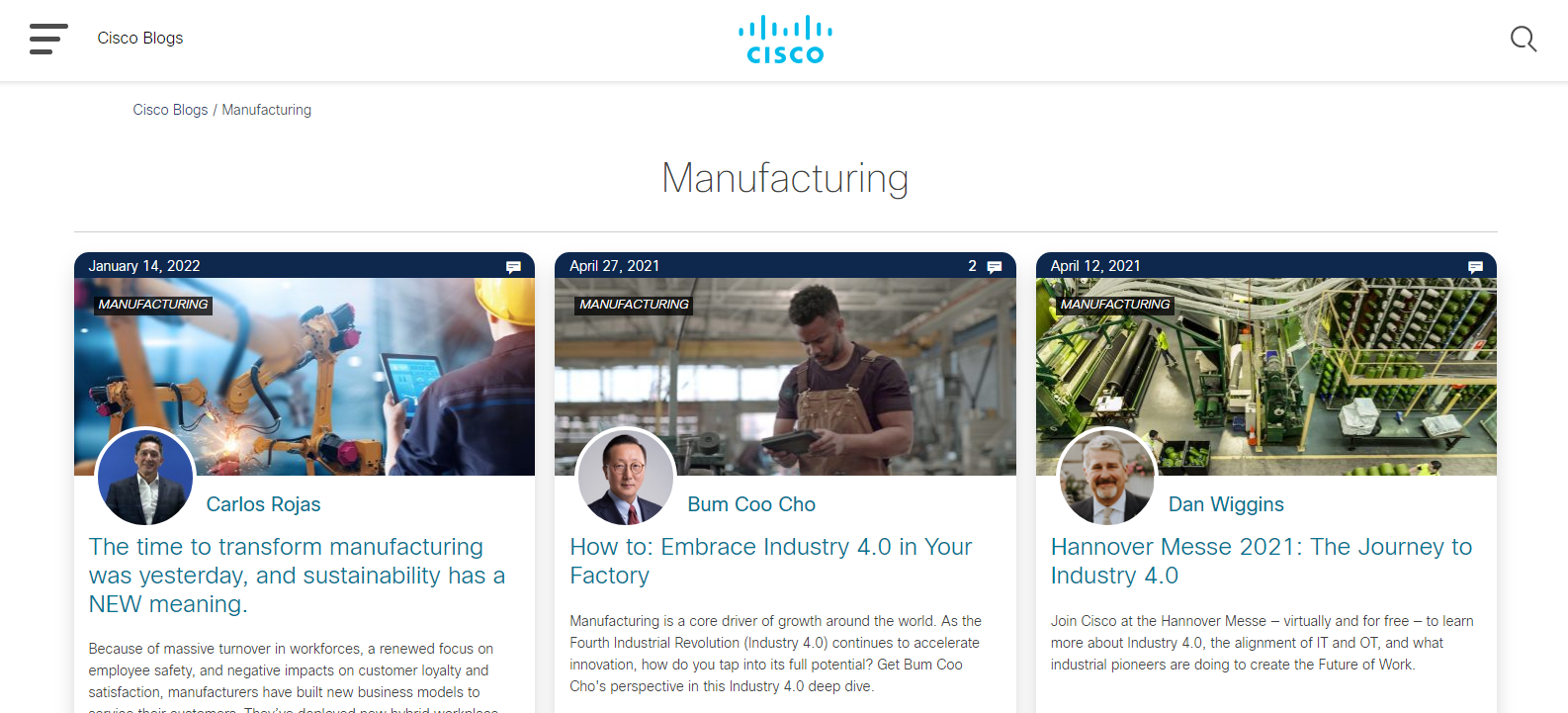 Cisco is already a major name in manufacturing, making their blog a highly trusted industry resource for news and insights. From looking into the emerging manufacturing trends to discussing changes in the workplace, as the shift toward remote working in the manufacturing sector, Cisco is a great resource for staying ahead of new ideas.
Content examples include:
The National Institute of Standards and Technology (NIST) plays a major role in helping the manufacturing industry establish best practices and make plans for better performance. That makes the NIST blog a fantastic resource. 
In addition to covering growth and profits, NIST also talks about cybersecurity and adopting the IoT (Internet of Things) in manufacturing to improve productivity and efficiency amongst people and machines. 
Content examples include: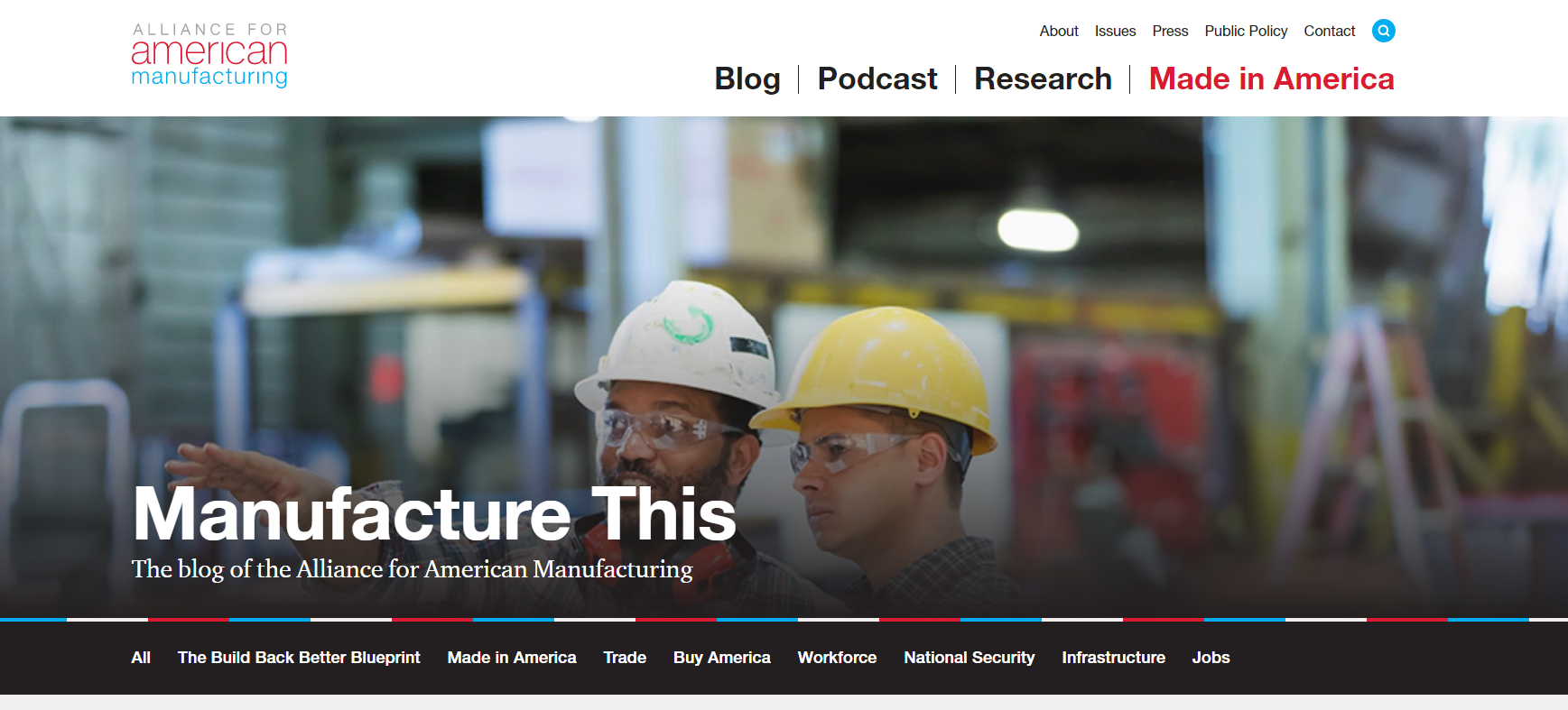 The Manufacture This blog is operated by the Alliance for American Manufacturing, making it yet another leading, recognizing, and dependable resource for manufacturing news and information. In addition to digging down into American policies and sector growth, Manufacture This also covers trade, workforce challenges, and more. 
Content examples include: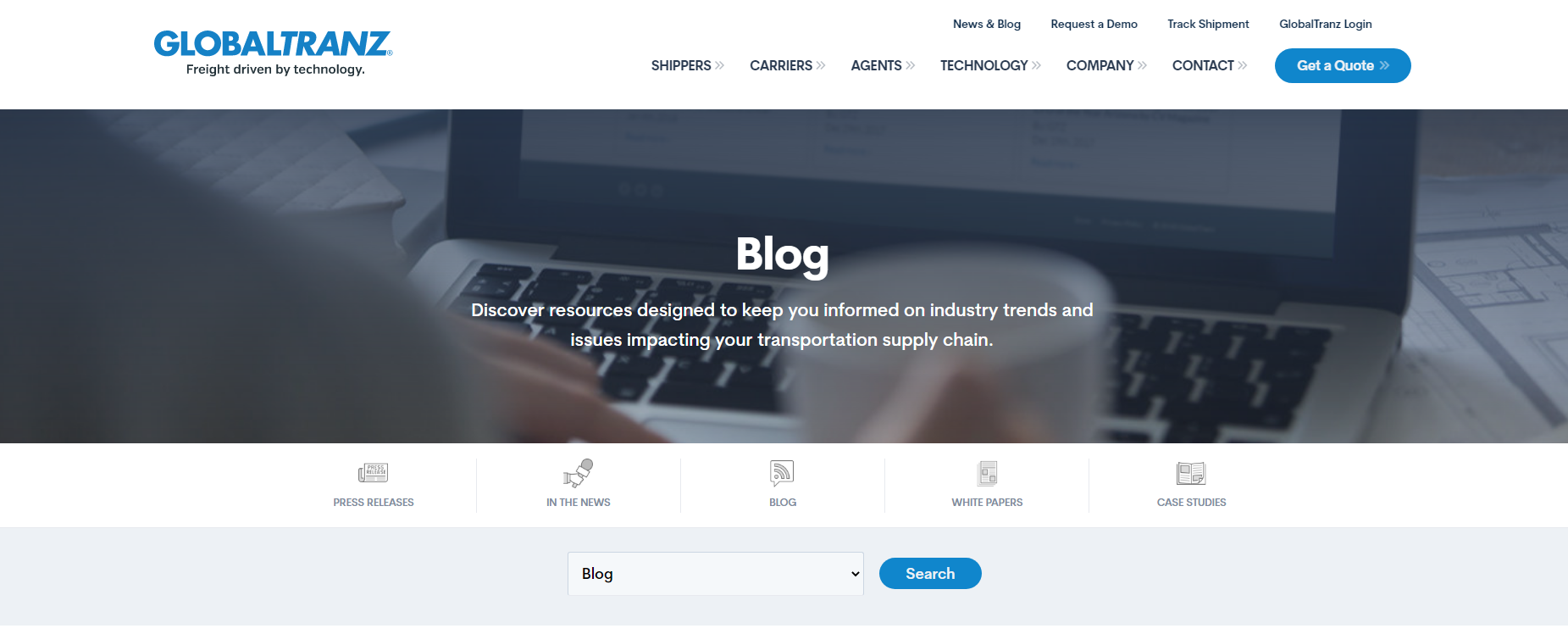 If you're interested in a sub-sector of manufacturing, that being logistics and transportation, GlobalTranz should be your go-to resource. In addition to being a leading third-party logistics provider, GlobalTranz maintains a blog discussing pertinent 3PL challenges, concepts, and advancements.
With lots of information on building supply chain resiliency, the content is beneficial to manufacturers, suppliers, small business owners, and all the middlemen in between. 
Content examples include: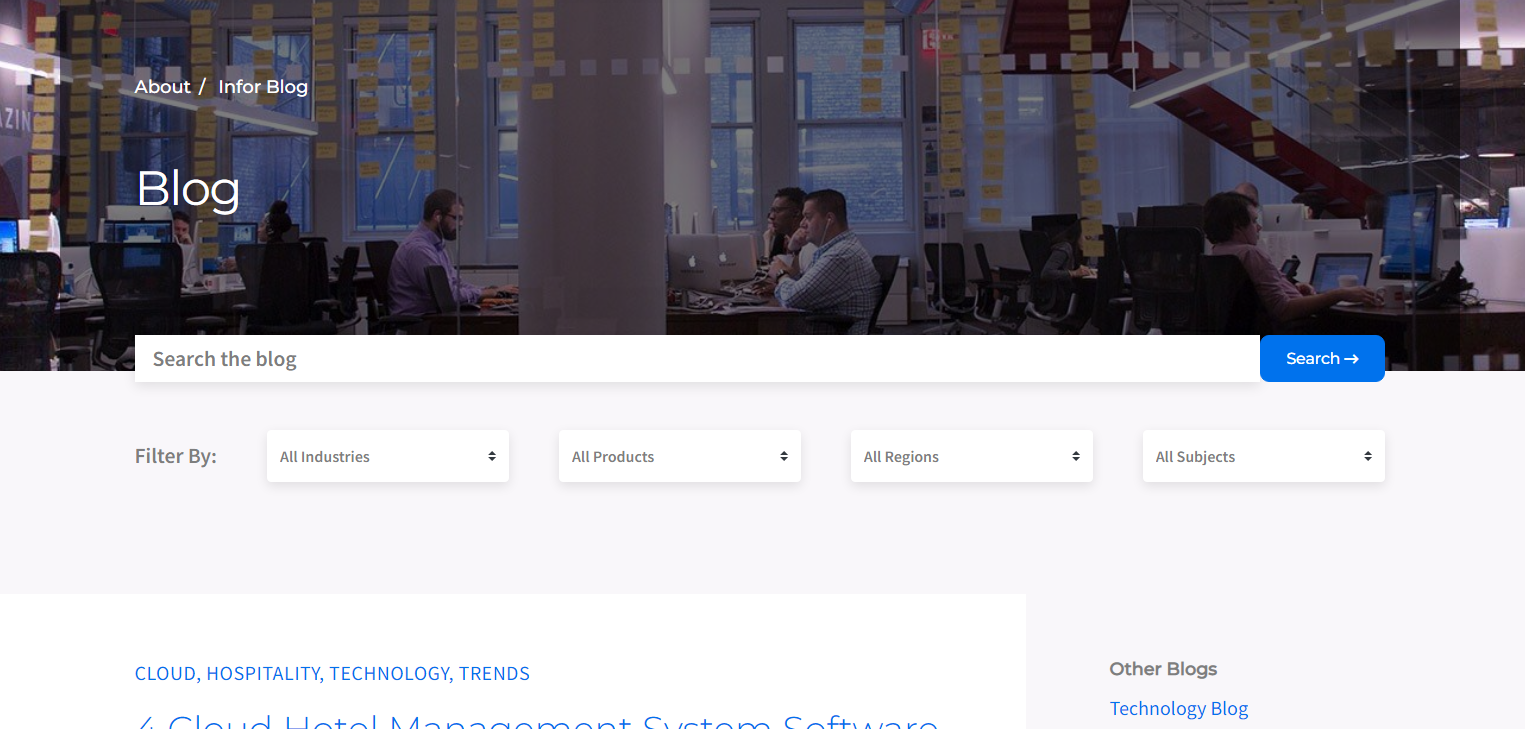 When thinking about manufacturing, it's easy to initially overlook all of the technology and software that goes into it, and that's what Infor is for. As a business software thought leader, Infor is a great resource for diving into cloud solutions and similar tech that can enhance the performance of manufacturing companies. 
While not all of the content is specific to manufacturing, you can easily narrow things down thanks to the handy categorization, which separates relevant topics like Industrial Manufacturing, Asset Management, and Logistics & 3PL to make things easy to find. 
Content examples include:

While MAPI may not have the most modern design, the content is among the best out there. In addition to exploring the "standard" modern manufacturing topics, like Industry 4.0 and staffing shortages, MAPI also delves into more important issues, like Diversity & Inclusion initiatives. 
Content examples include:
Delmia is all about going digital in the world of manufacturing. With the tagline, "Collaborate, Model, Optimize, Perform," Delmia addresses the challenges manufacturers are facing as they look to make a full transition into the world of IoT, cloud, and automation technology. 
Content examples include:
Hire a Manufacturing Writer from Scripted
Have you found inspiration for your manufacturing blog? Now that you've got ideas, Scripted can help you bring them to life. With one of our professional, experienced, and reliable manufacturing writers, you can get on track to executing your content plan in a consistent, timely, and impactful way. Get started today.