Social Media Strategy for Art & Design Site
Are you looking for a way to increase traffic on your Art & Design website? If so, then this blog post is just what you are looking for! We will discuss how social media can be used as an effective marketing strategy.
We will also go over the advantages of using social media and some best practices that can help ensure success. By following these steps, you will understand how to create an excellent Social Media Strategy for your website.
Know your audience and what they like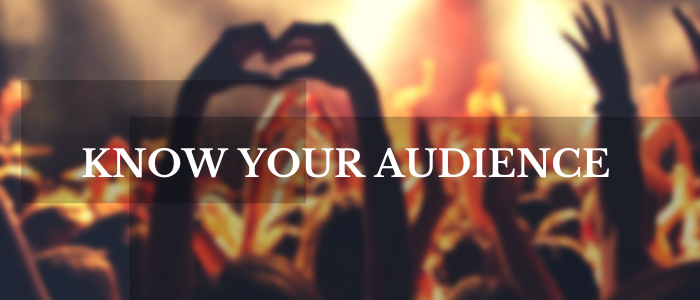 Before you start creating your strategy, you must know what type of audience is found on each social media platform. This will make it easier for you to understand which kinds of content they would like to see on their newsfeeds.
Take time out to check what other accounts your audience is following. Take note of what kind of content they post, and see how you can implement this on your own social media accounts.
Create a plan for content distribution — post regularly, promote your posts on social media, etc.
Create a plan for the content on your social media accounts. Will you be mainly posting images, infographics, or videos?
You must understand what posts fit best on each platform to ensure that users will interact with them and share them more often.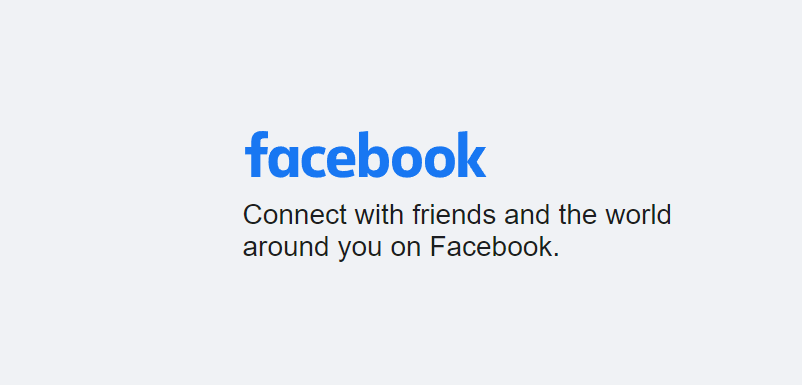 Facebook is a great social media tool for sharing images and videos. It is a platform that has the most significant number of users, and it should be an essential part of your strategy.

On the other hand, Twitter allows you to make quick posts and links to external websites. Twitter also helps you stay up-to-date with what is happening in real-time, so it can be beneficial if you have followers who constantly check their newsfeeds.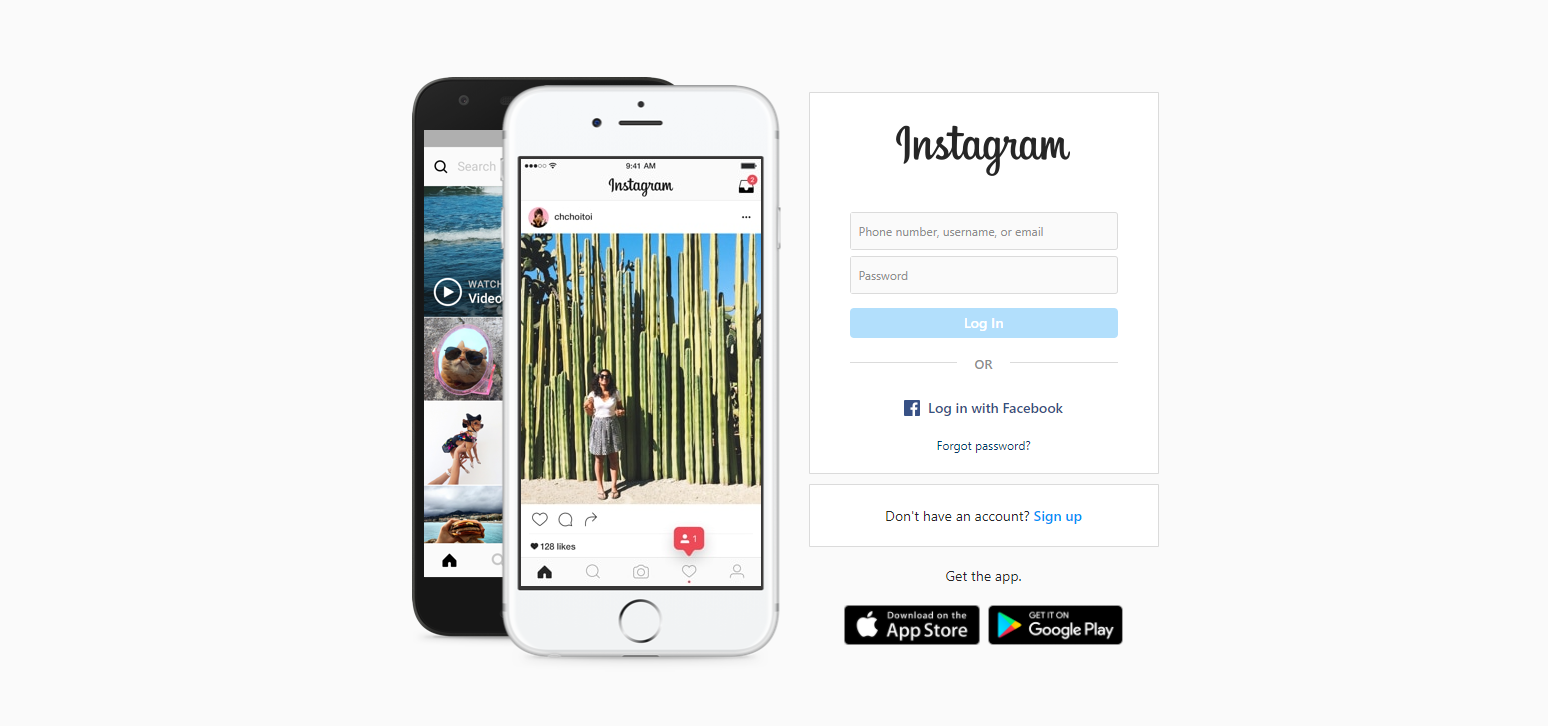 Instagram is a platform that has many users who are interested in art and design. This is traditionally a great social media site to share images. However, with the introduction of Instagram reels, it is also a great platform to share videos.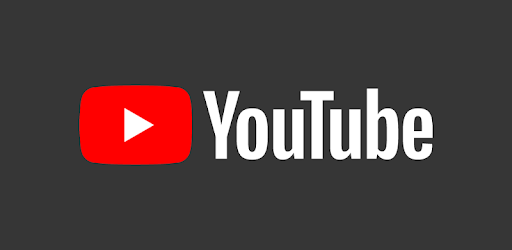 YouTube is a great platform to upload videos of your work. This is an excellent way to share tutorials and show people how to use art tools in their projects.

TikTok is an excellent platform for artists who are looking to connect with fans. Since it is effortless to create videos for the platform, TikTok can be used as a perfect marketing strategy, especially since the algorithm allows small accounts to go viral quickly.
Tools that Art & Design businesses can use to create content
Now that you have an idea of how to create a Social Media Strategy, we will also go over some great tools which can be used to help grow your website traffic.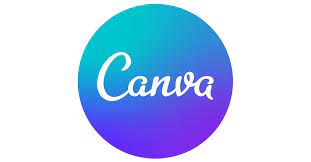 This tool is easy and fun to use! It has many free elements that allow for any Art & Design business owner who may not necessarily know how to design their own images or infographics to start creating beautiful pieces right away.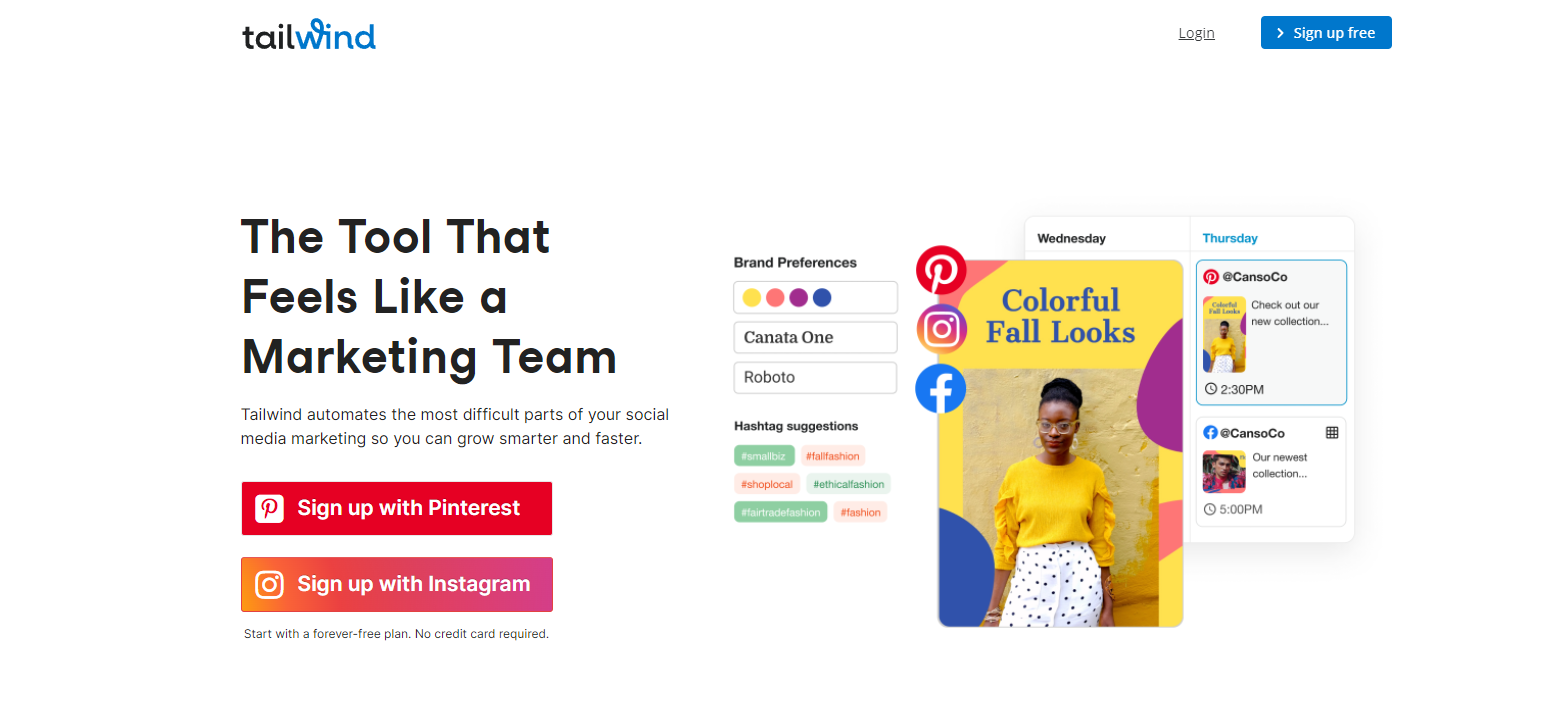 Tailwind allows you to schedule posts on Facebook, Twitter, and Instagram. This way, you don't even need to log in daily as it takes care of everything for you!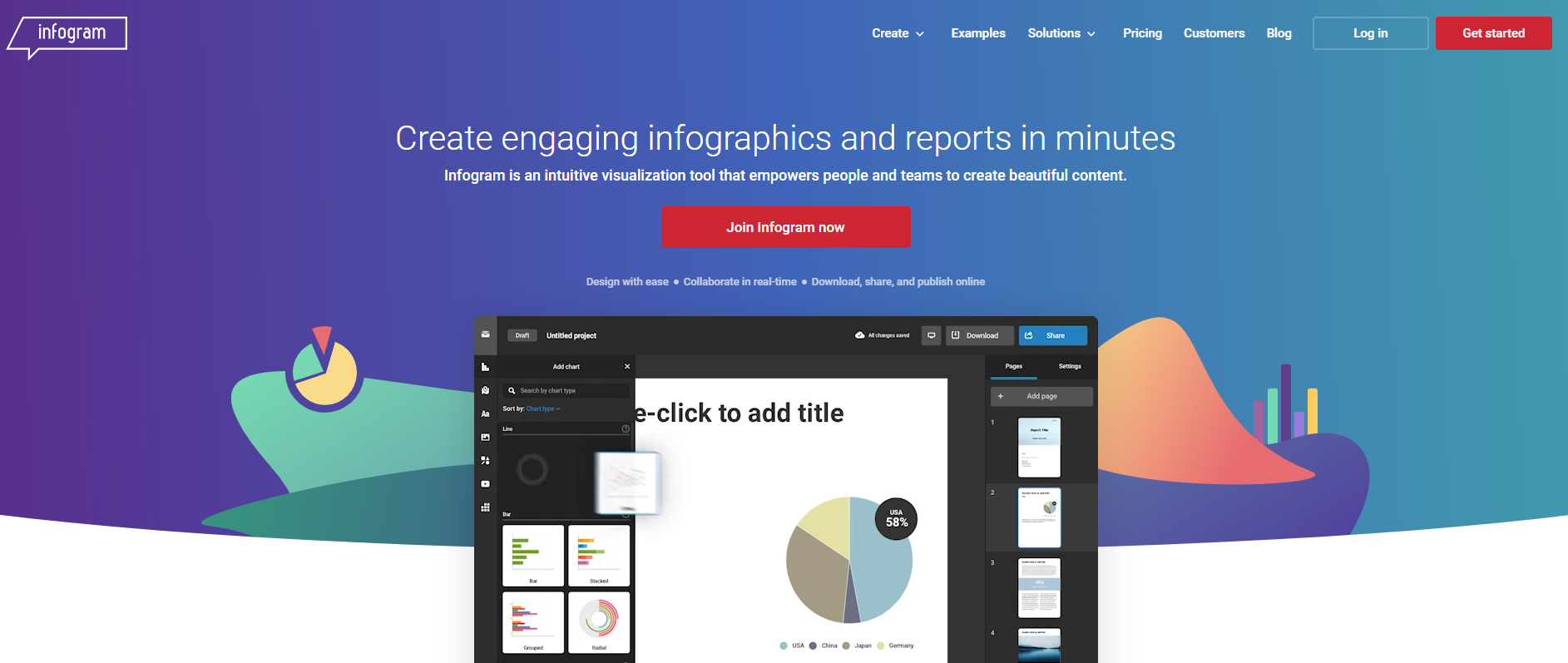 Infogram lets users create engaging infographics with just a few clicks of the mouse. It is free to use, allowing you to share your infographics on social media sites easily.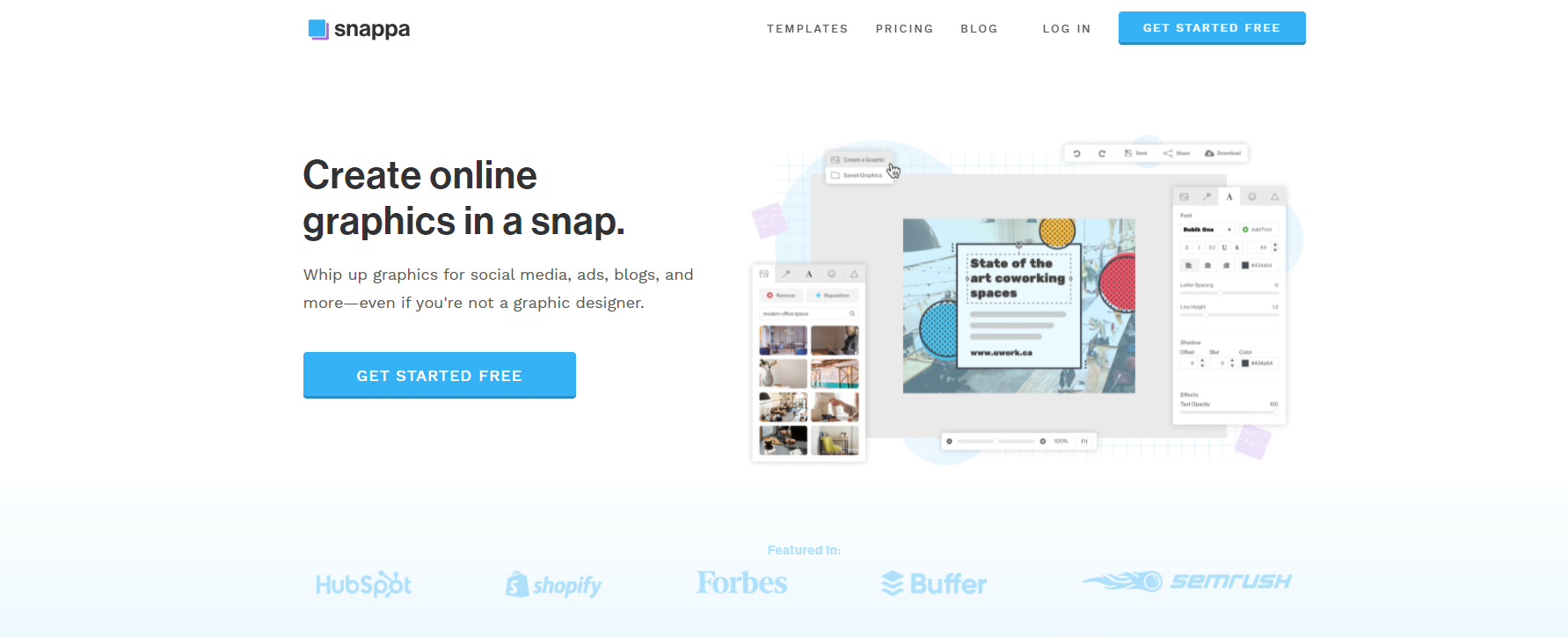 Snappa is an excellent tool for creating engaging images that will help increase traffic to your website. This platform has many features that allow users to create quality graphics by adding text or choosing from different templates specially designed for artists who are looking for something more than just simple photos.
Build relationships with influencers in the industry to help grow your site's reach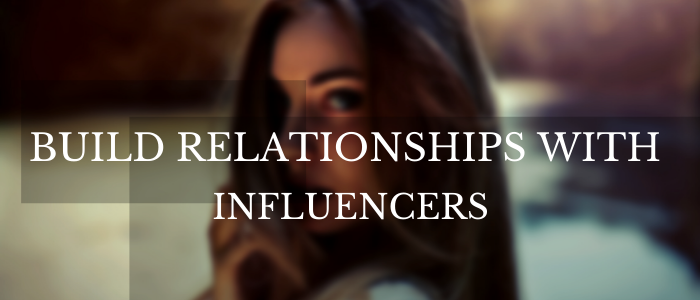 Social media platforms aren't just for posting and sharing content. They are also great tools to build relationships with other users.
Start by following influencers' accounts in your industry, such as famous artists or art galleries with a massive following on social media sites like Instagram and Twitter.
By checking their posts and interacting with them regularly, you can create a relationship where they will be more likely to share your website's link. This also opens the door for future collaborations and projects.
Leverage opportunities when they arise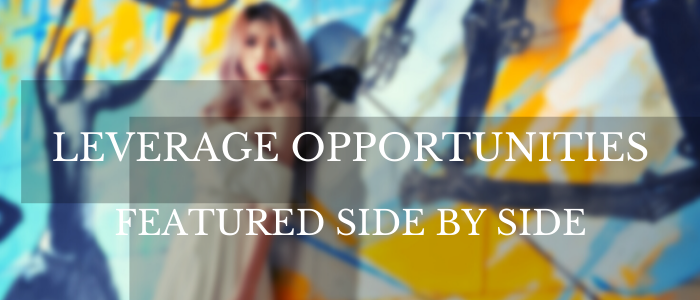 Collaborate with other artists or designers on projects, such as events or exhibitions where both of your works will be featured side by side. This can allow fans to see what they have been creating lately if their work has not been seen before.
Attend conferences and meetups regularly – many times, there are art shows during this time, giving you more exposure for your work. The event may also introduce you to new contacts who could become potential clients or collaborators down the line.
Share the work of other artists on social media.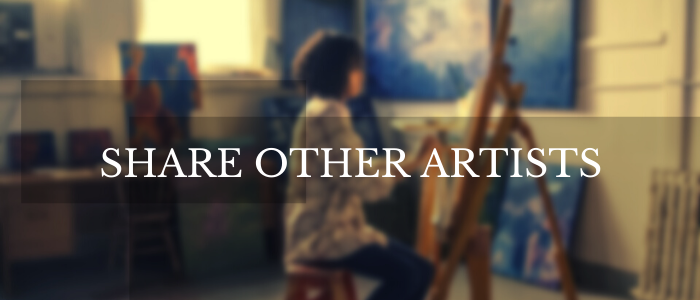 Sharing the work of other artists can also be a great strategy to show your audience that you are aware of what is happening around the industry. It shows them that you care about their interests, and it will make them more interested in following your account and sharing your website's link with others.
This helps create a community on social media where people who share similar interests gather together, creating an environment where they can interact regularly and discuss topics openly.
Ways to collaborate with other artists on social media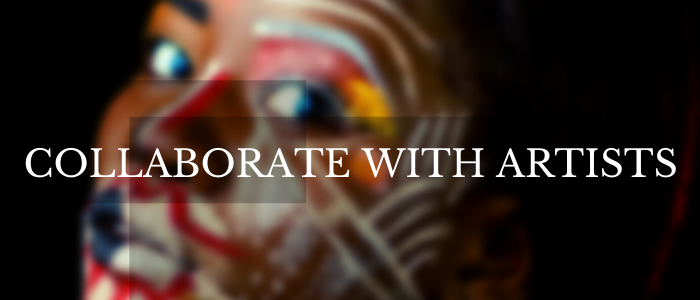 There are many ways to collaborate with other artists on social media, such as:
Ask them if they would like to be tagged when you post their work online. By tagging someone in your posts, it shows that you appreciate the time and effort they took creating their work, making them more willing to share your content or return the favor by sharing yours.

If you know an artist who has a similar following as you do, ask them if you could guest post on their website. This can be an excellent opportunity to showcase your talent, and it is also an excellent way for you to connect with new fans from another artist's fan base.

Collaborate on projects such as art shows or exhibitions where both of your works will be featured side by side. This gives each one's fans the chance to see what they have been creating lately if their work has not been seen before, plus this opens up opportunities for future collaborations in different forms.

Hosting live chats on Facebook with other artists or designers can be an excellent way for your audience to learn more about your work while getting to know you personally. It will also allow them to have direct access to any questions they may have.
Social media campaigns you can start for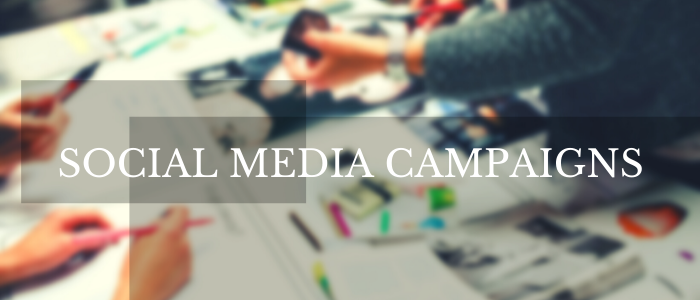 There are many social media campaigns you can start for your Art and Design business.
Coupons
Offering coupons and promotions exclusive only to followers of specific platforms, such as running an Instagram campaign where they need to follow you there to receive 50% off their next purchase from your shop. This ensures exclusivity since users cannot just find this content anywhere else but apart from that platform.
Start a hashtag campaign on Instagram to promote your work.
Hashtags are an excellent way to get more exposure on social media by allowing users who might not have seen your account or even the post in question to discover it. You can create one that coincides with any projects or exhibitions and tag all relevant posts with it so they will be included when people search for this particular hashtag.
Create contests where fans submit their art inspired by yours
Hosting online contests is another great idea to increase awareness about your Art & Design business.
Host a contest or giveaway with one of the websites that host giveaways, such as Rafflecopter. It is also possible to do it directly through Twitter, Facebook, Instagram by using hashtags. This will help grow your audience's interest in following your content regularly while promoting awareness about what you have created. You could even offer exclusive coupons or discounts if they sign up to follow you!
Share your posts on other sites like Tumblr, Pinterest, or Reddit.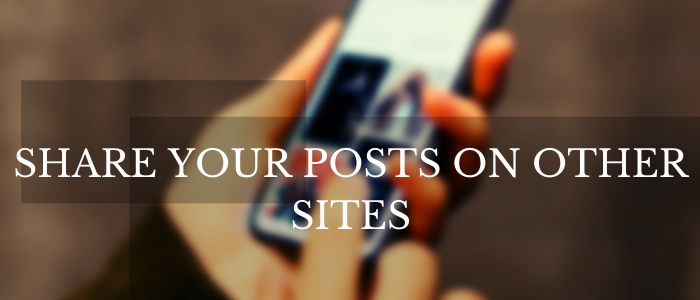 You can also send a link to your posts on other sites such as Tumblr, Pinterest, or Reddit so it will appear in their feed when users from these platforms discover new content. This is yet another way to grow awareness about what you have been creating lately and increase traffic towards your website.
These platforms also have a different audience from those on Facebook, Twitter, and Instagram, which means you will also reach new users.
Start blogging regularly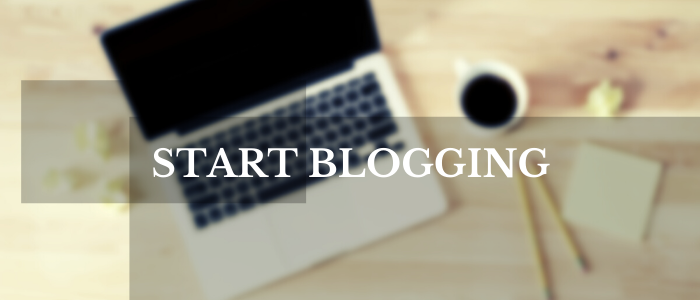 Blogging regularly on your Art & Design business's website is another way to increase traffic in the long term. It will strengthen brand recognition while keeping users engaged with what you have been creating recently.
Create tutorials or explain how to create specific designs if they are complex so that fans can follow along at their own pace. This helps solidify authority and expertise since people will rely on your content for advice when it comes to learning new skills or mastering old ones, thus making them more likely to return in the future.
Consistently blogging will also give you the chance to rank higher in Google search engine results which means more exposure for your Art & Design business.
Benefits of blogging in the Art & Design space:
Blogging is beneficial in the Art and Design space because it:
Allows you to create a community of users who can provide feedback on your work and attract potential clients.

It also allows for better SEO since Google will consider all these blog posts when determining how relevant your website's topic is. This could increase traffic from search engines over time which would be great for building brand recognition.

It gives people the chance to follow along at their own pace and provides them with tutorials explaining how to create specific designs if they are complex. This helps strengthen your authority as an expert in your field while growing your fan base and increasing website traffic.

Blogging also strengthens brand recognition, which encourages users to return frequently since you will consistently release new content to discover.
Art & Design blog ideas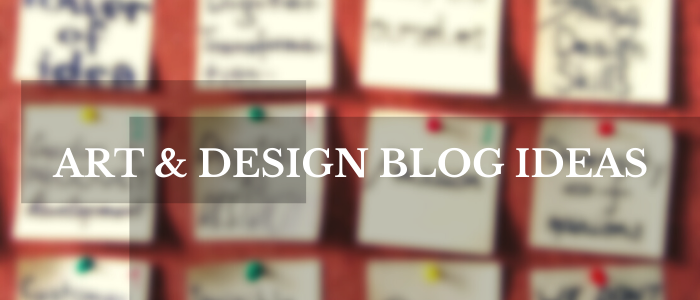 There are many Art & Design blog ideas to consider when creating content for your site. Here are some of them:
How to create an art or design project.

What is your favorite kind of material, and why? What do you usually use it for in your work?

What are the benefits of using a particular medium over another one when creating projects, such as oil paints vs. acrylics? Which would you recommend beginners start with? Why?

Blogging about Art & Design events that have caught your attention recently. Why did they catch your eye in particular, and what can people learn from them?

Exploring new ideas through sketches, prototypes, and other forms of brainstorming. How does this process lead to final products? What advice could you give someone who wants to try something similar but has never done it before so they can get better results out of

Tutorials on color theory

Create an interview series where other artists or designers share their experiences.
Conclusion
We hope that this blog post has given you some ideas on using social media to grow traffic towards your Art & Design website. We encourage you to experiment with different platforms and use a combination of these tips so that you can find what works best for your business. Remember that consistency is critical, and you will see the best results if you keep at it. If you're looking for professional writers that can help you achieve more traffic to your website, consider using Scripted. Our platform gives you access to some of the best Art & Design writers, who can create content consistently, ultimately driving more traffic to your website. Click here for more info.