Social Media Content Strategy for Your Parenting Site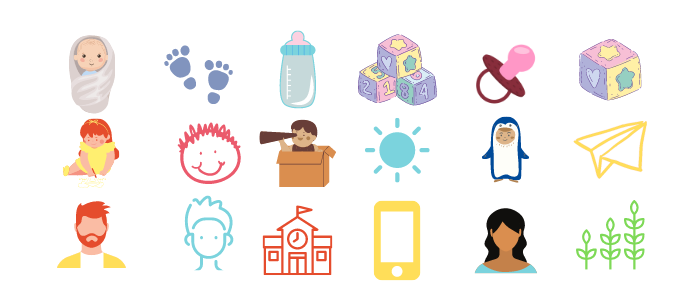 Social media content can have a tremendous impact on any parenting site's bottom line. It is an efficient way to promote the brand and improve its visibility, but it does so much more than that. Content marketing has been proven to increase traffic to websites, helping brands get their products in front of a captive audience. Social media content also plays a crucial role in generating sales and nurturing leads.
Facebook, Twitter, Instagram, and Pinterest provide companies with a way to build their brand and market their products and services without spending too much money. Of course, like any other digital marketing strategy, social media content comes with its own set of best practices that marketers must follow if they want to see a positive ROI.
Social media marketing has become increasingly popular in recent years, and successful marketing strategies are constantly evolving. For this reason, it's important to create a strategy that combines understanding your target market with creating content that appeals to them, promoting it across the various channels available to you, and developing social media promotional strategies for each platform.
In this article, you'll learn how to create an effective content marketing strategy for your parenting site by using the following steps: identify your target audience, decide what type of voice will represent your brand best, brainstorm ideas for content that will appeal to the target audience and engage them with compelling visuals.
Identify Your Target Audience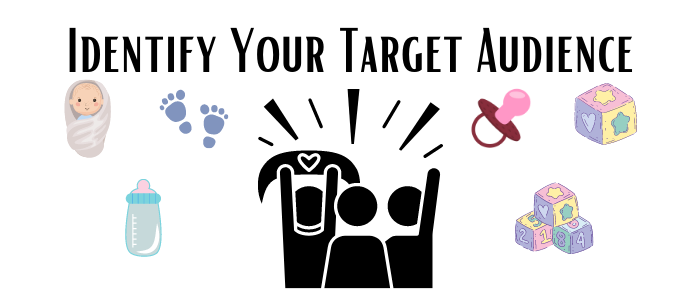 Before you develop your strategy, it's essential to identify who will be using your social media accounts. Take into account that parents connecting with other parents are not only about the children; it's also about them as people and what they like/dislike. Think of ways to adapt your content to all aspects of their lives.
For example, you could interview mothers about the things they enjoy - ranging from reading to sewing. You could then create separate content for each social media channel, depending on what that particular platform is best suited for. For example, Pinterest can be used for home décor inspiration, whereas Instagram would be the ideal place to display mother-and-daughter photos.
Think of ways to appeal specifically to both your current audience and potential new users.
Decide What Type of Voice Will Represent Your Brand Best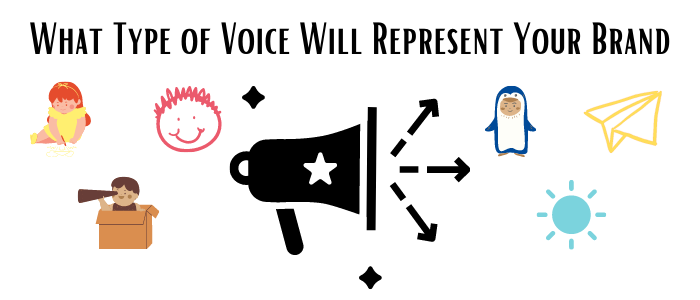 If you are starting out, it's important to decide what type of voice will most accurately represent your brand. You can decide on a specific theme for each social media account or create different content with different voices.
When it comes to choosing the right voice for your brand, you need to stay true to yourself. You might prefer a humorous tone that appeals most to your target audience, or you could write with an authoritative voice instead. Take into account what emotions you'd like your content to evoke in your users and try and aim for that in every post.
For example, will your parenting brand be casual and chatty or professional and informative?
Will it be more about parents with young children, or will it equally appeal to parents of teenagers?
Pick a brand voice that fits with your brand's personality and keep it consistent throughout all your accounts. You can make adjustments along the way, but pick something you are comfortable starting with.
Brainstorm Ideas for Content That Will Appeal to the Target Audience
This step involves brainstorming ideas for content that will interest your target audience or help them solve problems. You should start by looking at what other types of parenting sites are doing in terms of their social media presence. How can you build on this? What works well and why?
You could also brainstorm ideas by looking at related topics and seeing what kind of content they're producing. How can you stand out in a crowded marketplace of parenting blogs? What will make your brand unique?
Create a list of who you'll be speaking to, what type of issues they might have that could be solved with your product or service, and brainstorm ideas for content that will help them accomplish this.
As you engage new users, there are ways to make your website appear more personalized. This is done by encouraging social media followers to share user-generated content, such as stories about how they met each other (mother-to-mother) or their child's first birthday. Producing content that lets them tell their unique experiences will help create a community of like-minded users.
Once you know who the people behind your social media accounts are and what type of tone they'll take, you can start brainstorming ideas for content to create.
Here are some examples to get your creative juices flowing:
video tutorials, contests, giveaways, or product reviews

post an inspirational quote or parenting tip every day

interact with followers online by commenting on their photos/posts,

retweeting their content or liking their statuses

share personal anecdotes

use humor in your posts to engage followers and get them laughing
Select the Right Social Media Platforms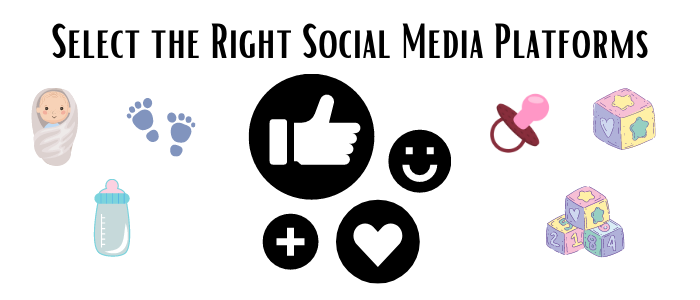 It's up to you whether or not you decide to use multiple social media platforms. You should consider what platform is best suited to your brand, your audience, and the type of content you want to produce - take into account which channels are most popular with your target audience.
Social media platforms have different strengths, and you should consider this when choosing which ones to use. Since publishing images is much easier on Instagram, this would be a good platform for you to use if visuals are important in your marketing strategy. However, if writing posts is your strength, Facebook would be a better place for you.
Targeting your audience on a platform they're already using can be a great way of increasing brand awareness and encouraging people to engage with you. Pinterest is a good place to start if you want to target mothers/parents who are looking for inspiration regarding home-making or cooking.
Pin a post on a relevant board using a title and description that will interest the audience you're targeting. Make sure to include a link to your website so they can find out more about your brand.
Regardless of the platform(s) that you choose, it's important to determine where your target audience is most often spending their time online. Use tools like Google Analytics and Social Blade to find out more about your followers, including their gender, geographic location, social media activity, and other valuable information.
Create Content That Appeals to Your Target Audience
Your social media accounts should be able to accurately reflect the types of content you produce and who it's for.
Consider what type of content will resonate most with your audience. If the parents you're targeting are looking for health and wellness tips, then a post that teaches them how to make green smoothies might prove popular.
Another consideration is the timing of the content you produce. If your audience tends to engage more with posts that are published in the morning, then schedule your content for that time slot.
Once you know how many images and videos you want to post per day, you can start producing them in advance or create real-time content if possible. Here are some rules of thumb to follow when considering the timing of your content:
If you're targeting mums that work outside of the home, aim to publish early in the morning as they're likely scrolling through their feeds before heading to work.
The tone and voice you use should be consistent across social media channels and reflect the feel of your brand.
As you build a community and start growing your follower base, it's important to give back to those who support you by replying to their comments and engaging with them. Try asking questions or starting up a dialogue so people will want to continue talking - it's often the best way to get them to share your content with their friends.
You can also give followers a voice by using polls so they can express their opinions, which you can then share on social media.
Create Compelling Visuals for Every Post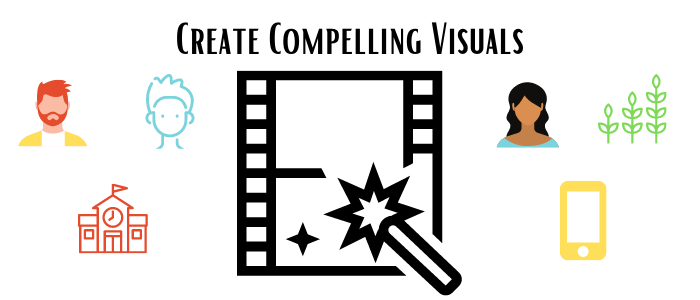 To truly stand out in a crowded online space, you'll need to create visuals that appeal to the target audience and which will encourage them to engage with your content.
Instagram is a great place to do this, as nearly every post includes an image, and people love scrolling through their feed and seeing beautiful photos and videos.
However, there are many platforms you can use to make your content more visual and increase traffic to your site. Facebook, Pinterest, and Twitter all allow for the publishing of images in posts or tweets. YouTube and TikTok are great options if you want to share video tutorials.
Create engaging Instagram images that will encourage others to share by using humor or inspiring quotes. Try guiding followers through a process step-by-step in a video tutorial. And, if you feel like creating a more personal connection with your audience, consider uploading photos of yourself or your employees so they can get to know the people behind the brand.
Think about all of the types of visuals that might appeal to your target audience (for example, photos, memes, infographics) and create a schedule for doing this on some platforms but not others. Be consistent with your style so that followers get used to seeing the same kind of visuals.
You should also create visuals that convey your brand's voice and tone to ensure that users can immediately identify with the content they're scrolling through.
Promote Your Content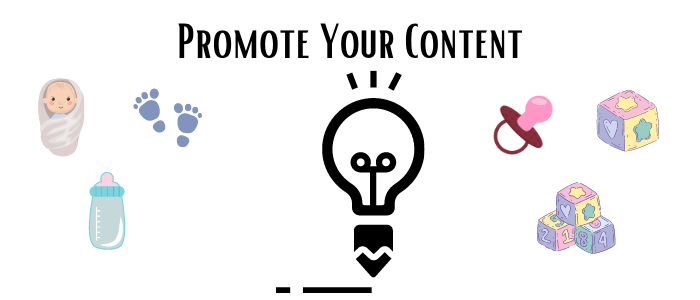 Once you've created some engaging content for one or more social media accounts, it's time to market it. To build a following and attract new users, you'll want to make sure that your target audience sees this content as much as possible.
However, don't post everything at once; stagger your updates so they go out throughout the day and week rather than all at once. This will keep followers checking back for more and will encourage them to share your content.
You'll also need to promote your social media accounts across other platforms; this can be done by using Facebook ads, running competitions on other sites (for example, letting users enter their email addresses for a chance to win), or simply posting links on forums or blogs related to parenting.
Finally, it's important to develop a content marketing strategy for each platform. For example, you should use Twitter to provide links to other platforms where your content is being posted to encourage followers to follow you there.
Social media marketing has become increasingly popular in recent years as digital strategies have continued to evolve and grow in popularity.
A great way to succeed is by creating a strategy that includes everything from understanding your target market and creating content that appeals to them to promote it across the various channels. With this information in mind, you're well on your way to having a strong presence online and establishing yourself as an authority in the parenting industry.
Use Search Engine Optimization to Drive Traffic to Your Parenting Website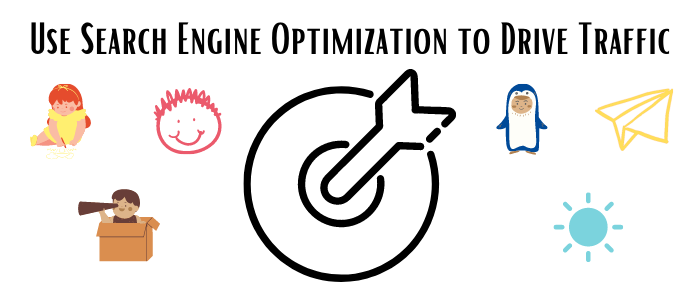 One of the best ways to promote your parenting site is by using keyword phrases so that you appear high in search engine results. This will allow people to find your website quickly and easily, but it's important not to go overboard.
SEO should be used as a tactic rather than writing content with SEO in mind, or else you risk writing content that isn't useful or interesting to readers. This is one of the most common mistakes companies make when implementing a social media strategy, so be sure to avoid it.
Other tactics you can use to drive traffic include publishing guest posts on other parenting sites and using retargeting ads within your website. Retargeting ads are particularly effective because they allow you to target visitors who have already shown an interest in your products or services, which means that more of their budget will go towards purchases.