What is Technical Content Writing? A Helpful Guide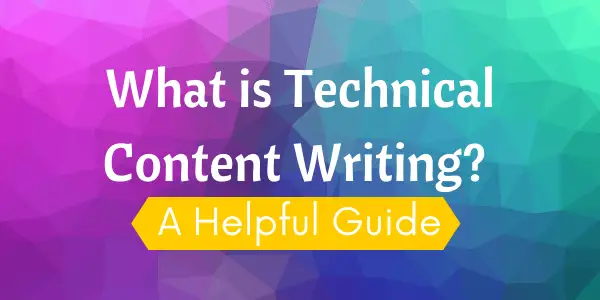 Are you asking, "what is technical content writing"? If so, you're not alone. Of all the different writing styles (everything from fiction and non-fiction writing to marketing and social media writing), technical content writing is one of the hardest to wrap the mind around.
However, technical content writing is something that is often critical to the fundamental success of organizations' products and services. While it may not be as flashy as marketing writing or social media writing, technical content writing is necessary for most organizations; without competent technical content writing, your products and services will suffer - and you face the potential loss of customers.
So what do you need to know about technical content writing? How should organizations go about finding the right technical writers to get their content produced? For the answers to these questions (and much more), we've put together this helpful "What is Technical Content Writing" guide for organizations, consumers, and any interested parties.
What is Technical Content Writing?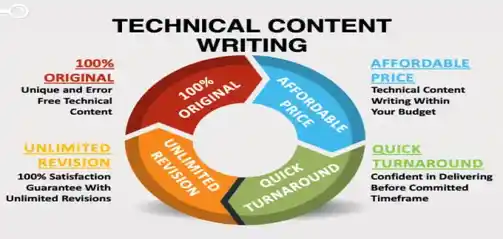 Let's start off with the answer to the question that we are all wondering: exactly what is technical content writing?
Technical content writing refers to creating and publishing all materials for an organization with an in-depth, detailed, technical-oriented bent. Rather than marketing or social media writing (which usually gets created for a purpose in order to increase the company's profile or boost their search rankings through the use of SEO keywords), technical content writing tends to lean towards the content that must get created around a product or a service.
Another way to break down the difference in writing styles? Technical writing goes along with the product and service as a supplement, rather than something aimed at bringing in more people to use that product or service.
What Sort of Content Falls Under the "Technical Content Writing" Umbrella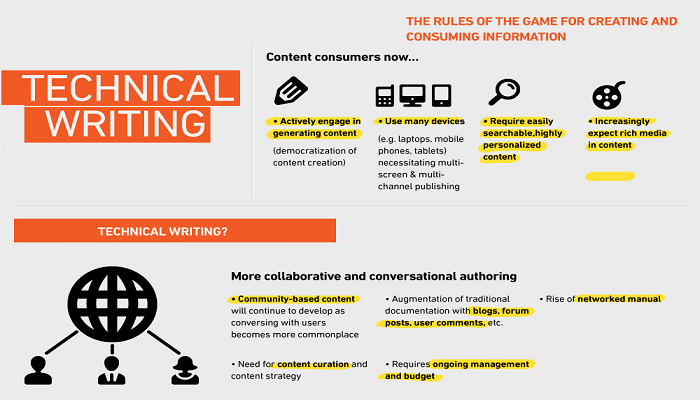 There is an enormous variety of content that could fall under the "technical content writing" umbrella, but here are some of the more common types:
Product or service manuals

are a common thing to ask for technical content writers to produce. Product manuals provide the important "how to use it" information that your customers and users rely on to deploy the product or service to its peak performance. These product or service manuals are often incredibly complex, especially for certain industries (engineering and architecture, for example) or products (software and computer hardware, for example). The right technical writer knows how to put together all of the necessary information for a product or service manual in an easy-to-understand flow.

Corporate manuals and publications

are other things that a technical content writer could produce for an organization. These could include a corporate handbook, rules and regulations, human resources outlines, style guidelines and standards, or anything else in a "packet" an employee may get on their first day on the job. An organization may also enlist a technical content writer in order to produce internal publications (a newsletter, for example) requiring in-depth or highly skilled knowledge to produce.

White papers and other external content

could also come from the fingers of a technical content writer. White papers are lengthy, in-depth, and highly detailed pieces of content meant to show deep knowledge and industry proficiency on a subject; these pieces often get outsourced to technical content writers. Technical content writers could also come in to produce pieces like press releases or website text for organizations when these elements require a more technologically adept edge.

Legal notices or legal information

could also fall under the purview of a technical content writer. These could include the legal notices that come with a product or service or the required legal information that needs to go on a website. These could also fall under the duties of a specialized legal writer, however.
Those are only some of the pieces that a technical content writer could produce; anything with a highly specialized edge that an organization needs could fall under a technical content writer's realm.
What Should a Company Look For in a Technical Content Writer?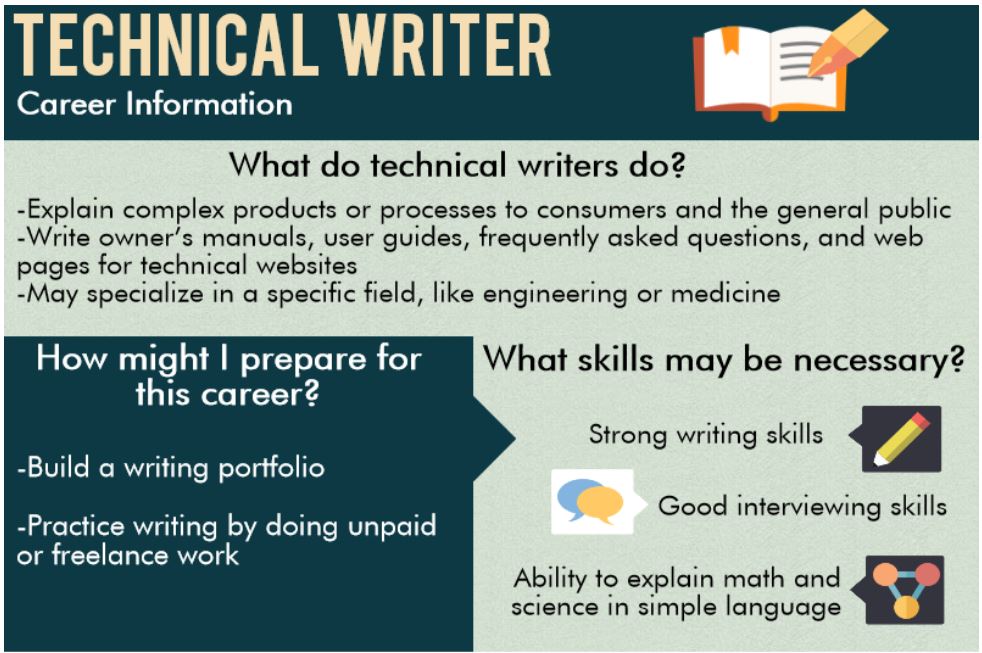 Now that we've addressed the question of "What is technical content writing?" let's explore what companies should look for in a content writer. When companies seek out a technical content writer, they should look for:
Impeccable grammar skills.

A technical writer must have the peak grammar and English skills to get across the needed information in a readable fashion.

The ability to digest and interpret technical information.

Not every writer can be a technical writer. Writers adept at prose, marketing materials, and fiction, for example, might not be able to collect and interpret the complex information needed in a product manual. Be sure to enlist a

technical content

writer, not just

any

writer.

A collaborative, communicative attitude.

With the amount of information a technical content writer needs to digest, interpret, and write, it's imperative that they have a strong relationship with their clients. The best technical content writers don't just check off boxes and send content back; they work with clients in order to put together well-crafted, informative, and readable pieces.

Speed and accuracy.

Two things that make a good technical content writer: speed and accuracy. The right technical content writer should be able to produce the piece of content needed in an appropriate amount of time with a minimal amount of edits (if at all).
How Can Scripted Help?
Where can you go to hire technical content writers? Putting out a position request for a full-time technical content writer is one option; however, that can take plenty of time to find. Additionally, you might not have a need for a full-time technical content writer on your staff. That payroll a full-time writer takes up could better get used elsewhere, especially if you only have a few technical projects that need to get done!
Instead, turn to Scripted for all of your technical content writing needs. With Scripted, you get the finest library of technical content writers on the web—proficient in an enormous range of industries. Scripted makes it easy to find the perfect writer for your project and fit your technical content needs into your payroll. Get your project done when and where it fits into your budget!
Ready to get started with technical content writing with Scripted? Click here to learn more and start your project!