How to Hire a Digital Currency Writer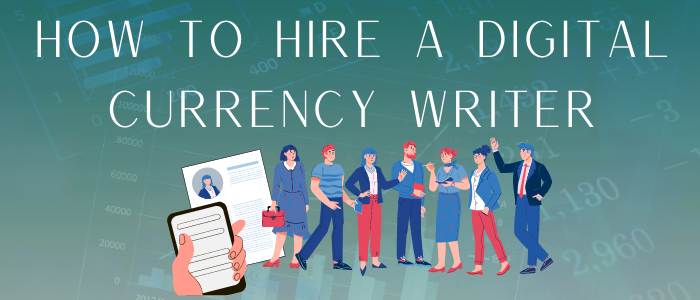 One way to help ensure that your digital currency site attracts visitors and ultimately succeeds is by hiring a digital currency writer. By hiring a professional writer, you can ensure you're filling your site with the best quality content possible.
The Process of Hiring a Digital Currency Writer to Increase Organic Traffic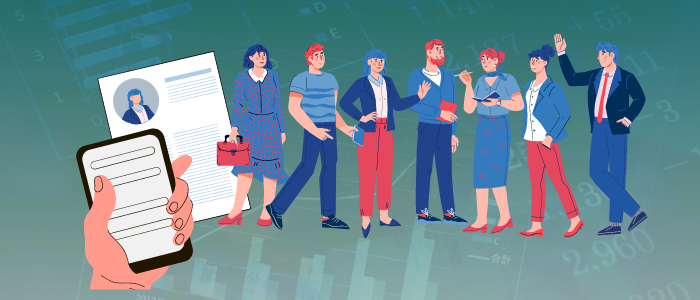 Digital currency is a specialized niche that requires an expert with specific information. However, a digital currency writer should also be well-versed in how to write content for the web. You want to make sure your content isn't only accurate, entertaining, and informative, but also that it's written in a way that helps drive traffic to your site. Organic traffic is a great way to measure content's effectiveness, and more than 2/3 of marketers use their organic traffic data to gauge whether their content is effective. High-quality content doesn't only paint you as a useful industry expert—it can also help increase organic traffic to your site. This can increase awareness of your brand in the general public and help make your business more successful. In fact, 96% of marketers who use content marketing say content has been effective at increasing awareness of their business.
Take the following simple steps to prepare for the process of hiring a digital currency writer. By doing each of the below, you can ensure you're hiring a professional who will help you meet your clearly outlined needs and goals.
Get Clear About Your Needs and Goals
Why do you want to hire a digital currency writer?
Are you looking to share regular news?
Do you need someone who can keep up with current events and churn out content regularly?
Do you need site content that is better optimized to help bring traffic from search engines and across the web?
There may be many reasons you want to hire a digital currency writer, but you should get clear about what those reasons are to hone in on the right person.
Also, establish the goals you want to meet by hiring a writer, so you can ensure that the writer you hire has the skills to get done what you're hoping to do. For example, an increase in newsletter sign-ups or clickthroughs to your site is a goal that makes sense when planning a content strategy since 86% of marketers say content has helped them increase the exposure of their site and grow their audience.
Choose a writer that fits with your company, and you may be able to generate content that is genuinely useful and helps improve your business. Outlining your needs and goals helps you choose writers who are suited to the job, and it can ensure that your hiring process is a first step in improving business and growing exposure for your brand.
Pick Some Specific Topics
When you look to hire a writer, you may want to have them write a sample piece or a pitch to make sure their style and skills match what you're looking for. Pick some specific topics you need to have covered. This will give you a good place to start when seeing if a writer is the right one for your site.
Narrowing down specific topics can also help you start generating ideas for content that can attract more visitors, and it can help you zero in on what kind of content you want a writer to start working on once they're hired. 
Look for Writers
The next step in hiring a digital currency writer for your site or blog is beginning a search for writers. Luckily, there are platforms online where you can hire freelance writers who can help you craft well-written, search-optimized content that brings in readers and helps build your brand. One of the best resources for digital currency writers on the web is Scripted.
Scripted connects clients with trained content writers who specialize in various industries, so you can ensure whichever writer you're hiring will know about the topic you want them to write about. You can also be sure that a Scripted writer is well-versed in SEO and how to write compelling content, so the pieces they create for you rank well on Google and help to increase exposure for the site.
One of the benefits of relying on a site like Scripted is that you can read previous samples of a client's work, look at their profile to see their background or what they specialize in, and communicate with the writer to make sure they're a good fit for what you need.
What Qualities to Look for in a Digital Currency Writer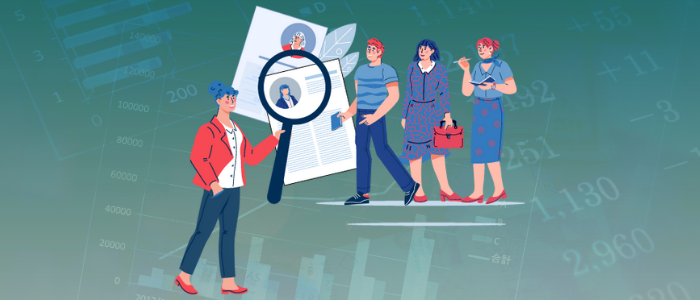 There are certain qualities that make some writers stand out over others. Here are some important qualities and considerations to keep in mind when you are hiring a writer.
Excellent Writing Samples
Look at a writer's samples. Make sure that you like their writing style and that they appear to have the skill level they'll need to write your content. See if they've published any content previously under their name, and check if that piece has performed well. Writing samples are a good window into a writer's skill level and style and give you a good sense of whether they'll be a good match for your needs.
Expert Knowledge
Pick a writer who specializes in digital currency. You want someone who knows their stuff and will include accurate and helpful information and who you can trust to produce authoritative content.
Communicativeness
Look for a writer who is willing to have a back and forth with you. Successful content often comes from strong communication between website owners and the writers they hire. You should feel comfortable asking your writer questions. At the same time, you should make yourself available to answer questions from your writer. Make sure you feel comfortable with a writer's level of communicativeness, so you can ensure that the entire writing, editing, and publishing process is as smooth and stress-free as possible. You'll want to hire a digital currency writer who feels like a true collaborator in the process of creating and maintaining your site.
Increase Organic Traffic to Your Digital Currency Site with Scripted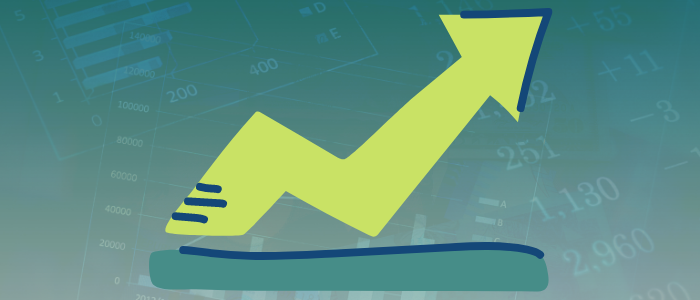 If you know that you are ready to hire a digital currency writer for your website, consider working with Scripted. Scripted has an incredible pool of freelance writers with specialized knowledge in a wide variety of industries—including digital currency.
When you work with Scripted writers, you'll know that you're working with a pro who has specifically trained in writing website content to help increase organic traffic. You can also ensure that writers understand the topics you want them to cover. Scripted makes it easy for you to select professionals with proven experience in digital currency.
Reach out to Scripted today to learn about the process of hiring a writer, or get started by browsing through this list of expert digital currency writers. Each of these writers is someone who can help you create awesome content that will do a great job at widening your brand's reach and increasing organic traffic over time.