Crowd Content: Reviews, Features, and Alternatives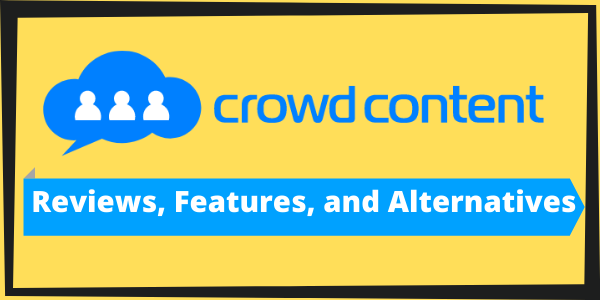 It's no secret that content is a critical element of a good marketing plan. In fact, a solid content marketing strategy can result in 3x more leads than paid advertising. But, content creation is a time-consuming and work-intensive process for any business. Creating a steady flow of content requires considerable labor and effective workflows to ensure the best output. And for your business to succeed, you need quality content delivered to the right audience at the right time. 
Content marketing agencies like Crowd Content can help businesses of all sizes create and market quality content that offers value to existing and potential customers alike. With on-demand writing services and a self-serve platform, Crowd Content provides custom content creation services to help businesses build brand authority and increase traffic. 
Should You Use a Content Writing Platform?
Nearly 40% of marketers perceive content marketing as a very important part of their marketing strategy at large, and about 25% plan to increase their content marketing spend in 2021. Content marketing has proven itself as an effective method for attracting new leads and increasing traffic, and the need for content marketing services is steadily increasing every year. 
One of the main reasons content marketing is so effective is that it allows consumers to learn about a product or service via a well-crafted story instead of other, unwelcome forms of advertising. Good content helps your brand convey authenticity and insight, whether in the form of a blog post, social media post, eBook, or something else. 
Sounds simple enough. But you aren't alone if you have a hard time filling your website and social media platforms with fresh content every week. The reality is that 65% of professionals find it challenging to produce engaging content. That's why hiring a content writing platform to help you produce high-quality content is important for your marketing strategy. Content writing platforms can help you create all forms of content to populate your blogs and social platforms - and some can even help with marketing efforts such as analytics and site monitoring. 
What is Crowd Content?
Crowd Content is a Canada-based firm specializing in SEO and web content. They market themselves as a scalable writing service. If you need 10 articles a day for the next month, they can provide it. If you only need one article per month, they can do that, too. They specialize in quick turnaround times. When you submit a project proposal, one of their writers will usually pick it up within a minute or two. 
What Does Crowd Content Do?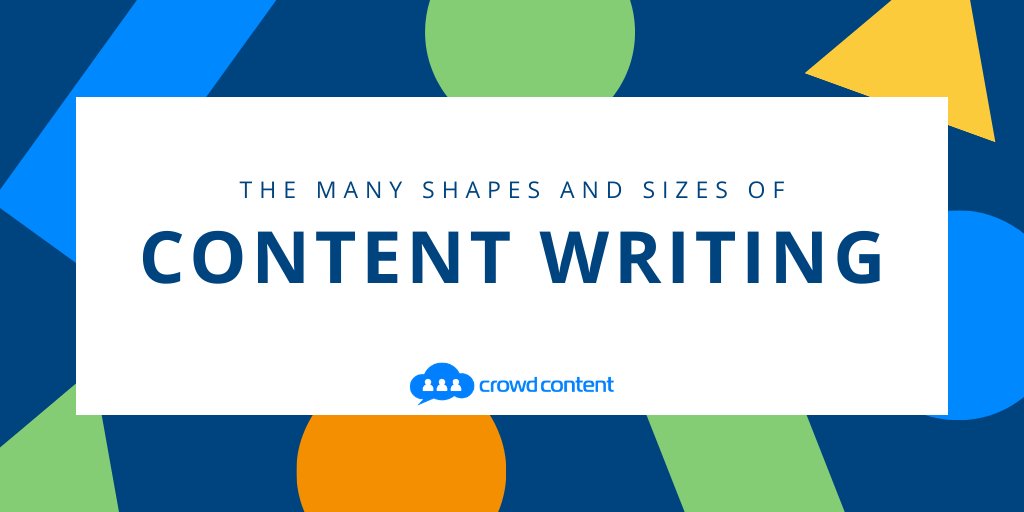 Crowd Content has a self-serve platform where businesses can purchase content from over 6,000 professional writers in their database. The site has a strong base of writers in native English-speaking regions like the US, UK, Canada, and Australia. They offer all forms of written content, including product descriptions, copywriting services, white papers, blog posts, metadata, and social media posts. 
Reviews
Customers rate Crowd Content with a 3.5/5, according to Big Commerce. Customers like that they offer a fast turnaround time and a large pool of pre-vetted writers. On the flip side, customers don't like the self-serve platform that makes you manually select a writer. The rates depend on the writer, and you can end up paying an exorbitant amount for someone with sub-par writing skills. Customers also complain that they don't get a guarantee of project completion if the writer flakes or abandons the project. 
Features
Over 6,000 Writers
Crowd Content vets their writers so you know they are professional. And they tag writers with their specialties to make it easy to find one you're looking for.
Short Content 
Their platform makes it easy to order content of any length - especially short content, like product descriptions. 
SEO
Their professional writers offer SEO-optimized content to help you boost your rankings in Google and other search engines. 
Scalable
Crowd Content works with Fortune 500 clients and can deliver thousands of ready-to-be-published pieces of content every week. They also work with small businesses that only need content occasionally. 
Fast Turnaround
Crowd Content's major draw is the fast turnaround time. Post a job and a writer will claim it within minutes. If you need immediate content, it's an excellent platform to use.  
Prices
Crowd Content's prices vary depending on the writer but start at $.02 per word. For a writer with more expertise, rates are more like $.12 per word. 
Alternatives 
Crowd Content is one of many content writing platforms on the web. Leading alternatives include:
Content Writers
Content Writers is a content writing service based in New York City. They offer all forms of content, including blog posts, email newsletters, white papers, press releases, and more. It's a good site for clients with unique and specific content needs. You can also request industry-specific writers to work with on each project. 
One of the major benefits of Content Writers is their topic marketplace. If you don't need custom content, you can purchase pre-written articles. This type of content is much cheaper than custom content - plus, you don't have to come up with topic ideas as the work is already completed. They offer custom pricing plans so you can find one to suit your needs, and they also promise a 100% money-back guarantee. However, many customers report that they have a slow turnaround time and that custom content ends up being very expensive ($110 for a 300-500 word blog post). 
Copify
Copify focuses on low-cost content that can help you build out your website quickly and cheaply. They hire writers from all over the world, so you don't always get a native English speaker to produce your content. As a result, some of the content may not sound natural to those who speak English as their first language. Still, the content can attract search engine crawlers and boost your rankings. 
Copify is not a bad choice if you're looking to populate your website with a backlog of posts, to give your business more credibility. For any current content that you'd like to publish, it's probably worth it to find a content writing platform that guarantees high-quality content, not just quantity. 
Scripted
Scripted works with small businesses, startups, enterprises, and more to provide content creation and marketing services. You can choose from a database of 6,000+ fully-vetted, professional writers and order custom content of any form and length, including blog posts, press releases, web pages, newsletters, or video scripts. 
Scripted is a membership service with plans ranging from basic self-service at $149 monthly to $2500 monthly and up for enterprises and agencies with multiple clients. The basic plan offers access to Scripted's content creation platform and a basic pool of writers, and premium subscriptions also include turnkey content marketing services with access to Scripted's top-tier writers and dedicated account managers. Scripted also offers tailored plans for creative marketing agencies and enterprise businesses, which include features such as added support, unlimited users, and dedicated account managers. 
In Sum
These days, businesses need a steady flow of stellar content to flesh out an effective marketing strategy. Smart content marketing is an evergreen approach to boosting brand awareness and authority, and it can deliver better results than paid advertising. A content creation platform helps connect you with skilled and qualified professional writers to help you execute your strategy. 
And, because quality content depends on quality writers, it's important to opt for a content creation platform that hand-picks only the best of the bunch! Scripted's vetted, highly skilled pool of freelance writers includes copywriting specialists, social media gurus, and subject matter experts in your industry. You can feel confident that you're getting high-quality, SEO-friendly, original content that speaks to and engages your unique audience. 
A membership with Scripted allows you to hand-select your own dream team of writers to create the right messaging and tone for your brand. Whether you're a small startup or a Fortune 500 company, Scripted has a plan that will work for you.