Top 10 Education Websites by Traffic

"In a global economy where the most valuable skill you can sell is your knowledge, a good education is no longer just a pathway to opportunity — it is a prerequisite." — Barack Obama
Content marketing plays a key role in the world of education based on its ability to connect with a target audience. That is why the majority of top education websites offer their audience content of value, such as regular blog posts.
As of 2020, 86 percent of content marketers use blog posts as a core component of their marketing strategy, followed by emails and infographics. That's because businesses who blog receive twice as much email traffic as those without.
Regardless of the subject matter, blogs offer many benefits for education. For example, higher education institutions who blog instantly become more accessible and achieve a higher ranking online. Publishing regular posts that include relevant links and shareable content can help improve a school's ranking on major search engines, promoting organic growth.
Although the benefits are clear, there's a significant gap between those who use blogging as part of their marketing efforts and those who don't. Using higher education institutions as an example again, only 54.2 percent reported that they blog. Based on the research, it appears these institutions are either all in on blogging or not at all. This provides an opportunity to stand out.
Whether your education website intends to push sales or grow your subscriber list, there's a reason why the following education websites are leaders in this space. All the data below is taken from SimilarWeb, helping you better understand each site's traffic analytics. The goal here is to provide insight and inspiration so you can take your education website to new heights. Although there are several considerations in terms of each site's success, one thing is certain — all the following education websites publish high-quality content that is informative, valuable, and engaging.
What Is An Education Website?
The definition of "education" is the process of receiving or giving systematic instruction to facilitate learning, or the acquisition of skills, habits, beliefs, values, and knowledge. In that sense, there are many subjects and topics that education websites may touch on; and while many will overlap, the reality is that education websites are not created equal.
Regardless of the sector you're in, the product you want to sell, or the type of audience you wish to reach, a good education website is one that offers a range of quality content. Visitors need a reason to come to your site. You need to provide them with something of value. Whether it be student, teacher, or parent resources, your content needs to speak to your audience in a way that is professional, engaging, and meaningful.
The following ten education websites are some of the best for that very reason. Here's why they stand out and what you can learn from their approach — particularly in terms of their content marketing strategies.
1) blackboard.com
Blackboard is a leading Edtech company that serves higher education, K-12, business, and government clients from around the globe. First founded in 1997, blackboard.com has since attracted a dedicated audience, becoming one of the most popular education websites. Their site has over 177 million visits per month, with approximately 54 percent of visitors coming from the United States, followed by Mexico, Brazil, and Peru. Blackboard.com's marketing strategy focuses on direct, with 64.5 percent of traffic coming from this channel, followed by referrals with 19.96 percent, and search with 9.03 percent (99.95 percent of which is organic).
When you first visit blackboard.com, you immediately notice how easy the site is to navigate. Browse content as a student or educator, selecting topics from several drop-down menus, including Teaching & Learning and Industries. Although the site offers an immense amount of content, it's not overwhelming. The minimalistic design ensures optimal organization and categorization of content, providing a positive user experience. Under the "About Us" section, you will find Blackboard's blog. Again, they organize all content under higher education, K12, corporation/government, and now, COVID-19. They also offer "featured stories" that touch on everything from parent engagement to online learning.
What makes blackboard.com so successful: Blackboard focuses on a specific target market, offering impeccable support and resources. As they continue to push the boundaries of learning, they attract new visitors, positioning themselves as a leader in the education industry. Their content is purposeful, engaging, and unique — the perfect recipe for becoming one of the best.
2) brainly.co.id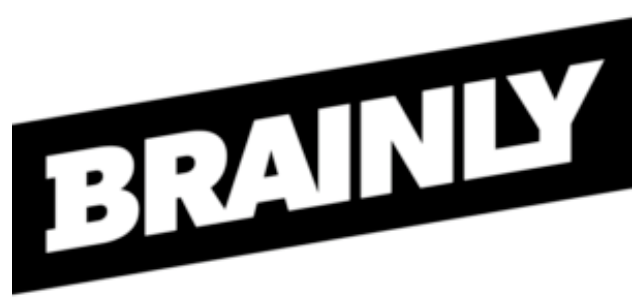 Although brainly.co.id is an Indonesian website, it appeals to people around the globe. The website can be translated into several languages, and when you scroll to the bottom of the homepage, there's an option to visit brainly.com — the U.S. site. In fact, this website is now offered in over 35 countries, across 15+ nationalities. It is no surprise that over 98.5 percent of brainly.co.id's traffic comes from Indonesia, drawing in an average of 173.8 million visits per month. The bulk of this traffic comes from search, with 92.13 percent of traffic coming from this channel — 100 percent of which is organic.
This education website is a unique place where 200+ million educational experts and students share knowledge, learn together, and solve complex problems. Their goal is to provide a platform where strength and talent is combined, tackling problems collectively. To date, there have been over 50 million questions answered. It's one of the most trusted and respected sources to get homework help, as answers are verified by experts.
What makes brainly.co.id so successful: First, brainly.co.id is free to join and easy to use. Simply ask your question to receive an answer across a wide range of subjects. From physics to biology, mathematics to history, you can also answer questions! This will allow you to earn points to increase your ranking. The website itself supports its ranking by regularly publishing to its blog, developing articles based on various categories including tech and community.
3) quizlet.com
Since launching in 2005, quizlet.com has gained a dedicated following, attracting an average of 170 million visits per month. The bulk of those visits come from U.S. residents (76.8 percent), followed by Canada, Australia, and the United Kingdom. Quizlet.com's marketing strategy focuses on search, with 71.12 percent of traffic coming from their channel, followed by direct with 25.59 percent.
Appealing to students, teachers, and parents, Quizlet will let you master any subject through the power of various tools. From flashcards to games, quizlet.com breaks down topics and subjects so that students can celebrate many minor accomplishments. In fact, 90 percent of students who use Quizlet report higher grades. This site is also a great way for teachers and parents to empower their students and children. Simply choose a subject and then browse by category. For example, there are ten categories under math, including statistics, geometry, and calculus.
What makes quizlet.com so successful: Offering a unique approach, quizlet.com is a highly trusted and reputable source. The quizlet.com blog is full of insightful resources, written across categories such as news, engineering, and design. Although quizlet.com appeals to many, its content is specific enough to carve out a unique niche within the education industry.
4) schoology.com
Pulling in an average of 152.5 million visits per month, schoology.com is a PowerSchool product. Their mission is powering the education ecosystem with unified technology that allows both students and educators to reach their full potential. Today, the company is the leading provider of K-12 education application technology, supporting over 45 million students across 80 countries. The bulk of this website comes from a direct channel, with 12.46 percent of their traffic coming from search — 99.99 percent of which is organic.
Schoology.com is helping districts get up and running with distance learning, offering support to both teachers and parents. Learning from 20+ million users over the past decade, this product comes pre-integrated with more than 200 tools and education platforms, including Dropbox, Google Drive, Evernote, SchoolTube, and so much more. There is plenty of content on their website under the categories Stories and Connect — which features the schoology.com blog.
What makes schoology.com so successful: Schoology.com focuses on the unique ways in which students of varying ages learn. They have conducted thorough research to develop the best possible product and resources, creating a community of students, parents, teachers, coaches, and administrators. Their blog is insightful, inspiring, and data-driven.
5) quizizz.com
Another excellent resource for studying in class or at home, quizizz.com offers gamified quizzes for every subject. Either pick an existing quiz or create your own! Each month, quizizz.com records an average of 103.5 million visits. Traffic from direct sources and from search are fairly close with 48.67 percent of traffic coming from direct and 46.53 percent coming from search — 99.99 percent of which is organic. Loved by over 50 percent of educators across 150 countries, Quizizz is easily one of the top education websites available online.
What makes this platform so effective is its ease-of-use. After creating a quiz, participants see questions on their own devices and teachers get great data — there's no need to grade!
What makes quizizz.com so successful: Quizizz is fun and engaging, yet professional and purposeful. The Quizizz blog reflects the brand, focusing on the benefits of this learning platform as they apply within the classroom. Considering the platform's motto is "engage everyone, everywhere," their goal has been to grow a large, dedicated following, which they have successfully achieved.
6) clever.com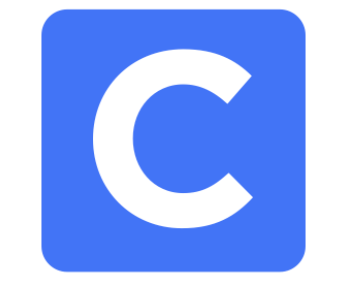 First founded in 2012, clever.com brings all K-12 applications into one secure portal, offering a single sign-in for everyone within a certain district. Aimed towards students, family, teachers, and district admins, Clever is a trusted digital learning platform offering resources, instruction, and communication all in one place. Being a popular choice across the nation, clever.com is now seeing an average of 133.7 million visits per month — a number that has significantly increased in the year 2020. Nearly 100 percent of traffic comes from the United States, with 72.19 percent of traffic coming from direct sources and 12.25 percent coming from search — 99.98 percent of which is organic.
The website itself is easy to navigate, offering a wide selection of products. Under the category "company" — you will find everything from an About Us section to a news tab, as well as a high-quality blog. As they say, Clever's blog is "a place to learn about the magic of education technology." They have organized their blog based on their audience, creating articles for teachers, districts, and partners.
What makes clever.com so successful: Clever.com understands their audience and caters to their needs. Although they offer a product, their content goes far beyond that. They leverage the content they create to encourage visitors to learn more about the products they provide while creating a strong, Clever-centric community.
7) mheducation.com

McGraw-Hill is a well-respected learning math company, as well as one of the "big three" educational publishers, providing customized educational software, content, and services for pre-K through postgraduate. On that note, it's no surprise that mheducation.com is one of the top education websites, full of exceptional, targeted content. On average, this website has over 50 million visits, with the bulk of that traffic coming from the U.S., followed by Canada. This traffic is mainly direct, followed by referrals, and then search.
While there's plenty of content to browse on their homepage, you have the option to click on three core menus — Pre-K-12, Higher Ed, and About. Under the "About" section is where you'll find some of their most strategic content in the form of the company's social responsibility, diversity, and news. There are also plenty of additional resources available, because as they say at McGraw-Hill, "learning changes everything."
What makes mheducation.com so successful: When it comes to education, McGraw-Hill stands above the crowd. They combine the science of learning and the art of teaching to create the best possible experience for both students and educators. They really know their audience, developing a content strategy around those who remain loyal to their brand, as well as those who would benefit from their products most.
8) udemy.com
Udemy.com is an online learning and teaching platform now offering over 130,000 courses and has 35 million students. First launched in 2010, Udemy has seen immense growth over the past decade. Today, the site sees an average of 87.5 million visits per month. Unlike many other education websites on this list, udemy.com's traffic comes from a diverse group, with the top five countries by traffic being the United States (19.19 percent), India (13.68 percent), Brazil (7.79 percent), the UK (4.12 percent), and Turkey (3.67 percent).
It's easy to get started with Udemy. Click "categories" and you'll have your pick of more than a dozen core categories which are then broken down into subcategories. For example, health and fitness is broken down into general health, sports, nutrition, mental health, dieting, meditation, yoga, etc. There are plenty of resources available, including their comprehensive blog.
What makes udemy.com so successful: Being the provider of the world's largest selection of courses, it's no surprise that Udemy has attracted a large, loyal following. New additions are published every month and visitors can get personalized learning recommendations. The Udemy blog covers all the categories offered on their site, creating content that appeals to those studying design, marketing, business, data science, IT, and more.
9) chegg.com
Chegg is unique in that it offers step-by-step textbook solutions and online tutoring. It is also a marketplace to buy, sell, or rent used textbooks. Each month, chegg.com records an average of 78.9 million visits. Chegg.com's marketing strategy focuses on search, with 73.44 percent of traffic coming from this channel — 98.55 percent of which is organic.
Chegg.com is highly interactive, providing a reliable, professional resource for those in need of educational assistance. Although Chegg is known for its tutoring and textbook resources, they offer much more. For example, Chegg Writing offers automatic citations, plagiarism scans, and 24/7 help; Math Solver helps individuals understand math, one step at a time; and Flashcards helps students conquer any course.
What makes chegg.com so successful: Chegg.com is a multifaceted education website that focuses on results. Their vision is to improve the overall return on investment in education. Based on the tools, resources, and support they provide, they help students learn more in less time and at a lower cost. They have already reached millions of people, making a significant impact.
10) seesaw.me
A team of educators, engineers, and lifelong learners, Seesaw's goal is to ignite students' passion for learning. Seesaw.me offers student-driven portfolios and simple parent communication. Students use built-in tools to capture what they know, teachers gain insights so they're able to teach better, and families engage more. Based on this approach, they attract around 74 million visits per month.
As they say at Seesaw, "meaningful learning can happen anywhere." Their goal is to support teachers, students, and families and enhance the success of remote learning. Currently used by over 10 million users across more than 75 percent of schools in the United States, Seesaw has a broad reach, yet meaningful impact. Offering several resources with a core focus on remote learning, they continue to influence millions across the nation.
What makes seesaw.me so successful: Seesaw is a classroom app that helps bridge the gap between students, teachers, and family members. This app inspires students to do their best and saves teachers' time, allowing students to create a student-driven digital portfolio. They then use this portfolio as a guide for teachers, offering parents a glimpse into their child's education.
How Scripted Can Assist Those In the Education Industry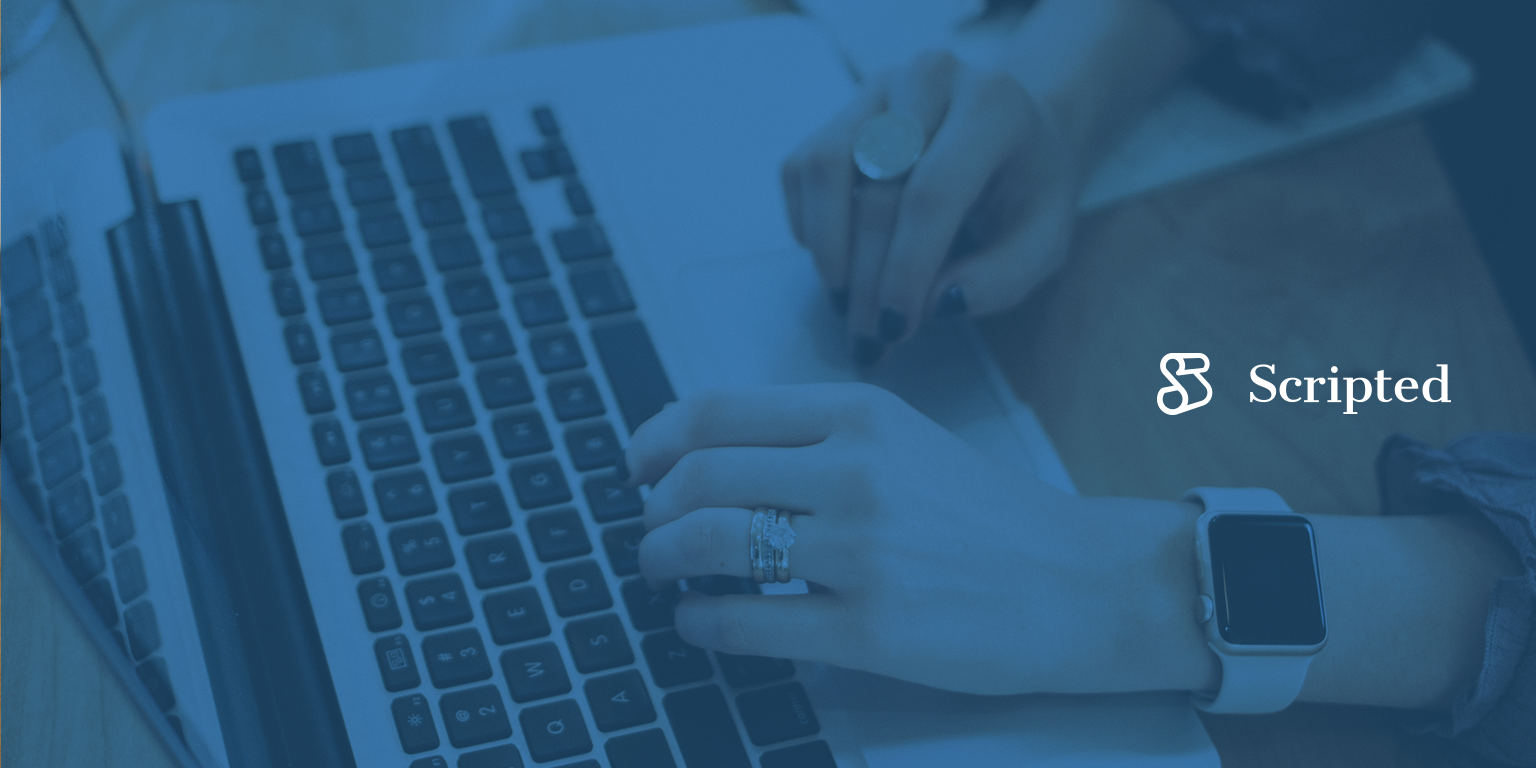 Statistics show that as of 2019, it takes approximately four hours to write a blog post. Blogging and content creation, in general, are time-consuming, which is why it's so beneficial to delegate this task. It's also important that the content you publish is of the highest quality, which is another reason partnering with expert education writers can lead to a greater ROI.
Being in the education space means you have an obligation. Students, teachers, parents, and anyone else involved in the education system will look to you for advice, support, and inspiration. That's why the content you publish must be of the highest standards. You can connect with your audience in a way that builds trust and loyalty. To become a leader in your niche and in the industry as a whole, your content must be both high-quality and unique.
Whether your goal is to boost your ranking, push sales, or grow your subscriber list, our team of talented writers will help you achieve just that. Once you become a Scripted member, you'll gain instant access to thousands of highly vetted writers. All you need to do is create a brief job description and post it on the platform. Writers will submit proposals and you can also invite specific writers to pitch based on their background and expertise. From start to finish, everything is completed on Scripted's all-in-one platform.
Since Scripted only accepts the top two percent of applicants, we provide peace-of-mind that you'll have access to the best. Once you find writers you like to work with, rehiring them for future tasks is simple. This is just one way we'll help you increase productivity so that you can optimize your greatest resource — your valuable time.
Browse Scripted's expert education writers and begin the hiring process today!
For those who would like to take an even more hands-off approach, Scripted Cruise Control offers everything required for effective content marketing — time, hard work, and expertise. Our team will help you develop a well-defined content strategy, help you generate ideas, provide a dedicated account manager, provide comprehensive reporting, and more! Learn more about Scripted Cruise Control.