Increasing Organic Traffic to Your Legal Website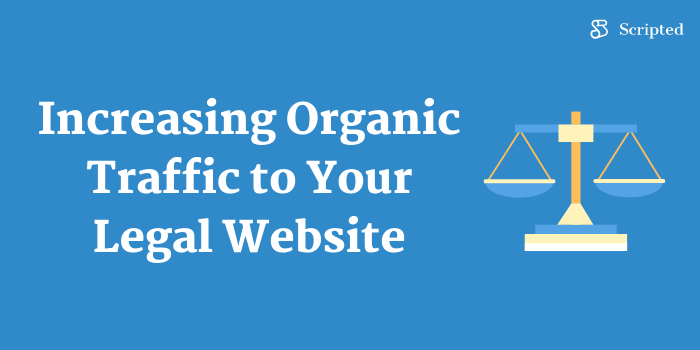 Having a legal website can help bring in clients who need your services. No matter what area of law you're practicing in, there are plenty of people who will need what you have to offer. But how do you get them to notice you, among the sea of other attorneys and legal professionals on the web?
To do that, you need good content marketing. When you marketing yourself the right way, and provide the content that people are looking for, you'll see your organic traffic naturally increase. Then you can have the client base you want, and continue to bring in more clients over time, as well.
You don't have to sort through the ins and outs of content marketing alone, either. There are great companies and writers who can work with you on SEO strategies, help you find keywords, improve your social media, and discover other ways to move your content marketing forward and your website ranking higher. Here are some of the most important things to consider.
You Need to Target Specific Keywords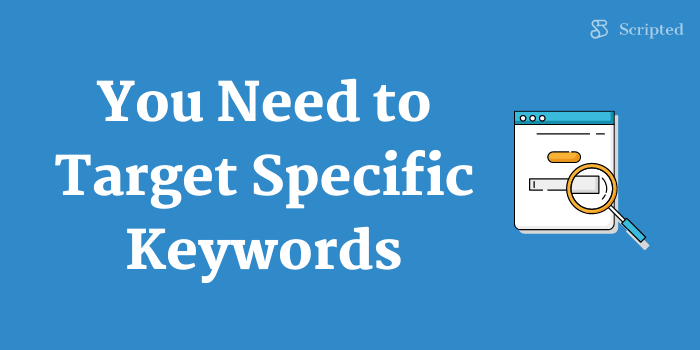 Targeting the specific keywords that will get your site noticed is one of the most important things you can do to get started on your journey to more organic traffic for your legal site. Especially by using long-tail keywords, such as the kind of legal services you provide plus the geographical area, you can really catch the attention of people who need your help. Without specifics, your content can easily get lost.
Many legal sites focus on their area(s) of expertise, so most of their keywords are in that niche. But you also want to add some keywords that might be similar, or close to your focus areas, so clients who aren't quite sure how to phrase what they're searching for can still find you. It's a great way to make sure more people know what you have to offer and can find your site organically.
On-Page Optimization is Really Important
Knowing what keywords to use matters, but it's not the only part of your strategy you need to consider. You also need to make sure you're optimizing your keywords on the page. For example, don't put them all at the bottom, or try to stuff them all into the first paragraph. If you're writing naturally about the legal profession and what you can do for clients, your SEO will usually follow along pretty well.
You can increase traffic more easily when you use the keywords people are looking for, and have them spread out through all your site's pages. That helps you get found, but also gives you a better website ranking because you're writing for humans and not trying to keyword stuff in the hopes a search engine will pick up your site. Google's algorithms are designed to catch and penalize sites like that.
Building a Content Strategy Matters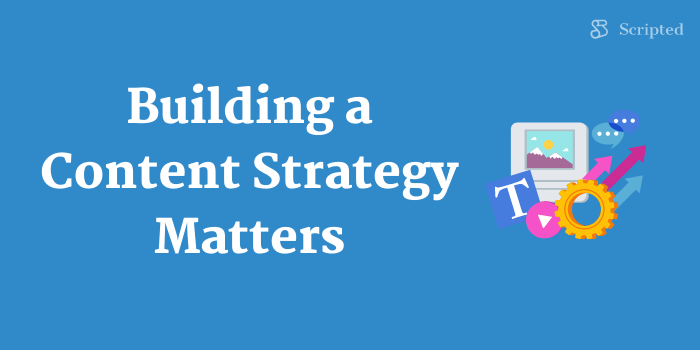 You have your keywords, and you know where to put them on the pages. But now what? You need an actual content strategy, and a good one is among the best ways to increase organic traffic to your site. Your strategy should include your own website, social media, and different kinds of content, too. Ebooks, articles, white papers, social media posts, blogs, and more can all help you get found by clients.
It's a good idea to work with professionals when you develop your strategy, though. You don't want to just create a lot of content and put it all out there, hoping to get found. That really doesn't provide you with much value and is only going to lead to frustration and struggle. Instead, work with a writer and strategist to build what you need, so you can have the maximum impact and bring in the most organic traffic.
High-Quality Links Boost Ranking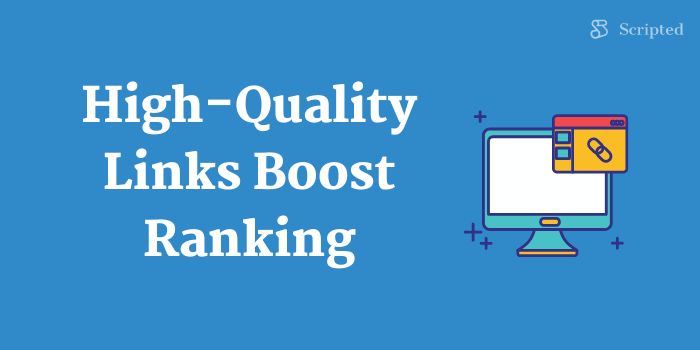 Part of your content strategy should be linking. When you link to authoritative, quality sites, you get a better website ranking over time. You also want to get good sites to link to you, by offering quality content people want to share. Interlinking your blog posts and other pieces of content matters, as well, because you can help direct clients from one important piece of information to another one.
You don't have to settle for a couple of small links to something that might not really relate. Having your content writer add links to their content is quick and easy, and can provide you with more substance to the posts and other pieces of information you're offering to potential clients. You should see your organic traffic start to increase, and you'll know you're on the right track as you grow your client base.
Use Analytics to Monitor Site Performance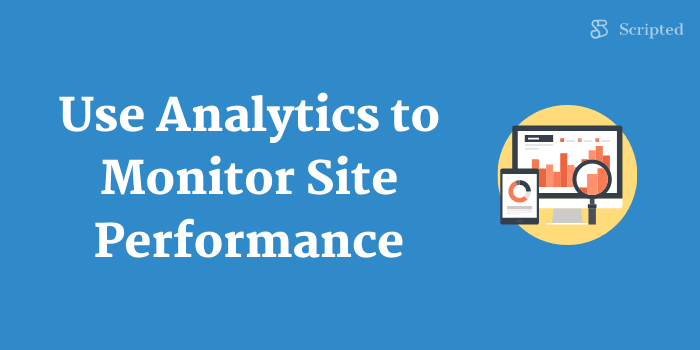 It feels good to know you're working toward more growth for your legal business. But it's also important to take a look at what's measurable. Google Analytics, for example, can help you see what's working for your legal website and what's not, as well as where your traffic is coming from, your conversion rates, and more. If you're not seeing the success you want, you can find where adjustments need to be made.
Analytics provide you with knowledge, and knowledge really is power. That's especially true when you're trying to get your legal website off the ground, or if you see that you're not as competitive as you'd like to be. There are plenty of ways to track your success, but discovering what works to increase traffic is going to be one of the most important things you can do for the success of your site.
Consider Video as Part of Your Content
You might not have thought of video as a way to add to your legal content. But there are plenty of video editors and other software suites you can use. You can also post things on YouTube, and link them back to your site to drive traffic that direction. Just make sure you take the time to make the videos professional. Especially with a legal website, you're going to want to have a strong, trustworthy presence online.
People need to be able to feel comfortable with you, but they should also feel like they can rely on your knowledge and skills. That way, you can get them coming to your site, and asking about your services. Your website ranking will increase, and you'll have more opportunities to explore reaching out via social media and other avenues, as well. People like video, as long as you have something valuable to say.
What Sites Do It Right?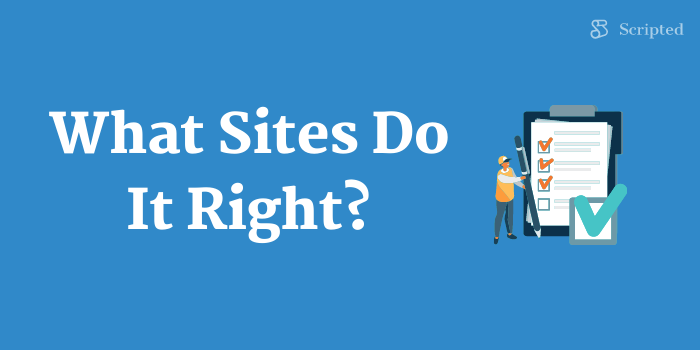 The biggest and best legal sites offer a lot to their clients, but they also rank highly in search because they know how to reach their audience effectively. They have a combination of good content and good marketing, and that means they show up in the search rankings when people look for what they have to offer. If you want your site to do the same, it's worth taking a look at what quality sites are doing right.
As a legal resource, this is one of the top sites on the web. It has nearly 10 million visits every month, and the average duration of each visit in nearly two-and-a-half minutes. That means people are coming to the site and staying, at least for a little while. They're finding what they need there, and many are looking at multiple pages. That helps keep people on the site longer, and they may also come back again.
Nearly seven out of 10 Justia visitors bounce, but that's actually not a bad rate. Most sites have high bounce rates. The key is to lower those rates as much as possible and to make sure that the people who aren't bouncing are staying long enough to find what they really need and want from the site. Justia has created that balance and continues to update its information in order to provide accurate legal knowledge.
Another big legal player on the web is FindLaw, which averages close to nine million views every month. People typically stay on the site for more than one minute, on average, and the bounce rate is eight out of 10. That's not quite as good as Justia, but it's still a significant number of people who come to the site and stay long enough to look around and locate information for their personal or business needs.
Because FindLaw is considered to be a legal authority on the web, it has a high ranking in the search engines and is often suggested when people search for legal topics. While it's taken the site some time to build up to that, it's also been popular for years with people who need legal advice but may not yet be quite ready to reach out and contact an attorney. They want to do their own research first, and they can do that with FindLaw's offerings.
Find the Right Content Writer Today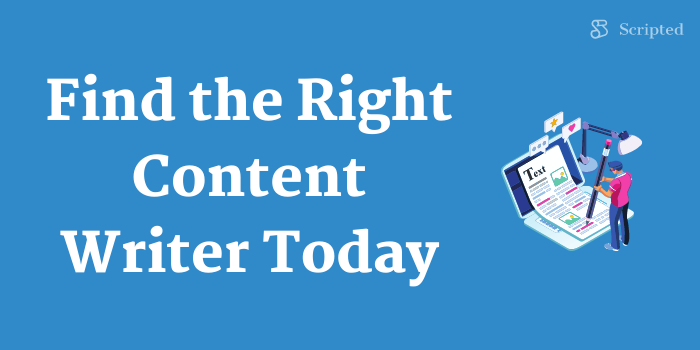 Ready to get the content marketing help you need to increase organic traffic to your legal website? We can help with that. Sign up for a 30-day trial and find the writer you need on Scripted today! Your legal website deserves great content, and we're here to help you get the quality and value you need, so your website can grow.