How do I Choose a Marketing Software for Analytics?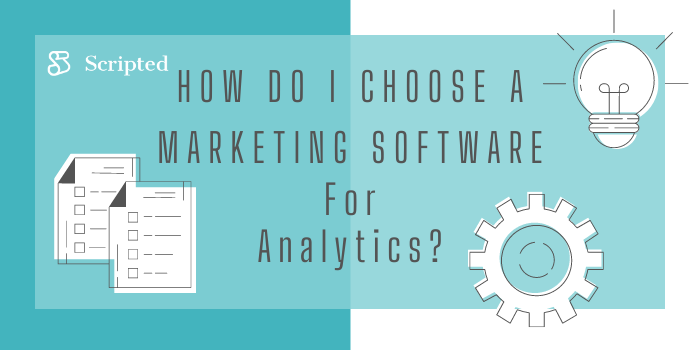 A company's marketing strategy is a key component of success within an industry. Marketing analytics give insights as to whether or not a company's strategy is effective.
Tweaking marketing strategies and putting them to work for a particular company to get the best results can depend upon the quality of analytics used for marketing. Therefore, choosing the best marketing software for analytics is essential. 
The Impact of Analytics on Marketing Strategies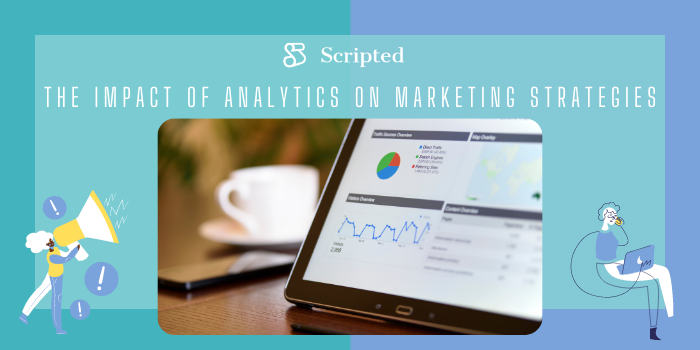 According to Harvard Business Review, companies across all markets will spend more than 11% of their budget on marketing analytics.
This is an eye-opening figure and points to the importance of wisely choosing analytics that points out marketing strategies' performance and effectiveness. 
Marketing analytics can have an impressive impact on ROI and profits when used effectively. However, analytics integration isn't as widespread as it should, given the significant edge it gives brands across all markets.
Only 21% of marketers use analytics to measure the ROI of a company's marketing investments, and 22% are getting significant results through their current strategy.
Marketing analytics software is like a crystal ball for companies. It can provide detailed information about the effectiveness of the current strategies they employ and project the outcome within a given time frame.
It can also show them where they lack effectiveness and where to focus their energy to see measurable improvements. Using a data-driven approach helps marketing be more successful and allows teams to make decisions faster. 
Highlights for Choosing Marketing Software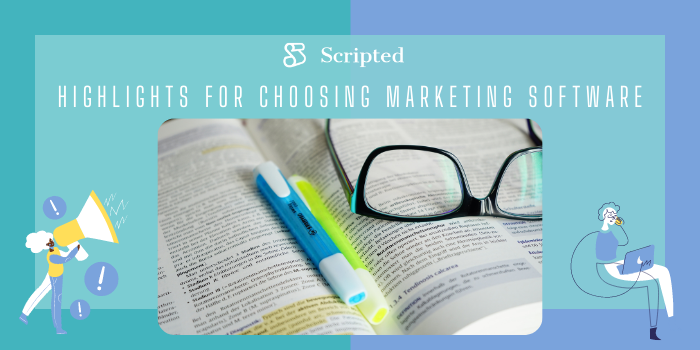 When choosing marketing software that provides the right features and analytics for your company, keep a few points in mind while shopping around.
Not all analytics are the same, and although some may be more established or popular, they might not cater to particular needs.
How Many Marketing Channels Does It Cover?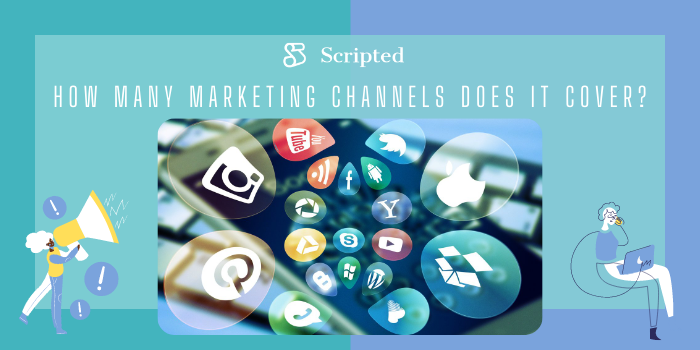 Knowing how many marketing channels you need to cover and then using those details to select software that can match your needs is one way to ensure it's a good fit for your current requirements. It also helps to ensure it covers your company's needs as you grow and expand.
What Type of Specific Data can You Obtain?
What type of data do you need to know to find out how to best approach your marketing strategy? There are a few to consider, including the following key performance indicators.
Public perception

Customer satisfaction

Customer lifetime value

Churn rate 

Profitability segment by demographic
These analytics are the key to seeing how your efforts pay off and which areas need addressing or changed to meet current goals.
Do You Get a Free Demo?
This is one of the first things to consider when narrowing down your choices. Perhaps you're in a toss-up between products and don't know which is the best for your needs.
Taking advantage of a free demo allows you to take the software for a thorough test drive. You can get a better idea if it's a good fit during the demo. Keep in mind most demos are for seven days; however, some companies give you up to a month to decide.
Does It integrate With Your Current CRM system? 
Determine if the software easily integrates into your CRM before marking a choice. If it's not easily integrated, you don't want to waste time forcing it to work.
Choose software that fits seamlessly and allows marketing teams to hit the ground running right away.
User-Friendly Design?
One of the most important aspects of selecting the right marketing software is its user-friendly features. If your team can't use it effectively, it isn't beneficial. Keep this in mind when shopping around.
Make sure there's a minimal learning curve and that it's easy to navigate and understand. After all, marketing teams are pretty versatile, but they shouldn't struggle to learn new software when focusing on their marketing strategy.
Types of Marketing Analytics and How Websites Benefit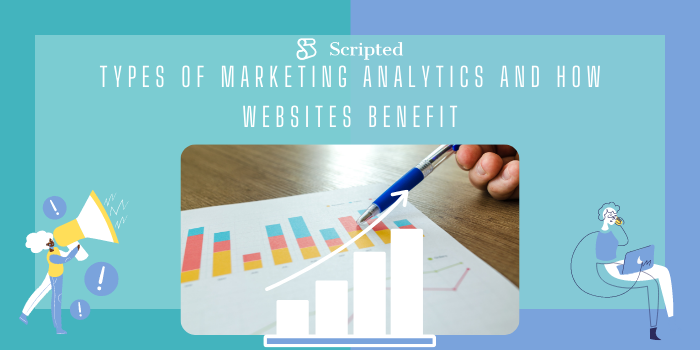 Here's another staggering figure. Most companies are using over 100 types of analytics to gauge their reach, performance, and goals.
To understand the importance of choosing the right marketing software with analytics, you need to know what types of analytics are available and which sites benefit from which analytics. In general, marketing analytics is broken into four types. 
ROI

Lead generation

Website 

Social Media
Depending on what type of company and goals are in place can determine which analytics are most important or necessary for a company. Consider the following options.
Digital Marketing Analytics
With digital marketing analytics, you're getting a broad-spectrum picture of performance from several locations. Some data generated include the following.
Website traffic

Online sales/leads

Email 

Social media 

Offline sales

Advertising

SEM/SEO
If you need a good comprehensive overview of all areas, basic digital marketing analytics is the way to go. They provide a good balance of information to provide an overall picture of performance, growth with projections for the future.
Content Marketing Analytics
Content Marketing provides readers with beneficial information and specific examples of how brands can connect and provide products and services for consumers. However, content marketing is approaching both directly and indirectly.
A good mix is an effective strategy, but measuring the content's effectiveness is crucial for connecting with the target audience and driving brand awareness.
Companies focused on content marketing or have a vested interest in optimizing their content need analytics to effectively measure statistics and data related to the campaign. Some information that's necessary include 
Engagement 

Sharing 

Lead generation

Page clicks
With the right marketing analytics software, companies focusing on content can get a better idea of where they need to reinforce their strategy and where they perform well.
Email Marketing Analytics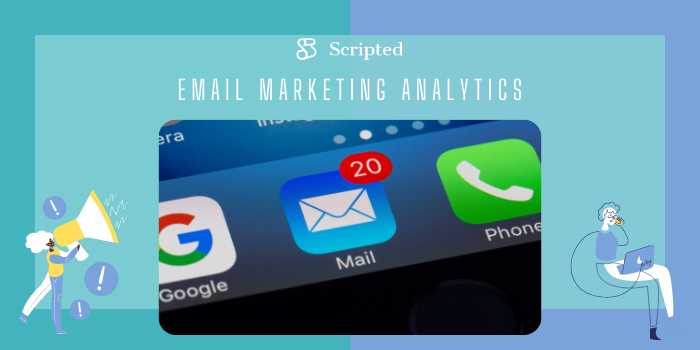 Don't underestimate the effectiveness of a well-planned email campaign. Email is still the most widely accessed digital platform on the internet, with over 4.3 billion users. There's also over 2.6 billion in revenue for companies using email campaigns in the U.S. to date.
Email Marketing Analytics can provide a better insight into each companies' email marketing campaign's effectiveness, point out which emails are most effective, and provide valuable statistics related to engagement, leads, and click-throughs to landing pages.
Mobile Marketing Analytics
Mobile marketing consists of several features such as apps, text messaging, and social media. Nearly everyone has a mobile device and uses it daily to access email to purchase products and services. 
In fact, approximately 45% of sales are done through some type of mobile device. That means companies focusing on mobile marketing need analytics that allow them to be highly effective with their campaigns to stay competitive.
These companies need precise figures to know where to add more emphasis and where they are performing well.
Marketing Software Analytics Products
Now that you know what to look for - where do you begin the search for compatible Marketing software with beneficial analytics? Here are the top marketing software options to date, with some details to help narrow things down.
HubSpot Marketing Hub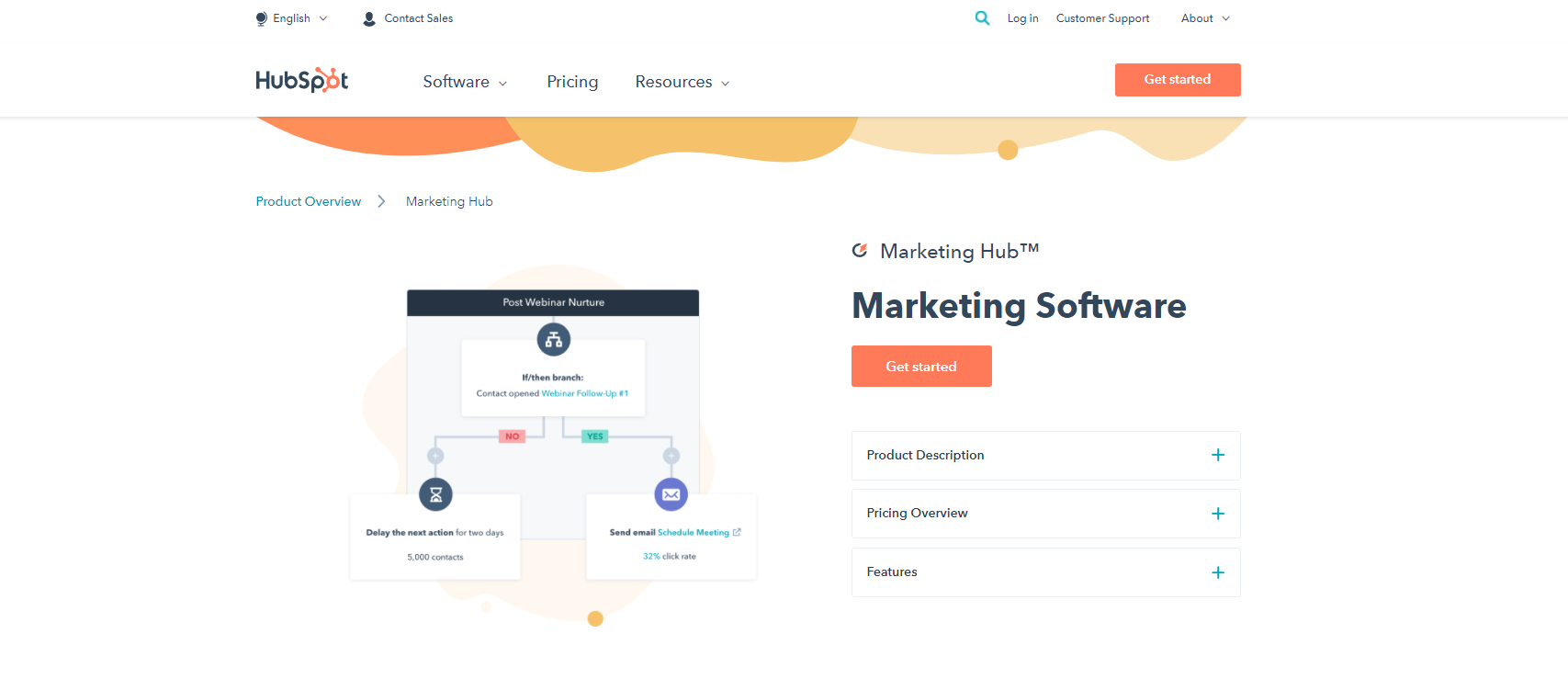 HubSpot Marketing Hub is an excellent option for SMBs to access analytics to gauge several areas of focus. It has user-friendly features and doesn't take long to learn how to use. It integrates well with most CRMs and has plenty of options. Here's an example of the areas it provides analytics.
Blogs

Social media

Ads

SEO
This is an all-in-one solution to help improve ROI and build a solid marketing campaign for most areas of interest. 
Looker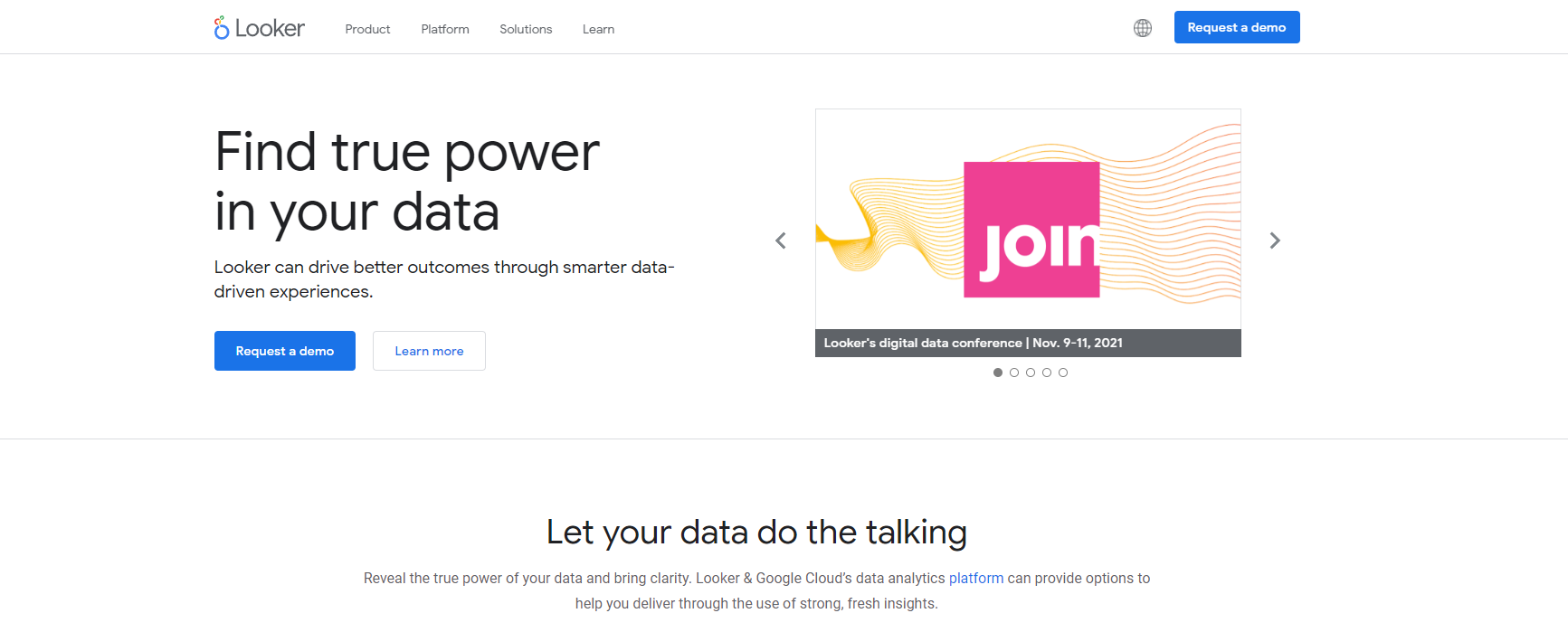 Looker is a big data analytics platform or business intelligence software that's great for medium to large companies with the need for in-depth analysis and figures to drive marketing efforts. Some features Looker analytics provides are the following. 
Multiple data sets

Cross-channel customer behavior

Comprehensive metrics
Looker also has superior integration capability and provides options for technology stacks and multi-cloud and hybrid environments. 
Semrush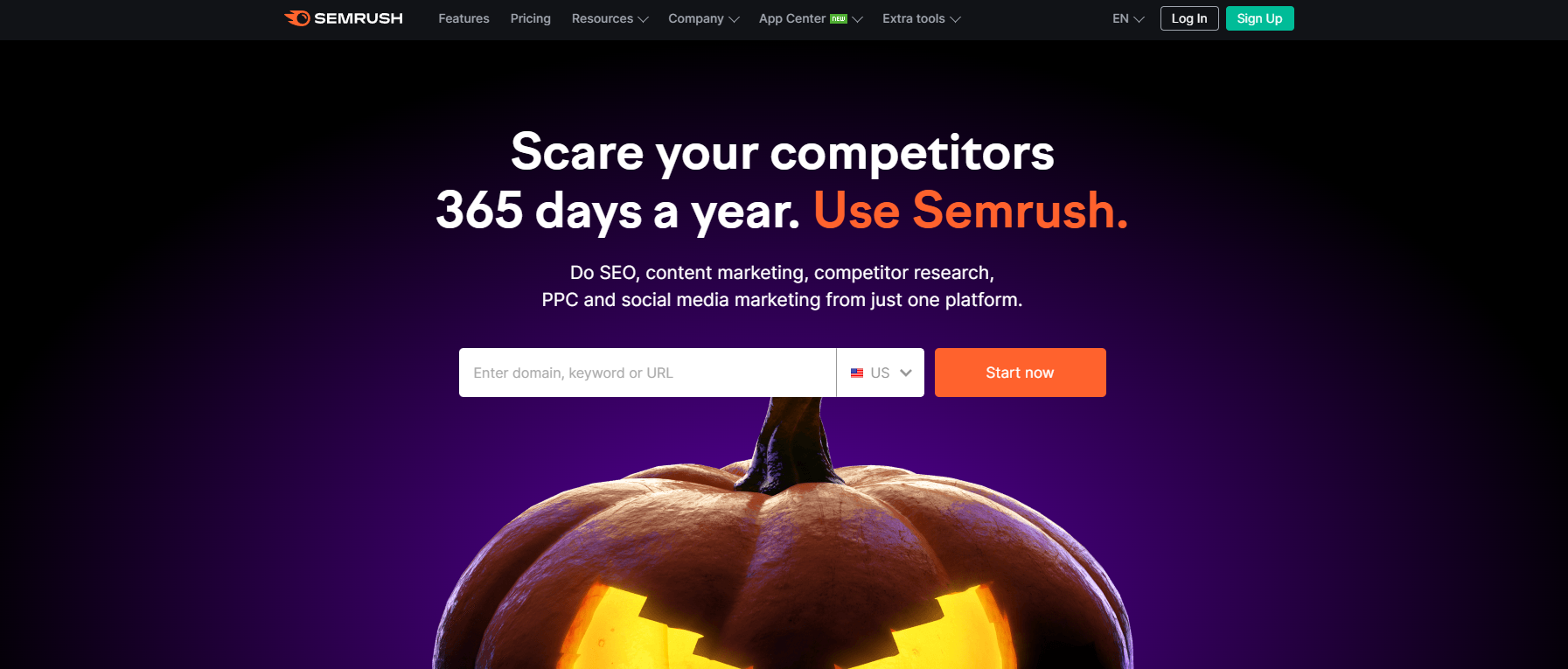 Semrush is one of the leading online marketing platforms out there. It has comprehensive analytics that helps companies of all sizes understand how their current campaigns perform. Consider these features of particular interest. 
Site audits 

SEO checker 

SERP Position tracking

Backlink profile analysis 
Semrush is another all-in-one product that allows companies to track daily and projected performance related to marketing campaigns and strategies.
MailChimp All-in-One-Marketing Platform 

The Mailchimp All-in-One Marketing platform can provide a comprehensive marketing solution for all-size companies complete with in-depth analytics. The features allow teams to easily access critical data and statistics to help them craft a better marketing strategy. Some analytics features to consider include the following. 
Reports

Sales tracking

Recommendations

A/B testing

Engagement 

Growth statistics
This software option is ideal for taking the guesswork out of marketing strategies and allowing companies to keep track of performance and areas needing attention in real-time.
Know Your Needs
There's no single optimal solution for marketing analytics. It helps to know what your specific analytics needs and goals are before you begin searching for software.
Try to narrow down the options by features and whether it's a good fit for the business size and your marketing focus. Selecting the right marketing analytics software can drastically improve business success and help gain and maintain footholds in the industry.