Why Setting a Content Calendar is So Important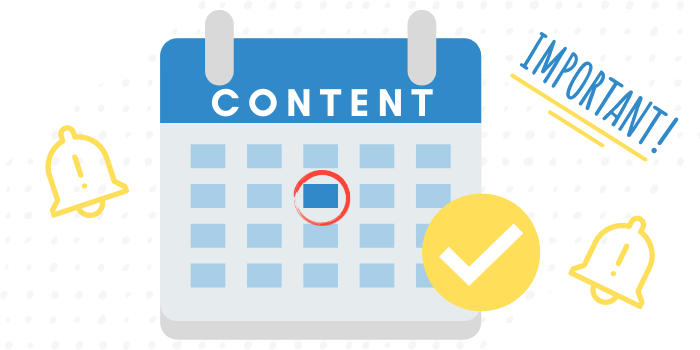 A content calendar is an important way for a company to plan for its social media efforts and for marketing on other channels as well.
In the social media world, a content calendar establishes a timeline, a marketing strategy, and an editorial vision for scheduled posts. A good social media content plan will contemplate how the company wants to position its brand on Facebook, Twitter, and other social media platforms. Planners can also think about other aspects of social media marketing, such as:
Themed and seasonal posts

Personalized or customized customer information

Engagement events like contests or quizzes

A roadmap for future marketing evolution

A brand narrative or story that persists and is built over time
So what are some of the major benefits of this kind of approach? Why do companies invest in using a social media content calendar for their marketing campaigns? There are a number of good reasons to streamline content marketing in this way, and related approaches have a lot of relevance for driving a brand and optimizing a sales funnel and all of those other optimizations that drive engagement and conversion. 
Benefits of a Social Media Content Calendar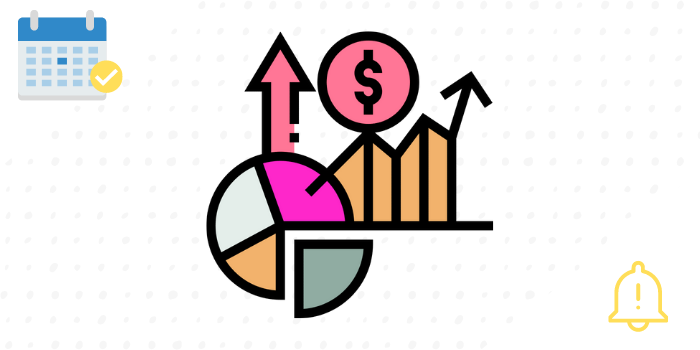 One of the more technical benefits of using content calendars for social media is that it keeps each type of content (like social media posts) flowing in a scheduled and consistent manner.
Lots of experts in the digital world will tell you that reader engagement and other metrics respond to fresh content and ongoing posting. That's been established through a lot of studies of how marketing works online.
One way to think about this concept is to look at social media marketing through the viewer's eyes. When someone navigates to a website or Facebook page, they want to see content that is recent. It shows them that there are humans behind a digital business model and that the company is still active in real-time. Also, when they see on-site or other channel content linked to Facebook (or other social media platforms), they see that someone has taken that extra step to bring that content directly to them.
Here's the reality: The Internet can be nothing more than a static front for businesses that are no longer operating or consistently engaging with customers. You can see many examples of this online where 'zombie websites' are still accessible to visitors, but no one has maintained them for a long time.
So by providing a continual flow of this type of content, the social media content calendar helps to do that work of verifying to readers that the business is still working hard (through real people!) every day to serve its customer base.
Another benefit of these calendars in social media content marketing is a sort of editorial cohesion, which is useful (and actually necessary) in a marketing strategy.
It's easy to just throw out one-off posts whenever you feel like announcing something.
But that's not a cohesive long-term plan for content marketing. It doesn't provide that consistency to readers, either, or port good content to social media on a schedule.
On the other hand, a consistent and detailed content calendar sets the stage for not one but a long sequence of posts that will conform to the same principles, style, and strategy and support marketing in the above ways in terms of consistent content creation. 
That can be worth quite a lot of time and effort, as well as cost. Looking at the return on investment for this type of content strategy, people seeking to get buy-in for these tools can think about how much of their business gets done over digital channels and how people are attracted to their brand online and through mobile devices. 
The Metrics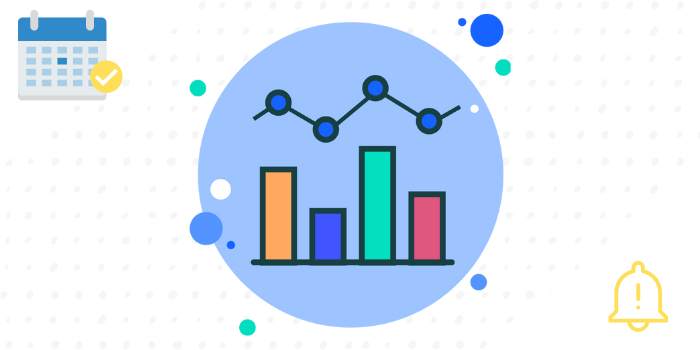 For those who want a more technical description of why companies invest in social media content calendars, a visual dashboard can be helpful.
Suppose you have a series of social media posts that were just done on a random basis. You can compare that side to side with a set of social media posts that were planned by a content calendar.
What you're likely to see is that the second set, the planned set using a content calendar template or similar tool, is going to have higher results for things like page views and bounce rate.
What this shows you is that people are paying attention.
It's sort of like the above issue with zombie pages – without a detailed set of visual metrics, the Internet activity that you get on your site and channels is just opaque. There is no way to really know unless you look at the data.
Companies do this kind of side-by-side comparison all the time, in a process that some experts refer to as A/B testing. It's often used in the context of a content strategy to compare two pieces of collateral - for example, pieces with different wording, different fonts, or any other distinctive differences - but it can be useful in contrasting social media content marketing efforts, too. 
In this context, the results can show why a social media calendar is useful to a company in content creation. Seeing those numbers' light up the board,' so to speak, can bring home the major points of value on how these systems actually lead to superior engagement and influence results.
Some companies use systems like net promoter score or even in-house AI to figure out what's working in terms of digital marketing. But even with basic analysis and evaluation, they can usually see that a content calendar is providing its own boost in terms of user experience and more.
All of this explains why companies create deliberate plans to push each piece of content to the web, instead of just having someone occasionally copy and paste part of a press release into Facebook, or strategically post a picture of a new company product or facility.
Social Media Content Calendar Template and Tools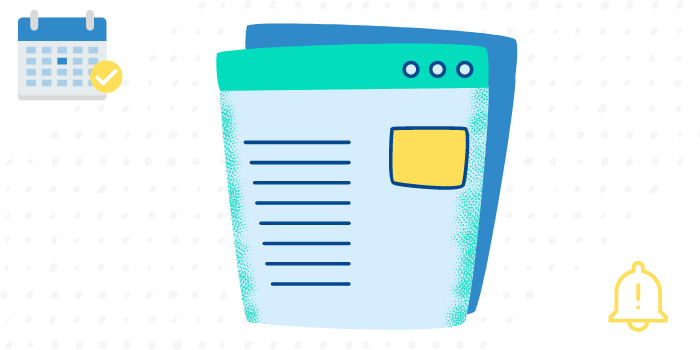 If you're ready to take that step and use a social media content calendar template to guide your marketing activities, examples of these are available online at places like Monday.com. Looking at these templates, you can start to visualize how this strategy works for a firm. Of course, each business has its own messaging to promote, items specific to the brand. But a template shows the nuts and bolts of how a content pipeline, with a defined calendar, accomplishes its objectives and guides each piece of content. 
Other tools can help to orient and craft your social media posts in a way that promotes that consistent channel development.
To take the whole process one step further, some companies talk about a strategy of unified communications or even vendor products that refer to themselves as unified communications as a service (UCaaS).
Part of what this means is that the company is conforming all of their branding and all of their marketing to a specific strategy and philosophy.
The content calendar can be a key component of this type of approach. So in talking about unified communications and channel branding and everything else that goes along with top-class digital marketing, consider the content calendar as an administrative tool to start optimizing how a business uses its online footprint for brand visibility. Use Scripted writers to get the content that you need for a well-run business marketing plan.