Best Education Blogs For Content Writers to Read
"Education is the passport to the future, for tomorrow belongs to those who prepare for it today." — Malcolm X
As of 2020, there are over 152 million blogs on the internet. Considering that approximately 77 percent of internet users read blogs regularly, there are plenty of opportunities available. Education blogs are becoming a means for students, administrators, and educators to learn and interact more efficiently than ever, which is fueling their popularity.
Those who have blogs in the education space cover a wide range of topics, ranging from e-learning and education news to research and technology. Whether you operate a blog for teachers or a library-based blog for students, one thing is certain: education blogs have the power to influence, motivate, and teach. While there are thousands of education blogs, those that are most successful have one key thing in common — the content they publish.
The following blogs are the "best education blogs" online for a reason. The content they create is of the highest caliber, positioning these websites as reputable leaders in the education industry. Here's what makes them so successful.
KQED — MindShift Blog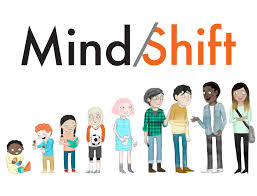 First launched in 2010, MindShift focuses on the future of learning and how we raise our kids. With nearly 900,000 followers on Facebook, this blog has a large, loyal audience. Covering everything from the latest research and innovations to cultural and technology trends, MindShift has a unique audience of policymakers, parents, teachers, and learning enthusiasts. This website also highlights important issues that affect students, including inequalities, social and emotional learning, mental health, and much more. Their blog is categorized into the following core topics — news, arts and culture, and science. They also offer a popular and informative podcast.
What makes MindShift one of the best education blogs: People are so drawn to MindShift base on their approach. Exploring all aspects of learning and teaching, with a core focus on technology and media, visitors have access to a variety of subjects and a diverse set of topics. Parents, students, and educators can all benefit, as MindShift highlights educational innovation that shape learning today.
The Guardian — Teacher Network Blog
Covering the latest news and opinions within the education space, the Teacher Network is run by the Guardian. The majority of blog posts are written by teachers for teachers, as well as experts in the world of education. Publishing an average of two posts per day, this blog highlights topics ranging from work-life balance to the latest university news — and in many cases, they speak about issues that are not often brought to the spotlight. For example, "Secret Teacher: Class, I wish I'd told you the truth about my mental health."
What makes the Teacher Network one of the best education blogs: The Guardian is a well-respected news and media outlet, which has helped drive the Teacher Network's positive reputation. However, it is the quality of content published that keeps readers coming back for more. Covering topics that matter, this blog offers immense value to its readers.
Discovery Education — Digital Education Blog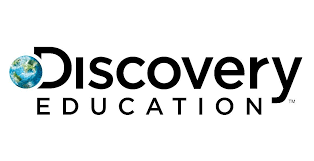 Founded in 2010, Discovery Education is all about "transforming teaching and learning." When you first visit Discovery Education, you immediately notice the top menu, which makes it easy to navigate the available content. Each topic offers an additional drop-down menu, featuring a wide range of articles. For example, browse articles based on subjects, such as science or literacy; or go directly to articles that are trending. Regardless of the topics you're interested in, all articles are written to the same high standard. Their Digital Education blog is all about "creating flexible minds with agile skills."
What makes Digital Education one of the best education blogs: Again, Discovery is a name that people trust — especially those interested in STEM topics. Their Digital Education blog provides engaging, high-quality content, as well as ready-to-use lessons, collaborative tools, and other practical teaching resources.
The New York Times — Education Blog
The New York Times needs no introduction. With more than 17.4 million Facebook fans and over 47.7 million Twitter followers, they publish some of the most reputable content online. Their "education" blog covers a wide range of unique topics and personable stories, connecting with their audience on a deeper level. Categorized into either "Learning: A Special Report" or "The Learning Network," all articles published offer significant value in terms of those impacted. For example, "How the Pandemic Is Affecting What Babies and Toddlers Learn" and "So You Got Financial Aid for College. But How Do You Pay for the Rest of It?"
What makes the New York Times' Education blog one of the best education blogs: Much like The Guardian, the New York Times is a name that people know and trust. The content they produce is both valuable and engaging, and their Education blog is no exception. Publishing 2-4 posts daily, their content is current and relevant, touching on today's most pressing topics.
Khan Academy Blog
Khan Academy's goal is to provide a "free, world-class education to anyone, anywhere." Their audience is made up of teachers, parents, and learners, as their services are intended for every student, in every classroom, to create real results. In fact, it was found that 90 percent of U.S. teachers who used Khan Academy found it to be effective. Their blog offers content related to news, educators, engineering, and homeroom.
What makes the Khan Academy blog one of the best education blogs: Although Khan Academy is free, its price tag does not reflect the quality of content offered. Each blog post is incredibly well-written and purposeful, focusing on topics that are currently affecting students, educators, and parents. On average, they post once a week. While this is less frequent compared to the other blogs on this list, their posts are lengthy and packed full of additional resources.
Inside Higher Ed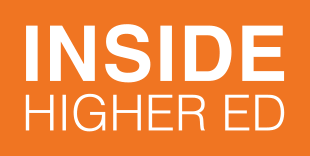 Inside Higher Ed is an online publication and media company that provides news, resources, events, job postings, and opinion pieces related to university and college topics. Under the "News and Views" section of their website, you'll find content on admissions, teaching, and diversity, as well as letters to the editor. Each day they post a new article on their blog, highlighting the topics that matter most to their target audience.
What makes Inside Higher Ed one of the best education blogs: Inside Higher Ed is slightly more specialized than other education blogs, as it focuses on college and university education. Their blog posts are interesting, covering topics that need to be discussed. For example, "Elections Have Consequences" and "Can These Colleges Be Saved?" When viewing any of their blog posts, you will also see what's "popular right now" on the right hand of the screen. This encourages their readers to stay on the site longer.
George Lucas Educational Foundation — Edutopia

Edutopia is all about sharing learning strategies that empower and improve K-12 education. This blog aims to help students acquire the right skills, attitudes, and knowledge needed to thrive in their studies, careers, and adult lives. Shining a light on what works in education, their content offers advice and tells stories that support innovation and continuous learning. There are dozens of topics to read about, including arts integration, after-school learning, blended learning, bullying prevention, education trends, financial literacy, lesson plans, mental health, online learning, technology integration, and so much more.
What makes Edutopia one of the best education blogs: The passion that Edutopia brings to the table is practically unmatched. They view improved education as the key to the survival of the human race. This passion drives the content they produce, ensuring that it's as accessible and relatable as possible.
eLearning Industry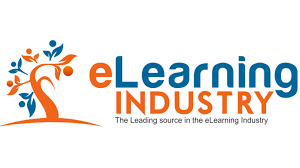 Fewer topics are more relevant in 2020 than online learning. Following the recent pandemic, teaching professionals and parents are in need of more digital learning resources. Offering a support community for these teachers, eLearning Industry publishes daily articles covering all things related to eLearning, ranging from the latest software to effective teaching techniques. Each month, over 936,000 professionals and corporate buyers visit the platform, and their articles continue to be a core component of their marketing strategy.
What makes eLearning Industry one of the best education blogs: Aside from being on-trend in terms of digital education, eLearning Industry is known as the world's largest knowledge-sharing platform. Today, the website serves thousands of individuals, organizations, and teams, delivering content with a purpose. Their content is of the highest caliber, making them a leader in the industry.
How Scripted Can Help Those in the Education Industry

The websites above have a whole team working under them, including professional content writers. Whether you are just launching your blog or are looking for fresh content to reignite your brand, Scripted can help. Offering thousands of highly vetted writers, Scripted's all-in-one-platform and team of expert education writers can take your content marketing strategy to new heights.
From blog content to press releases, social media content to video scripts, our team of writers deliver quality content that converts.
Browse our selection of education writers and get started today!