Social Media Promotion, Winning Backlinks, and Email Marketing Automation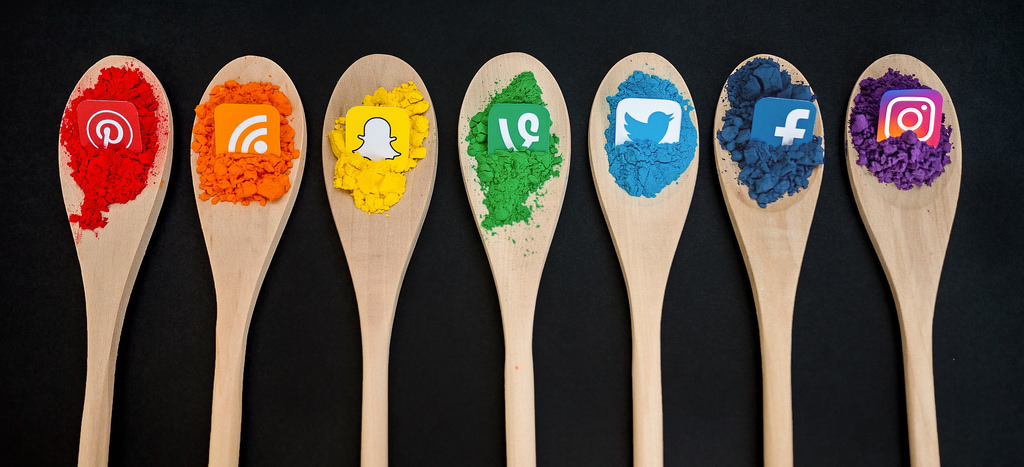 If a blog post is published in the forest, and no one reads it, does it even make a sound? Okay, that may be a stretch, but you get the point. The most engaging blog post in the world won't drive results if you don't promote it, and content promotion requires at least as much effort and creativity as content production.
Social Media
Social media promotion is table stakes in content marketing. In other words, if you do nothing else to promote a blog post, at least tweet it out and share it on Facebook.
Beyond the bare minimum, you should follow thought leaders and influencers in your industry, and share a healthy balance of self-promotion, re-shares of other people's content, and your own non-promotional thoughts and "hot takes."
Not every post has to have a link! At least one in three should be just an insightful comment.
Paid Social Exercise
Let's take your best performing piece of content, ideally something longer-form like a white paper or ebook, and promote it!
LinkedIn offers Sponsored Content, so publish some (or all) of the piece on LinkedIn. Then put a little bit of money behind it as a Sponsored Content piece and drive some engagement!
Meanwhile, you can share a link to it on Facebook, then "Boost" the Facebook share. Now you're running a multi-channel paid social content marketing experiment! How's that for a buzzword grab bag?!
Pro Tip: Put the content behind a registration wall so that you can collect information on the interested leads.
Backlinks and Syndication
When other sites link to or re-publish your content, your brand grows in a variety of ways.
Backlinks give you "SEO Juice" (a.k.a. Domain Authority) in the eyes of Google, they drive referral traffic (people who would otherwise never have heard of you), and they help you establish yourself as an authoritative voice in the intellectual landscape of your industry.
But getting people to link to your content is hard! A lot of novice marketers have an "if you build it they will come" mindset about getting backlinks. In other words, they think that purely by publishing insightful, well-written content, they'll be rewarded. For better or worse, that's not the way the world works. Earning links and establishing authority takes elbow-grease and time.
Cold Email Exercise
Cold email gets a bad rap. Sure - emails from strangers are annoying when they're sloppy. But sloppy ads, tweets and blog posts are annoying, too! You never know where a personalized, thoughtful email from out-of-the-blue might take you. In fact, a cold email was how we ended up with the domain name scripted.com!
Start by making a list of 20 thought leaders, influencers, potential partners and standard-bearers in your industry.
Pro Tip: Aim for up-and-comers in the space or someone whose peak notoriety has passed; these people are usually less inundated with requests on their time, so this will significantly increase your chances of getting a response.
List them in a spreadsheet, and craft a personalized message for each. You can make a direct request ("Would you mind sharing this article with your Twitter followers or linking to it on your website?"), or you can try a softer sell ("I thought you might find this article interesting!").
To be candid, you'll be lucky if one or two of the 20 respond. And you'll be very lucky if any of them link to your article. It's a numbers game, and the reality is that you need to reach out to a ton of people to find a few who are interested. But the folks you find will be valuable relationships and earnest endorsements!
Pro Tip: Use a link checker to find broken links on someone's website, and then use that as your ice-breaker: "Hey, I noticed on your website's Best Soup Companies page you tried to link to Campbell's Soup but the link is broken! If you get a chance to fix it, I'd love it if you could also add a link to my company..."
Newsletters & Marketing Automation
Just as backlinks aren't going to magically appear across the web, pointing to your content, readers aren't going to show up at the doorstep of your blog, begging for another listicle. But they will check their inbox every morning.
Email is a surprisingly effective means of getting prospective customers across the finish line. About 20% of Scripted's revenue is the direct result of an email newsletter or nurture campaign.
Email Nurture Exercise

Use a marketing automation platform like Intercom, Autopilot, or MailChimp to turn a blog post into a newsletter. With a compelling photo at the top, a catchy call to action, and a short snippet from the blog post, drive readers from their inbox to your blog. Add UTM parameters to any link in the email, as it's sometimes hard to attribute email traffic.
As you master the art of the newsletter, you'll want to take every (reasonable) opportunity you can to justify another newsletter. Company news, product updates, current events and holidays are all great excuses to reach out.
For any newsletter that is evergreen (meaning not relevant to a specific time or event, but focused on general best practices or insights), you'll also want to add it to the email drip (an automated series of nurture emails) for new prospects.
There are plenty of guides on the best practices of email nurture, but it suffices to say that you should use a marketing automation platform to email your prospective customers early and often, based on triggers and data you've collected.
For example, Scripted has seen great results from an automated email that we send after a prospect views a writer's profile, but leaves the site before starting a project. Our automated email says something to the effect of "David T. is still ready to work with you!" When implemented well, marketing automation reminds the customer that there is a human out there, excited to help as soon as they are ready!
Pro Tip: An email's subject line is the biggest factor in its success. So always A/B test any new subject, and experiment endlessly to improve open rates and conversion.