ContentCal Tool Review: Features, Benefits, & Pricing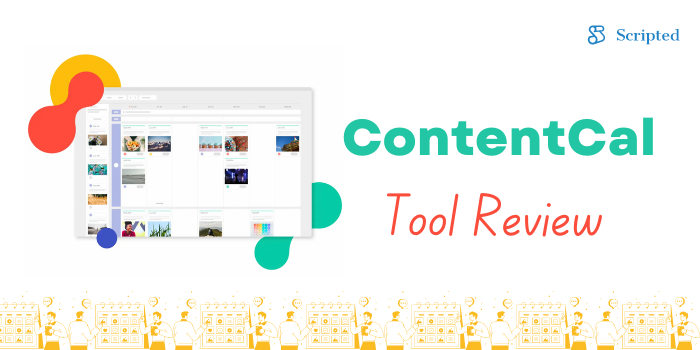 From Buffer to Loomly, if you've spent any amount of time looking for a content planning solution, you've probably come across a variety of platforms promising to do the job. ContentCal is another option on that list, but with added features that could give you the complete, all-in-one solution you've been searching for. Here's what you should know about ContentCal and what it can do.
What to Consider When Looking for a Content Calendar Solution
While tools like Buffer focus on social media scheduling with some added functionality, ContentCal seeks to be your comprehensive solution for planning and publishing your content. With features that help you find ideas, share them with colleagues, and collaborate on the next big project, ContentCal is about more than merely scheduling the posts you write -- it can help you plan, prepare, and perfect them.
Moreover, ContentCal has features that prove this is a platform meant for the big guns. Permissions settings, for example, ensure that your users only see what they need to see, making ContentCal an ideal solution for a marketer offering services to clients or for a brand with a growing team that needs to stay focused on their own tasks.
Approval workflows, commenting, and other tools further boost collaboration, making ContentCal a truly "all-in-one" type platform for content marketing management, so your team doesn't have to keep bouncing from one meeting, spreadsheet, or email thread to the next. Everything is organized and in one place, promoting that tidy optimization you've been after.
Before we dive deeper into what ContentCal has to offer, consider these features that may be important to you when finding a content scheduling tool:
Scheduling should be the core feature and, therefore, very easy and intuitive. A visual interface is ideal, as that will help your team see what's going where and when at a glance. Being able to switch between a list and calendar view, for example, could come in handy.

Tools to help you find ideas and plan content are almost just as important, and ContentCal definitely delivers here. Clip content from across the web and instantly share with team members so you can come up with fresh ideas.

Collaboration is a big focus for ContentCal, but you have to ask yourself whether it's really necessary for you. In fact, a lot of the tools you're paying for with this service are collaboration-related, which is great for teams, but irrelevant if you're a solo marketer handling projects for clients (unless you plan to invite your clients into the system for their hands-on help).

In addition to helping you come up with ideas and bring them to life, the best platform will also think about after you hit publish. ContentCal does this with its "Engagement" tools, which help you find top comments and interact with followers on social media so your brand can build its reputation the easy way.
Features and Benefits of ContentCal

ContentCal has a long list of features, all aimed at making content marketing a tad easier. These tools are divided into four cores:
Publish:

Plan, schedule, and publish across platforms with ContentCal. Clip and share ideas from across the web, keep a bird's eye view thanks to the content hub, and assign users to various access levels to keep things organized. Tag by hashtag, category, or campaign and use the pinboard and notes features to communicate ideas.

Engage:

ContentCal houses all of the conversations you're having across social media in one place, so you never miss a beat. You can also assign conversations to team members, encouraging collaboration and delegation. Real-time replies help keep things moving.

Analyze:

No more confusing charts or numbers. ContentCal puts all your data into one place and displays it beautifully so you can get the information you need at a glance. You can even create custom reports for stakeholders.

iQ:

Take advantage of AI to gain insights into how you can improve your social media presence across platforms. This tool is coming soon and is set to offer quality scores, competitor benchmarking, and more.
One of the best things about ContentCal is that the company is growing and constantly adding new features, but they're doing so in a measured manner with a nice pace, ensuring that the functionality doesn't expand beyond their core focus and that the user experience always remains the top priority. All in all, this is a tool worth investing in.
Pros of ContentCal
The cost of ContentCal is extremely justifiable and easily scalable, whether you're a solo marketer or a team of professionals with countless channels (and even multiple brands) to manage. They even offer a free "hobbyist" plan, ideal for a new business or if you just want to try it out.

The constant feature expansion may seem daunting, but ContentCal has gone about things in an extremely well-planned manner, ensuring that users are getting the features they request while never compromising on experience or the intuitiveness of the dashboard.

The learning curve is minimal, and starter guides will have you zooming around the dashboard in no time. The collaboration tools are just as easy to use, ensuring your entire team can get behind ContentCal right away and start getting results.

While most scheduling tools offer some sort of content planning features these days, ContentCal takes things a step further. The combination of collaboration and planning functions makes for a really well-put-together tool, whether you're clipping something off the web for later reference or researching trending hashtags.
Cons of ContentCal
If you truly just need a simple scheduling tool where you can plug in your posts and put them on autopilot, ContentCal probably offers too many features for you. This can clutter your dashboard and means you'll end up paying for things you don't use.

ContentCal is truly ideal for collaboration, but if you're working on your own, this can also lead to you paying for things you just don't use. You can try the free "Hobbyist" plan to see if that fits your needs, or else consider another option with less focus on teams.
ContentCal Plans & Pricing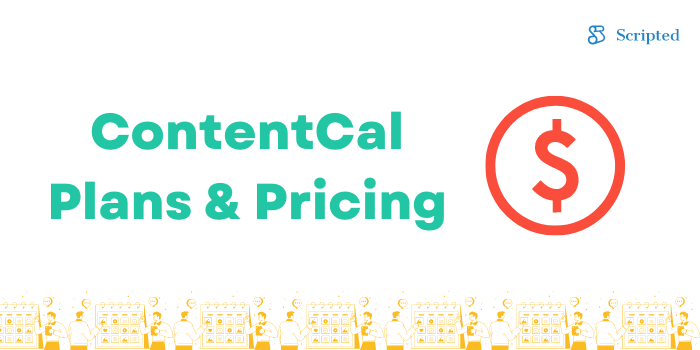 If you pay annually for ContentCal, you'll save 20% off the rates listed below.
Pro:

This plan is only available for annual plans, in which case it costs $17/month. You'll get one user, one calendar, four social profiles, and up to 150 scheduled posts each month.

Com

pany: Pay $59/month for two users, two calendars, eight social profiles, and unlimited scheduled posts. You'll also get collaboration features.

Agency:

With custom pricing, the Agency plan will allow you to bring all of your clients, and it will scale to fit your needs.

Hobbyist:

This free plan offers one user, four profiles, one calendar, and up to 10 posts per month.
If you need a custom plan, you can customize either the Pro or Company plan by reaching out to the support team. ContentCal also offers various add-on services for extra fees, and the exact features included varies from plan to plan. For instance, the Pro plan doesn't have any collaboration tools.
Customer Reviews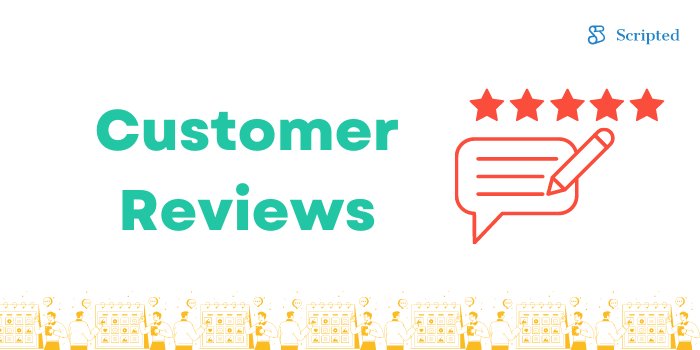 "Contentcal is very simple to use, but very powerful. We started using it for Facebook and Twitter social media management, but we've now added instagram, LinkedIn and Google my business. The zapier integration is revolutionary - we're now pulling in data from news aggregator sites and posting the links for our page visitors to view. We're also exporting from the ContentCal planner to our wordpress blogs to help google see the site as active. We're doing a few tricks to the content for SEO purposes too!" via GetApp
"This platform is perfect for agencies, distributed organizations, or anyone who needs to manage and participate on multiple social media accounts. It could not be any easier, which is perfect for teams with varying degrees of ability. And, the ability to create custom workflows and approvals that reflect your unique governance plan is unmatched. Non-profits, government entities, higher-ed, agencies, and anyone who manages more than one business or online personality where more than one person needs to contribute content will love this!" via GetApp
Power Your Content Marketing
Ultimately, ContentCal is a feature-rich content planning and scheduling solution that can help your brand grow its online presence, but you already know that content marketing goes far beyond when or where you publish. If you're looking to get a leg-up with your content marketing strategy, it's time to consider Cruise Control.
With Scripted's Cruise Control, a professional content strategist will take over your content planning with the help of Scripted's talented writers. The result? You get more and better content while reaping the results of hands-free content marketing. Explore Fully Managed today!