Social Media Content Strategy for Your Construction Site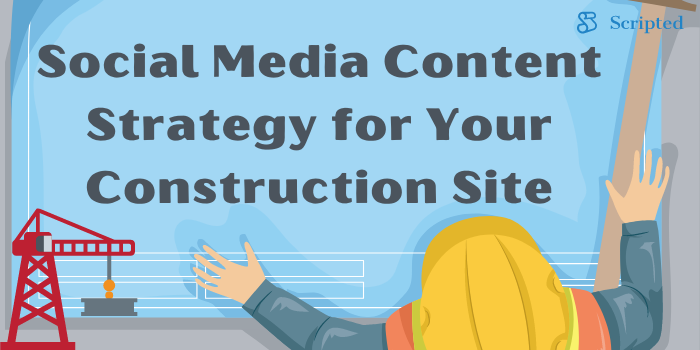 The internet is a powerful tool for construction companies. When used correctly, social media can be a great way to connect with your customers and build your brand. You might be wondering how to use social media effectively for construction services. That's why we created this guide to help you create an effective social media content strategy that engages your audience and grows your company. We'll give you tips on how to post the right types of content, when to post, and what topics work best on different platforms.
Understand the Importance of Social Media
Social media is an amazing way to market your business. Before you can do that, you need to understand what it is and how it works. Social media has grown exponentially over the last decade and is an essential marketing tool. According to Statistica, Facebook has almost 2.85 billion active users and is the most popular social media platform in the world. In 2018, Facebook announced a major change to its News Feed that will reduce the amount of content from brands and publishers while promoting content from users' friends. This makes it even more important to create engaging content that people want to read, as it might otherwise be filtered out.
Develop an Effective Content Strategy
The first step in creating a successful content strategy is to figure out what type of content you'll need to create. By doing this you can develop a solid foundation for your content needs. Social media marketing is all about creating a consistent brand presence. Once you understand the content types you need, you can work backward to build the foundation for your social media content strategy. 
Understand the Importance of Posting Frequency

Frequency is a great way to make sure your content is seen by the people who most need to see it. If your message isn't reaching your target audience, you won't be able to build brand awareness, increase visibility in your niche, and more. The general rule of thumb is to post your content at least three times per week on both Facebook and Twitter. 
When you visit a social media page that hasn't posted anything in a long time, you might think that the company is no longer in business or can't be that successful if they don't invest in their own social media pages. Successful companies, think Fortune 500 companies, have entire teams dedicated to social media. While you do not need to hire an entire team (especially with freelance writers ready and available to help you), keeping up with frequent social media posts is important for your construction firm.
Social Media Content Platforms 
Using the right social media platforms for your construction site is important. Google, Facebook, Twitter, LinkedIn, Pinterest, and Instagram are all popular sites for content marketing. It can be a challenge to learn how each platform works, especially if you are new to social media marketing. If your firm primarily offers commercial construction services, starting with LinkedIn is logical, as the business decision makers are readily available. If you primarily target residential properties and homeowners, showcasing stunning photos of projects on Instagram or Facebook might be more effective.
Know Your Campaign Goals and Strategies
Define the goals of your social media posts before writing them. Look at your competitors' posts and take notes. Create a content calendar so you can post at the appropriate schedule. Identify what it is that you want users to do. Are you growing a following? Do you want to get more business for your renovations business? Having specific goals makes it more likely to measure and reach them.
Post the Right Types of Content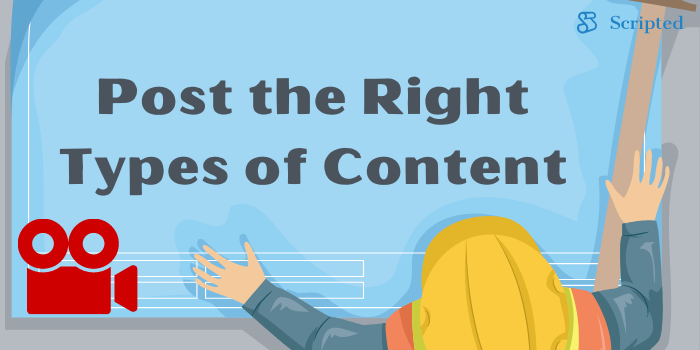 Developing the right content is very important. Content that's too long or too short or posts with the wrong frequency won't be effective. Always create content that's relevant to your audience. What do they care about? How can you address their needs and build trust with them? Here are some considerations about what types of content to post on each platform.
Instagram
Images! Instagram is all about beautiful pictures. Post the best pictures of your construction projects. Don't forget to add your construction firm's logo on it. Add photos of the project site, the jobsite, and your team. If you are building a house or remodeling an existing one, there are many opportunities to use photos of the finished product.
Facebook
Building an engaged audience on Facebook can be key to your success on Facebook. But when you're new to Facebook, how do you go about getting people to "like" your page? If you want to build an engaged Facebook audience, you need to appeal to their interests and look for creative ways to get people engaged on Facebook. Ask questions. Offer giveaways. Show behind the scenes videos of current projects.
Pinterest
People love pictures of work. Post photos from the job site and from completed projects. People will be inspired by your photos and want to hire you as a contractor. Create boards that showcase certain types of projects completed: bathroom remodels, new construction, or kitchen remodels.
Twitter
Twitter is best for creating a list of followers who will read your industry news, blog posts, and tips each day. Ask questions to start a discussion with followers. Make sure you keep it interesting throughout your campaign to keep people interested in what you're saying and doing.
LinkedIn
LinkedIn is a great place to build a professional network. Like on Facebook, share your stories and ask for referrals. Post links to blog posts and videos on your LinkedIn page. Follow related companies and individuals in your niche. Comment on their posts and get involved in the conversation. Plus, you can set up a LinkedIn profile page for your business which is an easy way to update clients on the progress of their renovations or new construction projects. 
Blogs and Construction Businesses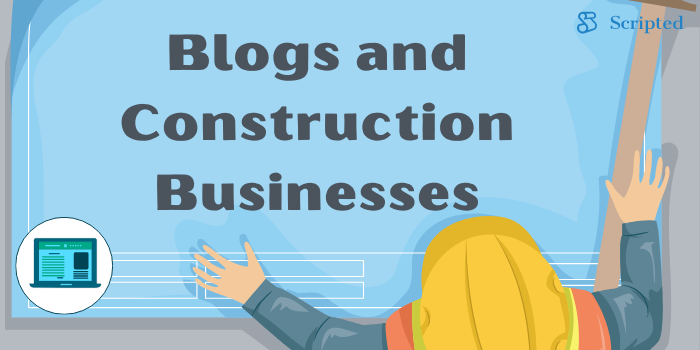 It is important to optimize your website for search engines. This will increase your page rank and more people will find it. This will also help your business get more customers. A blog provides a good way to convey information and build relationships with customers and potential customers. It's important that you blog about the things that interest your audience.
Guest posts can be a powerful tool for building social media connections and drawing new leads in to your business. Both blogs and guest blogs create valuable backlinks on other sites and expose new customers to your firm. Blogging provides your company with a way to communicate with your customers and help them understand the service that you offer and why it is better than the competition. You can also use blogging as a way to provide information that will help you with SEO. 
A blog is great, but there is more work involved than just writing a post and publishing it. You will need to add relevant photos, keywords, and headers. Once you do that, you have excellent social media content at your disposal. You can share your site's content on social media and increase traffic from social media back to your site. 
Know When to Post to Social Media
If you want to have the most engagement on social media, you need to understand when to post. The right time to post depends on your audience and the platform. Here are some considerations:
Daytime vs. Nighttime
A great deal of potential exists when it comes to social media. There are so many ways to leverage social media and gain visibility. Simply changing the time you post from daytime to nighttime could impact engagement and reach. Homeowners at work may not have time to engage with your posts in the work week, but businesses would want to connect then. Try playing with different times to see how the timing of posts impacts your audience. 
Scheduling Posts in Advance
Scheduling posts can be a good way to generate buzz about your business and get a good response from your followers. As long as you set up a schedule in advance, you can get ready to post regularly and gain a reputation as an authority in your industry even if you're away from your computer and on the job site. You can use social media scheduling tools to automate this process. Hootsuite is a popular tool that offers 24/7 services to help you build a solid social media presence. 
Offering Valuable Content
If you want to earn the trust and loyalty of your followers and get them to take action, social media needs to be more than a one-way conversation. You need to offer valuable content that is relevant and timely. Offer helpful insights for your followers, and you're sure to build a loyal following. To stay in touch with your followers, it's important to keep them engaged. Engagement means that they'll like, share, follow, and comment on your posts. 
Cultivate a Brand Voice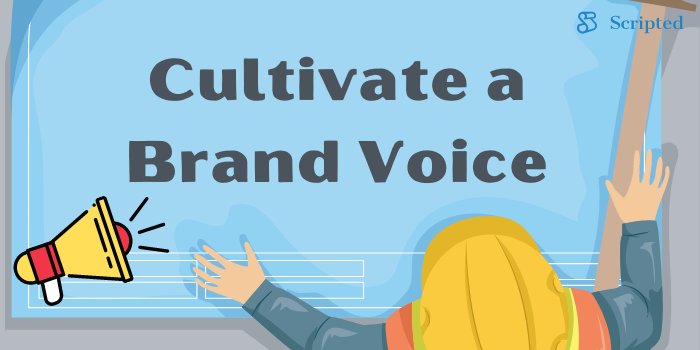 An important part of a construction business' content marketing strategy is a consistent brand image. Your website, logo, and other materials should reflect the same thing. Customers should be able to recognize your business from the logo alone. A consistent brand image will make it easier for people to find you on social media and in the community. Imagine owning a construction firm people recognize in their community from seeing your logo online. How much easier would it be to get them to hire your firm for a renovation project if they already know your company and think about it when they need work done?
Think Bigger Picture
When it comes to social media, it's all about the bigger picture. Get excited about social media, but don't neglect the bigger picture of your construction business—set goals that are realistic and reachable. Work toward those goals, and see your business grow. There is no way that you'll grow your following from two followers to two million overnight. In most cases, two million isn't a realistic goal. Instead, keep growing over time and trust that you're investing in a bigger thing.
Share Your Unique Business Story
Social media is a great way to share your business story and connect with customers in a personal way. The key to successful social media marketing is to create a balance of content that shares information about your company with valuable, entertaining or informative content that inspires action. Aim for 20% promotional content at the maximum and largely focus on educational or inspiring content your audience wants to read. 
Save Money Advertising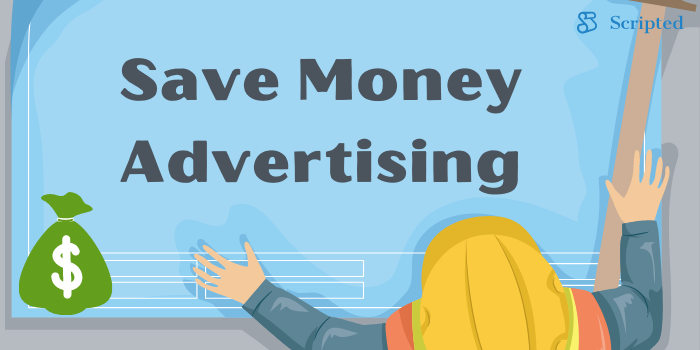 Social platforms are an easy and inexpensive way to get your message out there. Because you can measure results, social media can be part of a larger marketing strategy for getting new clients. Compared to traditional advertising, social media is a bargain. For less than $100 per month, you can generate a big audience for your business. The better your reach and engagement on social media platforms, the more likely you are to reach a larger audience and build trust with your potential customers. Understanding how to use social media for your construction business is the first step to becoming successful on these platforms.
Hire Writers to Help You Craft Your Construction Firm's Social Media Content
Social media has the potential to grow your construction business. However, it is not something you should dive into without careful planning. It's important to lay out your social media marketing strategy when you first start using it so that when opportunities arise, you are ready to take advantage of them. Use these tips when developing your social media marketing strategy so that you can grow your business.
Hiring a writer to help you craft your construction firm's social media content may seem like a time-consuming task, but it's a small investment that will pay off in the long term. You can benefit from expert-created content while you focus on the operational aspects of your business. Browse Scripted's large pool of talented, vetted writers who have experience in the construction space.