Contently vs. Fiverr: Prices, Features, Reviews, and Writers
Hiring a content writer is no easy feat, and if your search has brought you to Contently and Fiverr, among other platforms, it's important that you do your research before making your decision. To help, here's a thorough overview of both these platforms and some crucial advice for choosing a platform to hire your next freelance writer.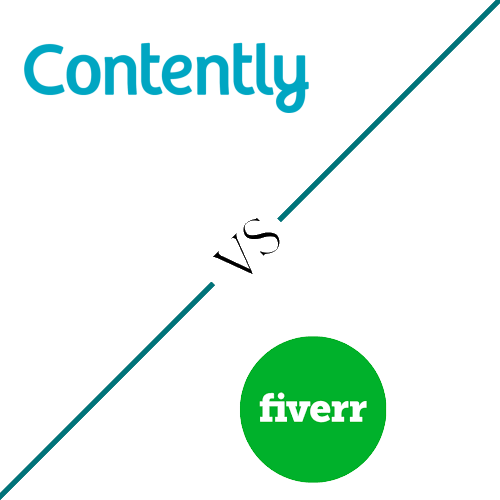 Overview of Contently
Contently is a growing platform that makes big promises. They call themselves a "complete content marketing solution," and have a database of more than 160,000 filmmakers, designers, writers and editors from around the world. Contently isn't exclusively a writing platform, but a general content production platform that helps brands create all sorts of content.

Contently's Features
If you're a business seeking an "all-in-one" type solution, Contently may be the answer. They offer help with building a content strategy and connect you to a network of creative people across disciplines. Of course, what's actually important are the features they can offer to aid your writing projects.
A talent matching algorithm to help you find the right people for your project
Tools to help you improve the SEO, brand voice and tone of your content
An easy-to-use dashboard that keeps all your projects in one place
Contently also offers several collaborative tools, which are especially powerful for businesses working on multimedia projects that go beyond articles and other written content.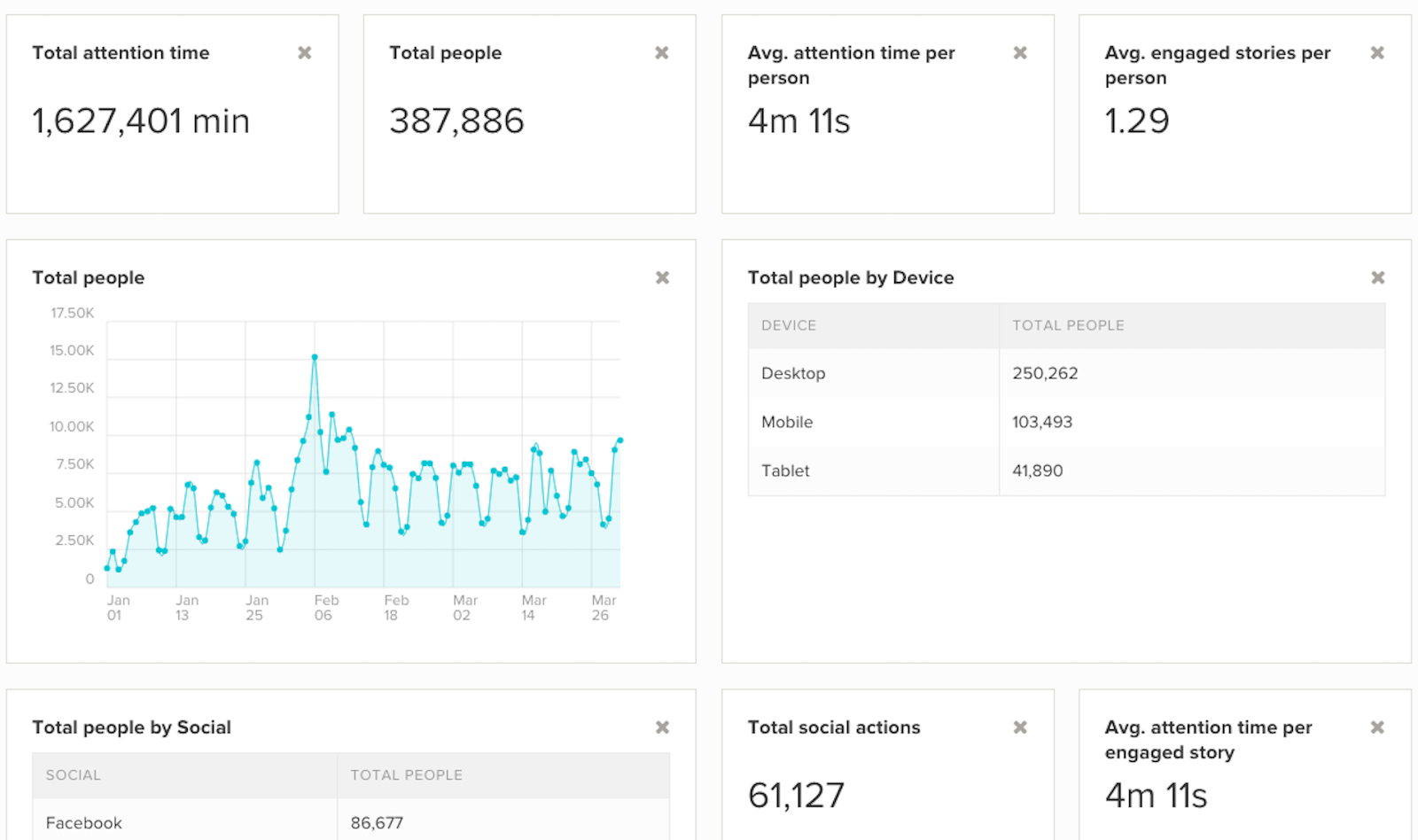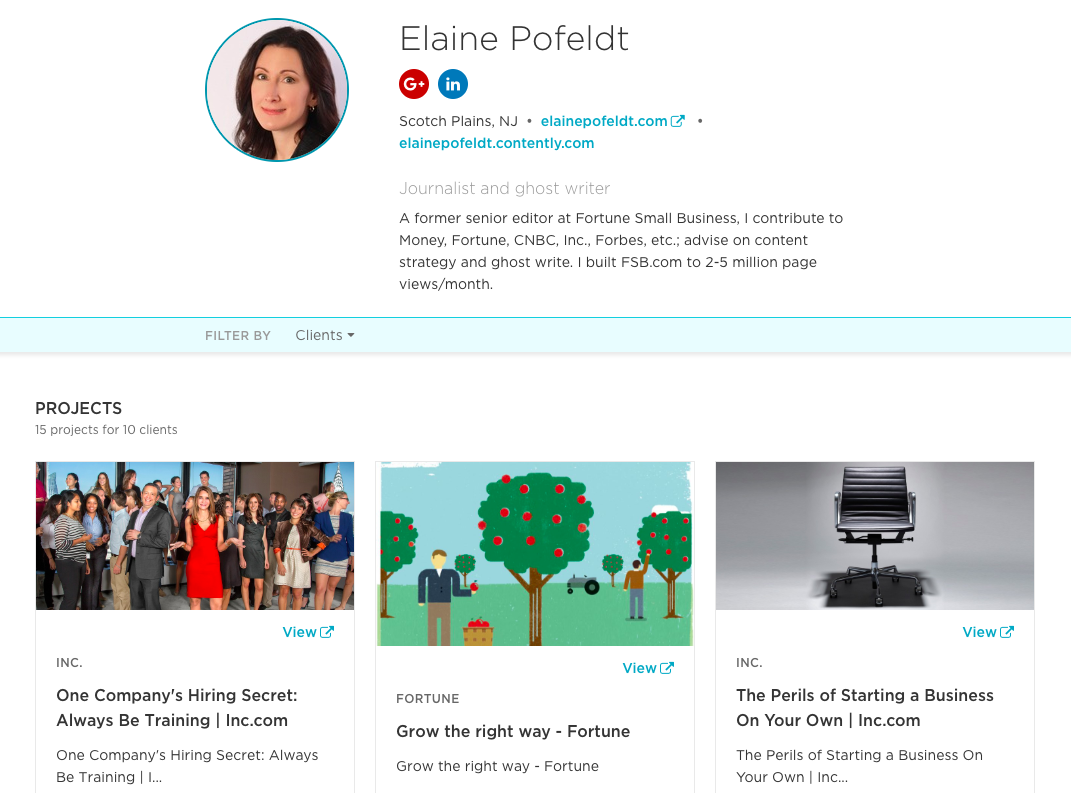 Contently's Hiring Process
One of the biggest perks of Contently is that it's a closed platform, meaning that everyone in their talent network has to apply, go through a screening process, and ultimately be hand-picked and accepted before they can ever begin working for Contently's clients. Contently also touts a proprietary talent-matching system that they designed to help recommend the right freelancers for your projects.
The hiring process for Contently starts with an orientation session from one of Contently's customer success team members. They'll walk you through the platform and get you acquainted with all the tools and features at your disposal. They'll also help you set up your first project and walk you through reviewing the recommended freelancers, the process of inviting your own, and the selection itself.
Once you choose a writer for your project, you'll wait for them to submit content and then you'll be able to ask them questions or give them feedback. From there, you can accept or reject the project and explore the tools that help you favorite and find more writers for future projects. Since Contently requires a membership, you can expect the help and involvement of someone on the customer success team every step of the way.
Contently Pricing
Contently may get to boast major client names like American Express in their portfolio, but will the more budget-friendly writers in their network live up to your standards? That's a question many businesses will raise as they look at this feature-rich platform, which may seem to have a daunting and perhaps out-of-reach price tag.
Because Contently does not publish any pricing information, you need to reach out to them directly if you would like information on any membership fees or setup fees and the actual cost of content, which is likely a per-word fee on top of a monthly or annual subscription fee to the Contently platform.
Overview of Fiverr
Fiverr launched in 2010 as a truly ground-breaking platform that helped open up the world of freelancing to more people than ever before. While sites like Upwork preceded it, Fiverr was the first to introduce "gigs," which are listings freelancers can put up to advertise their services for a set fee. Since Fiverr's inception, they've grown to serve over 5.5 million clients across 160 countries.

Fiverr Features
It's important to note that, unlike Contently, Fiverr is an open platform. That means anyone can join as a seller in just a few clicks, list a service (i.e., "gig"), and start accepting orders. This, of course, means you'll have your pick of hundreds of thousands of writing services, but it also greatly impacts the overall quality of the gigs you'll find.
Fiverr is well-aware of this, and they've introduced a number of features through the years to help prevent freelancers from creating multiple profiles to flood the search results and to put an end to sellers misrepresenting their skills. They also have several other features that help make the hiring process easier.
An easy-to-use search that doesn't require you to register to view gigs
Freelancer tests across categories, which can help you gauge their skills
A star-rating system that allows you to see all of a seller's reviews
A level-rating system to help you judge a seller's experience and performance
Beyond this short list, Fiverr is introducing features to further combat low-quality and duplicate gigs. They're also beginning to require skills verification and testing in certain categories.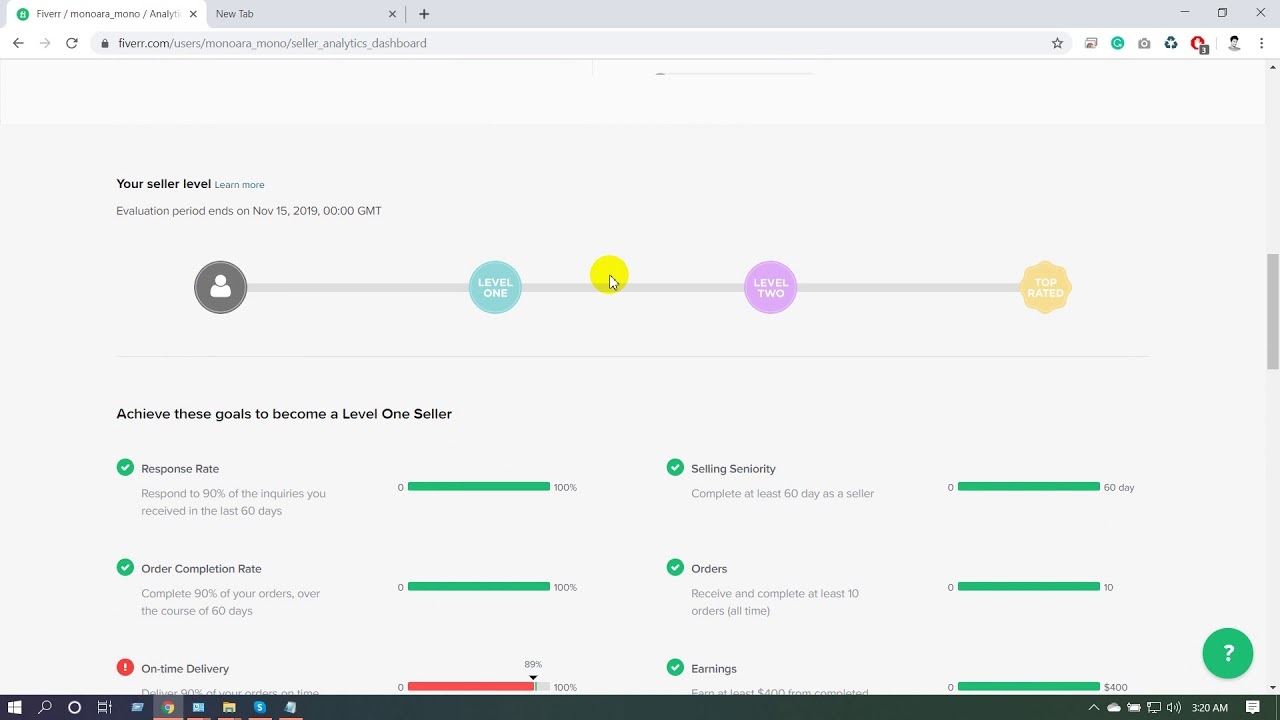 The Hiring Process
Using a platform like Fiverr is ideal for some businesses, especially if they have an inconsistent or rare need for a freelancer's help. After all, Fiverr charges no membership fees, so you'll only pay when you need someone's services! They also have an overwhelming number of freelancers, which offers both pros and cons.
Since you have a lot of writers to choose from, you should spend some time finding one who offers reliable services within a price range you can afford. Again, aim for the $0.03 to $0.05 per word range, as this is what most writers on the platform charge.
When hiring, make sure you read a seller's reviews, consider their level and time on the platform, and send them a message to check how responsive they are. Messaging them before ordering also gives you the chance to check their language fluency, ask about their interest/experience with your topic, and confirm their turnaround time.
Fiverr Pricing
Pricing is one of the major draws to Fiverr since they require absolutely no membership fee. You will pay for each order you place, with the amount based on the rate the seller charges, plus a small processing or service fee.
Depending on their experience, writers on Fiverr charge anywhere from $0.01 per word up to $0.20 or more, although $0.03 to $0.05 is the most common range. You should be mindful when hiring a writer on the lower end of the spectrum as these unfair wages are the most likely to induce plagiarism, spun content or low-quality writing.
Try Scripted Today For Free
Ultimately, businesses trying to hire freelance content writers widely use both Contently and Fiverr, but are they the best fit for your business? Contently is best suited for companies with hire budgets and consistent hiring needs, while Fiverr is great for smaller businesses just starting out and looking to test the waters. However, neither may be a sustainable option.
If you're looking for a content solution that offers high-quality writers, removing the stress of sifting through thousands of freelancers, while also giving you the flexible and scalability you need, look no further than Scripted. We offer both self-managed and fully managed services to fit the needs of any business, and our pre-vetted, expert writers come from a variety of backgrounds and can adapt to fit just about any budget.
Interested in learning more about Scripted?
‍

Sign Up for a 30-day Free Trial