5 Selling Points to Get Your Clients On Board With Content Marketing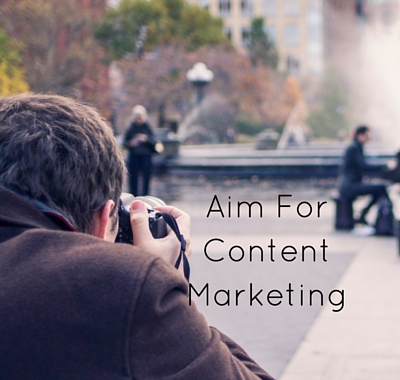 Marketing agencies, make sure to highlight these five facts to sell your clients on content marketing.
Content marketing provides significant value to your agency's client on several fronts, from brand awareness to conversion ratio. It's likely your clients are using content in some capacity already -- in fact,
Demand Metric
reports 90 percent of companies are using content for marketing. However, they may not have a formal content marketing strategy. These clients, along with the ten percent who aren't using content marketing at all, provide you with an excellent opportunity to get them started with a content marketing strategy.
Every industry can put content marketing to work, whether it's a high-tech firm using white papers and ebooks to position themselves as a thought leader, or a cupcake maker explaining the origins of his or her ingredients. So how do you sell your clients on content marketing?
1. Content Marketing Drives Qualified Leads
In most cases, your clients want to use marketing efforts to bring in more leads and identify valuable opportunities for the sales team. Many prospects end up going through over half the purchase decision-making process before reaching out directly to the company,
according to Executive Board
. Where are they getting their information before they make direct contact with the client's brand? Sell your client on controlling the information available for pre-sale marketing, instead of allowing them to consider third-party review sites, their social network, and competitor sites as their only sources for information. After marketing passes qualified leads off to sales, the sales department can also use these resources to answer questions, help the customer imagine the client's product or service in their life, and close the deal.
2. Content Marketing Helps Build a Brand
Content marketing also improves brand awareness and industry authority for your clients. Who's going to look more reputable to a consumer: a company that simply posts about its products and services, or a company that blogs about industry trends, offers an ebook, and publishes thoughtful content on industry issues? Explain how added visibility throughout the industry benefits your client, especially if the company wants to position itself as a thought leader. Establishing industry authority is particularly useful if the client wants to run in-person events, such as user conferences or other forms of event marketing.
3. Nurture Customer Relationships
Today's marketing strategies can't rely on a "one and done" strategy, as a competitor with a newer, shinier option is always out there. Winning customers over and over again is an essential part of business growth, and content marketing gives your clients a way to provide their audience with useful content to continue building the relationship. Content marketing can also include personalized marketing, which caters to the preferences established through previous engagement with existing customers.
4. Content Marketing Is Cost-Effective
The average content marketing budget
costs $379,600
, or approximately 26 percent of a company's total marketing budget. While it might sound like a large number to your clients, explain the ROI breakdown and how it compares to other types of marketing efforts, such as paid search. These numbers may vary depending on your target industry, and whether they're B2C or B2B focused, but content marketing generally leads the way in cost effectiveness.
Demand Metric reports
the average content marketing campaign costs 62 percent less than other forms of marketing, resulting in a significant cost savings and higher volume of lead generation.
5. Customers Appreciate Custom Content
Personalized content is another big trend in the content marketing world, and one your clients may not be using to its best effect. Monetate found a 20 percent increase in sales between companies using personalized content and those who use the same set of content across the website. Personalized content delivers a more relevant customer experience which leverages other business intelligence your client collects throughout the marketing funnel and sales pipeline.
Bonus Tip: Optimize Existing Content
Does your client already have an extensive library of content? Find out whether they're using it to its best effect. Many companies struggle with consistent content creation because they're not used to handling multi-channel campaigns, they're overwhelmed by the sheer amount of content needed to make an impression, or they're not efficiently using the content library they have. Look at the content assets the client has and find ways to repurpose these pieces into forms appropriate for other channels, and find ways to streamline and optimize existing content creation efforts.
Content marketing is a high-value service to offer your clients, and you simply need to open their eyes to its effectiveness. If your clients already have some form of content marketing plan in place, you can still offer services to optimize or streamline their content operations.
What are your thoughts on the effectiveness of content marketing? Share your thoughts with us below.

Need content?