Top 7 CBD Websites by Traffic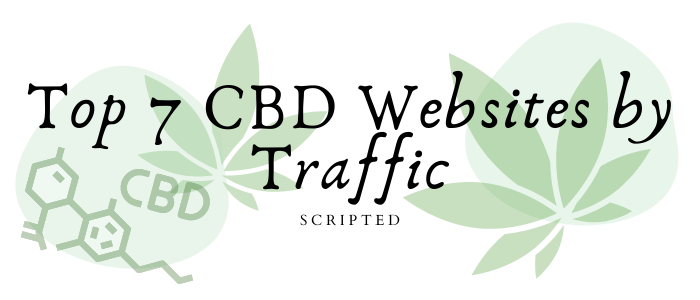 CBD is popular among a wide range of demographics because it has a wide range of benefits—namely, relaxation and pain relief for chronic conditions. It is also popular because it doesn't contain THC, which is a similar compound found in cannabis plants. The lack of THC means two important things: one, that it's legal to sell on a national scale, and two, that it doesn't cause a "high" effect. CBD is also fairly mysterious to the average person, meaning they're turning to search engines to learn what they need to know before trying it for themselves.
As the FDA approaches more standardized regulation of CBD (which is anticipated in the very near future), brands ranging from tiny startups to Fortune 100 companies are all interested in playing in the cannabis space. This steep competition makes it extremely important to do everything you can to increase organic traffic. 
Whether you're brand new to the CBD space or have been pioneering in the cannabis industry since the beginnings of CBD's popularity, it's important to have a great website that attracts the eyes of visitors looking to learn about (and potentially purchase) a CBD product.  
What Is a CBD Website?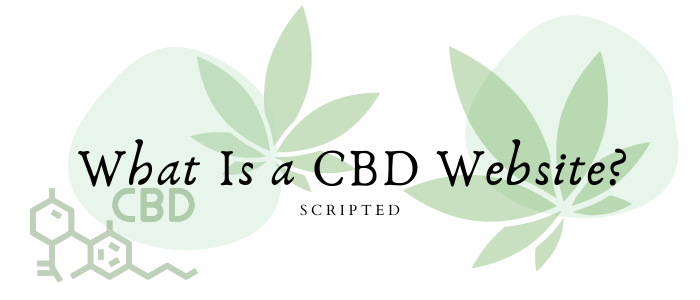 A CBD website is any site that's dedicated entirely to CBD products and education. As the cannabis industry continues to grow and evolve alongside new regulations and legalizations, thousands of sites are popping up that deal with education about cannabis, as well as the marketing and sale of CBD and marijuana products. 
For our purposes in this article, we're focusing on sites that exclusively deal with CBD—that is, cannabidiol derived from hemp, with less than 0.3% THC. This is the type of CBD that's widely legal thanks to the 2019 Farm Bill. Most of these CBD websites are specific to a brand or product and offer opportunities to make a direct purchase. 
A good CBD website has to speak to user needs, offer an excellent experience, and answer important questions that users might ask about CBD products. As with any consumer product, ecommerce is increasingly important as well—users need to be able to purchase their chosen product the moment they've been persuaded to do so. We've rounded up a list of seven CBD sites that do all of these well, contributing to excellent organic traffic from search engines. With this list in hand, you can have a pulse on your biggest competition.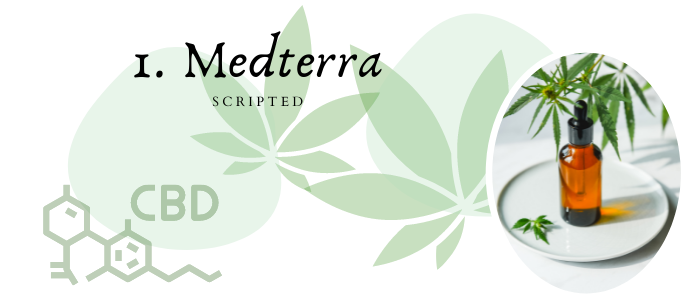 Medterra's website, medterracbd.com, brings a lot to the table in the CBD space—it attracts anywhere from 400,000 to over 800,000 visitors per month and ranks for close to 7,000 keywords. This is likely due to a relatively straightforward user experience and extremely rich content distributed throughout the site. 
What works: Medterra's site offers a clean, bold appearance that showcases a variety of content—testimonials, endorsements, Q&A, and quotes from experts are readily available, and that's just on the home page. They've also created several rich SEO pillar pages in their "Guides" section, which offer a deeper dive into common CBD questions and search queries.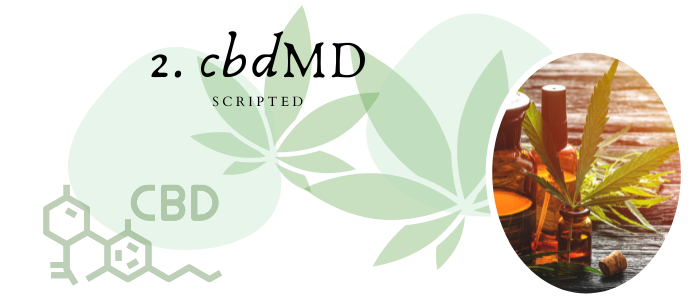 One of the visually cleanest and fastest-loading sites on this list, cbdmd.com hangs its hat on a wide product range, including tinctures, oils, edibles, and even dog treats! The site also draws over 300,000 visitors a month in the United States, and is one of the fastest-growing CBD websites by traffic. 
What works: A clean, consistent user experience keeps the focus on the products and related content. By stripping away excess visual clutter and focusing on information, interactivity, and education, cbdMD encourages site stickiness and reduced bounce rates. This experience also makes it simple for users to understand which product best suits their needs and skip any roadblocks on their path to purchase.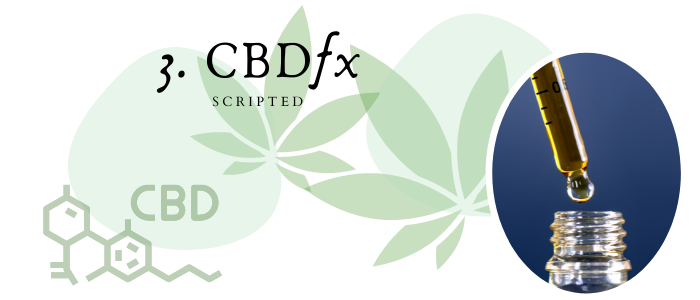 Drawing as many as 175,000 visitors per month, CBDfx.com offers both a wide range of products and a wide range of content. While their visual identity isn't quite as polished and impactful as some of the other brands on this list, they make high-quality, well-loved products and offer a great digital experience, making them a strong competitor to watch.
What works: The CBDfx site is centered on a robust, filterable eCommerce experience. This clear path to purchase, including multiple ways to filter and discover products, makes it easy for CBD shoppers to find what they're looking for and get to checkout quickly. The CBDfx blog also offers great content that addresses a wide range of questions about CBD and cannabis products.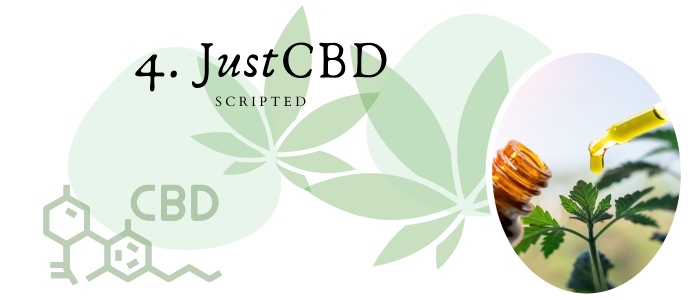 Popular brand JustCBD's website justcbdstore.com attracts over 200,000 visitors each month, targeting both consumers and wholesalers of CBD products, including oils, edibles, and more. Centered on data, facts, and education to support a CBD ecommerce experience, JustCBD walks the line between education and promotion very well. 
What works: As their name implies, JustCBD is exclusively focused on all things related to CBD. This isn't limited to a wide product range, but also detailed scientific data in their Lab Reports and a number of user guides and user questions on their blog.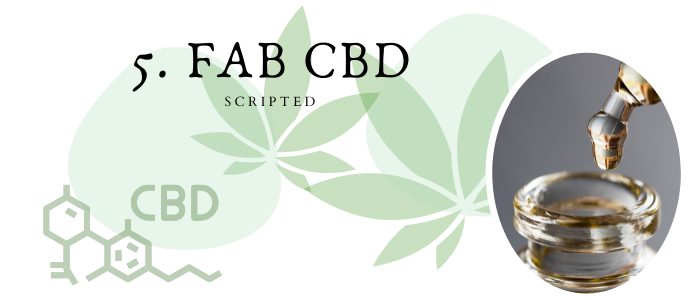 FAB CBD, and their website https://fabcbd.com/, are designed with "the everyday person" in mind, and as a result they see traffic as high as 700,000 in peak months. Stripping away gimmicks and unfounded claims allows them to showcase their biggest assets—a clean product and satisfied customers. This site doesn't have a blog, which could theoretically help them enhance their site traffic through organic content and reduce the promotion-focused messaging. 
What works: Thousands of excellent customer reviews on the website help create a sense of legitimacy, letting prospective customers know that the product is trustworthy and high-quality.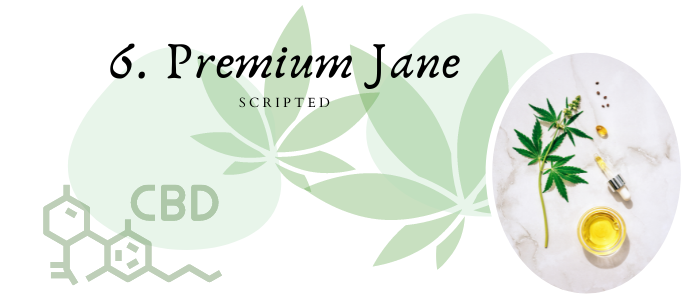 Drawing as many as 600,000 visitors a month during traffic peaks, Premium Jane's website premiumjane.com is designed to look and feel like a luxury product that creates a relaxing experience. Their site, in turn, offers a clean UX, abundant in white space and well-written content. 
What works: Premium Jane backs up their luxurious look and feel with a strong influencer presence, helping them reinforce their "ideal lifestyle" for prospective customers and earn excellent backlinks and social links. While their products are focused on the CBD space, their blog also taps into other cannabis and marijuana topics to maximize search volume.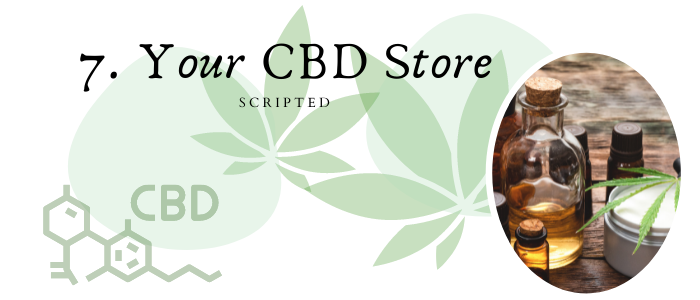 Your CBD Store, with the website cbdrx4u.com, boasts both an impressive digital and brick-and-mortar footprint. While this site only attracts between 20,000 and 100,000 visitors each month, it ranks for more than 20,000 search engine keywords, earning it a position on this list and making it one of your top competitors to watch if you're interested in content marketing for CBD brands. 
What works: Your CBD Store's many rankings come largely from their robust location pages, positioning them well for "near me" searches and similar local queries. While their website navigation leaves a lot to be desired, their content and product availability are both excellent. This wide range of blog content alone would help them perform well in search queries, but adding the layer of well-constructed location pages helps further the goal of being a local leader in the CBD space. 
Improving Your CBD Site Traffic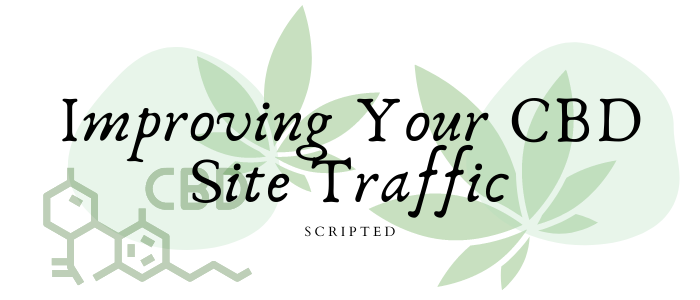 If you're working on building your CBD business and struggling to see results from your marketing strategy, the issue might be with your content. All of the sites we've discussed have excellent, detailed content that matches up to common search queries and user questions, positioning them well for organic results, backlinking, and sharing on social and via email. A robust content marketing strategy is one of the keys to increasing organic traffic and connecting with your target audience. 
A great website isn't just about a pretty homepage and great photography—your brand needs to speak with a clear voice that can be heard and understood by both your target audience and by search engine algorithms.
Getting great content doesn't have to be hard—when you work with Scripted, you can easily request content based on specific topic needs, or ask for suggestions from writers with dedicated experience! We have a wide range of CBD industry writers to choose from and are happy to help you choose the writer who best meets your needs. Learn everything you need to know about hiring a CBD writer in our blog post.
If creating a content strategy is overwhelming, we've got you covered there, too. Scripted Cruise Control is run by a team of experts, helping you develop a well-defined content marketing strategy with one goal in mind—increase organic traffic to your site.
If you choose to work with us on Cruise Control, your dedicated account manager and SEO specialist will address the following:
Account management

Keyword research

Content strategy

Blog topic generation

Writer management

Content calendar

Analytics and reporting

Monthly optimization reviews
We're here to support you and your content marketing goals in whatever capacity makes the most sense for your CBD business. Learn more here and Join Today!