Top CBD Sites for Inspiration
CBD has taken over market share like no other, with people using it for everything from pain relief to anxiety reduction. Nearly 1 in 4 people buy CBD products for their pets, too, and all of that selling opportunity has quickly led to an overflow of CBD suppliers and retailers.
With market projections through 2025 showing that hemp-derived CBD will grow by an astounding 41.5% and that the CBD food and beverage market will grow to $5.9 billion in less than three years, there's no doubt that new startups and brands are jumping on the opportunity. Lotions, oils, gummies -- CBD products are by no means short in variety, but that doesn't make it easy to stand out.
If you happen to be one of the many brands looking to break into the CBD business, there's no doubt that you're considering all the ways you can set yourself apart. Content marketing will prove to be a smart move, but first, you have to consider what your competitors and market leaders are doing. So, let's look at the top CBD websites to give you some inspiration.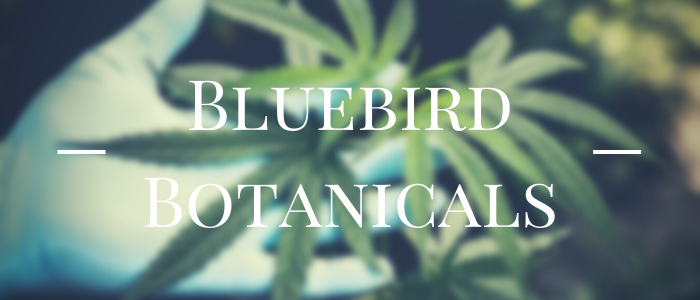 Bluebird Botanicals is a popular online store for purchasing CBD products, but one of the top areas you should look to for inspiration in your content marketing is the "New to CBD" section. Here, you're instantly greeted with the brand's perception that shopping for CBD products shouldn't be complicated. Then, they take away "option overload" by giving the reader a selection of their basic products to choose from.
Pop-ups offer discounts on your order while, if you keep scrolling, you'll be met with an informative embedded video from a friendly face to tell you more about CBD. If you don't want to watch, or if you watch and keep reading, you'll find a breakdown of formula strength with an overview of products, followed by an FAQ section.
Want even more information about CBD? The CBD School offers a full-length FAQ page and a link to Bluebird Botanicals' extensive blog, where they offer articles on the benefits of CBD, the latest research, and more.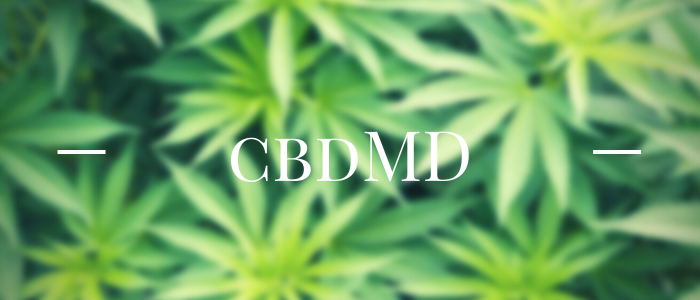 cbdMD is another popular store with a clean and attractive design, but they do a particularly great job of centering all products around educational and informational content. Rather than a long scrolling page of product names that might read as a foreign language to someone new to the industry, cbdMD positions itself as a trusted resource by offering information before anything else.
On the homepage, a hero slider features attractive images of the latest products. Right below that, a featured project gives you details about a hot seller that's likely to appeal to the masses. Keep scrolling and you'll find a link to "Take the Survey" to help you locate the perfect CBD product for you if you're unsure where to start.
The homepage continues over-delivering with customer testimonials, some background on the company, and links to product categories that are organized based on the individual's desired purpose, be it sports recovery, sleep support, or stress relief. Videos, blog posts, and more make CBD accessible, offering judgment-free, non-pretentious information to the uninformed so they can make a wise decision for themselves.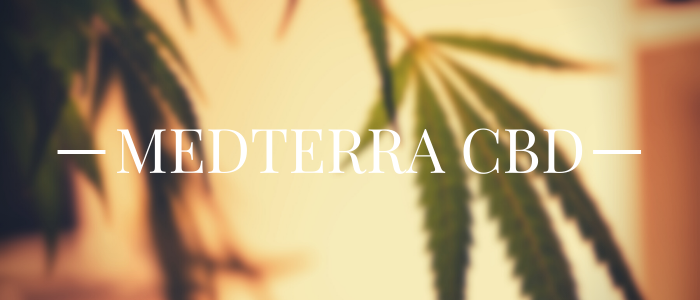 MEDTERRA CBD is another excellent example of putting informative content first before pushing products. Rather than being too "salesy," Medterra describes the benefits of its products and relates them to outcomes in the person's lifestyle.
On the homepage, they also use a guided and interactive style to send new CBD users in the right direction. Right below the header, featuring a new or popular product, you can take the CBD Quiz without leaving the homepage, helping you navigate to the brand's products that best fit your needs.
Scroll down to see what Medterra's "Ambassadors" say and to see reviews for best-selling products. Head to the Learn and Guides sections for additional, in-depth, and never pushy information on how CBD could potentially benefit you, all in all, making Medterra another thoughtful resource in the industry.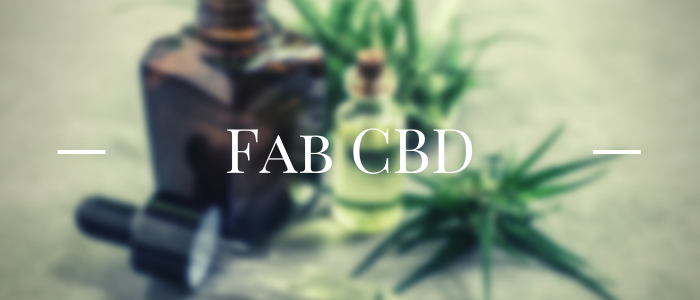 Fab CBD positions itself as a premium CBD product brand, putting its unique selling proposition right on the homepage: "Made from organically grown, lab-tested, Colorado hemp." Unlike the last examples, Fab CBD definitely takes the product-first approach, but they pull it off because they have invested so much time into making a recognizable name for themselves in the niche.
If you're brand new to CBD, you're unlikely to go to Fab CBD for your information, although the FAQ and blog both touch on CBD's benefits and research. However, you are likely to come across Fab CBD as you learn about the industry, thanks to the brand's strong image of being a premium, trusted product.
If you're going to take inspiration from them, consider how they have positioned themselves in the niche and then ask yourself how your brand can combine the "premium" and "educated" aspects together so you can target both new and knowledgeable CBD users at the same time.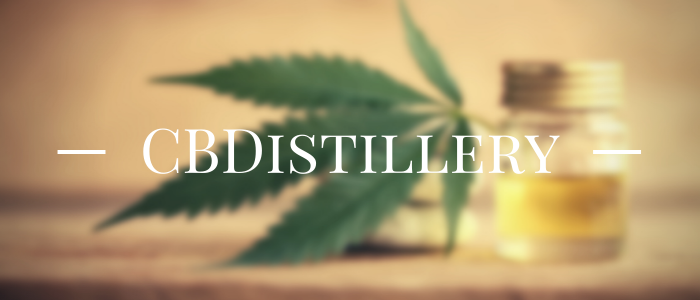 CBDistillery uses wording like "no prescription required" to help inform new CBD users of the current status of CBD. They also highlight affordable prices, making their positioning very clear and in great contrast to a provider like Fab CBD.
While Fab CBD targets people who are familiar with CBD and looking to spend more money on the best and most premium offering, CBDistillery is more so targeting new CBD users who are just looking to try CBD products for the first time and probably don't want to spend a ton of money seeing if they can work for them.
With that in mind, CBDistillery also spends a great deal of effort informing potential customers about their products and CBD in general. Just hover over "Learn More" in the main menu, and you'll get a variety of helpful links that could inform any potential CBD user all the way through the decision process.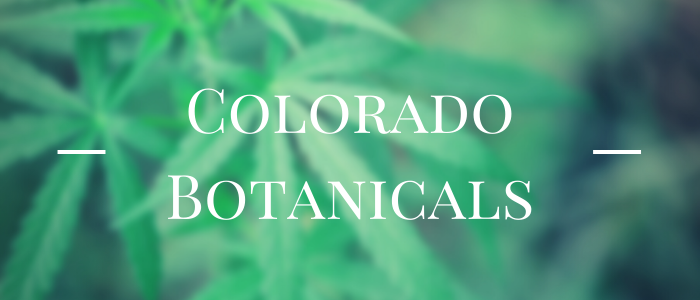 Colorado Botanicals may lack the most modern design, but they still keep their branding clean and fresh, with emphasis on the natural aspects of CBD. The first wording you see when you visit the homepage is "Premium & Pure Organic CBD backed with a 60-Day Risk-Free Trial." This promise immediately offers peace of mind to those looking to purchase.
Below the header image, a stylized bullet list tells readers that their products are made in the USA, no prescription is required, and that their products are verified by a third-party lab. You then have the option to take the quiz to get matched with products or to start shopping on your own.
Quick summaries of the latest research, a "Featured On" logo list, and some background on the brand help build trust and entice visitors to make purchases. If you keep reading, you'll learn that a portion of profits go to charity and you'll find a link to the informational blog.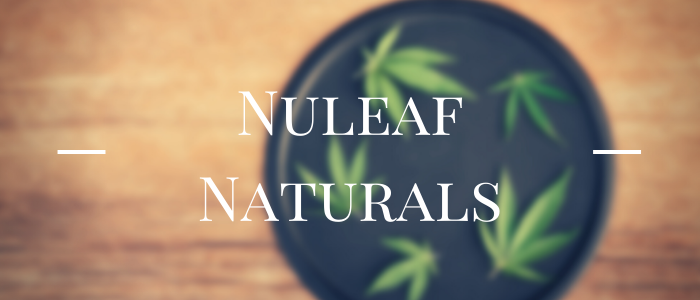 Nuleaf Naturals is another brand that foregoes the youngest or modern design to emphasize a natural, organic brand image. Homepage wording like "High Grade Hemp Extracts" positions them as an ultra-concentrated option for those who want to be sure that they're getting a pure and effective product.
With that said, the homepage puts products front-and-center, suggesting the brand caters to an informed audience that knows what they're looking for. However, if you scroll past the initial product listings, you'll find some important information on the brand and why you can trust them, with mentions of third-party lab verifications, USDA certified organic hemp, and green extraction techniques.
The end of the homepage gives additional insight into the brand itself, but you'll have to scroll further to see the FAQ excerpts, which begin with the very basic question of, "What is the Endocannabinoid System?" Ideally, your brand will improve upon Nuleaf's approach by organizing the content in a more intuitive manner.
Nuleaf's website layout and information suggest they cater to an experienced audience, and while having an FAQ that targets those new to CBD is a great idea, its placement is less so. A new CBD user is not likely to spend all that time scrolling past strange products and reading about the brand's history before they actually get answers to basic questions, so consider positioning your information in a more intuitive manner.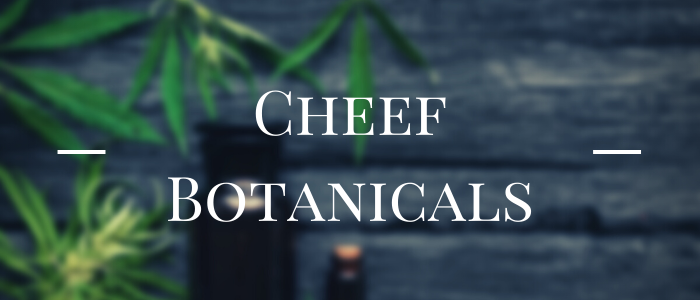 Cheef Botanicals stands out on this list of CBD brands because it's the only one here dedicated not to human consumption, but products for dogs and cats. With that in mind, rather than offering all the standard information about how CBD works or its research studies for anxiety, stress, and sleep, the brand focuses on healthy joints, relaxation, and relief from discomfort.
A quick FAQ below the homepage's primary header image gives you some answers as to what CBD is, how it works, and why you should use it for your pet. Imagery reinforces the animal-focused branding, too, ensuring that there's an instant connection made between the name and pet products.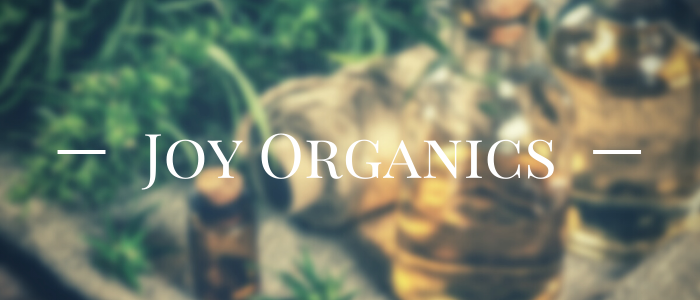 Joy Organics is another CBD brand that may lack a modern, upscale website, but a clean design is organized and allows visitors an easy time navigating around to find what they're looking for. Offering USDA-certified organic CBD products, Joy Organics has strongly positioned itself in the market, targeting those who prioritize certain cultivation and extraction processes.
The homepage gets right to stating the brand's commitment to organic, followed by a compact list of best sellers. Below that, you can read about the brand's founder's backstory, offering a sense of transparency and authenticity to the brand. Below that, you can take the quiz to get matched with the right product if you're new to CBD.
Client reviews, quick links to categories, and a stylized list of what sets Joy Organics apart round out the homepage. A product slider, followed by links to the latest blog posts and some introductory information to CBD, help the brand target keywords while offering real, helpful information to those scrolling looking for the right solution for them. Head to the blog for in-depth research reviews and articles that connect CBD and Joy's products to specific benefits.
Diamond CBD is a popular CBD store, but one that appears to be still trying to find its footing when it comes to its brand image. The homepage imagery and overall layout seem to be modern and youthful, while the logo and colors seem almost unsuited for their surroundings. With that said, it's worth looking at the Diamond CBD website, thanks to the smart layout and product imagery.
On the homepage, you'll see the choice to "Shop by Mood," which allows experienced CBD users to quickly find what they're looking for and empowers those brand new to CBD to do the same, without having to be overwhelmed with a bunch of information right out of the gate. Below that, you'll see a slider of the latest sale items.
Diamond CBD definitely pushes sales and discounts to drive traffic, but they also offer more candy and food products than most brands on this list, with gummies, vape oil, and even pet products. Instead of advertising as premium or organic, they advertise as young, accessible, and tasty with health benefits, which gives them a market space all to their own. Likewise, your brand should figure out where it fits in and stick to it.
Grow Your CBD Website With Better Content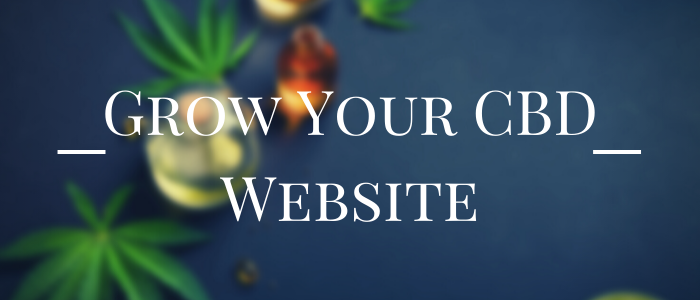 Have you found inspiration in any of these top CBD websites? If so, the next step is implementing a content strategy and offering more valuable information to your visitors about your brand, products, and what makes you different. Scripted can help by connecting you with professional CBD writers that will engage your audience through branded, thoughtful content. Ready to get started? Browse our CBD writers today.