Top Restaurant and Bar Blogs by Traffic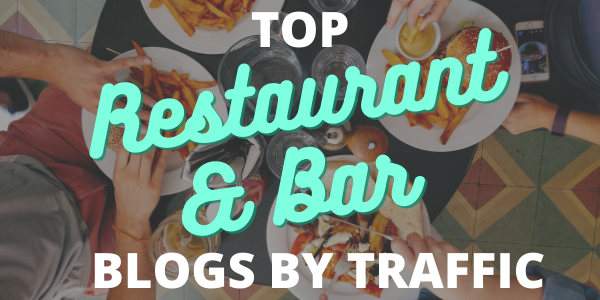 Running a restaurant is no simple task. With consumers increasingly doing their research online before even visiting a location, the importance of good SEO and blog traffic is rising by the minute. In fact, according to FinancesOnline.com, 51% of diners ordered directly from a restaurant's website, 38% used an online ordering aggregate site, while 29% used an app in 2019. 
Why Website Content for Restaurants Matters
Whether you're running a food delivery business, a sit-down restaurant, or a fast food chain, having a digital presence is vital to creating the kind of customer connections that will build your business. This means that the content of your website and your restaurant or bar blog matters more than ever. In part, this means rigorous SEO optimization, but it also means engaging content and appealing imagery and design.
Not sure where to start? We're here to help: below are the restaurant industry websites that attract the most traffic based on data from Similarweb. We'll talk about why they are effective and offer some suggestions that will help you achieve higher rankings that will bring you more customers.
1) DoorDash

It's not hard to make assumptions about why DoorDash came up number one on our list. The pandemic has made dine-in experiences few and far between, while ordering out and delivery have become the norm.
But that's not the only reason DoorDash is ranking so high. They also have an in-depth blog that not only covers important topics in the food industry. It also delves into economic and political issues, sustainability, major company changes, and employee highlights.
From a purely statistical viewpoint, potential customers are visiting an average of five pages and sticking around for about six and half minutes. This is potentially a great argument for providing online ordering to your customers. It not only offers significant convenience, it also increases your page visits and visit duration, which search engines will log.
2) UberEats
UberEats slides into the finish line right behind DoorDash, with a smaller overall search volume but gains in other areas. One notable feature of their website is its simplicity: the homepage gets straight to the point, making it easy to get started on an order without having to weed through unrelated content.
One interesting difference between UberEats and DoorDash from their search traffic is that DoorDash ranks high for paid competitor keywords -- including UberEats -- while UberEats doesn't have any high-ranking competitor keywords (based on the top 5 paid keywords). This could be one reason DoorDash is slightly ahead of the game.
With Google being the engine that drives so much consumer behavior these days, it's worth experimenting with buying some competitor keywords. It can get your restaurant on the radar with a brand new audience that wants to try something different.
3) Domino's Pizza

The Domino's website has 95% organic traffic, which is quite high for any restaurant. But its keyword saturation doesn't appear to be over-the-top like one might expect. Rather, its language is very clear and flows naturally. It also has a blog called "Domino's Stories." This is a very easy-to-read set of posts about their staff, locations, holiday celebrations, and the pandemic. While there are certainly important keywords sprinkled throughout the posts, they focus more on telling a story, making it much more appealing to readers.
As you work to improve your own restaurant website, think about how your content and blog are being received by readers. Use your keywords in natural, readable ways, and try to focus on telling a story first and foremost.
4) GrubHub

Speaking of paid search, GrubHub has it dialed in. With only 75% organic traffic, this company gets 25% of its site visitors from paid search. Can you guess what their top 5 paid keywords are? Both "DoorDash" and "UberEats" show up in their top paid keywords along with the obvious "GrubHub."
What's even more intriguing about their website, though, is the sheer volume of content. They are outperforming their competitors when it comes to demonstrating thought leadership. The blog alone has several sections, from food suggestions to restaurant stories to fun quizzes like "Which Soup Are You?" On top of that, they have GrubHub for Restaurants with lots of great educational marketing content for restaurateurs.
When it comes to content, it's important to consider the variety of audiences your restaurant serves. Outside of the traditional consumer, who else comes to you for services? Do you offer catering? Group or party services? Build your content to include these targets -- especially if your competitors aren't.
5) McDonald's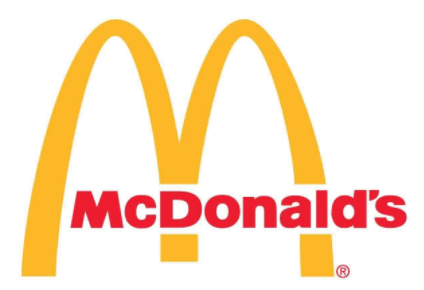 After locking in first place as the most visible brand on Twitter and Instagram in 2018, it's surprising to see McDonald's ranked at number five for SEO. However, they still command a strong presence with just under 24 million total visits, 71% of which are from search traffic rather than direct traffic. They do have decent referral traffic, however, and two significant contributors are DoorDash and UberEats.
This makes a strong argument not only for referral traffic in general but for the value of partnering with a food delivery provider. There are hoops to jump through and expenses that come with these partnerships, which some restaurants understandably prefer to avoid. The value gained from search traffic just might make up for that. Any resource that brings more eyeballs to your location has great potential to increase the effectiveness of your SEO.
6) OpenTable

OpenTable is a bit of a diversion from the other websites on this list so far. OpenTable is a reservation service that gives customers the ability to find a place to eat and book their table all on one site. 98.89% of OpenTable's web traffic comes from organic search. One of their top-ranking keywords is "restaurants near me," which is a phrase they use as anchor text on the homepage. They also have a plethora of restaurant recommendations on their blog, content their recommended restaurants are sure to share across their own social media accounts.
For a restaurant owner, this shows the value of website links and anchor text. Google cares greatly about anchor texts -- more than most restaurateurs realize -- and doing some simple optimization could make a difference in your web traffic. Also, consider the shareability of your blog and blog posts. Featuring another company, person, or entity will encourage that entity to promote your content on their website and social media, which means more traffic from new sources.
7) Pizza Hut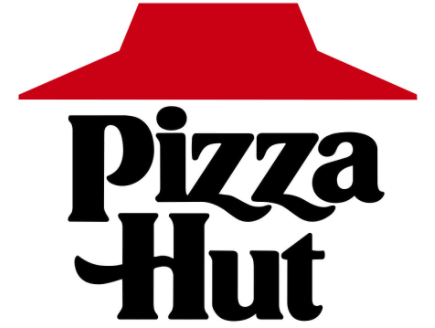 There are a couple of things that stand out on the Pizza Hut website and blog. While social media isn't their primary traffic driver, they get a significant amount of social media traffic from YouTube. This is the case for most of the restaurants on this top 10 list, in fact, and supports the evidence that video is gaining popularity as a marketing tool.
Social media sites like Facebook will actually prioritize video and show those posts to a larger audience than text-based posts. By adding transcripts, you can increase the SEO value on your website and social media accounts, and closed captions give you access to an even wider audience.
If you are looking to make a significant local impact with your restaurant, check out their Hut Life blog. It focuses on issues and news surrounding the communities they serve.
8) Starbucks

Starbucks has been around since 1972, but didn't become a household name until the mid-90's. You might assume its popularity is primarily responsible for its high web traffic, but only 35% of its traffic is direct, while 50% comes from paid and organic search. It goes to show that being known isn't necessarily enough; SEO matters regardless of a restaurant's size or popularity.
Starbucks wins big by providing a website and online ordering system that is extremely easy to navigate. They categorize the beverages and food items in clear, intuitive ways and offer reloadable gift cards that auto-load when you run out of money. They also win big with customers with their order-ahead option -- just show up and grab your drink when it's ready.
9) Subway

Subway's rankings suggest a significant global reach. While most of its traffic is predictably in the United States, it has a presence in 247 countries. The homepage allows you to switch the country and language as-needed and provides a list of the number of locations in each country.
They also win you over with a homepage that features a beautiful photo of a very appetizing menu item and an ad for contact-free, curbside delivery - a staple in our day and age. The lessons to takeaway from Subway's website are to cater to cultural diversity and advertise the safety and conveniences you offer your customers.
10) Papa John's Pizza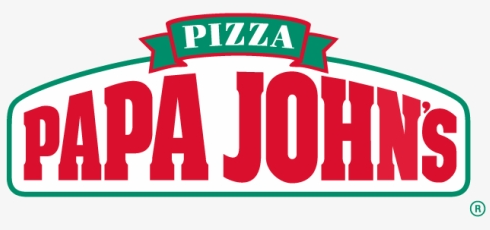 While it has less of a global presence than Subway, the Papa John's website has a lot of similar qualities. You can adjust your country or language; they advertise contactless delivery; and they provide very appetizing imagery. One thing they do really well is advertise their rewards program. The program has its own link in the navigation bar and another link further down offering the opportunity to earn free pizza.
If you have a rewards system or a punch card, don't be shy about it. Put it front-and-center on your website. A business can live or die on repeat customers, and many of them will work hard to earn their way to that free meal or beverage. It also gives you a great opportunity to collect their information so you can send them other valuable deals and content.
Final Thoughts
Restaurants come in all shapes and sizes and so do their marketing budgets. Regardless of whether you operate locally, nationally, or internationally, your website will increasingly become the entry point for future customers looking for delicious meals. The ten restaurant examples above are some of the most successful restaurant brands in the world. And while success like that is decades in the making, you can make a lot of changes in your business regarding SEO, blogging, content, and user design just by learning from what these industry giants have done.
Writing content is not easy, however. At Scripted, we offer a large talent pool of restaurant writers, making the hiring process as simple and efficient as possible. To get started, all you need to do is become a member. Following this process, you will gain access to thousands of skilled writers who are available when you need them. Since only the top two percent of writers are accepted following a rigorous application process, the pool of writers you have the opportunity to work with are the best of the best. Browse all of our restaurant and bar writers here.

---
Published by
Scripted Writers
on Tuesday, June 15, 2021
in
Blogs
,
Restaurant And Bar
,
Domino's Pizza
,
Door Dash
,
Grubhub
,
Mc Donald's
,
Open Table
,
Papa John's
,
Pizza Hut
,
Starbucks
,
Subway
,
Uber Eats
.