Top Counseling Blogs for Inspiration
If you're offering content in the counseling niche, it's essential that your readers get factual, research-backed, and dependable information that's also understanding of their emotional state. Of course, pulling all that off is easier said than done.
If you're in need of inspiration, take a look at how these top counseling blogs approach sensitive and delicate topics with confidence. 
American Counseling Association

The ACA's blog is easily one of the most trusted thought leaders in the counseling niche. Divided into the government affairs blog, member blogs, and Counseling Corner, this resource for factual, up-to-date information is sure to give you plenty of content ideas.
Content examples include:
Counselor Magazine

Counselor Magazine is the foremost resource in counseling news, practices, and information for professionals, and their blog is an excellent complement whether or not you read the printed magazine. 
While delving into specific questions and topic areas, the brand also features introductory primers and guides for things like holistic healing and other new areas of study. 
Content examples include:
School Counselor Blog

If you're looking for a resource that dives deeper into a specific type of counseling, School Counselor is one excellent example. This blog focuses specifically on counseling children and students at a public or private school, informing counselors about many topics, including helping a child manage home life, relationships, and peer pressure.
Templates, handout ideas, and inspiration for events enrich the blog's content even further and give actionable, high-value resources for school counselors at any level. 
Content examples include:
Christian Counseling & Educational Foundation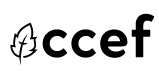 CCEF is another example of specialized counseling content done right. This blog, focused on Christian-based counseling, offers resources and guidance for counselors young and old who are looking to make deeper connections with the people they advise.
The blog posts are accompanied by a podcast, but one of the best aspects of CCEF's content is the handful of writers who create it -- each one bringing unique insights and perspectives to the brand.  
Content examples include:
Katie Lear's Child Counseling Blog

Katie Lear is a child counselor offering insight and information on her own small blog. Her in-depth blog posts give a trusted, professional perspective, mostly aimed at parents and caretakers concerned for their child's mental health and wellbeing. Her blog posts help adults address the many needs of children, from toddler through teen, and provide a better understanding of how kids show anxiety and stress.  
Content examples include:
Mental Wellness Counseling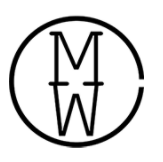 This blog is run by a counseling practice located in Michigan. A handful of writers, each with a professional background in counseling, offers self-help style information pertaining to grief, stress management, and major transitions in life. 
While most posts are short, the content is very targeted and offers concise information in a compact manner, which is great for an audience on the go. 
Content examples include:
Counseling Today

Another publication by the American Counseling Association, Counseling Today is an eMagazine aimed at a professional audience of counselors, therapists, and psychologists. Not only is the published highly authoritative, but the content and topics addressed in Counseling Today are a notch above the rest.
Specific, unique, and intriguing topics -- like the mental impact of barbershops among African-American men -- provide grounds for deeper insight into modern issues, tensions, and concerns facing counselors and their clients. 
Content examples include:
Research Digest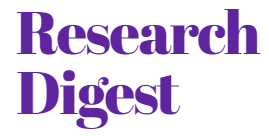 An international publication, Research Digest is published by The British Psychological Society. While branching out beyond counseling to address deeper psychology and specialty issues, this trustworthy content resource is a great source of inspiration and information for any counselor. 
Content examples include:
After Psychotherapy

When a person's psychotherapy treatment is "over," support is still very much necessary to help them return to a healthy lifestyle and maintain it. After Psychotherapy is a resource that addresses this, offering guidance to counselors and individuals who have completed treatment but still need support.
Author Joseph Burgo, Ph.D., covers topics in a self-help style, offering information on anger, narcissism, and emotion management. He also speaks a lot about the topics of shame and guilt. 
Content examples include:
Feeling Good

Feeling Good is an excellent source of inspiration for any counseling brand that seeks to offer self-help content directed at individuals instead of professionals. Feeling Good targets both average adults and professionals, with a blog, podcast, assessment quizzes, and countless other resources for both.
Content examples include:
Hire a Counseling Writer from Scripted
Whether dealing with grief, loss, substance abuse, or other personal issues, the serious topics counseling blogs cover require the right tone and a writer with a solid background. If these blogs have given you inspiration for new content, it's time to find your ideal writer to bring your ideas to life. Get started with Scripted and hire a counseling writer today.

---
Published by
Carolyn Heard
on Friday, May 28, 2021
in
Blogs
,
Counseling
,
After Psychotherapy
,
American Counseling Association
,
Christian Counseling & Educational Foundation
,
Counseling Today
,
Counselor Magazine
,
Feeling Good
,
Katie Lear's Child Counseling Blog
,
Mental Wellness Counseling
,
Research Diet
,
Research Digest
,
School Counselor Blog
.
Subscribe for the latest in Content Marketing & Freelance Writing!