5 Best Sports and Fitness Blogs on the Web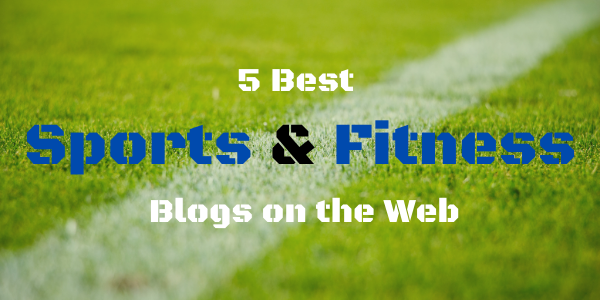 Are you a freelance writer in the sports and fitness space looking for a bit of inspiration to boost your site's visibility? The United States gym industry pulled in over $35 billion in revenue in 2019 – more than any other country in the world. It's safe to say sports and fitness is a money-making industry, but how do you keep your content relevant and speak to your site's visitors to keep them coming back for more?
What is a Sports and Fitness Blog?
A sports and fitness blog can cover multiple topics. These blogs offer advice on everything from how to make that perfect salad actually taste good to the best way to see results from your cardio.
These top x sports and fitness blogs are some of the best the web has to offer. They range from broad topics to niche and everything in between. If you need some ideas for your blog, look at what these fitness gurus write about.
Love Sweat Fitness
Katie Dunlop created Love Sweat Fitness to help others attain fitness goals. Sharing her own stories throughout the site, she offers tips for workouts, better eating habits, and other motivational ideas. Blog topics include lifestyle, fitness, travel, and nutrition. She even offers an app with free workouts and cute wallpapers for mobile phones.
Some of Love Sweat Fitness' best posts include:
The Top 5 Reasons You Can't Keep the Weight Off
5 Things I'm Doing to Reset My Life in 2021
Love Sweat Fitness drops a new blog at least daily, and sometimes multiple posts each day. Look to Katie for inspiration for your sports and fitness blog.
Carrots 'n' Cake
Tina Haupert, Carrots 'n' Cake's creator, had a vision similar to Katie's – help people achieve balance. Tina offers wise words of encouragement for how to eat well, exercise according to your own body and schedule, and the best ways to balance a healthy diet and exercise with the hectic daily lives we all lead.
Some of Tina's posts include:
Doing Nothing is Still Doing Something
High-Protein French Toast Scramble
A Scary Thing Happens When You Switch from a Cardio-Based Workout to a Strength Training-Based One
The blog features weight loss, nutrition, and fitness posts, as well as healthy recipes and even advice for colitis sufferers.
The Yoga Warrior

The first two blogs on our list have a variety of posts they create, but this one has carved out its own niche, and it's in the name – The Yoga Warrior. This site offers in-depth info on this whole-body exercise technique and suggestions for putting the philosophy into practice in your own life through mindfulness training, classes, and retreats.
Peter Calin is the Yoga Warrior, and he offers information to help his followers achieve greater mind-body wellness through the practice of yoga. While his blog has little content, he reaches his followers through Facebook Live classes and in-person retreats. For a man nearly 70 years old, his physique is that of a 30-year-old. From his many photos on the site and videos on his YouTube channel, it looks like he still feels like a kid.
mindbodygreen
If your sports and fitness site offers holistic resources for fitness and health, mindbodygreen is the place to revitalize your approach. Their motto is to help people "eat, move, and live".
Among the site's many resources, you'll find posts backed by thorough research into every facet of fitness and wellbeing. Mindbodygreen doesn't just tackle physical wellbeing – they help people explore and balance their emotional and spiritual aspects, as well.
Some popular posts from mindbodygreen include:
The Soothing Botanical Oil that Will Give You Supple Skin in No Time
Is Texture the New Taste? Why Mouthfeel Matters Right Now + Expert Cooking Tips
5 Ways to Stop Procrastinating Going to Bed, From a Sleep Psychologist
All posts on mindbodygreen are written by experts in their respective fields of medicine, alternative healing, and more. Mindbodygreen even offers dietary supplements. For a holistic approach to sports and fitness blogging, this is a site with tons of material to spark your creativity.
The Balanced Life
Everyone in the world can identify with the busyness of life. With work, school, kids, and just plain "life", it's hard to find the time to fit in a workout routine. The Balanced Life began in an attempt to offer an answer for people living hectic lives—especially women—who want to make a commitment to live healthier lives through fitness regardless of their jam-packed schedules.
Some of the most inspirational posts on The Balanced Life include:
The Value of Investing in Yourself
This Approach to Wellness Might Surprise You
The Biggest Mistakes That Lead to Burnout
The creator of The Balanced Life, Robin, knows what she's talking about – she's a professionally certified Pilates coach aiming to help women fall in love with their bodies. Her site offers plentiful resources to learn how to set goals, take care of your mental health, and eat a better diet. She offers helpful food choices in the recipes section. If you want your blog to teach self-love, look to Robin and The Balanced Life for inspiration.
Increase Organic Traffic to Your Sports and Fitness Blog with Scripted
Whether you're a freelance writer who wants a fresh voice or a site owner who needs help generating the kind of content your visitors want to read, Scripted's thoroughly vetted sports and fitness writers can help you boost your site's visibility. Only the top 2% of applicants are asked to join Scripted, so you can be confident you'll get top-quality content to post to your blog and social media channels.
Ready to see what Scripted can do for you? Start your free trial.