5 Best Marketing Blogs on the Web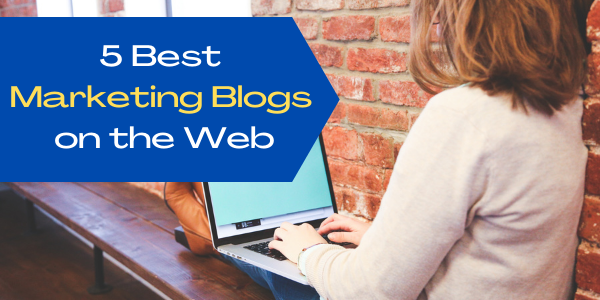 Marketing goes beyond advertising's attempts to promote a company and its products. Marketing is a process that leads to understanding customers better so you can exceed their needs while earning a great reputation.
How can you use marketing to grow your business? For many, it starts with a marketing blog.
What Is a Marketing Blog?
Marketing blogs usually focus on one of two audiences:
Professional marketers who want reliable resources that help them stay current with the latest trends.

Small businesses that want to handle their own marketing instead of paying a professional.
Marketing blogs often cover a broad range of topics, including:
Search engine optimization

Content creation

Search engine marketing

Influencer marketing

Brand positioning

Social media posts

Writing ad copy
That list barely scratches the surface. Given the growing number of marketing niches, you could turn your marketing blog into an influential resource. Before that can happen, though, you need to learn from these top marketing blogs that have already earned success.
#1 Neil Patel
Neil Patel is one of the world's most prominent, influential marketers. Neil Patel's blog gives you insight into just about anything you could want to know about marketing. In true Patel form, he uses his blog to promote other products, including his podcast, training, and consulting.
Top Posts From Neil Patel
What You Can Learn From Neil Patel
Include as much research—including statistics and expert opinions—as possible to give your blog more authority.

Use your blog to publicize other content forms, such as podcasts, webinars, and ebooks.

Encourage readers to comment on your posts so you can collect feedback and learn how to make future articles more effective.
#2 Ryan Robinson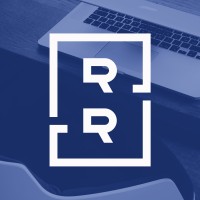 Ryan Robinson started his career by selling fake smartphones that people could use to carry cannabis paraphernalia. He still likes exploring offbeat business ideas. More than anything, though, the experience taught him how to become an influential blogger with over 500,000 monthly readers.
Robinson's blog is funny, insightful, and effective. Become one of his regular readers to stay ahead of your competitors.
Top Posts From Ryan Robinson
What You Can Learn From Ryan Robinson
Publish long-form content that gives readers detailed information about topics, but helps them find specific tips by including a table of contents at the top of your post.

Include tables, charts, blockquotes, and images to break up your text and make blog posts easier for visitors to read on any device.

Tackle difficult topics that other marketing blogs find too challenging to write about.
#3 Search Engine Watch

As the name suggests, Search Engine Watch targets online marketers, especially those who rely on SEO, PPC, Google Ads, and search engine marketing techniques.
Search Engine Watch publishes a lot of useful content from experienced online marketers. You'll find data-filled posts, step-by-step tutorials, and myth-busting challenges to traditional marketing.
Top Posts From Search Engine Watch
What You Can Learn From Search Engine Watch
Provide a short summary of your post's content so visitors can learn the key points quickly.

Encourage readers to visit other pages and your social media channels by publicizing them alongside your blog posts.

Give your readers information that they can really use. That way, they keep coming back to learn more.
#4 Search Engine Land
Search Engine Land sits side-by-side with Search Engine Watch. Search Engine Land, however, posts even more frequently than its rival. You can expect four or five new articles every weekday.
Top Posts From Search Engine Land
What You Can Learn From Search Engine Land
Keep readers interested with a mixture of news and useful tips.

Organize your blog posts by category so visitors can browse the ones that might interest them.

Recruit marketing professionals to build your authority and offer real-world advice.
#5 Social Media Examiner
Social Media Examiner will keep you updated on the social media marketing trends you need to grow your brand and bring more traffic to your blog. It offers bite-sized posts and long industry reports to keep you informed.
Top Posts From Social Media Examiner
What You Can Learn From Social Media Examiner
Reward visitors who give you their contact information by giving them access to ebooks and exclusive content.

Cover a variety of marketing topics for readers that use videos, social media, and other platforms to reach consumers.

Reach out to guest bloggers to grow your network, establish authority, and increase organic traffic.
Increase Organic Traffic With Scripted Writers
It takes a lot of time and energy to increase organic traffic to a marketing blog. Get the results you need by hiring marketing writers vetted by Scripted. The platform lets you choose writers with the levels of experience that you want for your blog.