10 Best Sales Blogs on the Web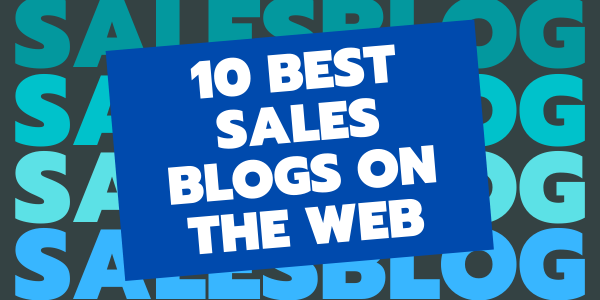 The world of sales is complex and riddled with theories, psychology, and all kinds of factors that can impact audience behavior, perception, and interest. If you're trying to maintain a sales blog, it's essential that you take a research and evidence-based approach in order to offer real value to your readers. After all, that's the quickest and most sustainable way to gain loyal readers.
Even with the right approach, though, you may struggle to find appropriate and intriguing topics to cover on your sales blog. These ten websites might just provide some inspiration.
What Defines a Sales Blog?
There are actually a few different approaches a sales blog may take. In its simplest form, a sales blog is just that: a blog offering information about sales. The brand behind such a blog may be a business offering a sales platform or tool (like a CRM system), an advertising brand, or a thought leader.
However, a sales blog can also branch out to cover topics that run parallel to sales, like digital marketing, outreach, and more. In fact, the lines often blur between sales and marketing, especially when it comes to blog content.
Some sales blogs also take a very niche approach, focusing on sales within a specific industry or setting. For instance, you might find a sales blog that offers advice to sales professionals in the insurance industry and another sales blog dedicated to real estate sales tactics. It's up to you to determine if you want to offer a niche or general content resource.
#1 Sales Hacker
Sales Hacker isn't just a blog, but a podcast duo. The content explores the basics of sales, including customer personas, and takes a deep dive into the more technical and complex topics, like identifying and breaking down sales silos. A clean layout and nice visuals keep readers engaged while the content offers value that's simply hard to beat.
#2 HubSpot

HubSpot is known for a lot of things. Its free content resources definitely top the list. While HubSpot also covers the likes of marketing and software, you can't miss HubSpot's sales-related advice. From calculating market share to re-thinking your sales outreach strategy, HubSpot offers long-form, authoritative, trusted content you can count on.
#3 Gong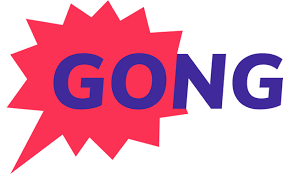 Gong's unique branding helps set it apart. In a world of sales where most entities try to be extremely professional, even to the point of being dry, Gong makes the topic of sales fun. Animations, graphics, and a general sense of humor help add interest to Gong's content, all while the brand ensures they're always offering value.
#4 Sales Gravy

Sales Gravy aims to accelerate your business' sales with its blog posts, video content, and podcasts. They market their resource library as "free sales training," and the information is consistently up-to-date and applicable across niches. From simple habits to advances in the world of sales to the best practices of the most successful sales mangers, Sales Gravy offers a variety of targeted content.
#5 Predictable Revenue

Predictable Revenue is maintained by Aaron Ross and his team with a podcast accompanying the written content. Interviews with thought-leaders, alongside actionable insights, help make Predictable Revenue relevant. Topics include collecting meaningful feedback from B2B customers and identifying why you aren't closing more deals.
#6 Close

Close puts a lot of its content creation efforts into marketing its own services by discussing the latest features, updates, and use cases. However, the Close blog also offers valuable sales advice to every professional in the industry, even if they aren't using Close's software.
#7 JB Arrows

JB Arrows is yet another blog and podcast combo, this one maintained by John Barrows. Get sales training and tips, and then use the Events section to see what webinars and live events are upcoming in your area. John puts his own unique spin on the ideas and takes authoritative stances on many topics, like "Why Sales Reps Must Stop Trying To Create Urgency."
#8 CloserIQ
CloserIQ is another brand that offers its own sales software, so it makes sense for them to market their solutions in their content. However, just like Close, CloserIQ handles this marketing in a minimal and tasteful manner, ensuring that readers still perceive their content as trusty and informative. The blog talks about empowering sales but also branches out to explore salary info, carer advice, and more.
#9 Xant
Xant discusses sales processes, upcoming events, and the brand's latest releases on its robust blog. From advice on generating more LinkedIn leads to actionable input on how sales professionals can waste less time qualifying, Xant is another invaluable resource in sales.
#10 Openview Partners

Openview Partners breaks its content up into main categories, like Sales and HR, allowing readers to quickly find the content most relevant to them. They feature a lot of long-form Ultimate Guide" style content, but balance their offerings with shorter, sharable blogs. Smart use of sub-headings and images helps keep readers engaged, even for the longer content pieces.
Increase Organic Traffic to Your Sales Blog
Looking through this list of the ten best sales blogs is sure to spark some ideas as to what kind of content your sales blog can start publishing, but having a handful of ideas isn't enough to ensure sustainable growth and success. For your sales blog to flourish, you need a steady stream of valuable, optimized content.
If you're struggling to create a content plan and consistently come up with niche ideas, Scripted can help. Scripted's team of sales writers holds the knowledge, experience, and insights necessary to help your sales blog consistently deliver high-value content to its readers. Reach out to the team to learn more.

---
Published by
Carolyn Heard
on Tuesday, May 4, 2021
in
Blogs
,
Sales
,
Close
,
Closer Iq
,
Gong
,
Hubspot
,
Jb Arrows
,
Overvier Partners
,
Predictable Revenue
,
Sales Gravy
,
Sales Hacker
,
Xant
.