10 Best Healthcare Blogs on the Web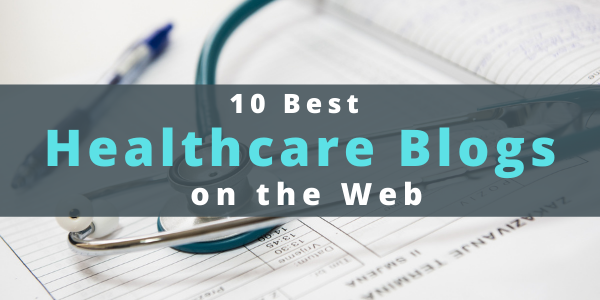 If you're a healthcare freelance writer, you're always looking for reliable sources of information to help you stay on the cutting edge of the industry. And for a good reason - the healthcare industry is dynamic, and the trends within it change quickly. Developing excellent healthcare content requires more than just writing well - it means doing your research and having a few key sources you know you can trust.
Today, healthcare blogs are some of our favorite places to get up-to-date information on the healthcare industry and stay abreast of what's happening, where. Here are ten we recommend every healthcare copywriter should read:
1. 33 Charts

33 Charts is the go-to destination for anyone who wants to learn about how rapidly advancing technologies drive the healthcare business. The blog offers breaking news, opinion pieces, and much more on topics ranging from the use of bookmarking services to how social media is affecting the medical field. Written by Bryan Vartabedian, 33 Charts is an excellent place for both insight and information. 
2. MGMA in Practice Blog
The online home of the Medical Group Management Association, The MGMA in Practice Blog is one of the best digital sources for writers looking for professionalism and breaking news in the healthcare industry. Readers will find breaking news pieces and a variety of informative, well-written content.
3. Care Practice

Written by Aaron Blackledge, a successful San Francisco-based doctor, Care Practice offers insightful pieces on science and tech in the healthcare industry, social media as it pertains to healthcare, and some insider pieces healthcare professionals are sure to appreciate. It's an excellent source for anyone looking for an insider view of the industry. 
4. ScienceSoft 

ScienceSoft is a blog dedicated to covering IT trends and innovations in the healthcare industry, posting fresh content daily on topics like healthcare data analytics, digital security in the healthcare industry, and more. It's an excellent place for tech-focused healthcare writers to get the inside scoop on what's happening in the field. 
5. KevinMD.com

Founded in 2004 by internal medicine practitioner Dr. Kevin Pho, KevinMD.com is a contributor network that has grown to feature thousands of pieces penned by med students, surgeons, nurses, and a variety of others in the healthcare field. The topics covered are extensive and the voices varied, which makes it an excellent place for diverse, multi-faceted information. 
6. Kaiser Health News
One of the most authoritative and relied-upon healthcare blogs on the web, Kaiser Health News is an excellent source for copywriters who cover the latest events in the healthcare industry. We love reading the KHN Morning Briefing, which provides an easy-to-digest overview of the day's healthcare-industry news. 
7. Shots

Shots is NPR's health blog. Dedicated to taking a broad and multi-dimensional view of the healthcare industry, Shots offers breaking news pieces, commentary, overviews of the intersection of health, pop culture, and tech, and feel-good pieces that frequently go viral. The information in the Shots blog is hard-hitting and research-based, but accessible enough to make it an excellent source for general or high-level pieces. 
8. The Harvard Health Blog
An excellent source for reliable healthcare studies and new research, the Harvard Health Blog is part of Harvard Medical School's family of publications. Designed to offer hard-hitting information and timely coverage, the Harvard Health Blog is the perfect place to find the research you need for that newest story. 
9. Everyday Health
If you're looking for a source that offers write-ups on healthcare issues that affect a wide variety of people or are of public interest, Everyday Health is an excellent resource. As the name indicates, this blog offers both high-level and in-depth coverage of topics like COVID-19, developing vaccines, and trends in the healthcare industry. 
They also offer some intriguing coverage on the emotional aspect of different healthcare conditions and the intersectionality of mental and physical health.  
10. The FDA Law Blog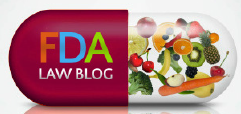 When you need a resource you can count on for breaking medical policy news, the FDA Law Blog is the best place to turn. 
While many people assume the FDA Law Blog would be mostly about food laws and regulations, the coverage here is actually quite broad, and extends out to things like the regulation of medical devices and drugs. 
Bonus: The JAMA Network

The digital home of the Journal of the American Medical Association and a handful of other publications, The JAMA Network is the go-to destination for any healthcare freelance writer who needs a significant source of timely research. 
The information you'll find here is pulled directly from leading medical journals and is fairly in-depth and somewhat complex. Still, it's an excellent place to find innovative studies and information to back up your writing. 
Hire a Healthcare Writer From Scripted
Excellent healthcare copywriting requires great research and a finger on the pulse of the industry. Here at Scripted, we specialize in connecting healthcare clients with the skilled copywriters they need to develop leading healthcare content.
Our healthcare freelance writers have years of experience crafting leading healthcare content for a variety of clients and a variety of formats - including blogs, websites, social media accounts, and other publications. 
Ready to learn more about Scripted or find the perfect healthcare freelance writer for you? Get started with a free 30-day trial that will let you explore some of the best healthcare writers working on the Scripted platform.

---
Published by
Carolyn Heard
on Tuesday, April 13, 2021
in
Blogs
,
Healthcare
,
33 Charts
,
Care Practice
,
Everyday Health
,
Fda Law
,
Harvard Health Blog
,
Jama Netwrok
,
Kaiser Health News
,
Kevin Md
,
Mgma In Practice
,
Science Soft
,
Shots
.