6 Best Ad Copy Examples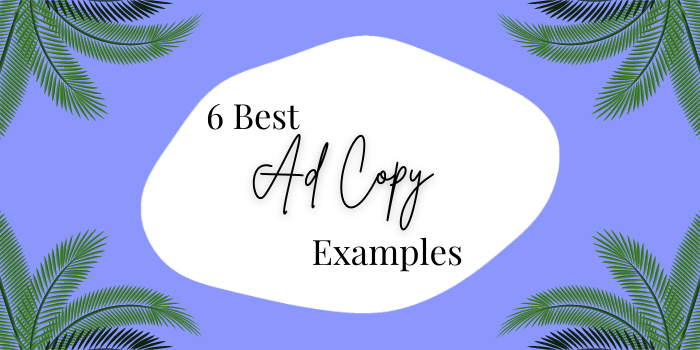 While examples of compelling writing often come to mind in the form of our favorite novels or even a clever blog post from a journalist, ad copy is so often under-rated in that one of its strengths is also its biggest challenges. That is, ad copy must be kept extremely concise.
As a company or even a writer yourself, the word limitation placed on ad copy may be the biggest hurdle you have to overcome. There's so much to be said about a product, but only a few select words can be used to say it, so what do you leave out? What do you emphasize? Most importantly, how do you put it all together to cleverly convey more than is written?
In these six examples of fantastic ad copy, we'll include some advice to help you write better ads in the future.
#1 Ricola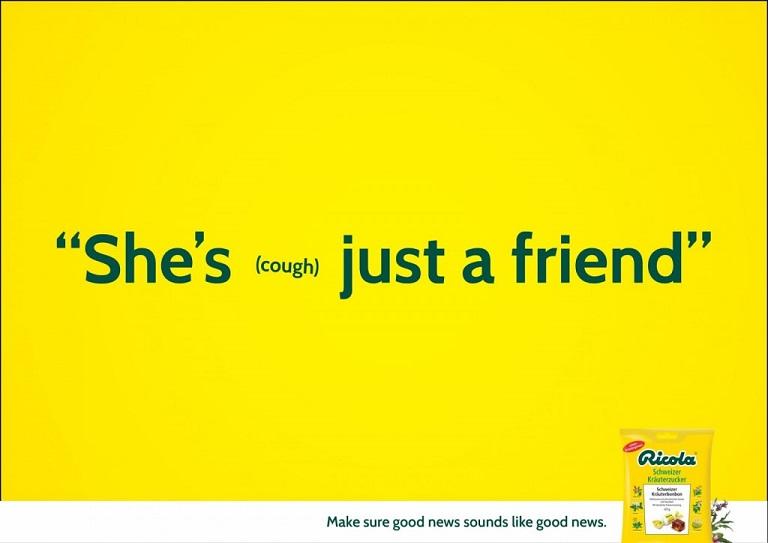 Nothing but a bright yellow background and a short quoted sentence is enough to convey Ricola's humorous message in this ad that reads, "She's (cough) just a friend." The cough drop manufacturer keeps the message cleverly simple, with the Ricola bag placed in the bottom right-hand corner of the ad next to the much smaller text, "Make sure good news sounds like good news."
This ad is memorable, sharable, and the bright colors catch your eye. It's clutter-free, on-the-nose, and even if you were scrolling by it, you'd still have enough time to read the message and take a second look. The delightful simplicity of it is truly what makes it stand out, while the lone sentence is able to conjure up an entire scene in the viewer's mind, making it an ad worth replicating.
#2 Morton Salt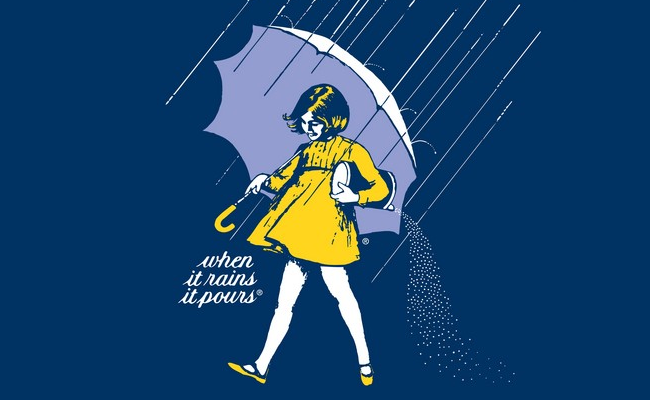 While most are too young to even make the connection, Morton Salt has one of the most impactful early examples of extremely clever marketing, and it started back in 1911 when they introduced an anti-caking agent to their salt to prevent clumping. To let the public know, they marketed it as the "first free-flowing salt."
A few years later, Morton Salt added the Morton Salt Girl -- who can still be found on the side of the container, standing under an umbrella. To this day, the infamous marketing slogan that was born out of the previous declaration remains: "When it rains, it pours."
While free-flowing salt may now be an expectation in modern life, countless branding experts have called the duo one of the most clever marketing ploys in history, and it certainly made a memorable impact when it first began circulating almost a century ago.
#3 Rolls-Royce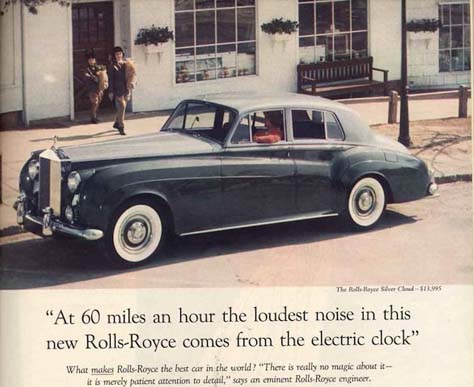 Yet another classic example of marketing can be traced back to the luxury car manufacturer Rolls-Royce seen in a print ad campaign created to promote their latest cars in the 1950s. Underneath the illustration of a mother sitting in the driver's seat as her two boys run to greet her after school, the simple text reads: "At 60 miles an hour the loudest noise … comes from the electric clock."
In a mere dozen or so words, Rolls-Royce managed to promote the modernity of the cabin's features, the impressive speed expectations, quiet engine, and overall sense of luxury. This ad alone helped distinguish the brand from every other car on the market by emphasizing the continued attention to detail that consumers loved.
#4 Norwegian Airlines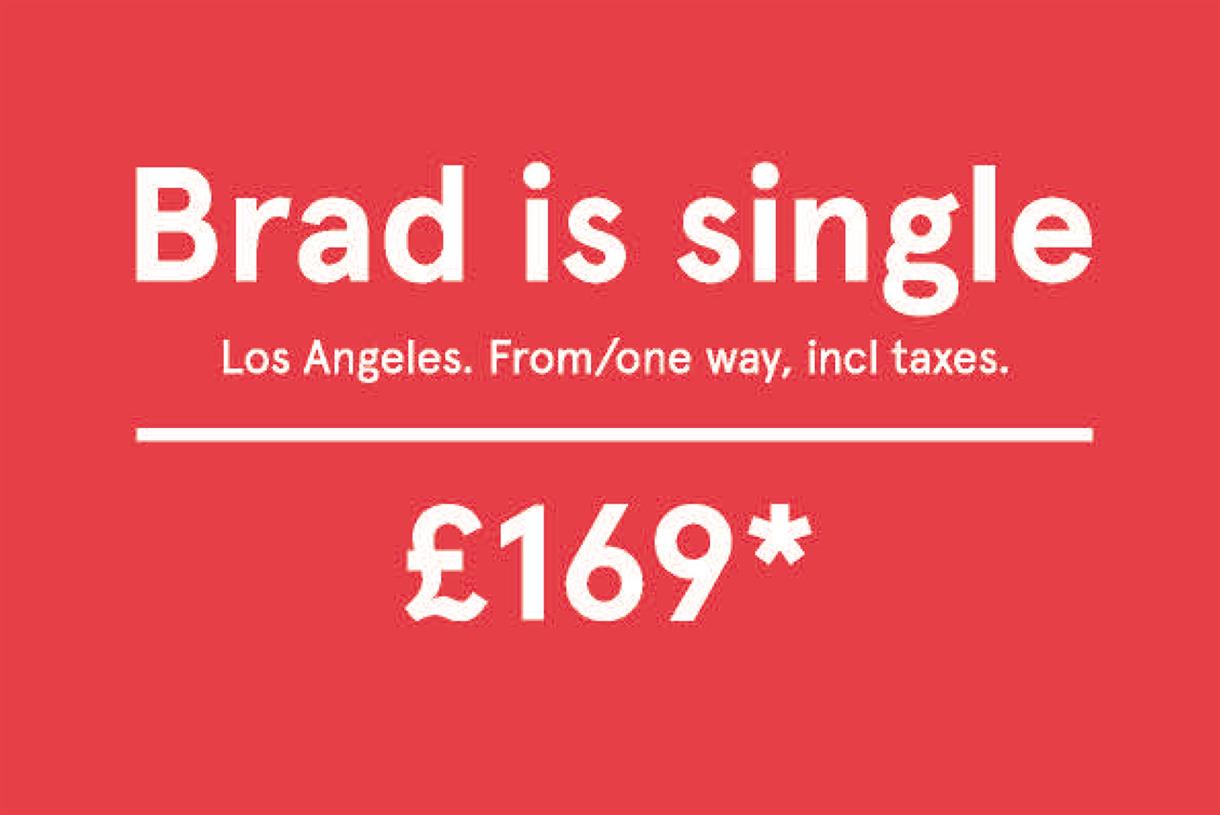 While classic examples of excellent copywriting are certainly worth studying for their timeless appeal that continues to make an impact all those decades later, there are just as many examples of highly impactful ad copy that got noticed thanks to just how timely it was. Norwegian Airlines features a particularly great example.
In 2016, "Brangelina" (celebrity couple Brad Pitt and Angelina Jolie) split up and Norwegian Air wasted no time as they began advertising low-cost fares to Los Angeles with the words, "Brad is single."
Since the news was significant at the time, Norwegian Airlines was able to create humorous, tongue-in-cheek copy that earned shares and got people talking, all without having to create context for viewers. This helped Norwegian Airlines achieve greater relevancy amongst their target demographics while earning plenty of social media attention, too.
#5 Oatly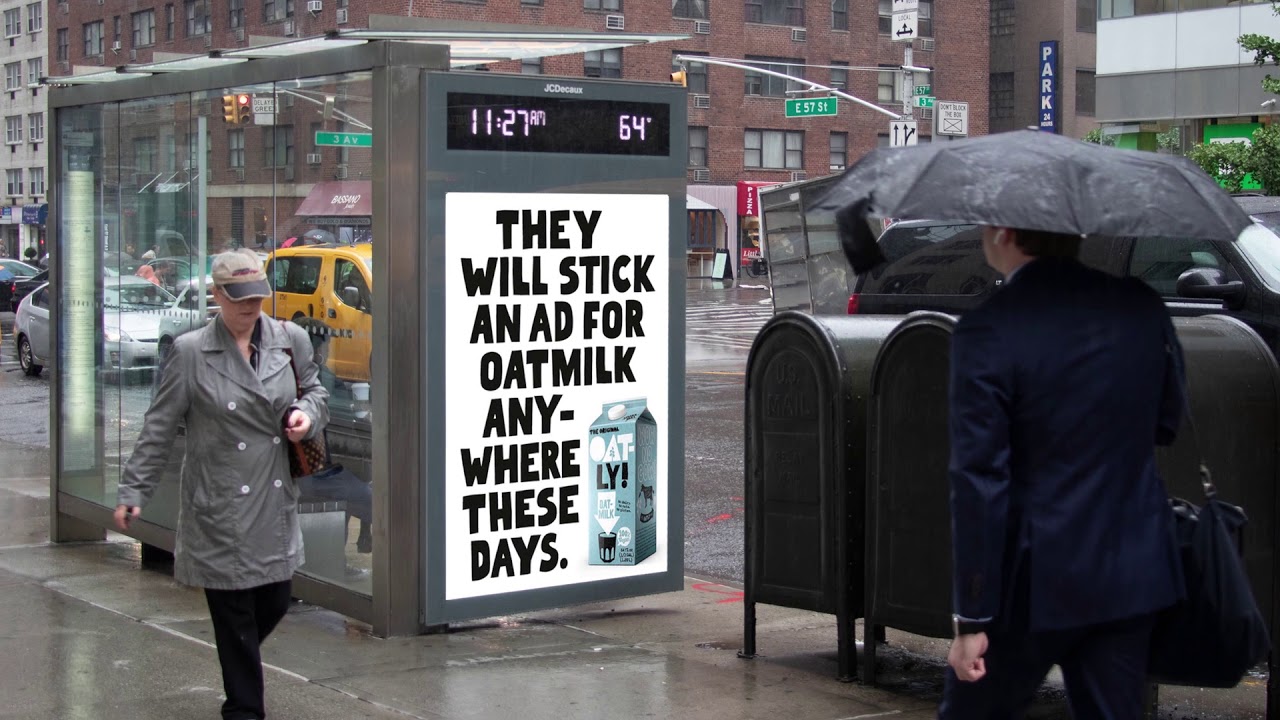 If you're a fan of self-referential humor, you'll love the campaign ran by Oatly, a 20-year-old milk company based in Sweden. When they began making their debut in the US market, Oatly advertised outdoors with signage.
One campaign that stuck with viewers consisted of three posters pasted alongside each other, the first stating: "Look! A poster trying to get the attention of someone who might be interested in a barista edition oat milk." The second poster stated: "Look! A poster trying to do the exact same thing as that poster." The last poster stated: "Look! A poster trying to provide additional support for the previous two posters."
This simplistic campaign allowed the brand to cut through the "sale-sy" element associated with marketing and just be honest, and humorous, in attempting to market their products in a new country.
#6 British Airways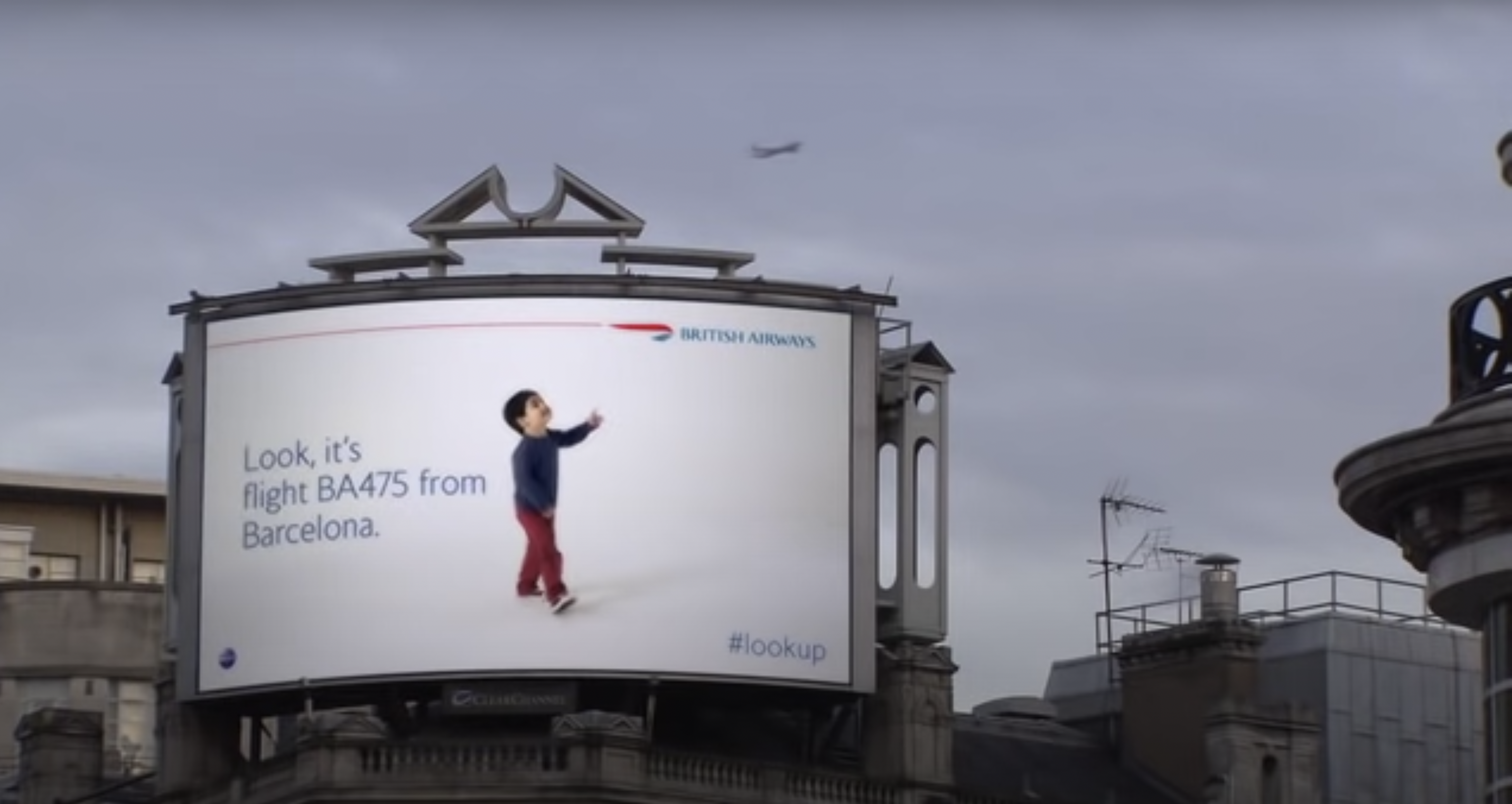 One of the best tactics in marketing is immersion, often through the combination of what's going on in the real world supplemented by digital displays. While a rare sight due to the complexity (and cost) of pulling it off, British Airways offers an intriguing example.
With a London Billboard positioned in the right place, British Airways was able to create an ad that combined flight codes and times with a digital display, which featured a little boy looking up to the sky as a plane took off from a nearby airport. The recording played as the boy ran along the screen, looking up at the plane gaining height.
The boy would disappear off the edge of the screen, presumably continuing to chase the plane, as text appeared on the display with a message like: "Look, it's flight BA475 to Barcelona." Complete with the British Airways logo, this immersive ad was enough to get people's attention and get them thinking about travel as they watched planes take off in real-time.
Produce Ads That Convert
Have these awesome ad copy examples inspired you? If you're trying to produce ads that convert, remember that every element of content marketing comes down to the quality of your ad copy. Fortunately, Scripted can help connect your business with the talented and experienced ad copywriters you need. and start seeing the results you've been wishing for.