The Best Social Media Marketing Strategies for Your Accounting and Finance Site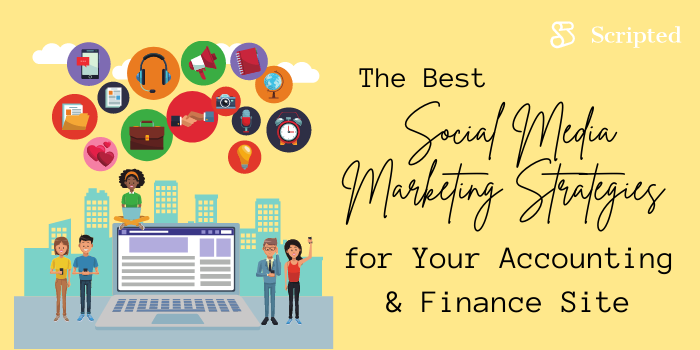 At first glance, you might think that social media and accounting have little to do with each other, but from a marketing standpoint, it's time to think again. 
For starters, banks and financial institutions don't exactly enjoy a warm and friendly image in the public eye. This negative perception often affects other types of financial businesses as well. Even the most successful, highly respected accountant might have to overcome a lingering public belief that the entire financial industry is, at heart, cold and uncaring — and this can make marketing something of a challenge.
Here's an example from the world of banking. According to Andrei Cherny, the CEO of Los Angeles-based online bank Aspirations, as things get worse in a person's life, banks stand to make more money from others' misfortunes — by charging for every little thing, from overdraft and late fees to service charges. Historically, people have associated banks with economic disasters — both personal and commercial — and it can be difficult even for today's financial institutions to overcome that perception.
Unfortunately, the same goes for an accounting firm. Many people view tax season with dread, and accountants always seem to take the blame for this, even though they're the ones who are actually trying to help. Likewise, business owners might not look forward to those monthly bookkeeping sessions, however essential those sessions are for the survival of their business.
A retailer can promote the beauties or qualities of their products, but a financial entrepreneur is in a profession that the public associates with taxes, bills and audits — everything that's dull, depressing or downright frightening. Plus, even for the best CPAs and financial planners, there's a lot of competition out there.
So how can financial entrepreneurs market themselves successfully despite these obstacles? By using social media; that's how.
You might think that social media posts about money aren't exactly going to hold the public's interest — but that's not necessarily true. The trick is to make those posts compelling and relatable. By implementing an effective social media marketing strategy, you can project a warmer, friendlier image for your business through engagement, conversational posts, humorous videos, educational infographics and inspiring (or family-centric) photos and videos. And if you're primarily reaching out to business clients, you can still project a more-approachable image while losing none of your professionalism.
It's All About the Customer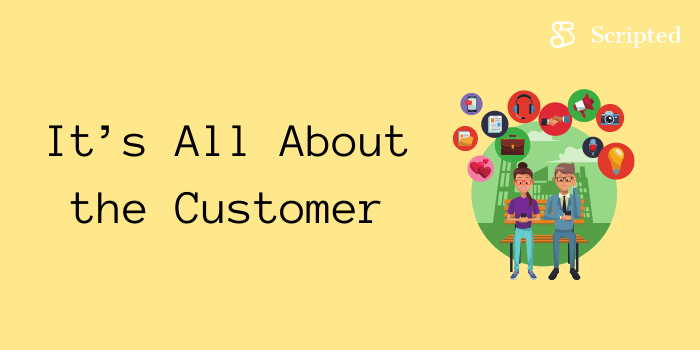 As custodians of the public's money, banks and financial institutions have already discovered that the best marketing campaigns are the ones that focus specifically on the needs and demands of their customers. And the most effective way to do that is to not only humanize but also personalize the entire banking experience.
In 2020, Bank of America launched its digital life planning app, Life Plan, with a marketing campaign that depicted the typical stages of life for a family. Using photos and engaging descriptions, Bank of America tracked each family member through various milestones, explaining how good financial planning at each stage could lead to a better quality of life. Throughout this campaign, Bank of America has continued to humanize and personalize the financial planning experience at a whole new level.
The good news is that CPAs, financial planners and just about any other type of financial entrepreneur can use this same approach. Customer-centric language, along with other marketing strategies, can make your business seem more empathetic. Social media can also go a long way toward humanizing your business image so that it better relates to everyday life.
Revitalizing Your Marketing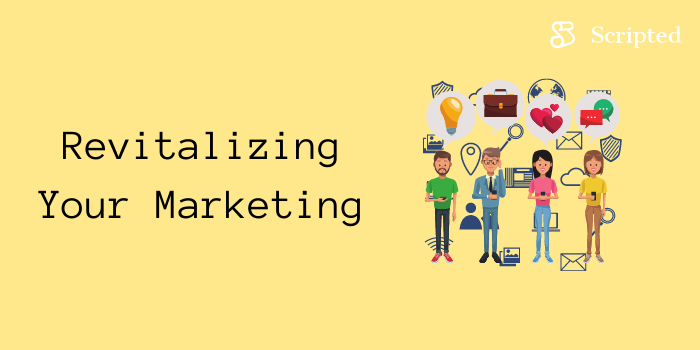 Here are some ways that a social media presence can revitalize your financial business marketing.
Personalized targeting:

Social media messaging can tug at the heartstrings, or it can resonate in a more practical way. You can customize it so that it resonates with families or make it relevant to childless couples and single folks. In the hands of a talented content creator, the ideas for creative engagement are limitless.

Increasing financial planning awareness:

Through videos, photos, posts, blogs and infographics, marketers can create social media posts to better inform consumers on every aspect of financial planning. A more-informed consumer is also more likely to seek the services of a CPA or financial planner.

Building customer leads:

A presence on Twitter, Facebook or Instagram can help you build an online community — not just of existing customers, but of potential and future customers as well.

Growing brand awareness

: Social media offers unlimited opportunities for you to grow your brand identity via a wide variety of content strategies.
Finding Your Voice Through Top-Notch Content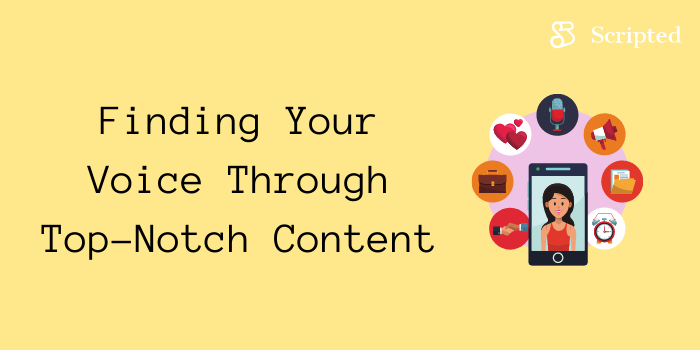 Here are some types of content that can give your business a warmer, more-personalized image that customers can relate to.
First-Person Stories
First-person stories are a highly effective marketing tool for retailers — and they can be equally effective for your financial business. These can include videos and blogs about people who have benefited from your financial services. If a story is really interesting, viewers could share it (or retweet it). And it might even go viral, which would be a big plus for your ad campaign.
Milestones
Milestones play a huge part in financial planning. Throughout their lives, people open up accounts, deposit and withdraw money, and take out loans because of milestones they're experiencing. As Bank of America demonstrated in its Life Plan campaign, playing up these milestones is an effective marketing strategy that reminds people how important it is to save money for these big events in life.
Community Events
Banks and other financial institutions often take an active part in community events, and as a financial entrepreneur, you can get involved, too. Through posts on Facebook, Twitter, Instagram and YouTube, your business can promote upcoming charitable events that you're sponsoring, as well as social and civic events throughout the year. Even if you're in a one-person practice, your social engagement will catch the attention of other people in your community — people who can become potential customers.
Responding to Customers
Whether they're filled with praise or blame, never ignore customer posts. If a customer posts a positive review on your social media page, be sure to thank them. If someone posts complaints on your Facebook or Twitter page (even if it's a post about National Dog Day or something else that's unrelated), it's in your best interest to respond right away. The best way to handle these posts is to reach out to the customer with an offer to discuss and resolve the issue in a PM. This way, if it's a legitimate complaint, you can solve it in a manner that doesn't compromise any security or privacy issues.
Updates From the Office
Are you offering a new service or special seasonal discount? Be sure to promote it! Social media sites are ideal for posting updates on anything new that's happening with your business.
Infographics
Infographics are an essential part of business meetings, but they're also useful for conveying crucial financial information to your customers. Win over your audience by offering entertaining posts with lots of infographics about financial planning. You can format just about any type of financial information into an easy-to-read version of the traditional pie chart. By providing a series of financial education posts for everyday people, you'll earn the gratitude of social media followers who may quickly become fans and — eventually — customers.
Let Your Employees Do the Talking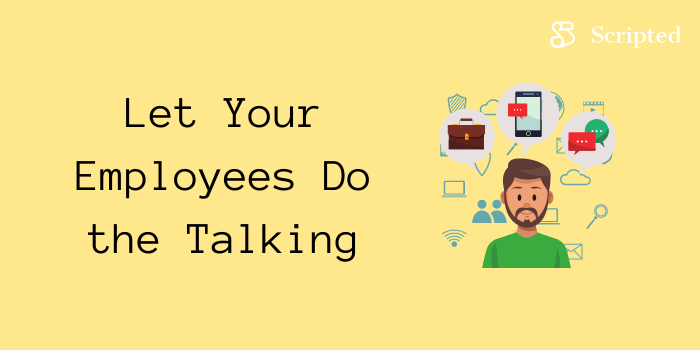 Studies show that 71 percent of consumers are willing to purchase items based on personal social media referrals from friends and family members. Likewise, 83 percent of Americans say they've made a purchased based on a word-of-mouth recommendation. This is where employee advocacy — or word-of-mouth social media advertising — can play a big part.
Employee advocacy is simply a marketing strategy that uses employees to promote brand awareness. It can involve all kinds of content, from humorous staff photos to glowing endorsements of products or services. Even if you have fewer than a handful of employees, you'll still find that posts from your employees can help spread the word about your business, increase traffic on your websites and help you win new customers. According to studies, business interest in employee advocacy marketing has increased by 191 percent since 2014, and 50 percent of business managers report that employee advocacy leads to greater brand awareness and visibility.
Which Platform Is Right for You?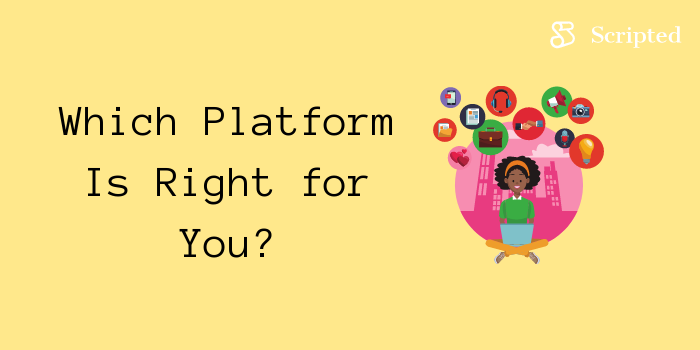 Social media platforms are not a one-size-fits-all proposition. Despite increasing similarities among the most popular sites, each still fits a particular niche when it comes to marketing. For example, Twitter is enormously popular among certain industries (such as government agencies) because it lends itself to concise posts and infographics. Instagram is a favorite of marketers who feel that a picture really is worth a thousand words. Of course, YouTube is the go-to source for clients who rely on videos to get their message across. And then, there's Facebook — a sort of catch-all that appeals to every style of internet marketing vehicle, from posts and pics to videos.
Many entrepreneurs find that a multi-platform presence is the best strategy for their business, and it's certainly the one that — when managed well — can reach the most diverse demographic.
SEO: The Secret of Your Success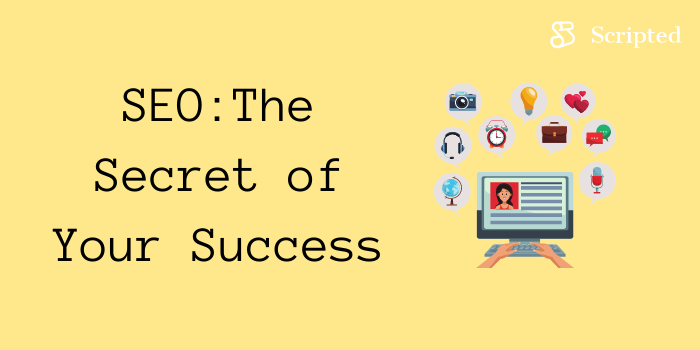 By using search engine optimization (SEO) strategies, you can help your financial business rank higher in search engine results, which will lead to more public awareness of your brand — and more customers. The best way to implement SEO is to post social media content that's rich in keywords, strategically placed and formatted to boost your search engine standings.
How can you find the best keywords? The good news is that it doesn't take a rocket scientist to figure out the keywords you need to make your content stand out from the crowd. Keywords exist at the most basic level — for instance, if you're promoting your accountancy services, the word "accountant" is an obvious choice. Keywords can also help you promote specific services, such as "filing taxes" or "business bookkeeping." You can also search competitors' sites to discover more keywords to adopt. There are keyword suggestion tools online that can help as well, such as KeywordsFX.
Obviously, the best way to implement keywords into your content is with the written word.
How Scripted Can Help Your Social Media Marketing
When it comes to marketing your business, there's nothing like the power of the written word. Whether you need blog posts, emails, Facebook/Twitter posts, e-books or white papers, Scripted can provide you with a wide variety of talented writers who can create the quality, attention-getting content you need for your financial business. Our writers aren't just good at writing — they're also great at incorporating SEO keywords and formatting content so that it can reach the top of the search engine — and stay there. Contact us to find out how our writers can help your business achieve the success that you deserve.