Increasing Organic Traffic to Your Accounting Website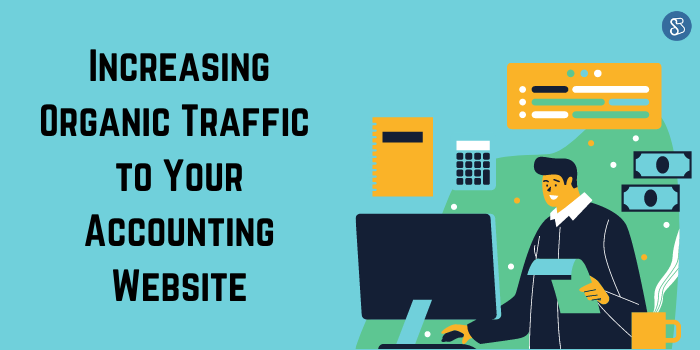 Accounting websites may represent an individual accountant, an accounting firm, or a site in the niche that offers information on the pricing and services of either of the former. In any case, accounting is often accused of being a dry and dull niche, and that spells trouble for anyone looking to drive organic traffic.
In truth, while an account website may no be the easiest to rank, it's entirely possible to increase organic traffic so long as you follow the right strategies. Here's a look at the best practices and advice you should follow.
Sort Out Your Local SEO First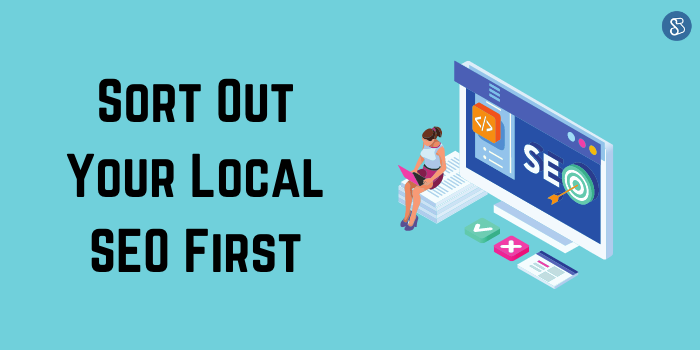 If you are an accountant or accounting firm with a local presence in one or more cities, the biggest boost to your organic traffic is likely to come from sorting out your local SEO presence. Generally, this starts with creating or updating your Google My Business listing, which puts you on the map--quite literally--for relevant searches.
From there, you should look to get directory listings on some popular websites, especially any pertaining directly to accounting, like dedicated CPA directories. Then, you should consider the local keywords you should be targeting, like "accountant in [city]". Take those keywords and build out some dedicated pages on your website for each locale to increase traffic.
In the event that you don't have any ties to a specific city or region, like perhaps you're a national accounting firm, it can still be worthwhile to pursue local-level SEO. As a point of comparison, national insurance companies tend to do something similar, creating local SEO content for the biggest markets. So, your accounting firm may target keywords like "accountant in Denver" or "accountant in Boise."
Don't Just Find Keywords, Strategize With Them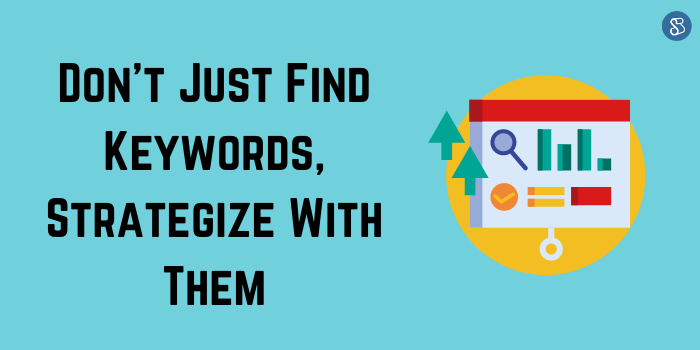 For any website to start earning better rankings and driving organic traffic, it must address a slew of keywords that its audience may search for. As an accounting website, your goal should be to dig into your audience's journey on the way from becoming aware that they need an accountant all the way down to actually scheduling a consultation and signing up for your services.
All too often, "keyword research" boils down to finding some random top search terms for a given niche and building content out around them. To build sustainably and valuable rankings, you have to come up with an actual keyword strategy, which means connecting keywords to each phase in the customer journey so you can create content with the right information and calls-to-action to drive engagement and produce qualified leads.
In addition to tying keywords to a part of the funnel, it's also important to find semantically-related keywords and include those in your content marketing strategy. Finding relevant keywords and grouping them together into a single piece of content or a series of content will help your website gain rankings more effectively. Tools like Google Analytics can help.
Follow On-Page SEO Guidelines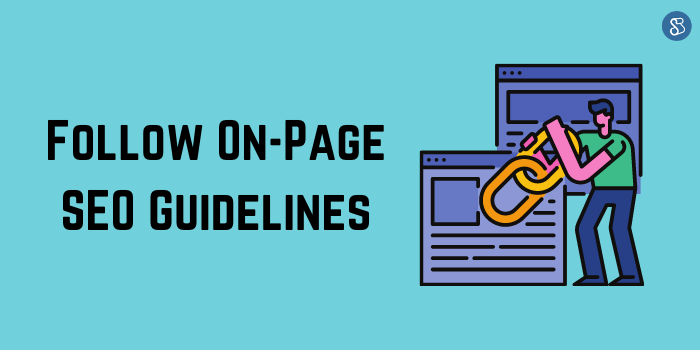 If you're using Wordpress or another popular content management system (CMS), installing an SEO plugin can prove to be a huge help in sorting out your site's on-page SEO. Even without a plugin, though, you should be able to boost your rankings by implementing some guidelines. First and foremost, every page and post you publish needs a search engine-optimized title and a meta description, both of which should feature your target keyword.
From there, consider breaking up the "wall of text" content creates by incorporating graphs, charts, and vibrant imagery. Make sure each one has "alternative text," or an "alt tag," to explain its purpose, which will help you with your image SEO and improve your site's accessibility, which is important for overall SEO.
Including bullet lists and many sub-headings can also improve your content's performance by making your content easy-to-skim and providing better context to search engines about what your content is about.
Your site should also be responsive, meaning it loads properly and is easily accessible across all devices. Lastly, make sure your content loads quickly, as site speed is a major component of your website rankings. Some tools that can help with your on-page SEO include Google's PageSpeed checker and Google's on-page SEO starter guide.
Share a Variety of Content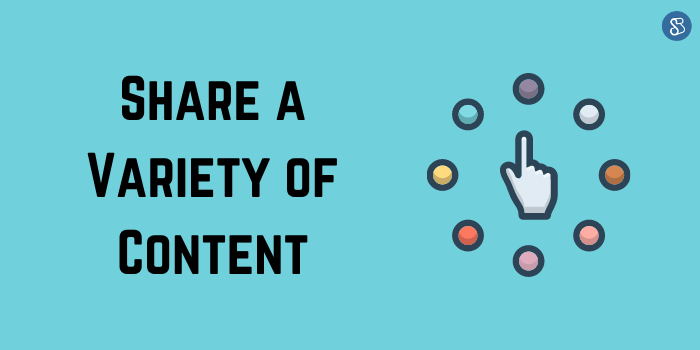 While many website owners feel like producing blog posts on a consistent basis can be tough enough, sharing a variety of content is an essential part of boosting engagement, growing your reach, and improving your overall search engine rankings. After all, when you have videos and images (i.e., infographics) to share in addition to simple blog posts, now you have three sources to drive organic traffic instead of just one.
Although it will take time and investment, sharing a variety of content will also help build a reputation for your accounting website. Just adding video content can result in a major boost in trust from your audience over blog posts, for instance, and if you can complement that with a monthly podcast, you'll find your brand really gaining traction.
Some SEO considerations for various content formats do exist, though. For instance, it's common for a brand to create video content and then for that content to live on just one platform, typically YouTube. If you want to share that video anywhere, you may feel inclined to link to its YouTube page or embed it using YouTube's tools, but that's not ideal for SEO.
Following the best practices for each type of content you publish is essential. In the case of video content, you want to upload it natively to each social network you would like to share it on, whether that's Facebook, TikTok, or somewhere else. Likewise, video content is best offered with close captions or some form of written content to accompany it, in case viewers can't or don't want to listen.
Cover The Fundamentals in Your Content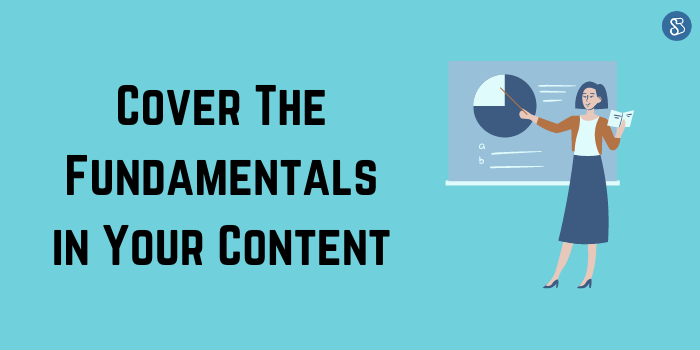 When a new tax ruling is coming up or some other major change is happening that could impact your audience, it's important that you release a timely and informative blog post covering those topics. Even if your audience only skims it, this content bank helps your website hit on both trending and evergreen keywords, contributing to your site's rankings, and it shows authority in your niche.
Of course, whenever you're creating content, you also have to consider who you're creating your content for. Most accountants cater to a laymen who has little knowledge or interest in the complexities of accounting, which is why they're hiring you. Still, they'll want to understand whether they need to pay taxes on stimulus money, for instance, which is why you must put it to them in an engaging, thoughtful, and concise manner.
Since accounting does often deal with dry content, your brand may very well decide to utilize a more engaging writing style, perhaps even incorporating some humor, to make it easier to digest and read. While this boils down to your brand's persona, coming up with a writing style and approach that fits your audience is an essential part of sustaining organic traffic (and overall engagement) in the long haul.
Add Complimentary Series
Discussing the latest tax bill could almost be considered a necessity for an accounting website, but diving into the big headlines is unlikely to align with the questions and concerns of your audience all the time. For that reason, adding complimentary content series, whether in the form of video, podcasts, or blog posts, can help you boost engagement and target even more relevant topics and keywords.
For instance, most accounting clients and soon-to-be clients have a host of questions regarding what they should and shouldn't be doing. A questions and answers series can not only help you engage your audience on a weekly or monthly basis, but it can also drive interactions on social media, help you get hashtags trending, and give you some truly helpful content ideas to move forward with.
A questions and answers series can also add a more personal touch to your brand, especially if you bring in a team member to answer the questions each week, as their face and name will become familiar, whether in the byline of an article or on screen as a video answer. Other complimentary series ideas include deductions, credits, and exemptions that apply to common situations your clients face.
Take Pride in Your Content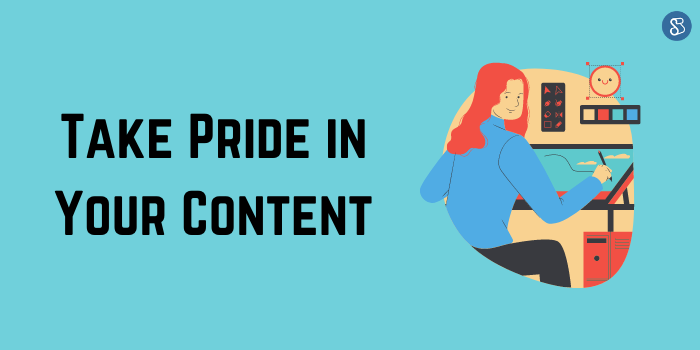 It's something Google says again and again in its guides and guidelines: The purpose of its complex search algorithm isn't to reward keyword stuffing or those who can check off X many boxes, it's to rank the content that best answers a searcher's question. In other words, if you really want to drive organic traffic and get better search engine rankings, you need only focus on one thing: Offering the best value possible to your readers.
As an accounting website, climbing the search engine results pages can feel like a never-ending battle, but it doesn't have to. Instead of juggling your content as yet another task on your busy plate, get back to focusing on growing your business and trust your content in the hands of Scripted's best writers.
When you work with Scripted, you'll rest easy knowing your content is being thoughtfully planned, researched, and created by professionals who are familiar with the best practices of SEO and audience engagement. Want to see for yourself how Scripted can transform your website? Sign up for a 30-day free trial today.