There's No Place Like Home... But is That a Bad Thing?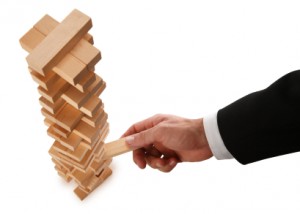 This summer, I decided it was finally time that I leave my cozy camp counselor position of four years, and try my hand at a "real world" job. I had attended the camp every summer since I was six, and promptly started working there as soon as I could. It began to feel like my second home. To me, work was play, and leaving was not an easy decision, albeit a necessary one. Because of my comfort with my old job, I had some concerns cluttering my brain as I set out to find an internship.

I remember sitting down on at least three separate occasions, opening up my laptop, and mass applying to what seemed like a million companies. During the process, I learned many valuable lessons about landing that elusive internship, mainly, that doing so is hard and requires perseverance. Though I didn't receive a follow-up interview from every company, applying was a great learning experience to see how the process worked.



Moreover, though the process was tedious, I was able to find my home away from my second home: Scripted. I first heard about Scripted during one of my mass applying sprees; I was in my room sending my resume to anyone and everyone on the my school's job website when I came across Scripted's ad. On any normal day, I would have refined my search to focus on my area of study, but today I decided to be adventurous and scour the list of potential jobs to see if any other industries appealed/applied to me. Lucky for me that I broadened my search because it led me right to Scripted's ad for an Account Manager intern. Though I had minimal experience in the writing industry (aside from serving as one of my high school newspaper's editors), I read the account manager job description and immediately became interested at the prospect of working for Scripted, a company very different from the others I had applied to. After a couple of weeks of interaction, I was offered the internship position.

Fast forward a couple weeks later to the day before my first day of work. Normally, I'd be sitting back and relaxing, knowing fully well what to expect the next day. Not this year though--my camp days were over, and my "real world" experience was about to begin. I can't remember the last time I was anxious before the first day of work, but I still remember many thoughts, questions, and concerns racing through my brain. Some of the most pressing questions included issues such as what will the atmosphere be like (especially after working at camp all these years), how exactly am I going to fit into the company/what will I be doing, and of course, what do people wear to the office on a normal day at a start-up? Because of the many questions I had, I decided to email both the director of accounts and my fellow coworker about some of my main concerns.

I quickly caught on to Scripted's professional yet relaxed and upbeat attitude when I received a response regarding the time to arrive to the office. It read, "You should plan to come in around 10 (a little after might be safest, to ensure we're all there)." For starters, considering I was making the trek from the East Bay, I was ecstatic about the "late" start. Likewise, the tone conveyed in the message said it all; to me, I realized that even though I had left the fun, comforting environment of the summer camp that I had grown up with and loved so much, I was still holding onto a part of that magic and enthusiasm that comes with working at the camp by working with Scripted. This atmosphere became even more apparent when I walked into the office and noticed a favorite childhood game of mine, Jenga, casually sitting on a desk.The oft-used game box combined with my coworkers' refined strategies and Jenga expertise said it all. While we come in to work at 10, it is not uncommon for us to be on our laptops late into the evenings, depending on the week or the day. That's the culture of a start-up, though. Essentially, we're working around the clock--constantly trying to think of ways to improve--but we haven't lost touch with the importance of an fun, upbeat atmosphere. We work hard, but we play just as hard.