Scripted Webinar Recap: Industry and Specialty Applications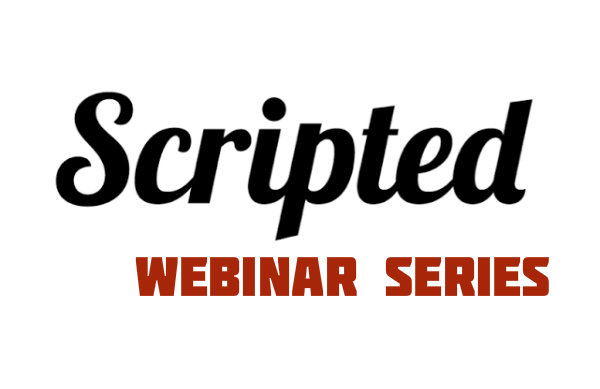 Couldn't attend our most recent webinar? Not to worry-we've got all the details here!
As you know, it's been a busy week at Scripted HQ. We recently introduced some new terminology-
read about the change here
-that was discussed in yesterday's webinar on Industry and Specialty applications.
If you couldn't join us for the webinar proper, you can always view the recording
right here
. Can't watch the recording right this moment? Take note of these key points:


In order to claim jobs on Scripted, you must be approved in at least one Industry (formerly known as a Specialty). At Scripted, we use Industries to categorize jobs based on topic or type. One example of an Industry is Education.


There's no limit on the number of Industries you can apply to.


Once you're approved in at least one Industry, you can apply to Specialties (formerly known as Expert teams). Specialties are more specific subgroups of Industries. One example of a Specialty is Mobile Applications.


Specialists (formerly known as Experts) have in-depth knowledge of niche subject areas and can easily write to expert audiences.


To access the Industry application, log in to your Scripted account, visit the Industries tab, and then click Apply to Industries.


To access the Specialty application, log in to your Scripted account, visit the Specialties tab, and begin filling out the application.


For both Industry and Specialty applications, always submit your strongest writing samples and provide a concise, comprehensive tagline or bio.


Still have questions about the application process? Send us an email at
support@zendesk.scripted.com
-we'll get you the information you need pronto!
Finally, if you haven't checked it out yet, head over to our
updated Writer FAQ
. Based on your feedback, we've completely reorganized and rebuilt our FAQ to be more robust and intuitive.
As always, if you have any suggestions, please send them to us-your input is important to us as we continue to improve your Scripted experience.
---
Published by
JD Peterson
on Tuesday, August 12, 2014
in
Writing
,
Application Process
,
Faq
,
Freelance
,
Freelance Writing
,
Industry
,
Scripted
,
Specialty
,
Webinar
.
Subscribe for the latest in Content Marketing & Freelance Writing!
While you're here, have you tried Scripted lately?
Used to be a member, but moved on? Heard of it, but never signed up? The current iteration of Scripted will amaze you! Streamline your content writing efforts and build your own team of high-quality writers. It's all you need for content writing. Try it free today and meet your next favorite writer or writers!