Real Travel Stories Travel Writing Contest Starts Today!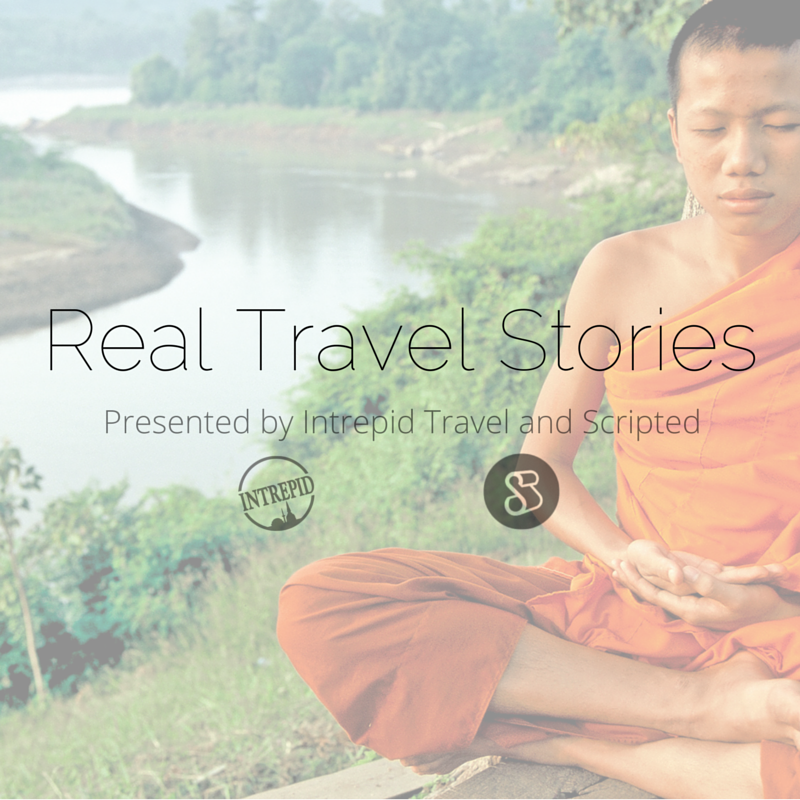 Summertime wouldn't be complete without a celebration of our favorite summer pastime: traveling. The Real Travel Stories writer contest celebrates just that.
Travel is an integral part of a writer's ethos, bringing inspiration, experience and new ideas to a reader's pages. Here at
Scripted
, we believe travel writing is one of the purest forms of expression and description. Through depicting the cultures, environments, locations and traditions of other places, writers can transport us from our desks and our beds to distant lands where life moves to the beat of a different drum.
Because of appreciation for this style of writing -- an appreciation shared with one of the world's top adventure travel companies -- we're excited to announce the Real Travel Stories writing contest, co-sponsored by
Intrepid Travel
.
To enter, visit
RealTravelStories.com
and submit your
500-1,000 word piece
about a personal travel experience. These submissions should focus on firsthand experiences, in which the traveler is fully immersed in the culture of the area. You have until
September 30th
to submit your travel story. If your story meets the submission requirements, it will be published on RealTravelStories.com.
You'll also need to include
a high-resolution photo
of your experience or the place that you visited.
After the contest is closed, we will choose
two winners
: one fan favorite and one panel choice. The fan favorite prize will go to the submission that received the most social media interaction and votes, while the panel choice prize will go to the writer whose submission our reviewers believe is most engaging, creative and interesting. The winners will each win an exciting trip from Intrepid Travel where they will write on their experiences for the
Intrepid Travel blog
.
Over the next two months, we'll spotlight some of the highest-rated pieces in a weekly newsletter. We'll also be posting on Twitter and Instagram with the hashtags #realtravelstories and #travelreal, bringing a visual component to this travel writing contest.
Whether you're just getting into travel writing or you're a longtime writer with wanderlust, we want to hear about it. We look forward to reading your submissions and handing out some awesome trips.
For more information, including contest rules and the terms and conditions for participating, please visit
realtravelstories.com
.
See Below for Other Scripted Writer Contests:
August Writing Contest: My Fondest Camping Story -- Congrats, Mark T.
June Writing Contest: My Best (Or Worst) Summer Vacation -- Congrats, John C.
For the Love of Nature: April Writing Contest -- Congrats, Curtis F.