Last Chance to Submit to Your Travel Story!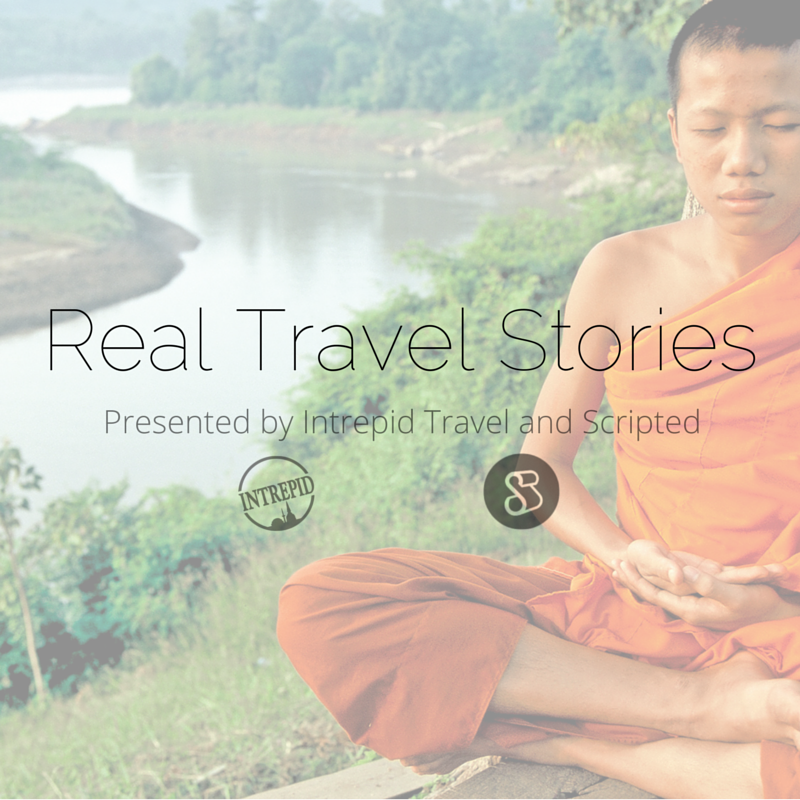 With only 36 hours left in our Real Travel Stories writing contest, it's still anyone's game!
After two months and over 400 travel story submissions, our
Real Travel Stories
writing contest is coming to a close in two short days. While hosting this contest, we've learned so much about our writers' travel experiences, writing chops and even their photography skills. (Spoiler alert: you're all awesome photographers!)
Throughout the contest, we've received stories that have made us laugh, shed a tear and book the soonest flight. Your words and experiences have helped shed light on a variety of different cultures and places, and we hope that our readers are as inspired to go exploring as we are.
Through your stories, we've learned
how to recover from being stood up in Barcelona
,
what to pack when hiking up a volcano
(hint: face masks!) and
what a "chicken of the woods"
is. No two stories was alike, and each provided an amazing glimpse into the personalities, sights and rituals of places outside of our homes.
We also learned that you all have impressive social media followings! The race for our Fan Favorite prize is incredibly tight because of this. Currently, the below six submissions are in the running for this award. These travel stories have received the most votes, social media shares, and attention from all over the world.
A Walk Down Cobblestone Streets And Back In Time: Prague & Budapest
Probing The Proverbial Oyster
Dos Gringas on the Chicken Bus
Our Mozambique Football Game
Africa, My Heart
That said, it's still anyone's game for both the Fan Favorite prize and the Panel's Choice prize!
We wanted to thank you all of our writers for submitting your stories to the Real Travel Stories writing contest.
Intrepid Travel
and
Scripted
are both very excited about the submissions we've received and the opportunity to celebrate travel writing with you! While the
contest closes on September 30 at 11:59 p.m. EST
, we will still allow you to submit your travel stories to RealTravelStories.com to be featured as a published travel writer on Intrepid's travel blog.
Good luck!
Want to submit your writing sample? Click here now!
See Below for More Writer Contest News:
Real Travel Stories Contest Update!
A Trip To South America Is Only A Travel Story Away

Real Travel Stories Travel Writing Contest Starts Today!