How to Hire a Higher Education Writer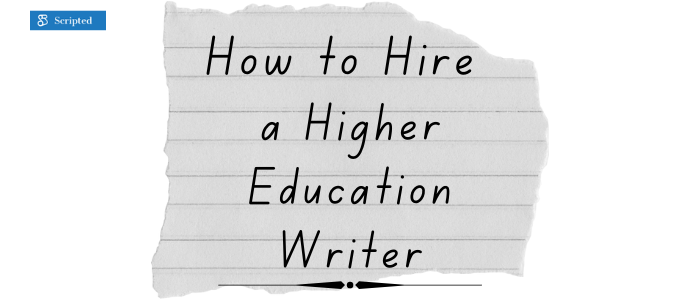 Higher education is in the midst of a transition. Traditional in-person, on-campus communities of students are giving way to online classrooms, and enrollment is dropping. In fact, Fall 2020 enrollments went down by 3.3. percent year-over-year. 
Many colleges and universities are realizing that print-based marketing methods have become less effective. Prospective students now turn to social media and web-based content to determine where they will get their degrees. 
All of that means it is more difficult for higher education institutions to attract the attention of talented students -- that is if they continue to use outdated marketing strategies. 
The most successful colleges and universities are putting their efforts into web-based content strategies to ensure they reach their target audience. If you want to compete, it's time to throw out the old playbook and develop a content marketing plan for the digital age.
Prospective students and their families are far more likely to consider a college or university if they spend time getting to know the community. You want them to imagine themselves on your campus and give them a sense of belonging. 
You can do that through your website if you offer compelling content that keeps your eyes on your page. Of course, that's only possible when you have a highly skilled higher education writer who can do the work. Here's what you need to know about hiring the right person for the job.
Step 1: Define Your Needs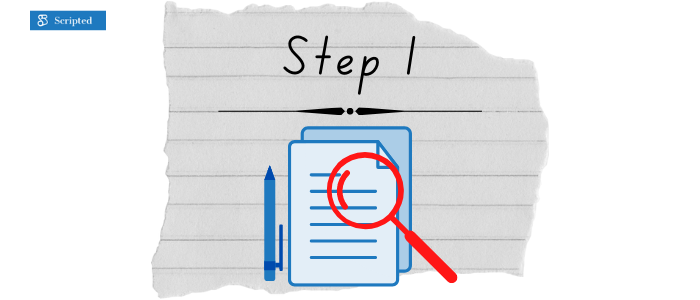 It's easier to choose the right higher education writer for your college or university if you have a clear understanding of your needs. Begin by answering these questions: 
What kind of content do you want for your site? Examples include blog posts, interviews, articles, and e-books. 
What is your budget? Content writer rates vary depending on where and how you connect with them, as well as their experience in the industry. 
What qualifications does your higher education writer need to have? If you are planning technical articles to attract computer science students, your needs may be different than blog posts that will appeal to prospective fine arts students. 
Are you familiar with search engine optimization (SEO)? If so, you may be able to get away with a less experienced writer. If not, plan to hire a higher education writer with expertise in this area - it's a must if you want to get your site noticed. 
What volume do you expect, and within what time frame? If you will have multiple posts per week, you may need a team of content writers rather than choosing an independent freelancer. 
Get your checklist together, then move on to the next step. 
Step 2: Sourcing Higher Education Writers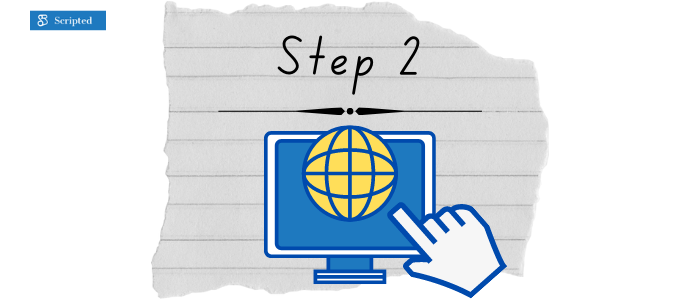 There are plenty of ways to connect with content writers, beginning with a simple Google search. You can also check out freelance platforms that match employers with those who are willing to do anything from product descriptions to ghost-writing full-length books. 
You can ask for referrals from your faculty and staff, and you can post a job on any of the career websites. Any of these methods are sure to get you dozens -- if not hundreds -- of applicants. 
Here's the trouble with all of these sources: you are going to put in a lot of time. General freelance platforms don't screen members for you, and neither do any of the sites where you post jobs. 
You will be responsible for going through applications, reviewing sample content, negotiating payments, and managing the writing process from start to finish. If the work is no good, your options are limited -- you may have to pay, then start the search process all over again. 
Instead, consider a dedicated content writing service that does all of the preliminary screening for you. These platforms check freelancers' credentials and review writing samples before sending any work their way. 
Better still, they offer a structured process for requesting, editing, revising, and accepting (or rejecting) projects -- and the amount you pay is established up-front. There are no unpleasant surprises. 
Step 3: Selecting a Higher Education Writer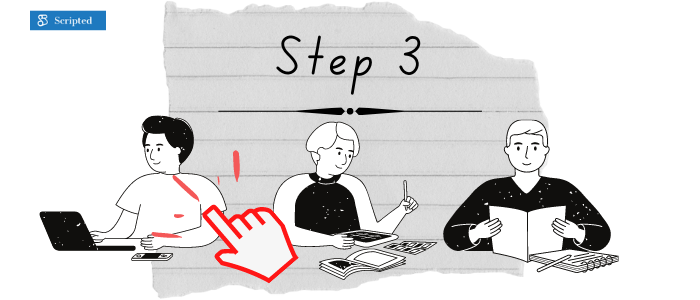 However you source your higher education writers, you will have to narrow down your finalists before assigning the first piece. These are some of the qualities to look for and questions to ask as you make your selection: 
Have you eliminated issues with technical writing skills? 
Depending on where you sourced your applicants, you have probably noticed that all content writers are not created equal. Some are just entering the field, some are more accustomed to writing in other languages, and some are missing basic spelling and grammatical skills. 
These issues cannot be easily remedied, and any work such writers complete will require heavy editing. If you aren't up for that, be sure to eliminate unskilled writers from your list of finalists. 
Do writing samples match the overall tone of your site?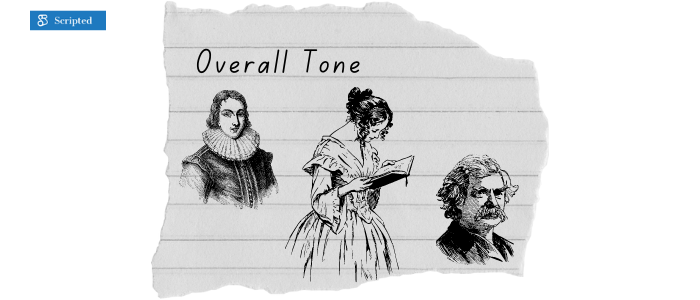 Technical skills are a given if prospective writers have made your shortlist, but that doesn't mean they are a good fit. If you are looking for formal academic writing throughout your site, make sure that your prospective writer is comfortable with that tone. 
On the other hand, if your goal is to create a friendly, casual feel, you may find that an entirely different writer would be better suited for your site.
Do they have the sort of creativity you are looking for? 
Certainly, you can find strong writers to follow your outlines, but it's even better when they can take an idea and create an engaging piece of content with minimal direction. 
Better still, some of the most talented higher education writers will generate concepts for new content that you have the option of accepting. That saves you time, and it allows you up to focus on the core components of your marketing strategy while your higher education writer handles the content. 
Are they familiar with SEO techniques? 
Putting resources into a content marketing strategy won't deliver a return on your investment unless prospective students and their families see your site. The best way to drive organic traffic is through search engine optimization. 
However, simply putting together a list of keywords and forcing them into the text isn't enough. Search engine algorithms know that trick, and they penalize pages that use it. Writers skilled in SEO can balance the art of content creation with the science of search engine optimization to deliver pieces that naturally rank higher on search result listings. 
Skip the Hassle: How To Hire A Higher Education Writer Fast 
This step-by-step guide will ensure you hire a higher education writer that will produce quality content for your site. However, the time involved in completing this process from start to finish can feel impossible. 
The good news is that you don't have to skip steps and risk the success of your content marketing strategy because you ran out of time to fully vet prospective freelancers. Scripted has already done the hard work for you. 
Scripted has thoroughly screened hundreds of talented writers with experience in a wide variety of industries -- including higher education. You will be connected to the profiles of skilled higher education writers who are ready to start producing your content today. 

Browse the listings, read samples, and choose the writer that best checks all of the boxes on your list of must-haves. You have the flexibility of requesting projects based on outlines you put together, or you can request that writers pitch potential pieces to you. Either way, you can count on Scripted writers to produce high-quality content that is optimized for SEO.