How to Spot Fraud Freelance Writing Assignments
If you work long enough as
a freelance writer
, you will eventually encounter fraud assignments from people who don't plan to pay you. Over time, it gets easier to recognize the signs of fraud assignments. If you're still in the beginning stages of your career, you should look for these red flags to ignore people and companies that want to trick you into writing for free.
(
Editor's Note:
One of Scripted's main goals is to protect both sides of the marketplace from fraudulent assignments, but we know not every writing community on the internet has the same protections. We asked our writer to give us his personal experience with fraud and to give his best advice for writers to avoid similar situations. The following is based on his experience and we hope it helps you make more educated decisions as a freelance writer.)
1. The Client Uses a Generic Email Address
As a freelancer, you may use an email account from Gmail, Hotmail or Yahoo because they can help you save a little money.
Although you may like using a generic email address, you should avoid clients who use them. A person with a Gmail address has enough anonymity to disappear without any consequences.
Unfortunately, you can't always count on branded email addresses. Someone supposedly from Blizzard Entertainment once asked me to write a series of short articles about various video games. I sent the articles, but no one ever compensated me.
Looking for a way to get paid, I contacted a friend of mine who worked for the company. He responded with bad news. No one by the person's name worked for Blizzard.
If you feel at all uncertain of a person's credentials, contact them at work so you can verify their identity.
2. You Found the Work on Craigslist
Anyone can post an ad on Craigslist and similar sites, so you have to give the opportunities close scrutiny before you accept the work advertised on these sites.
Some legitimate companies use Craigslist to find freelancers. Unfortunately, plenty of scammers also use the website, because they can take your work and disappear.
If you want to take work that you find on sites like Craigslist, make sure you talk to the client, research the company's background and search the internet for complaints from other writers.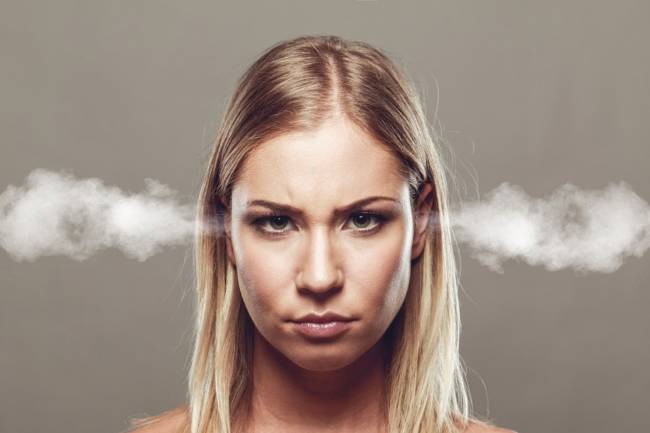 This is how you feel when you get burned on a fraud assignment
3. The Client Emphasizes Speed Over Quality
Thieves don't want you to have time to think about what you're doing. The longer it takes to finish a project, the more likely it is that you will realize that someone is conning you.
The Blizzard job offers another example of how to spot fraud. The person I communicated with emphasized how important it was to get the content within two days. At the time, I didn't think twice about pumping out more than a dozen short articles in that time frame. Today, I would question the business's urgency.
Overall, healthy businesses don't want rushed work. They want compelling content that they will tempt readers to share with their friends. Professionals know that good writing takes time. If someone doesn't care about that, then they don't take your work seriously.
4. The Deal Sounds Too Good
During my first year as a writer, a company (well, I thought it was a company) offered to pay me $450 for an article about travel. I thought that I had caught a huge break, so I spent days making my essay as good as possible.
After the first article, they prompted me to write others. I could choose any topic that I wanted, and they would publish it in their in-flight magazine.
I wrote several meticulous essays, sent them to the client and got praise for my work.
I don't know what they did with my writing, but it never appeared online and I never got a check.
I know it's a cliche, but if something sounds too good to be real, it probably isn't.
Today, I'm lucky enough to work for a small group of clients that I know and respect. I'm always looking for new opportunities, but I don't accept them capriciously. No matter how much experience I may have as a freelance writer, I'm still worried that fraud will put me behind my writing and financial schedules. I think that's a healthy attitude for anyone who wants to
work in content creation
.
Subscribe for the latest in Content Marketing & Freelance Writing!